Date: November 21, 2023
Voice over Internet Protocol (VoIP) technology has revolutionized communication, offering an affordable and efficient alternative to traditional phone systems. However, it's essential to have a clear understanding of the various costs associated with VoIP services. In fact, nearly 1 in 3 employees work at remote companies, which increases the need for VoIP systems.
In this blog, we'll delve into the pricing structures of VoIP services, covering installation costs, ongoing charges, international calling expenses, and hidden costs you should be aware of.
How Much Does a VoIP Phone System Cost?
The price of Voice over Internet Protocol (VoIP) services can vary based on several factors. There are different VoIP pricing structures available, including subscription-based plans with fixed monthly fees and pay-as-you-go options where you pay per feature or minute used.
Initial installation costs encompass hardware expenses such as IP phones and routers, along with possible installation fees. After installation, businesses can expect monthly service charges covering maintenance, updates, and customer support.

Expert Advice
"Selecting the right VoIP plan requires a careful assessment of your business communication needs. Consider factors such as the size of your team, call volume, and international calling requirements. Additionally, pay attention to hidden costs like regulatory fees and bandwidth upgrades to ensure your VoIP solution remains cost-effective in the long run."
VoIP Pricing Structures
VoIP pricing can vary based on many factors, and below are the main criteria that you should look out for. Many voip providers also charge per minute of calling, while others charge per user. VoIP desk phones are affordable and provide better connectivity than other traditional phone services. These are various aspects related to the pricing structure of VoIP services:

1. VoIP installation Cost
The initial setup of a VoIP system requires certain hardware components, including IP phones, a router, and possibly a VoIP adapter for legacy devices. Prices vary based on the quality and brand of equipment chosen. Some VoIP providers may charge a one-time installation fee to set up and configure the system for your business. This fee can vary depending on the complexity of the setup.
2. After Installation Charges
Regardless of the pricing structure you choose, there will typically be a monthly service fee. This covers the basic operational costs of the VoIP service, including maintenance, updates, and customer support. Many VoIP providers offer a range of advanced features like call forwarding, voicemail transcription, and video conferencing. These may come at an extra cost, either bundled into higher-tier plans or offered as add-ons.
3. International VoIP Calling Cost
VoIP technology is known for significantly reducing international calling costs. However, it's crucial to check with your provider for specific rates, as they can vary depending on the destination country. Some providers offer international calling plans that provide a set number of minutes for a fixed monthly fee. This can be a cost-effective solution for businesses with frequent international communication needs.
4. Be Aware of Hidden Cost
Regulatory Fees and Taxes – Just like with traditional phone services, VoIP may be subject to regulatory fees and taxes imposed by local and national authorities. These costs can vary based on your location.
Bandwidth and Internet Costs – VoIP heavily relies on a stable internet connection. Depending on your existing internet infrastructure, you may need to upgrade your bandwidth to ensure optimal call quality.
Cancellation Fees – It's important to understand the terms of your VoIP service agreement, especially regarding contract lengths and cancellation fees. Some providers may charge fees for early termination.
Cost of CallHippo VoIP Phone System

CallHippo is a leading VoIP provider that enables businesses to connect and engage with their customers using a VoIP phone system instead of traditional phone calls. The cost of CallHippo VoIP services is structured to offer businesses a range of flexible options based on the number of users to suit their specific needs. CallHippo provides various VoIP phone pricing plans, including the Bronze, Silver, Platinum, and Enterprise tiers, each offering different features and capabilities.
The bronze plan is offered at $16 per month, which offers basic calling and text messaging features for SMBs and startups.
The Silver plan, starting at $24 per user per month, expands on this with additional functionalities, making it suitable for growing enterprises. to get VoIP phone systems as per their requirements. The Silver plan expands on this with additional functionalities, making it suitable for growing enterprises.
The Platinum plan, at $40, offers advanced features, making it ideal for established businesses with more extensive communication requirements.
It's important to note that CallHippo also offers international virtual phone numbers, which come with their own separate pricing. This way, businesses can choose a plan that aligns perfectly with their communication demands and budgetary considerations.
You May Also Read : Power Dialer Pricing: Maximizing Value for Your Investment
Conclusion
While VoIP technology offers numerous benefits, it's crucial to be aware of the various costs associated with its implementation and ongoing use. By understanding the pricing structures, installation costs, ongoing charges, international calling expenses, and potential hidden costs, businesses can make informed decisions about adopting VoIP services. Remember, choosing the right VoIP provider and plan tailored to your specific needs will ultimately lead to a more cost-effective and efficient communication solution for your business.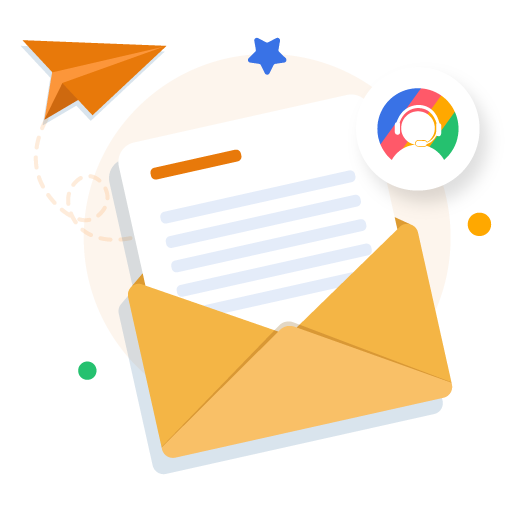 Let's Stay in Touch
Subscribe to our newsletter & never miss our latest news and promotions.

+21K people have already subscribed