Date: November 20, 2023
Whether you're sharing stories with friends, collaborating with colleagues, or shooting off a quick family update, texting apps have fundamentally reshaped how we engage with one another.
As we navigate this storm of communication, the emphasis shines on the critical role of a reliable WiFi texting app. According to reports, over three billion people had used messaging apps in 2021, making them one of the most popular app types.
These free SMS apps seamlessly integrate into our daily routines, providing a lifeline of communication that is not just swift and efficient but free SMS also remarkably convenient. In this blog, we will take a closer look at the top 9 WiFi texting apps for Android, iOS, and PC. Let's dig deep!

Expert Advice
"When selecting a WiFi texting app, look for features like strong security, smooth integration, and user-friendly UI. Choose apps that offer end-to-end encryption to improve communication security. To provide flexible connectivity, we test compatibility with various devices and operating systems. For a well-rounded messaging experience, look for programs that allow multimedia."
Advantages of Using WiFi Texting Apps 
WiFi texting apps, which simplify and improve contact with loved ones, have become crucial in today's ever-changing digital environment. When compared to traditional SMS, these messaging applications provide substantial benefits by harnessing the internet to enable seamless communication. Some of these include:
Multimedia Messaging
Traditional texting is restricted to text-only messages, but WiFi texting apps overcome these constraints. They make it simple to send multimedia messages by allowing users to share photos, videos, and voice recordings with a single tap. This feature gives conversations a dynamic and personal touch by allowing users to convey the richness of their experiences through a variety of multimedia options.
Reliable Messaging

By offering a more reliable messaging experience, WiFi texting apps help users cope with the frustration of dropped messages. Messages that are connected to a reliable internet source are less likely to disappear into cyberspace.
This reliability gives users peace of mind that their messages will be delivered to their intended recipients on time, which is especially important in places with patchy cellular service.
Cost-Efficiency
The substantial cost savings that WiFi texting apps provide are among their main benefits. In contrast to conventional SMS, which frequently entails fees, WiFi texting depends on an internet connection. It is practically free to send messages when you are connected to WiFi. For people who communicate frequently or have contacts abroad, this is especially helpful as it removes worries about going over texting limits or incurring unanticipated fees.
Device Compatibility
Another significant advantage of WiFi texting apps is their device compatibility. These apps frequently sync messages, whether using a smartphone, tablet, or PC. Users can start a conversation on one device and seamlessly carry it on another. This level of device compatibility improves communication by guaranteeing a consistent connection regardless of the device utilized.
Global Connectivity
WiFi texting apps facilitate worldwide communication by removing geographical constraints. These apps allow users to send and receive messages, send and receive photographs, and even make and receive voice and video conversations without having to pay expensive foreign fees.
One game-changing feature of WiFi messaging apps is the ease with which one may stay in touch with loved ones, even if they live across the globe or thousands of miles away.
Enhanced Features
WiFi texting apps go above and beyond standard chatting by providing a slew of extra functions to enhance the conversation experience. Group chats, customizable emojis, location sharing, and real-time updates give users a variety of options to make their interactions more engaging and dynamic.
Exploring these new features enables users to adapt their messaging experience to their interests and needs, enhancing communication and making it more involved and entertaining.
Best WiFi Texting Apps for Android, IOS, and PC
Staying connected is more important than ever in this age of fast technological innovation. WiFi texting apps offer a workable substitute for traditional messaging programs that rely on cellular networks, enabling smooth communication even in areas with weak cellular services. These free texting apps use WiFi connections to send messages, making it easy for users to remain in touch. The top 9 WiFi texting apps include:

Among WiFi texting apps, CallHippo seems to be the best option since it can easily meet the demands of small and medium-sized organizations. The software's intuitive user interface (UI) makes it simple to enhance customer interaction.
CallHippo sets itself apart with an affordable solution that lets companies keep customers engaged on a regular basis without going over budget. Businesses can examine new opportunities, enhance customer service, and experience a significant boost in overall efficiency and communication by utilizing this powerful tool.
Features
Interactive voice response
Call tracking
Power dialer
Reliable dashboard
Pros
Businesses with erratic call volumes could think the cost is excessive.
CallHippo's customer service might experience delays.
Cons
During peak times, Dialpad takes a little longer to load.
The group messaging feature in Dialpad is basic.
Self-service options require enhancements.
The speech-to-text functionality must be improved.
Pricing
Basic: $0
Bronze: $16 per user/month
Silver: $24 per user/month
Platinum: $40 per user/month
Get #1 Virtual Phone System From CallHippo Trusted By 5000+ Businesses

Whatsapp is a free app that connects to the internet via 4G, 3G, 2G, EDGE, or Wi-Fi. I've been using it for ten years and find it simple to use with no irritating advertisements. WhatsApp, which is owned by Facebook, is a reliable service for sharing photographs and videos due to its encryption.
This free WiFi texting app is also useful for document sharing. Furthermore, if you share images that you prefer posting on Facebook and Instagram, WhatsApp makes it quite simple. With the new features, you can even share your stories directly from WhatsApp to Facebook and Instagram.
Features
Real-time messaging
Document sharing
End-to-end encryption
Conference video & video calls
Pros
Despite being one of the leading WiFi messaging apps, it lacks content flexibility, limiting users' file sizes.
Personal data is required for mandatory sign-up, and shared IP addresses raise privacy concerns.
Cons
During peak times, Dialpad takes a little longer to load.
The group messaging feature in Dialpad is basic.
Self-service options require enhancements.
The speech-to-text functionality must be improved.
Pricing

Facebook Messenger, a popular global messaging app, serves as an effective communication hub. Connect with friends all over the world with seamless voice and video chats. Easily sync your contacts, streamlining communication.
Personalize your experience by changing the colors and chat settings. The app's bright features, including colored chat, animated stickers, and GIFs, provide users with an engaging and interactive communication environment. Including this WiFi text app for Android is an excellent way to communicate with anyone, anytime.
Features
Voice and video chat
Unlimited text messaging
Group messaging
Multimedia file sharing
Pros
Facebook Messenger offers streamlined functionality for texting, calling, and file sharing.
Widespread adoption is encouraged by improved security with encrypted messaging combined with an intuitive user experience.
Chatbots, auto-replies, and seamless client engagement without phone number restrictions are advantageous for businesses.
Cons
By permitting audio recording and unsolicited phone calls, Facebook Messenger undermines privacy.
Continuous background activity and frequent notifications quickly deplete device batteries, causing annoyance.
Pricing
Free with a Facebook account

Telegram is a free, quick, and secure messaging service that can be used for both personal and professional purposes. It uses strong encryption to keep your talks confidential. One noteworthy feature is its simplicity, which allows you to access messages across all of your devices at the same time.
This free WiFi texting app has 400 billion daily users, and it allows for the simple sharing of media and files of any size. The additional benefit of cloud storage is that your chat history will not take up space on your phone.
Features
Voice and video calling
Group messaging
Video streaming
End-to-end encryption
Pros
Telegram is a free, business-friendly messaging app featuring capabilities for texting, photos, and stickers.
In addition to customization options like themes and backgrounds, it provides social features like channels and groups.
Secret Chats, which enable self-destructing communications with privacy features like no forwarding, are exclusive to Telegram.
Cons
Telegram lacks real-time status information, making it difficult to determine whether contacts are available.
Sending several files is inconvenient, and tying yourself to a number creates privacy problems.
Pricing

OpenPhone is a phone system for expanding teams that includes capabilities such as SMS/MMS, WiFi calling, call recording, and team chat. It goes beyond simple texting apps by offering a comprehensive range of business-focused solutions.
Teams may efficiently create client relationships using OpenPhone by using numerous communication channels, such as exchanging videos free text messages and images. It's not only about texting; OpenPhone improves business communication by making it simple to stay connected and cooperate productively.
Features
Instant messaging
Scheduled text messages
Auto-replies
Snippets
Automated attendants
Pros
The rare outage of OpenPhone has a detrimental impact on business operations.
Users are concerned about the pricing strategy, which includes additional setup expenses.
Cons
Telegram lacks real-time status information, making it difficult to determine whether contacts are available.
Sending several files is inconvenient, and tying yourself to a number creates privacy problems.
Pricing
Starter: $15 per user per month
Business: $23 per user per month
Enterprise: Custom pricing

TextNow is a fantastic WiFi texting app with free calls; no need for the other person to have it. It has ads, but you can go ad-free with the Ad-Free Lite plan. Your number might go inactive, but paying or getting a Premium Number prevents that. Download the app or grab a $0.99 TextNow SIM card.
International calls are available at affordable rates, and US/Canada calls are free. Perfect for personal use, but if your business expands, a VoIP business phone system might be a better fit.
Features
Low-cost international calling
Free calling and texting to US and Canadian numbers
Group messaging
Voice mail transcription
Pros
TextNow offers a free phone service that covers both calls and messages with no monthly fees.
To safeguard your privacy, you can utilize an anonymous phone number with this platform for business or personal use.
With TextNow's easy texting app, you can enjoy secure chatting and group calls.
Cons
TextNow lacks appropriate compliance features and makes irrevocable alterations to numbers.
Restricted to the US and lacking in sophisticated business elements for effectiveness.
Pricing
Free (SIM and add-ons cost extra)

Google Voice is an app that allows users to make WiFi calls from a variety of devices, such as web browsers and smartphones. You can take calls from anywhere, thanks to it. It provides clever call management capabilities, including voicemail transcripts and easy-to-use navigation. You can select when to be available or unavailable for particular callers, prevent spam, and forward calls to different devices.
Features
International calling
Unlimited SMS
Personalized greetings
Voicemail transcripts
Pros
With Google Voice, you can easily connect with contacts by making calls directly from your Gmail interface.
Users can take advantage of the ease of listening to voicemails in real-time.
For effective call management, users can use Google Voice's Auto Attendant to easily manage calls.
Cons
Scalability is limited with this app.
Google Voice has a restricted number of external connections.
Pricing
Starts at $10 per user per month.

One of the top providers of business cloud phone systems is RingCentral. Using this messaging software, you may send text messages, voice messages and SMS messages and MMS messages, and fax messages, all from one unified business number.
Along with customizable tabs, embedded programs, themes, task management, voice notes, and personal folders, it also facilitates team collaboration. You may also start a call or meeting with just one click using RingCentral.
Features
Audio conferencing
Call monitoring
HIPPA complaint
Participant mute
Pros
Ring Central's user-friendly platform allows you to quickly incorporate new phone lines and devices.
It is easy to initiate CRM-triggered communications with ease, improving communication efficiency.
To improve client engagement, users can create personalized workflows utilizing Ring Central's Open APIs.
Cons
RingCentral only provides a number of add-on connections with well-known CRMs.
It does not provide direct support for Linux.
Pricing
Essentials: $19.99 per month
Standard: $27.99 per month
Premium: $34.99 per month
Ultimate: $49.99 per month

Viber is a messaging service that prioritizes the security and privacy of your conversations. Your messages are protected with a unique lock, so even tech-savvy troublemakers can't snoop at them.
Viber has a neat option for very secret talks where messages can disappear after a predetermined amount of time and cannot be copied or screenshotted. Not all of your chats are extremely locked, even though the majority of them are already private.
Features
Instant messaging
International calls
Group messaging
HD video calls
Pros
End-to-end encryption is used by Viber to ensure secure and confidential chats.
You may effortlessly enjoy control over your messages using this platform by wiping sent content for both parties.
Viber provides seamless communication across several devices, ensuring worldwide connectivity.
Cons
Because Viber doesn't have call blocking, users are susceptible to opportunistic and unknown calls.
Viber is only available on certain platforms and does not support users of non-supported operating systems.
Pricing
You May Also Read: What is WiFi calling? How to enable it on iPhone & Android?
Must-Have Features in WiFi Texting Apps
WiFi texting apps use the internet to provide seamless messaging, phone calls, and media sharing. Certain features in WiFi texting apps have become essential for ensuring a productive and secure user experience.
These capabilities, whether utilized for personal or business communication, improve connectedness and make these apps essential. Here are some of the most common features for a professional WiFi texting experience:
Enhanced Security Measures
Security is crucial while communicating professionally. In order to protect sensitive data, WiFi texting apps need to give priority to end-to-end encryption.
By limiting message access and decipherability to the intended receiver, this encryption provides a secure forum for addressing private subjects. The app's defenses are further strengthened by extra security features like two-factor authentication and self-destructing messages, which stop unwanted access and protect conversational privacy.
Offline Accessibility and Message Synchronization
A reliable WiFi texting app should offer unlimited texting and offline access to messages and synchronize conversations once a stable internet connection is recovered in professional settings.
This ensures that users may view their messages even when connectivity is limited, such as while traveling or in places with low network coverage. Offline access and message synchronization ensure that professionals, regardless of their present online status, stay informed and responsive.
Efficient Rich Media Sharing
Effective communication frequently takes more than simply text. Professionals must be able to easily share papers, photographs, videos, and other media within the app. WiFi texting software should accept a wide range of file types and provide fast and dependable media-sharing features.
This feature encourages cooperation by allowing users to share project updates, reports, and multimedia content directly from the app, thereby improving communication and increasing productivity.
Integration with Productivity Tools

WiFi texting apps should be smoothly integrated with other productivity tools to maximize efficiency in business communication. This covers email platforms, task management software, and calendar apps integration. Within the app, users ought to be able to plan meetings, create reminders, and obtain pertinent information.
Seamless Cross-Platform Functionality
Professionals are continuously on the move, relying on multiple communication devices. A WiFi texting program that is cross-platform compatible ensures that messages synchronize seamlessly across all devices.
This functionality enables customers to remain connected without interruption, whether at work or on the go. In professional contexts, accessibility and responsiveness are crucial; thus, users must be able to view their messages on any device without compromising functionality or security.
Tailored Customization Options
Every professional has different needs and preferences when it comes to communication. A WiFi texting app that offers personalization and customization options lets users adjust the experience to suit their requirements.
This includes changing the theme, chat preferences, and notification settings. Experts are able to properly arrange talks, prioritize communications, and set distinct notification tones for certain contacts or groups.
WiFi texting apps have become essential tools for business communication, providing flexibility and efficiency that go beyond regular text message services. These capabilities cater to the specific needs of professionals who rely on WiFi messaging apps for effective communication in today's modern workplace.
Conclusion
The development of WiFi texting apps has fundamentally changed the way people text, offering a flexible and efficient way to connect on PC, iOS, and Android platforms. These apps have many benefits in addition to fixing the limitations of conventional SMS, as previously mentioned.
The increasing use of WiFi messaging apps for seamless and safe communication means that choosing the best app for a given situation requires consideration of individual preferences and specific requirements. Connect with our professionals and learn more about WiFi texting apps.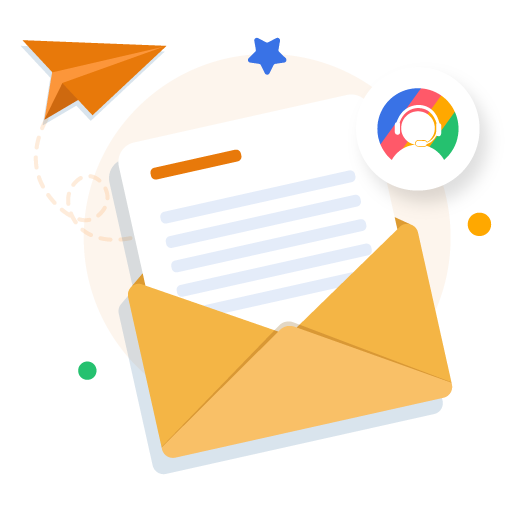 Let's Stay in Touch
Subscribe to our newsletter & never miss our latest news and promotions.

+21K people have already subscribed