Date: September 18, 2023
Are you scouting for a virtual phone number for Telegram? Well, you have landed at the right place. From steps to getting a free virtual phone number for Telegram in 2023 to its benefits, we have all covered it. But first, let's get the hang of what makes the Telegram app unique.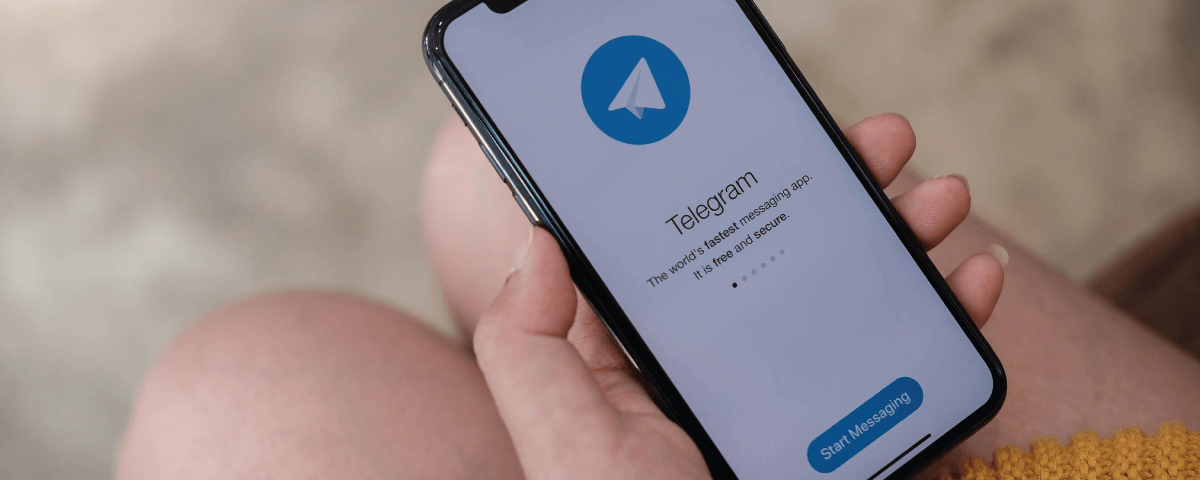 About Telegram
Telegram is a cloud-based instant messaging and voice-over IP service. Telegram client apps are available for Android, iOS, Windows Phone, Windows NT, macOS, and Linux. Users can send messages and exchange photos, videos, stickers, audio, and files.
Telegram account has become very popular among people all over the world because of their features and security.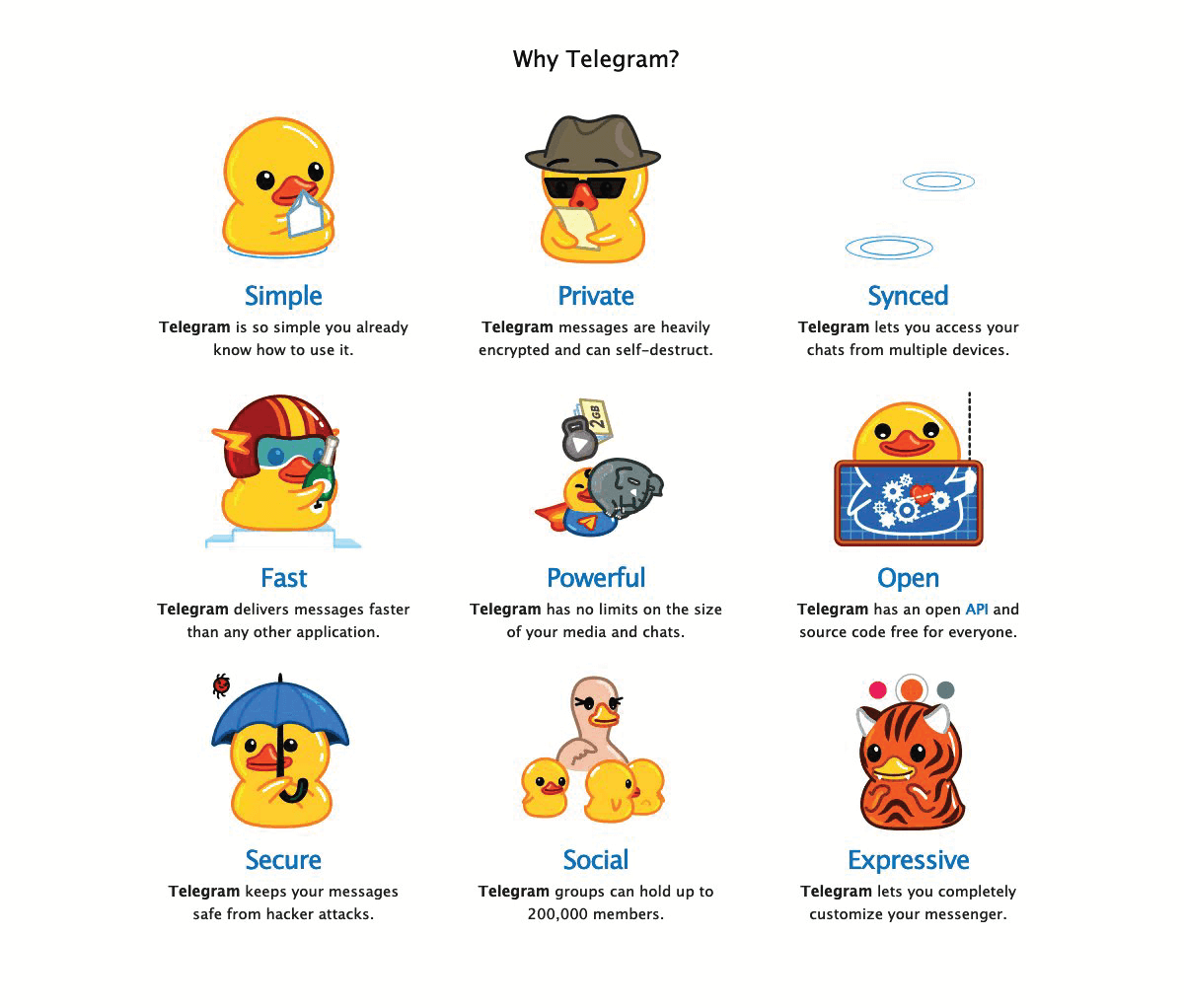 But first things first. 
Why Is Phone Number Verification Mandatory On Telegram?
Telegram is a secure messaging service that prides itself on user privacy and security. So they take this step out of sheer necessity to ensure that a real person is using the account.
With this mandatory step, the platform avoids hosting accounts used to spread spam or illegal activity. Hence, the app will require you to verify that you use an active phone number associated with your name.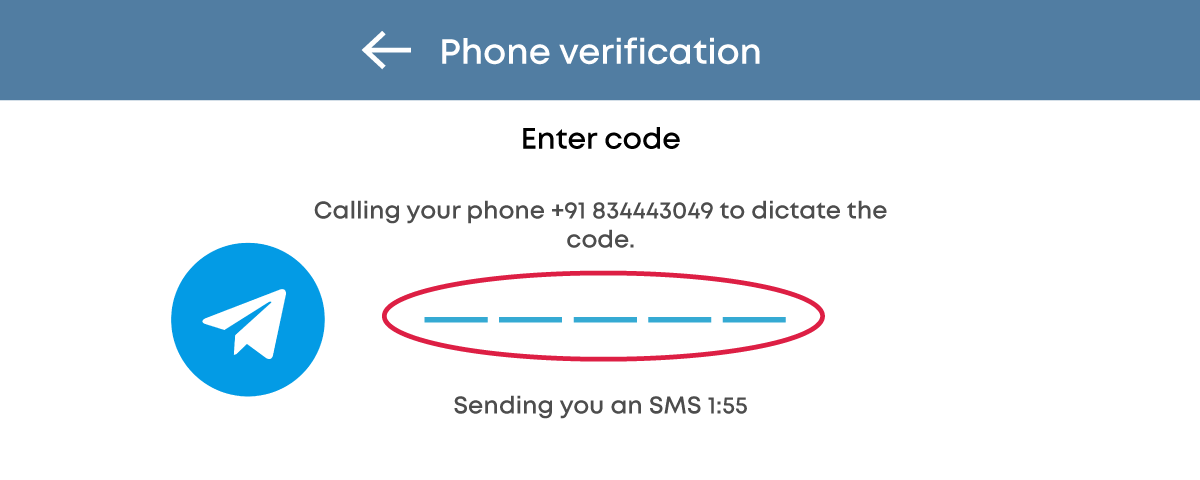 Why Do I Need A Virtual Number For Telegram?
Telegram, the messaging platform, is well known for its privacy. In addition, The Telegram app is widely used because of its encryption features and support for extensive group chat features. 
Even though Telegram messenger allows you to connect and have private conversations with people without sharing your number, you do require a phone number for registration purposes.
Hence to create a Telegram account, entering your phone number is a critical step. The app will send you a verification code via SMS to that number. Enter that code within ten minutes to verify your identity as the number owner.
So, if you do not wish to provide your real phone number for registration purposes, then getting a virtual phone number for Telegram is your way to go. Well, this now brings us to the next most asked question.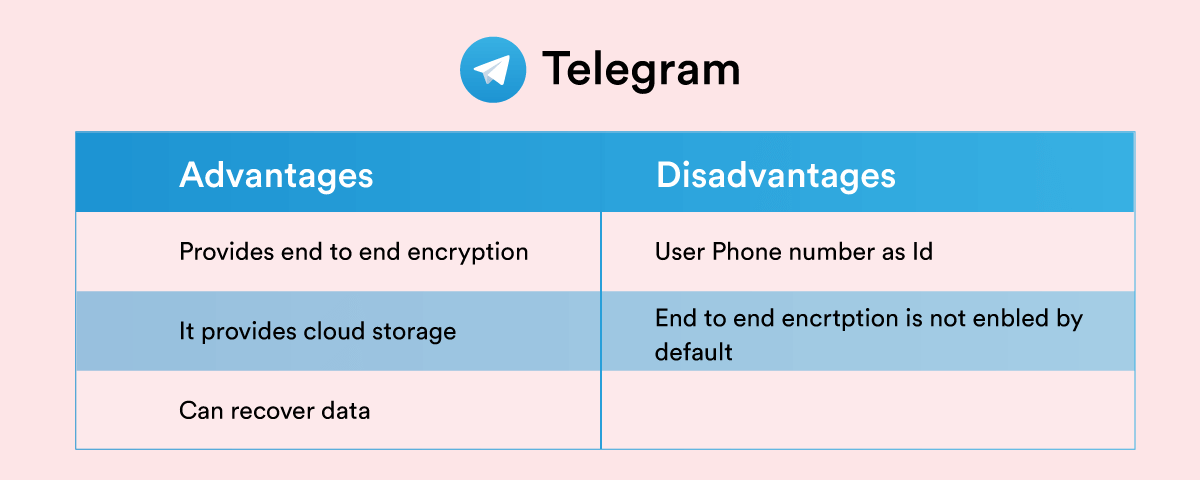 Can I Have Multiple Telegram Accounts?
In short, yes, you can have multiple Telegram accounts.
There is no limit on the number of Telegram accounts one can have. You might want a private Telegram account and a second Telegram account for business use. However, for every account you create, you'll need a working phone number to register on Telegram. The same phone number doesn't work for several Telegram accounts. In short, you'll need multiple numbers for multiple accounts.
But getting a new number for every Telegram account can be tedious. Well, that's where the virtual numbers come in. A virtual number acts as your second phone number and enables you to create multiple accounts.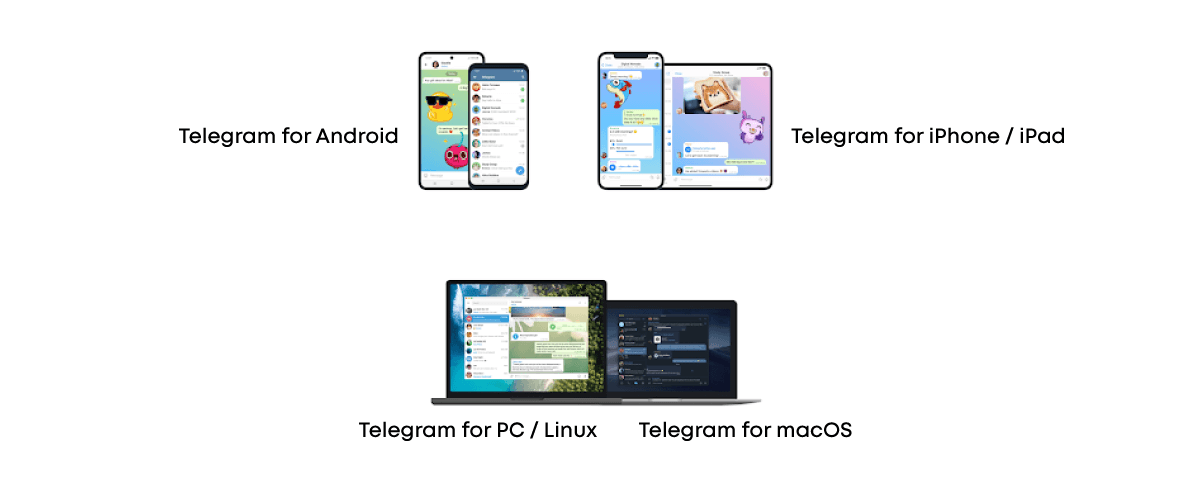 Additionally, a virtual number can be your go-to solution for Telegram phone verification if you do not wish to provide your physical/actual phone number for registration. You can also opt for free virtual numbers to create a temporary account.


Expert Advice
"Choose a reputable virtual number provider with reliable service, good features, and compatible with Telegram. Consider cost, customer support, and any specific country/region requirements."
Best Virtual Number Providers for Telegram of 2023
1.

Grasshopper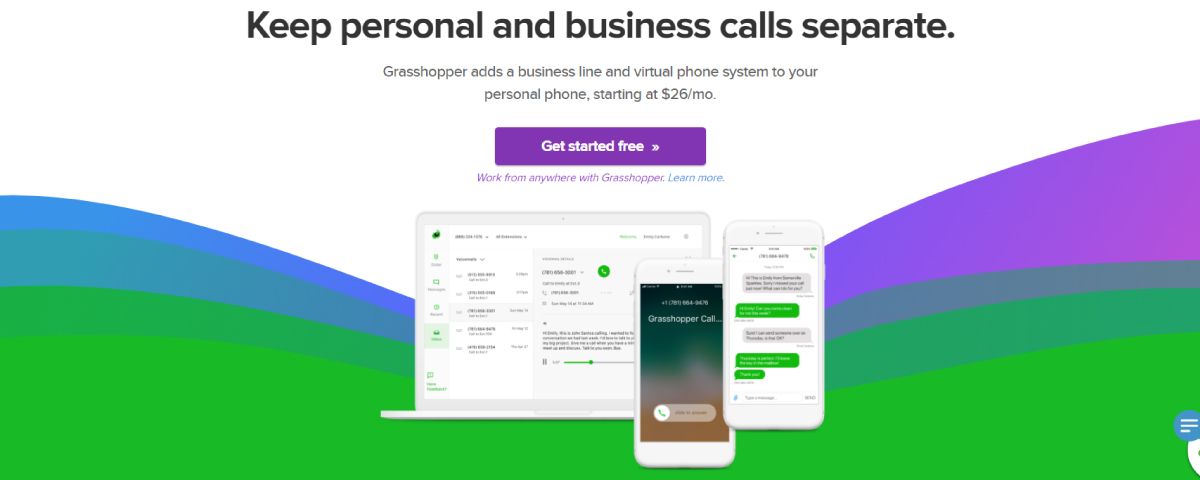 Grasshopper is one of the best virtual number providers for telegram. If you are a freelancer or a startup looking to run an office from home, Grasshopper is the perfect option for you.
Why Grasshopper for Telegram?
It has a great voicemail system to collect messages from callers.
Grasshopper has a mobile and desktop app to keep you updated with callers on the go.
Its key features include business texting, custom greetings, call forwarding, and Ruby receptionist (US-based receptionists who help answer your calls).
Pros
Custom voicemail greetings

Multi-platform support

24/7 support in every plan

All features are available in every plan (the only difference is numbers and extensions)
Cons
Limited internal collaboration tools

Few integration options
2. CallHippo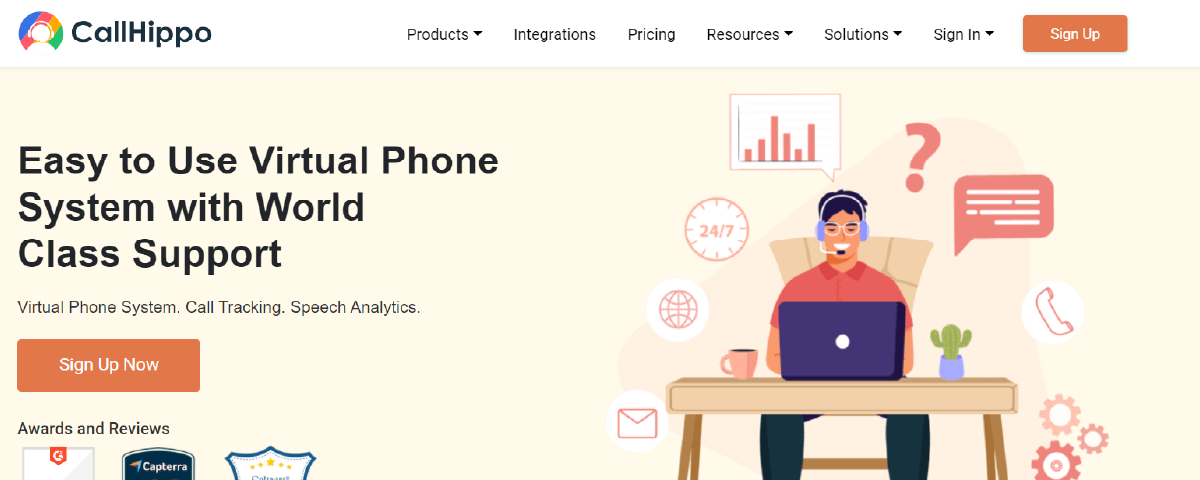 The freemium power-packed performer is one of the most popular virtual phone systems in the world.CallHippo integrates with a plethora of popular tools and technologies such as Zoho, Pipedrive, Freshdesk, Zendesk, HubSpot, Groove, Slack, and the likes of it.
Why CallHippo for Telegram?
Allows you to monitor calls, whisper to employees, or barge in to help
Automatic call rerouting in the event of an emergency
Pros:
50+ third-party integrations on all plans

Set up account within three minutes

Very Easy-to-use, scalable and secure
Cons:
No free text messaging

The mobile app is missing a few advanced features.
Watch Video on How to Buy Virtual Number For Telegram on CallHippo
Vonage business phone systems allow you to seamlessly connect with your customers over voice, video, and messaging. Vonage offers 99.999% uptime reliability, ensuring maximum productivity for your business.
Why Vonage for Telegram?
Enables team members to communicate with each other
Lets you set up follow up calls, so you don't forget any important (and scheduled) calls
Connects multiple devices on one extension
Pros
It offers 24/7 customer support with every plan

Plenty of features for mid and large-sized businesses

Unlimited team messaging

Easy to use, intuitive interface
Cons 
The basic plan doesn't allow you to connect desktop phones

Advanced features come at a high cost
4. Nextiva

Nextiva is one of the best providers of virtual numbers for Telegram. You can port or choose the number where incoming calls are routed with Nextiva. You can answer inbound calls on any mobile, landline, or VoIP device. Easily integrate low-cost virtual phone numbers with your customer support software or sales team's CRM system.
Key Features
Unlimited Calling to the US and Canada

Free Local and Toll-Free Numbers

Team Collaboration

CRM & Business Integrations

Real-Time Voice Analytics
Pros
The app is intuitive and easy to use.

Great customer service.

Personalization of auto-attendants.

Easy call transfer.
Cons
Their integrations are basic.

Buggy mobile app.

Call drops.
Pricing
Essential Plan: $23.95 per user per month

Professional Plan: $27.95 per user per month

Enterprise Plan: $37.95 per user per month
5. Go To Connect

GoTo Connect is the best phone, meeting, and messaging tool for small and medium businesses. With 100+ features, it's an enterprise-class phone system with minutes included for local, long-distance, and international calls. Up to 250 people can participate in video and audio conferencing with screen sharing, and external messages can be sent via SMS, Group Chat, file sharing, etc.
Key Features
Number Porting

Toll-Free Numbers

Virtual Voicemail

Interactive Voice Response (IVR)

Audio Conferencing
Pros
Easy to use and highly customizable.

Ring Groups are easy to configure.

IVR graph generator.

Excellent call quality.
Cons
Frequent call disconnect.

The mobile app needs improvement.

The user-interface can be confusing.
Pricing
Basic – $19 per user/month

Standard – $20 per user/month

Premium – $30 per user/month
6. OpenPhone

With OpenPhone, you can communicate effectively with your teams. It has a modern and clean user interface and is considered intuitive and simple by almost all users. You can also get a free virtual number for telegram when you sign up on OpenPhone. Many small businesses will find it exactly what they need because it comes with just enough light CRM capabilities and virtual numbers.
Key Features
Call recording

Call Screening & Parking

Audio Conferencing

Analytics and Reporting

Virtual Numbers
Pros
It is extremely affordable.

An extensive pool of virtual numbers for Telegram.

The UI is great and intuitive.

In-app texting between team members.
Cons
There is only email support available.

No virtual fax.

If you wish to transfer calls, you must be subscribed to the Premium plan. 
Pricing
Standard – $13.00 per user/month

Premium – $20.00 per user/month

Enterprise – Custom Pricing
7. Aircall


Aircall, the cloud-based voice platform for modern companies, powers call centers and phone systems. A variety of productivity and help desk tools are integrated seamlessly with it. With Aircall, you can easily manage phone support—accessible, transparent, and collaborative. With real-time analytics, administrators can gain deep insights and scale teams based on seasonality, instantly adding numbers from 100+ countries.
Key Features
Multi-level IVR

Call Recording

International Numbers

Business Text Messaging

Real-Time Modifications
Pros
Excellent call clarity.

Smooth Hubspot integration.

Supports multiple numbers.

User-friendly interface.
Cons
The customer service is slow to respond.

There is room for improvement in IVR.

There is no feature to update more than one phone line simultaneously.
Pricing
Essentials:$30 per user/per month

Professional: $50 per user/per month

Custom: Custom pricing


You can adapt your organization's communication needs using RingCentral with its virtual phone system. Besides having a reasonably priced plan, the virtual phone number for Telegram is accessible anywhere throughout the world via internet access. The RingCentral platform provides an intuitive dashboard that makes managing incoming and outgoing calls easier.
Key Features
Hot desking

Unlimited storage

Automatic call recording

24/7 support

Voicemail-to-text
Pros
Unlimited internet fax.

Unlimited calls within the US/Canada.

A variety of call-handling options are available, including whispering and barging. 

A video conference can have up to 200 participants.
Cons
The call quality isn't the best.

Frequent call crashes.

Deciphering invoices could be easier.
Pricing
Essential Plan: $29.99 per user per month

Standard Plan: $37.99 per user per month

Premium Plan: $44.99 per user per month

Ultimate Plan: $59.99 per user per month
How Can I Get A Virtual Number For Telegram in 2023 ?
CallHippo has a straightforward 3-minute setup to get a virtual number. Here's how
Step 1:
Sign up with CallHippo. Signing up with CallHippo is a seamless process. All you need is a valid mobile number and a business email id.
Step 2:
Select a country/area code. CallHippo provides virtual phone number options for 55+ countries, for example, you can get a virtual phone number UK, US, Canada, etc. You can pick a local phone number from any country you wish to create your Telegram virtual number.
Step 3:
Next, you need to choose a number from the large pool of virtual numbers. From 1800 to specific numbers on demand, CallHippo offers a variety of virtual numbers to select from. Pick the type of number that works best for you.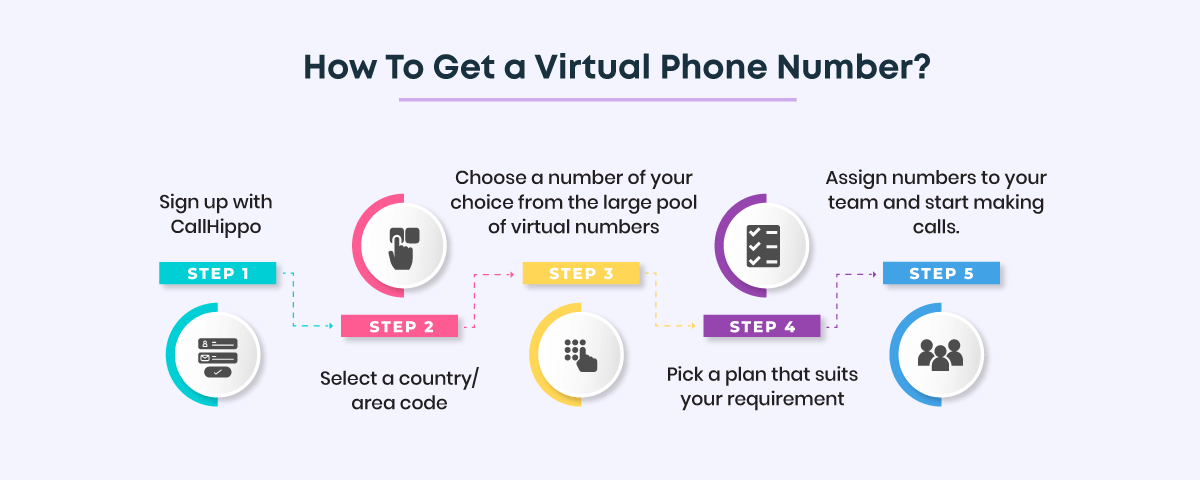 Step 4:
Pick a plan that suits your requirement. Along with a virtual number for Telegram, CallHippo's virtual phone numbers offer functionalities similar to a telephone number.
Hence, you can receive texts and calls, enable call forwarding, and use it just like a physical number. The only difference is that you'll need an internet connection to access this number and its services.
Additionally, CallHippo's virtual number also provides advanced features for business purposes. Check out the plans that suit your needs the best and enroll.
Step 5:
Register your number with Telegram!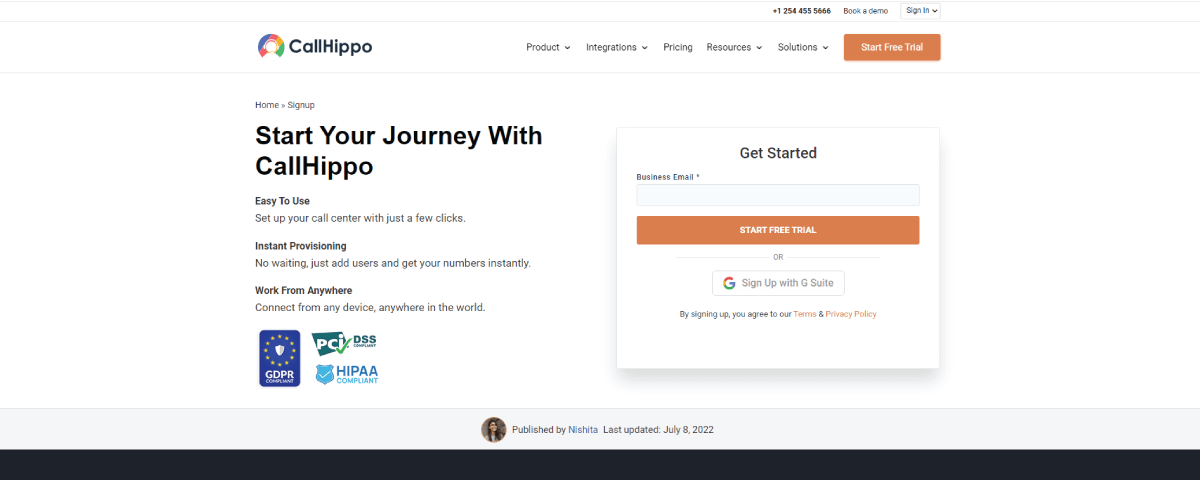 You're almost there! Now that you have a virtual number, let's see how to proceed with Telegram registration.
How To Verify A Virtual Number With Telegram?
Telegram is a messaging app with a focus on speed and security. As a result, it's super-fast, simple, and accessible.
Here are the steps to download and register for Telegram:
Step 1: 
Download the Telegram App.
Step 2: 
Next, open the Telegram App.
Step 3: 
Tap on the Start Messaging button after signing up.
Step 4: 
Next, choose your country and enter the number you want to register with.
Step 5: 
Tap on the Tick icon on the right top corner.
Step 6: 
Telegram will send an SMS Verification code on the number you entered.
Step 7: 
Enter the verification code to confirm.
Hurrah, you made it!
Psst, did you know that you can also get your page verified on Telegram? Yeap, you header it right.  Verification is a process to verify the authenticity of an account on Telegram. This means that the channel, group, or bot is official, and their verification application was approved by Telegram.
Any organization or public figure is welcome to apply for verification—the process and requirements are the same for all applicants. When you get verified, you'll be able to add a special badge to your chat on its info page. This will also show up in users' chat lists and search results.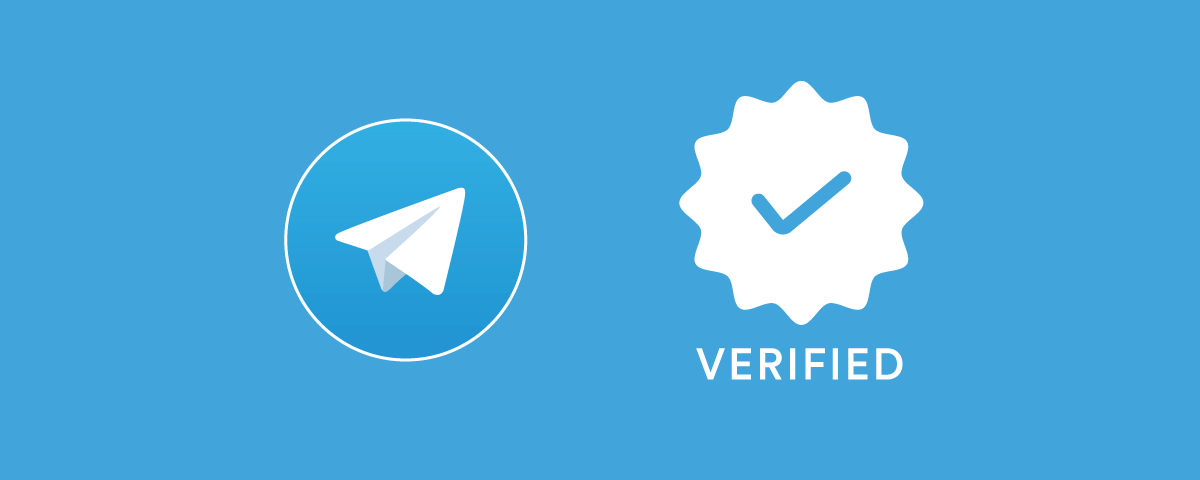 Wait, are you still in doubt about a virtual number for Telegram?
Is Using Virtual Phone Numbers For Telegram A Good Or Bad Thing?
It depends. While it is not against Telegram's rules to use the virtual phone number, it helps you avoid using your phone numbers for privacy reasons. Also, a virtual number for Telegram enables you to create an additional account without going through the hassle of getting a physical sim.
When you add or give your number to any app or service, you do not know where your number goes and how it is used. Your number may be added to calling lists for spam and scam calls or sold to different telemarketers.
Nowadays, it's easy to make yourself anonymous on the internet using VPNs (Virtual Private Networks), basically like an additional layer of security that hides your IP address from the world wide web by masking it with another random one instead.
This way, no one can track down the location and who is behind all those online posts written under different usernames on various social networks such as Facebook accounts; in other words: no more stalkers!
In conclusion, Yes.
A virtual Telegram phone number is a good idea to avoid unwanted intrusions. So having a virtual number for Telegram will act as two phone numbers for you. You can use a free virtual number for Telegram to protect your real phone number from spam. Be connected with family members abroad through instant messaging apps.
But, before you go. Since you're using a virtual phone number, it might not work with all of your verification steps. If you are experiencing difficulty getting confirmation codes, you can try to contact the service to see if they can allow your number. Alternatively, you may need an actual prepaid or postpaid number for this.
Conclusion
If you want to keep your private life private, then we suggest you buy a virtual number for Telegram. It is an excellent alternative to a regular phone number. Although it will help you divide your personal and business lives, it also helps provide privacy when needed. 
Additionally, there are various virtual number benefits; the major one is that you can save money on long-distance calls. Virtual numbers can help you appear more professional in both business and personal life, improve the efficiency of your small business, and even protect your privacy.
FAQs 
1. Which is the best virtual number app for a Telegram phone number? 
The best providers of virtual numbers for Telegram in 2022 and 2023, according to our research and expert analysis, are Grasshopper and CallHippo.
2. How can I get a free US number for Telegram? 
To buy a free virtual number for Telegram, you must first choose a reliable VoIP provider such as CallHippo. You can buy a virtual number for Telegram from CallHippo in five easy steps, and you will get incredibly lower phone bills while also having access to cutting-edge features:
Step 1: Sign up with CallHippo.

Step 2: Select a country/area code.

Step 3: Choose a number from the large pool of virtual numbers.

Step 4: Pick a plan that suits your requirement.

Step 5: Assign numbers to your team and start making calls.
3. Does Telegram accept virtual numbers? 
Yes, Telegram does accept virtual numbers. Virtual phone numbers for Telegram work similarly to regular phone numbers. They can be used for outbound calls, sending and receiving messages, and answering inbound calls.
4. How can I get a Telegram verification code without a phone? 
You can easily create your Telegram account without using your primary phone number by using CallHippo. By using CallHippo, you can easily buy a virtual number for Telegram to verify your account.
5. Are Virtual Phone Numbers legal?
Yes, most countries permit the use and purchase of virtual phone numbers.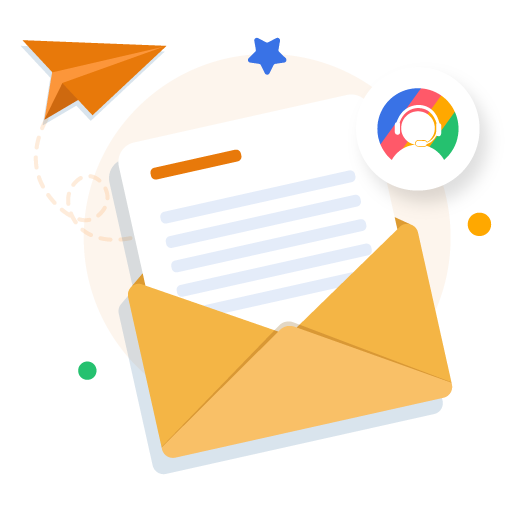 Let's Stay in Touch
Subscribe to our newsletter & never miss our latest news and promotions.

+21K people have already subscribed