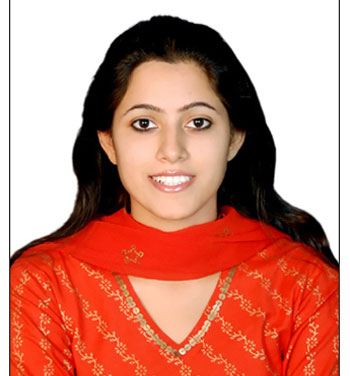 Date: October 20, 2022
In order to delve deeper into the technological phase of this topic, let us first understand what VoIP is. VoIP stands for Voice over Internet Protocol. In this technology, the vibrations of voice compress into digital signals, which translate into packets of Internet Protocol. Thus, this technology is also given the name of internet telephony. The IP packets can convert into signals that transmit through regular telephones. 
Why VoIP?
The main advantage of VoIP is that using this technology, different computer users, along with business owners, can make official business-related phone calls through their desktop computers. Enabling integration between communication and commerce, internet telephony, or sometimes called cloud telephony has paved the way for a more flexible mode of operations in all cases when it comes to business. Software programs are in close integration with telephones. Traveling regularly is the natural lifestyle of corporate employees. With an increase in mobility, business should also be mobile. Otherwise, things have a chance to get doomed due to a lack of synchronization. Moreover, this entire setup is much cheaper than bulky systems where voice calls come into play over a long distance. Ease in operation is of great demand when it comes to business. The more a system is easy to use, the more popularity it gains.

The evolution of voice communication in India
To get into the core of VoIP, it is important to know what existed before it came. Public Switched Telephone Network (PSTN) has been serving India as the soul technology when it comes to voice communication. But how did it get replaced? It has to be kept in mind that VoIP has not completely replaced PSTN. But VoIP undoubtedly acts as a partial and efficient substitute for PSTN in a large chunk of the nation. But slowly, there has been a gradual surge in the increase of internet penetration as well as broadband speed. As a result of the gradual increase in the graph of internet interference in communication, voice communication has also become efficiently possible over the internet.

The following points will help in busting various myths that prevail in India with respect to the use of VOIP-
Interconnection between PSTN/PLMN and VOIP is possible only for the holders of Basic Service License, Cellular Mobile Telecom Service (CMTS) license, Unified Access Service License (UASL) and Unified License (access service). If the TSPs or ISPs have the required licenses, separate licenses or registrations will not be mandatory for the cloud service providers. 

According to the terms and conditions, OSPs, that is, the companies in the telebanking, tele-trading, eCommerce, or banking sector, can only use the services that an authorized provider offers.

VOIP to VOIP calls are allowed in India.

 Calls made from India to international centres are legal. 
Advantages 
There is no dearth of provision for complementary services as VoIP is available in digital form. VoIP to VoIP calls have become very popular in India—WhatsApp and Skype calls hold a firm example for them. There are lots of business calls that are done on Skype, and some informal conference calls are done on WhatsApp with the provision of both audio and video modes of communication. There is an added bonus to this system. Using social media networks like Skype and WhatsApp, one can always distinguish between one's professional as well as personal life. Skype for business and WhatsApp for business are separately available so that one can open accounts for different purposes and keep things separated and hence sorted. These days Skype for Business options are availed by organizations where the account gets directly linked to the official VPN of the organization. In that way, the security of the company remains under continuous checking.
A real-life corollary
Not only for general communication, but the VoIP communication system find its utility in remote training purposes. Let us look at an example. Suppose that a fresher batch newly recruited in an IT company comes to Pune for their probation period. They are trained by an expert on a specific Line of Technology, for example, SQL. Suddenly there arises a situation where another batch of the same line of technology placed in Mumbai has no trainer due to some emergency situation. In that case, the trainer in Pune can connect to all the members of the other batch in Mumbai and take them on a conference call and teach both the batches simultaneously. Time and cost of traveling get saved in just one go. In addition to that, the trainer can share his or her computer screen in case some hands-on training is needed. This would have never been possible with the only option of the PSTN calling system.
The legal perspective
There are a lot of misconceptions about cloud telephony. We need to understand that, like almost all other countries, India too has a telecom regulator which is named as Telecom Regulatory Authority of India (TRAI). TRAI is there to make sure that no loss of Government revenue occurs when there is any exploitation of the naturally available resources. There are also different service providers called Internet Service Providers. As per TRAI, these ISPs are actually not allowed to stay interconnected with the PSTN system. It is also the duty of TRAI to check that these ISPs get their fair share from the incurred profit. Thus, there is no issue as far as these service providers are legally licensed. There are four types of licenses that these ISPs need to have. They are—
Cellular Mobile Telecom Service (CMTS) License

Unified Access Service License (UASL) 

Unified License (Access Service)

Basic Service License
Conclusion
Taking a glance at almost all perspectives, it is needless to say that there is simply no reason to abstain from using VoIP services. In many cases where there is no available balance for the users to call on mobile phones via PSTN. In such cases, moderately good Wi-fi connection or VPN enables them to connect to their near and dear ones in all situations. Different mobile network companies are also now focusing on giving more quantities of data even if they need to reduce their lucrative offers on normal phone calls. Internet has become an inevitable necessity in today's date. And, communication over calls also doesn't manage to stay out of it in any way.
Note: We do not provide VoIP number for India.
WORDS THAT MAKE SENSE!
Read The Most Well Researched & Insightful Articles From CallHippo Team