Date: September 7, 2023
A robust call center software is essential to streamline patient communication in healthcare businesses. Where every second counts in the medical industry, it is crucial to deliver timely reports to patterns, streamline appointments, and facilitate internal collaboration between doctors and nurses.
An efficient medical call center software can help healthcare chains save operational costs. For instance, the healthcare industry loses $150 billion due to patient no-shows, which can be mitigated with a call center system that sends reminders and appointment alerts.
In this blog, we have covered the best call center software for healthcare businesses, along with the key features, pros, and cons.
What Is Healthcare Call Center Software?
Healthcare call center software helps streamline communications between patients and healthcare professionals. It has advanced features like intelligent call routing, predictive dialer, shared inbox, video conferencing, chatbots, etc., that can automate communication flow in the healthcare industry.
As healthcare businesses operate in a well-regulated environment, they look for HIPAA-compliant call center software to streamline their internal and external communication.
The automation abilities of healthcare contact center software solutions help increase the efficiency of operations and reduce the burden on the agents, which is significant in healthcare businesses that endure high volumes of incoming calls.

Expert Advice
"Call center software for healthcare businesses helps streamline hospital communications, automate repetitive tasks, strengthen data security, and promote higher efficiency. If investment concerns you, then you must try cloud-based call center solutions."
Benefits of Using Call Center Software in Healthcare
Now that you know the important features of a healthcare call center system, let us understand their benefits. We have listed some of the important benefits in this section.

1. Enhances patient experience
An advanced call center software for healthcare businesses helps streamline the communication between patients and healthcare professionals. With features like ACDs and IVR systems, patients can get all the information they need at a quicker pace. It also reduces the patient waiting time.
Also, other features like AI chatbots function beyond standard business hours and support the patients. All these help enhance the patient engagement with the system.
2. Reduces operational costs
Healthcare call center solutions automate several processes like appointment scheduling, call routing, call transfer, transcription, etc., reducing business operational costs. Such features help reduce agent workload and avoid burnout. The agents can invest their time and effort into doing things that require human intelligence.
3. Strengthens data security
Healthcare providers and call centers deal with enormous volumes of sensitive patient data. Healthcare call center solutions comply with HIPAA and have stringent data protection policies, which help mitigate the risk of data breaches.
4. Multichannel support
With the evolution of digital mediums, patients seek information across multiple channels. The good news is that most call center providers offer multi-channel support, including phone calls, live chat, email, social media channels, etc. Doing so helps deliver a high-quality patient experience.
5. Track performance
You can track and measure agents' performance using hospital call center software systems. You can set custom KPIs and metrics like patient satisfaction, call volume, case type, etc., to evaluate their performance at an individual or department level. Doing so helps healthcare businesses make important decisions like call center staffing and devise strategies to enhance performance.
Key Features of Call Center Software for Healthcare
As mentioned earlier, healthcare businesses operate in a regulated environment and have stringent requirements regarding features and functionalities. We have covered some of the important ones in this section.

1. HIPAA compliance
The basic requirement for healthcare call center solution is HIPAA compliance. The Health Insurance Portability and Accountability Act (HIPAA) of 1996 governs the confidentiality and privacy of patients' sensitive data.
So, while choosing a call center software for a healthcare business, you must check for its data security features and compliance with HIPAA and other regional data protection laws like GDPR.
2. EHR integration
Access to patient records and medical history helps call center agents personalize the conversation. For instance, when a patient calls for assistance with a medical condition, the agent can look for the patient's history, help find the right medical professional, and seek appointments. The agent can also update the database with the information gathered over the call.
The call center software must integrate well with EHR systems so the conversation becomes data-driven, reducing human errors,
3. Multichannel support
Robust healthcare call center solutions offer multichannel support via phone calls, chat, social media channels, video conferencing, email, etc. Patients have different preferences, and the call center should be equipped with abilities to deliver support through a channel that customers prefer.
With multichannel support, patients can also switch between channels without any hassles. For instance, when patients seek an appointment through a live chat or call, they receive a text confirmation and a reminder when their appointment is nearing.
Once the consultation is over, the patient may get their reports via email and seek follow-up assistance through video or Voice call. So, offering multichannel support helps deliver a seamless patient experience.
4. Advanced call management features
Hospitals endure a huge volume of incoming calls, and call center software should be able to sort and direct the call to the most qualified agent available. Automatic Call Distribution (ACD) and Interactive Voice Response (IVR) systems help route the incoming call automatically to the right agent.
IVR systems use pre-recorded greetings and messages to navigate callers through the menu options based on customer response at each point. The IVR system collects patient information, including name, contact details, medical history, etc. The menu has self-service prompts that automate appointment scheduling and admin-related inquiries.
Based on the information received using the IVR system, it sorts the patient based on the medical condition, language, location, etc. It assigns the call to the most qualified agent, healthcare provider, or department.
IVR and ACD features help reduce patient wait times and deliver a better experience. It can also prioritize emergency calls and route the calls to the available healthcare professional accordingly.
5. Automation abilities
Some of the best call center software for healthcare businesses have extensive AI-led automation abilities. AI-powered systems have Natural Language Processing (NLP) abilities to read customer sentiment and respond accordingly. Such systems can perform sentiment analysis of the live call and offer recommendations to the agent.
Leveraging AI can help automate several tasks like appointment scheduling, electronic record keeping, etc Using AI-powered chatbots with pre-configured responses to frequently asked questions helps respond to patient queries even when the agents are not at the desk. Doing so helps deliver support when patients approach them beyond the standard operating hours.
How To Choose the Right Software?
While we have listed the top call center software for healthcare businesses, choosing the right one can be challenging if you don't have a process. To choose the right healthcare call center software systems, you must do the following.
Step 1: Evaluate your requirements
The first step in choosing the right call center software for a healthcare business is to evaluate your requirements. You should ponder about the following.
What are the problems in the existing system?
Do you require multi-location support?
What is your affordability limit?
What are the tools in your existing system?
Understanding the requirements of your business will help you evaluate the call center software solutions available in the market and pick one that meets your needs. For instance, understanding the tools used in the existing system will help evaluate integration requirements.
Step 2: Choose a call center software provider
Based on your requirements, evaluate the call center software providers in the market. You must check the key features, pros, and cons of each of them to be able to understand their subtle nuances. By reading the reviews online, you must evaluate the quality of customer support, automation, and integration abilities, call management features, etc.
You should also check for the learning curve and ease of use. Once you choose a service provider, sign up for them.
Step 3: Configure the system
Most call center software systems allow customization and let you configure the system. You should also choose a subscription plan that suits your affordability. You can configure the system and customize the call flow, routing conditions, chatbot, etc.
Top 7 Healthcare Call Center Software Providers
There are many call center solution providers in the market and choosing a reliable one is a time-consuming affair. To help you, we have curated the 7 best healthcare call center software providers along with their key features, pros, and cons.

CallHippo is a popular call center software for healthcare businesses. It is a VoIP phone system with extensive call management features that work well for businesses of all scales, from solopreneurs and small businesses to large corporate hospital chains. CallHippo is compliant with HIPAA and other regional regulations.
CallHippo helps streamline appointment scheduling and automatic reminders so patients turn up and healthcare businesses can mitigate the losses from missed medical appointments. Call center agents can view patient records in just a few clicks. Patients can connect with healthcare professionals through multiple channels like video, Voice, text, etc. IVR and auto-attendants route the call to the appropriate medical department and team based on the illness.
Features
Smart call forwarding
Call recording
IVR system
On hold music
Call conferencing
Shared inbox
Voicemail greeting
Automatic call distribution
Call analytics
Pros
CallHippo is affordable for small businesses and startups.
It is to set KPIs and metrics and measure them on CallHippo.
The call forwarding and routing features help streamline incoming calls.
CallHippo provides high-quality call transcription.
The CallHippo interface is very intuitive and user-friendly.
CallHippo integrates well with other sales and CRM tools like Pipedrive, HubSpot, etc.
You can easily access the app on mobile and desktop.
CallHippo has no hidden costs, and the pricing is upfront.
CallHippo complies with HIPAA and is appropriate for healthcare call centers.
Cons
The basic plan does not have a call transfer feature.
The customer support team takes longer to solve technical issues.
Messages take a long time to deliver when internet connection is patchy.
Pricing
Basic – $0 per user per month
Bronze – $16 per user per month
Silver – $24 per user per month
Platinum – $40 per user per month
Try Free Healthcare Call Center Software Now!

Five9 is one of the best call center software for healthcare businesses. It complies with HIPAA and lets hospitals connect with patients through Voice, video, and text channels. Five9 can be connected to EHR (Electronics Health Records) using its API, making it easy for customer care agents to access the patient database.
Five9 is an AI-driven platform. You can automate replies to common, admin-related patient queries and appointment-scheduling processes. You can integrate the APIs into CRM, pharmacy systems, scheduling, etc., to enhance the efficiency of the entire call center.
Features
Video conferencing
Automatic callback
Intelligent virtual agent
Appointment scheduling
Department-based call routing
AI automation
Real-time reporting
Call recording
Multichannel support
Pros
The robust call routing feature helps direct the call to the appropriate agent.
Five9 helps centralize call management.
Fiver9 has excellent call reporting abilities and has extensive metrics, including call handle time, hold time, idle rate, etc.
It has robust call recording features and is appropriate for regulated industries like healthcare.
Fiver9 is lightweight and does not have advanced technical requirements.
Cons
There is a lack of customer support coverage in many places outside the US.
Call blocking functionality requires improvements.
Documentation and resource offerings must be enhanced.
Pricing
Digital – $149 per month (Digital only)
Core – $149 per month (Voice only)
Premium – $169 per month (Digital + Voice)
Optimum – $199 per month (Digital + Voice + WEM)
Ultimate – $299 per month (Digital + Voice + WEM + Analytics)

Talkdesk is an AI-powered, HIPAA-compliant call center software. It helps enhance clinical and administrative outcomes by integrating all the channels, including voice, live call, live chat, email, SMS, video, etc. The data collected using the platform promotes excellent customization and personalization of service delivery.
Beyond HIPAA, Talkdesk is also compliant with GDPR and CCPA. The patient data and communication channels are end-to-end encrypted to avoid data breaches. It leverages NLP and speech-to-text abilities so you can build AI chatbots to handle patient queries efficiently.
Features
EHR integration
Omnichannel support
Reporting and analytics
Self-service support
Employee collaboration
AI chatbots
Pros
Talkdesk provides quick resolution of queries.
Integrating Talkdesk with CRM, AWS, and other third-party tools like Salesforce is easy.
You can segment your team based on skills and expertise and route the call accordingly.
Talkdesk offers extensive reports and customizable dashboards.
Talkdesk records every call made/ received by the agent and lets you download the audio.
Customer support is good during and post-deployment.
Cons
There are technical glitches in conference calling.
Talkdesk does not have an internal call transfer facility.
It is difficult to access real-time data of contacts.
Pricing
CX Cloud Essentials – $75 per user per month
CX Cloud Elevate – $95 per user per month
CX Cloud Elite – $125 per user per month
Experience Clouds – Custom industry packages

NICE CXone is a cloud call center software for healthcare businesses. It helps streamline patient interactions across several modes, including Voice, video, text, etc. The platform has an intelligent call-routing ability to route incoming patient calls to the right agents.
You can build AI-based conversational chatbots on NICE CXone to automate responses to repetitive queries and save agent time. When integrated with Electronic Health Records, it displays the patient history as soon as the agent receives a call.
Features
Omnichannel support
CRM integration
Self-service chatbots
IVR support
Workforce management
Predictive dialer
Voice authentication
Reporting and business intelligence
Pros
NICE CXone goes well with other NICE products for workforce management, automation, self-service tools, etc.
You can customize metrics and dashboard features.
It is simple and easy to use without the need for technical training.
The team provides excellent technical support and assistance.
The call-back feature of NICE CXone is very useful.
The IVR system can be customized and scripted per the hospital's specific requirements.
Cons
With NICE CXone, setting up new profiles takes more time.
API documentation needs improvements.
Some of the settings can be configured only on the server side.
Pricing information is not available publicly.
Pricing

Genesys is a robust call center software for healthcare businesses. It helps organize patient interaction across multiple channels, including email, social media, MMS, SMS, chatbots, etc. Genesys complies with HIPAA and is appropriate for healthcare businesses operating under stringent regulations.
Genesys offers personalized recommendations during live calls, so agents don't have to spend time and effort searching for patient information. It offers intelligent routing abilities where it routes incoming patient calls to the most skilled agent.
Features
Inbound and outbound calls
Automatic call distribution
Workforce engagement
IVR system
AI automation
Unified communication
Chatbots
Predictive engagement
Pros
Genesys helps segment agents based on skills for call routing and custom role permissions.
The intuitive dashboard offers important insights for managers and leaders to make important decisions.
With Genesys, supervisors can change routing and queues easily.
Genesys has a robust internal collaboration feature that promotes seamless interaction between team members.
The IVR system can be easily scaled and customized.
Genesys offers frequent updates so the system stays intact with the evolving business demands.
Cons
Group calls are restricted to 5 people.
The calling feature on mobile apps has technical glitches.
The email ticketing system has limited features.
The HR integration must be improved.
Pricing
Genesys cloud CX 1 – $75 per month (Voice)
Genesys cloud CX 2 – $95 per month (Digital)
Genesys cloud CS 2 – $115 per month (Digital + Voice)
Genesys cloud CS 3 – $135 per month (Digital + WEM)
Genesys cloud CS 3 – $155 per month (Digital +WEM + Voice)

Bright Pattern is a robust medical call center software system with enterprise-grade abilities. The call flow can be customized based on the size of the healthcare business. Bright Pattern offers omnichannel support across Voice, text, chat, etc. abilities. The entire workflow can be automated, and the call distribution strategy can be customized to business needs.
As a cloud-based platform with a mobile app, it supports remote healthcare call center solutions. It has Natural Language Processing (NLP) abilities and performs sentiment analysis to offer recommendations to the agent. It complies with HIPAA, PCI, GDPR, TCPA, and SOC 2 norms and regulations.
Features
Customizable workflows
AI chatbots
Omnichannel integration
Predictive dialer
Multichannel conversation
Drag-and-drop report builder
Skills-based routing
Pros
Bright Pattern has innovative omnichannel features and functionalities.
You can customize the platform without coding.
It has an extensive online community where you can seek answers and support to your questions.
Bright Pattern flags problematic conversations so supervisors can barge in whenever needed.
It integrates well with MS Teams, Zendesk, and Azure Active Directory.
Bright Pattern has robust APIs that can be scaled and customized.
Cons
Email routing has limited flexibility and customizability.
The reporting abilities of customization must be improved.
The call recording feature of Bright Pattern needs to be updated.
Pricing
Call Center Standard – Available on request
Digital CX – Available on request
Omnichannel CX – Available on request
Bright Pattern Mobile – Available on request

Dialpad is one of the best call center software for healthcare businesses. It is an AI-powered platform offering omnichannel engagement across Voice, chat and SMS, video, social channels, etc. By integrating the phone system with EHR, agents can access patient databases.
Dialpad has voice intelligence abilities that make call transcripts and summaries so you can access the details later. It helps streamline customer and employee interactions in a go. Dialpad has ring groups that route the call to the most qualified agents available in the call center.
Features
Flexible call routing
Real-time speech analytics
Activity heatmaps
Live agent coaching
IVR systems
Voicemail transcription
Call back
Sentiment analysis
Pre-built integrations
Pros
Dialpad offers advanced search functionality.
The AI transcript helps summarize the call for reference.
Dialpad helps customize and configure do-not-disturb schedules.
Dialpad sends automated replies when patients call or text beyond business hours.
Dialpad dashboard features can be configured with custom KPIs and metrics.
Dialpad helps log missed calls so healthcare businesses don't lose track of patient calls.
Dialpad performs live sentiment analysis to help agents with conversational recommendations.
Cons
During peak times, Dialpad takes a little longer to load.
The group messaging feature in Dialpad is basic.
Self-service options require enhancements.
The speech-to-text functionality must be improved.
Pricing
Standard – $15 per user per month
Pro – $25 per user per month
Enterprise – Custom pricing
You May Also Read: Learn More About Dialpad Pricing details
Conclusion
The global call center software market is evolving extremely rapidly and is expected to reach 164 billion USD in 2030 from 42.47 billion in 2023. As more businesses invest in healthcare software systems, it has become the standard for businesses to stay competitive.
While we have listed the top 7 call center software for healthcare businesses, you must choose one based on your business requirements.
FAQ
1. How does healthcare call center software ensure patient data security and HIPAA compliance?
Healthcare call center software system providers have stringent data protection mechanisms like two-factor authentication, end-to-end encryption, role-based access control, etc. All these features help call center software systems ensure data security.
2. What are the different types of call center software solutions available for healthcare providers?
There are types of call center software solutions available for healthcare businesses, including the following.
On-premises system,
Cloud system
Hybrid system.
You must choose one based on your security and data protection needs.
3. What are the emerging trends in healthcare call center software?
The following are some emerging trends in healthcare call center software systems.
Integrated omnichannel support
Biometrics integration
Conversational AI
Electronic Medical Records
Real-time agent coaching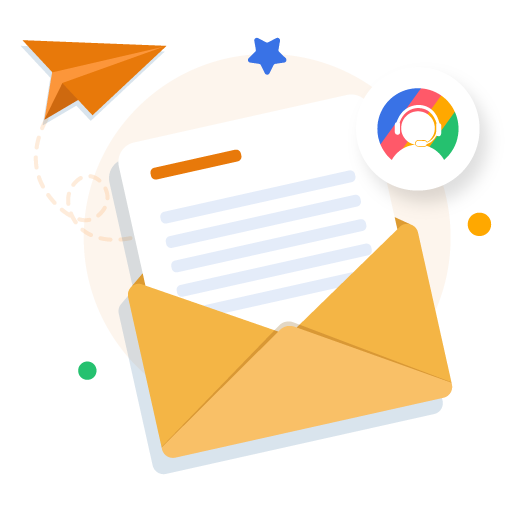 Let's Stay in Touch
Subscribe to our newsletter & never miss our latest news and promotions.

+21K people have already subscribed