Date: November 4, 2022
Over the past few years, companies have increasingly turned to VoIP providers, letting go of their traditional business phone systems. Through VoIP telephony, businesses can now establish operations around the world without setting up physical offices. 
A scalable and robust VoIP service provider is the best way to keep your business communication up to and running today. With the VoIP market at an all-time high and expected to touch $55 billion by 2025, it is no surprise that companies across the globe are investing in this revolutionary technology.
VoIP phone systems work by converting analog voice signals to digital signals and then sending them as data packets through the Internet or any Internet Protocol (IP) network. It is a simple yet powerful technology that streamlines organizational communication making it cost-effective.
Additionally, VoIP-enabled technology provides seamless telecommunications virtual and toll-free numbers which allow you to manage international calls efficiently over the internet.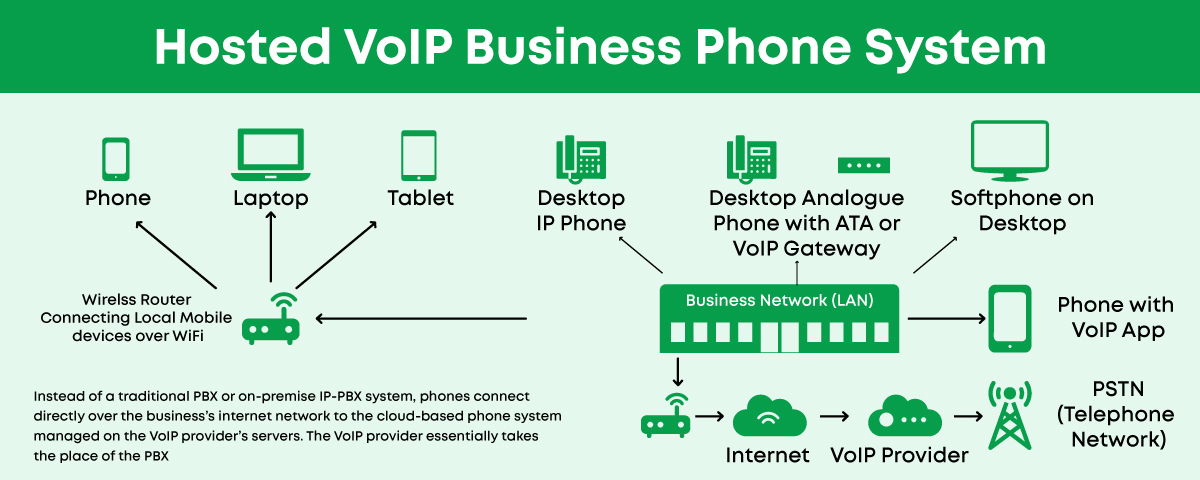 While most businesses want to switch to VoIP technology, choosing business VoIP service providers isn't easy. With tons of options in the market, business owners need to research well, scan the environment, introspect, and invest in the most suitable VoIP service provider to meet their requirements.
However, if you are a first-time user, we have compiled a list of all the factors that you must consider before choosing a VoIP service provider in 2022 and beyond.
Key Factors to Consider While Choosing a VoIP Service Provider
1 ) Features:
VoIP phone systems deliver world-class features at a minimal cost. Ensure that your VoIP service provider offers useful features such as call forwarding, auto-attendant, voicemail, and conferencing. Interactive voice response is a must-have feature for organizations looking to automate customer service operations.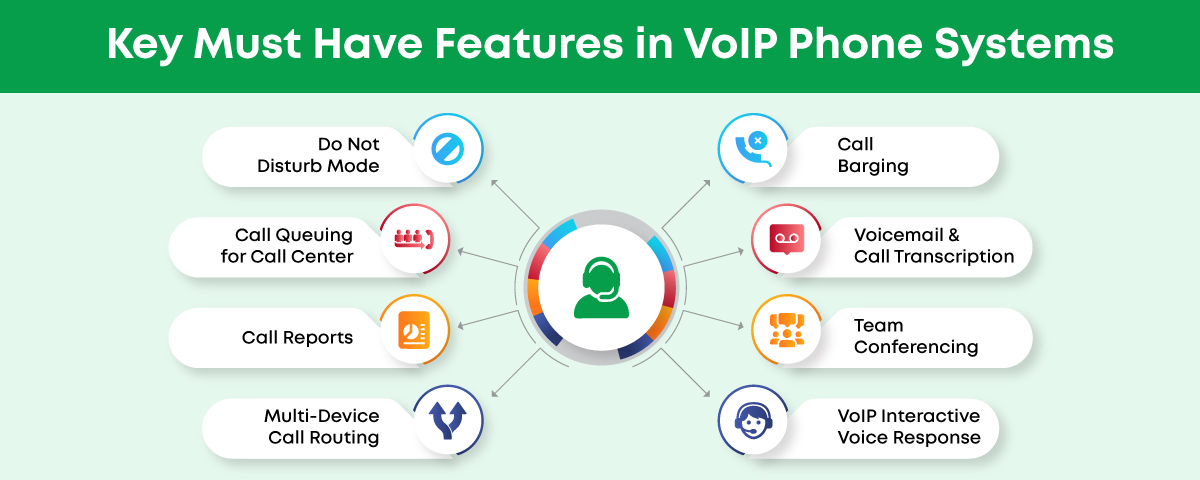 Make sure to confirm with your VoIP provider that you will not be charged for upgrades and new feature rollouts. Innovative VoIP business phone features can help you streamline business communication, reduce your expenses, and enhance bottom-line results.
2 ) Cost-Effectiveness:
Do you know that a business that adopts VoIP technology can expect to witness a 50-75% reduction in overall costs? The pricing of your VoIP package can have a massive impact on your overall revenues and profitability.
Make sure to have a pre-decided budget in mind while discussing VoIP packages with your VoIP provider. Some things to consider include:
Initial installation and setup fee

Feature upgradations

International and local phone costs

Staff training and support fee

Maintenance charges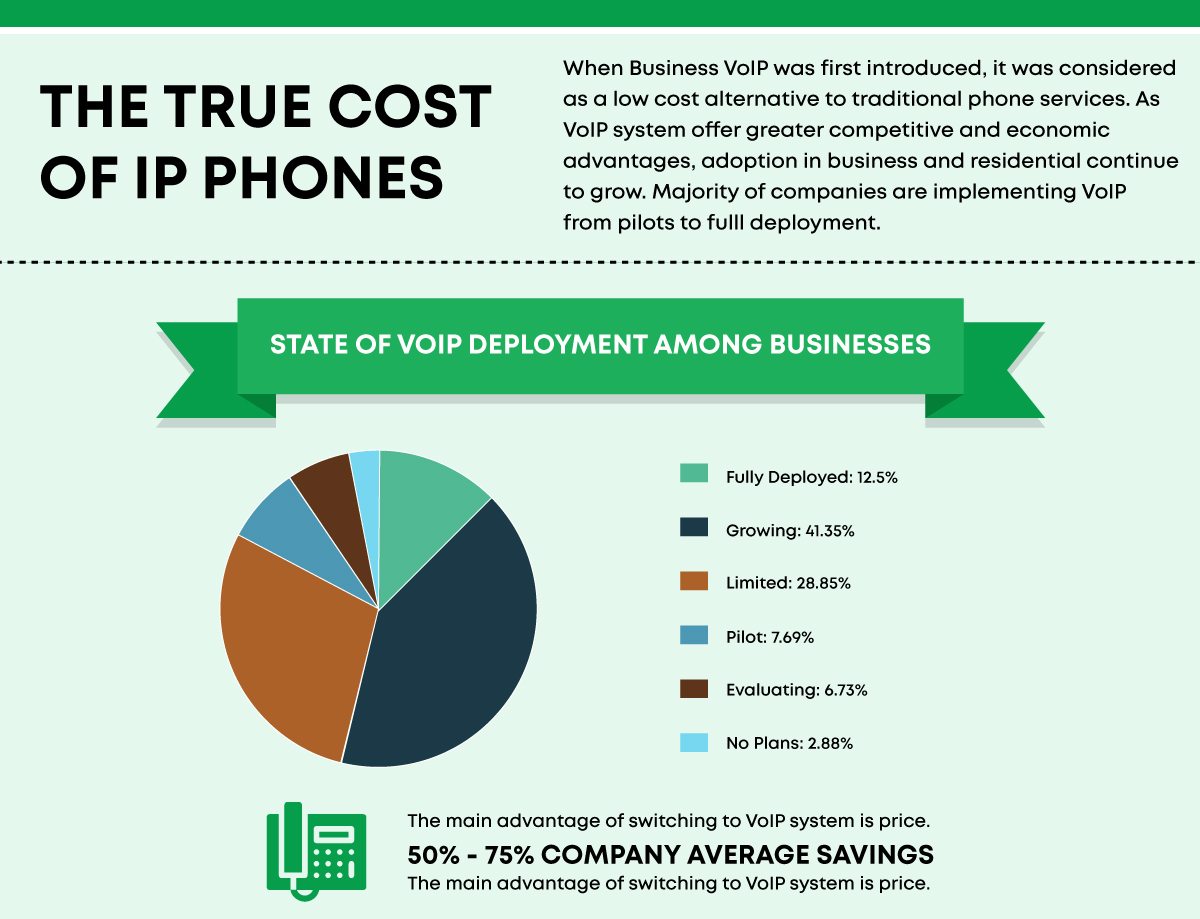 While price should not be the only determining factor, make sure to compare the features and pricing of your VoIP packages to get the best deal for your organization.
3 ) Scalability:
As a business owner, you need to understand that your business may grow in size and location. Thus, you need to invest in a scalable VoIP phone system that is flexible enough to cater to additional users and phone lines if required.
Most modern VoIP phone services are highly scalable, with service providers allowing users to add new modules and functionalities at a minimal cost. It is always better to discuss scalability with your VoIP service provider to ensure that your communication infrastructure can expand seamlessly as your business grows – a win-win situation for all parties involved!
4 ) Third-Party Integrations:
Undoubtedly, VoIP systems need to have the capability to integrate with other business applications. You need to consider how smoothly VoIP service will work with other services your business uses for operational efficiency. Integrating voice and online conferencing applications can lead to a whopping 30% reduction in teleconferencing costs.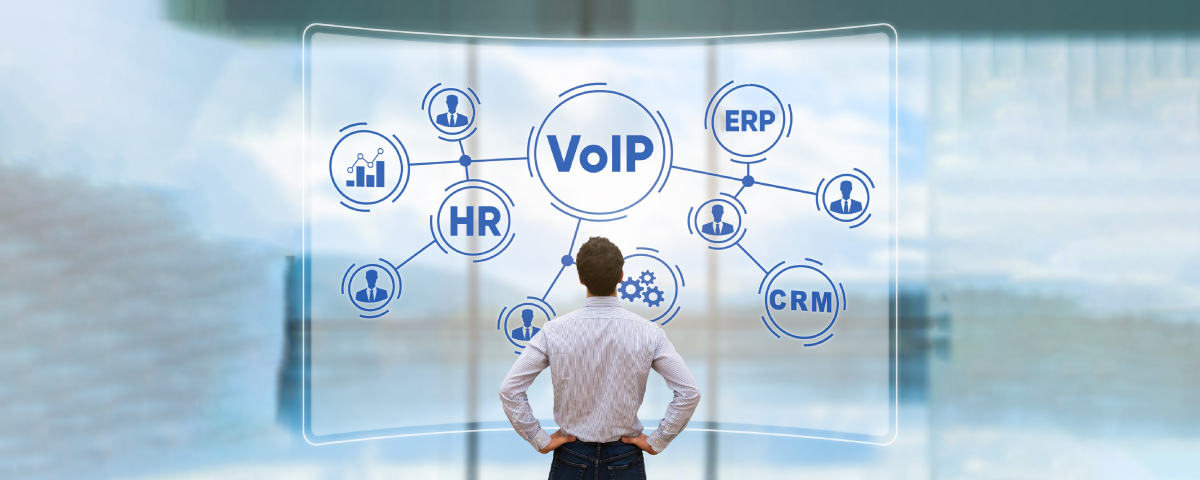 VoIP phone systems that integrate with common business applications such as Zoho, Salesforce, and Gmail make your staff more productive. It enables team members to transfer data efficiently and save time on repetitive work. So make sure to ensure your VoIP service provider gives the best business integrations so that you can make calls, send texts, connect on social media and fax from one unified portal.
5 ) Flexibility:
If there is one critical aspect of VoIP phone services, customization is something that you cannot compromise! Make sure to choose a VoIP provider with a mobile app or online portal that allows you to make changes and provides the utmost flexibility.
With remote operations taking over the business world, it is essential to invest in a VoIP service provider that delivers a well-developed functional app. Mobility of a VoIP phone system is extremely important – it allows your team to remain connected round the clock so that no business calls are missed!
( Source: tdsbusiness )
There are a dequate reasons to change your VoIP provider if your current one doesn't offer you enough features, maximum security, a good bandwidth to generate traffic, doesn't fit your budget, or isn't reliable or flexible.
6 ) Customer Service:
Worldwide, 67% of people believe that customer service as a whole is improving. It is vital to choose the best Virtual phone service providers that deliver complete support to your organization so that you can get the best out of your phone system.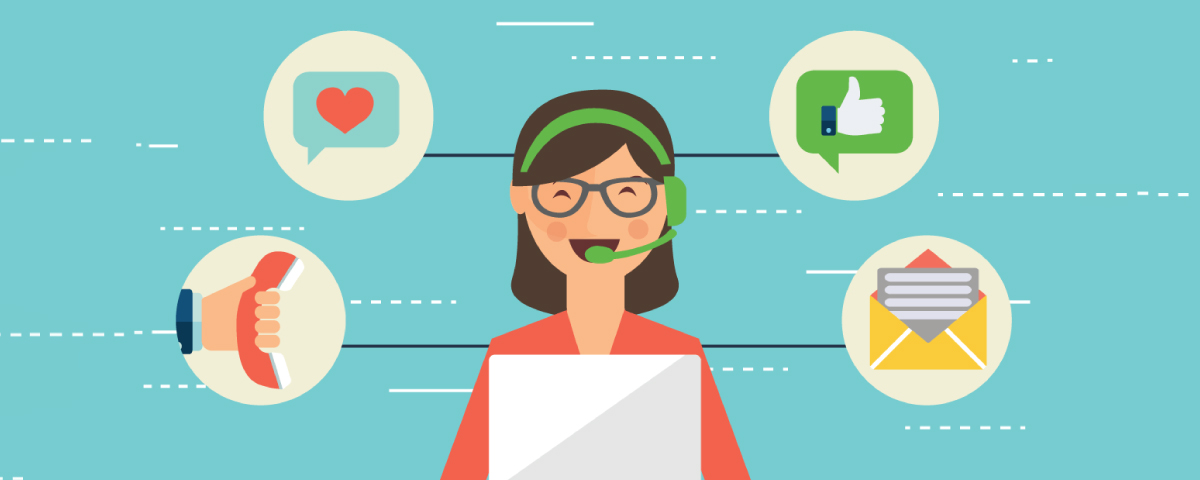 ( Source: Salesforce )
Most vendors provide 24*7 support to clients through phone calls and live chats; hence you can easily resolve any problem instantly. Ensure that your VoIP service provider includes free customer support, as you would not want to spend extra money every time you need technical support. Draw a valid contract mentioning the service level agreements to avoid any confusion or disagreements later.
7 ) Security:
With hosted VoIP providers, your service provider's technical team handles your system security. This makes security a prime concern while choosing a VoIP service provider, especially if you deal with large volumes of client data. You need to invest in a credible vendor to ensure that they implement stringent security protocols.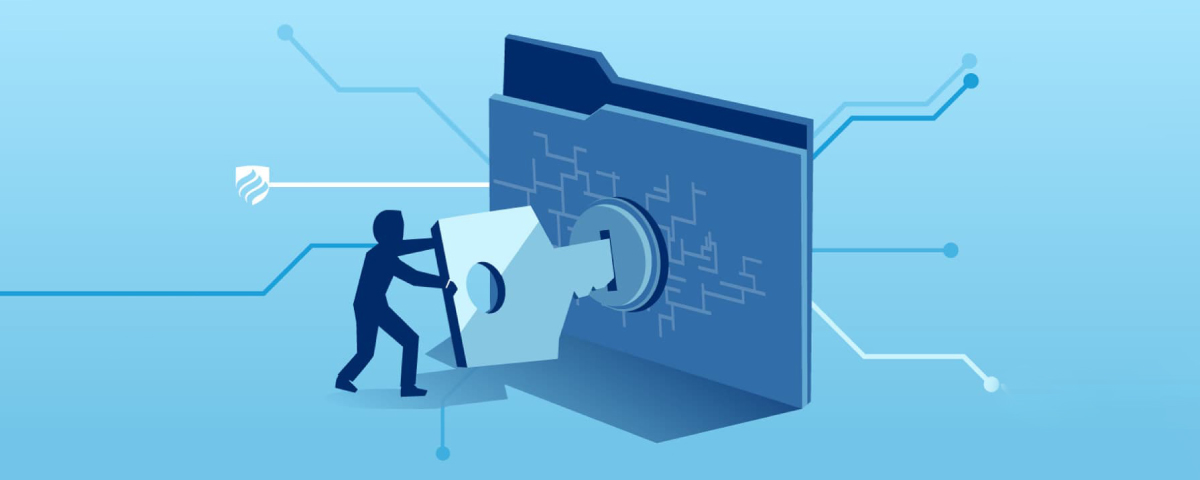 Make sure to ask your VoIP provider how they prevent security breaches and whether data is encrypted. This will ensure that your confidential data remains safe and is not misused by unauthorized personnel.  
The above factors would surely help you pick a good VoIP service provider in the first go itself. However, before finalizing your VoIP service provider, there are several prospective VoIP questions to ask to ensure successful implementation and positive results.
Questions to Ask your VoIP Service Provider
Here are some of the most important VoIP questions to ask your provider before selecting them for your business:
Question 1: How do they ensure seamless call quality?
We have all heard praise about the superior quality audio and video services that VoIP offers today. However, back in the early days of VoIP, the call quality lagged far behind the traditional phone systems. Even today, the call quality offered by VoIP phone system providers depends largely on a variety of factors like your internet speed, the voice codecs used by your provider, QoS configuration, and also the particular protocol system that your service uses.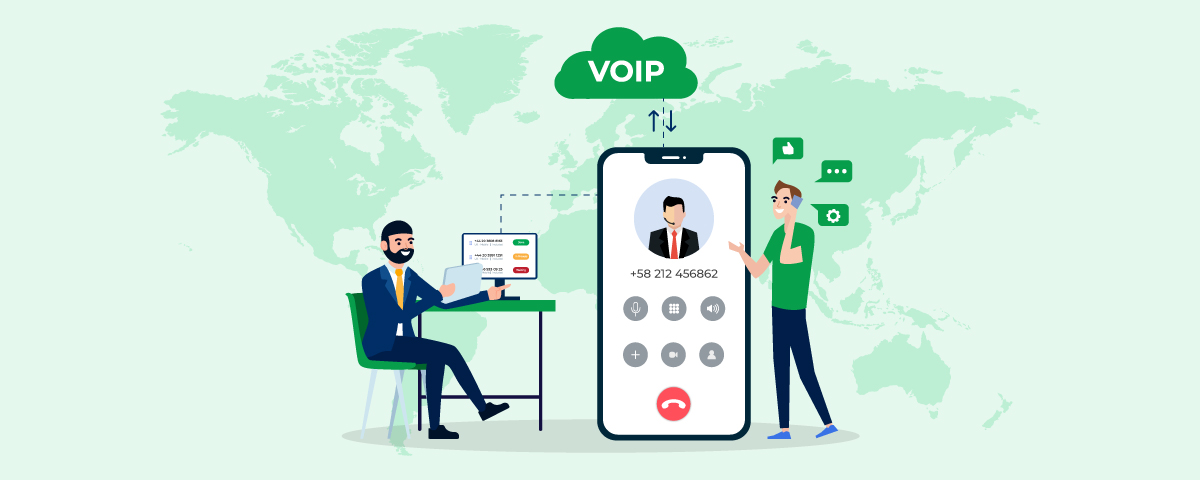 Different VoIP service providers target different areas and prioritize accordingly. For example, some go for lower data usage and speed, while others aim for the best possible call quality. Different vendors thus develop their codes differently, thereby resulting in largely differing call quality and bandwidth.
You need to make sure that your priority – speed vs quality – is in sync with that of your service provider. You also need to make sure that your vendor has a backup plan in case the quality plunges on a given date. Also, call quality doesn't simply refer to the clarity of the audio that you receive. It also covers any call drops, echoes, line disturbances, and missing words that one might encounter during a call.
You should thoroughly go through your provider's VoIP packages to maintain the call quality throughout his service and even do a few test runs if possible, just to be sure.
Question 2: How much is their VoIP phone system service actually going to cost you?
When it comes to parting with money from your wallet, the costs incurred by a VoIP phone system are not just limited to the discounted price flashed across your service providers' website. The real cost of VoIP packages is in fact quite different. What most VoIP phone system providers do not tell you is that you will also need to pay for a ton of other stuff that is required in order to properly utilize the VoIP service.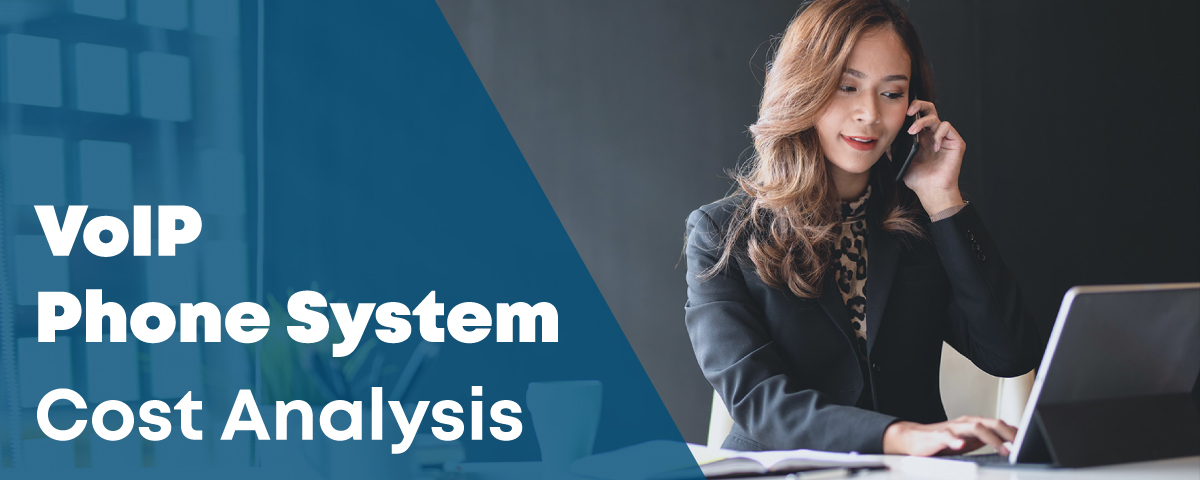 For example, you may need to upgrade your equipment to access some of the more advanced features or get a faster internet connection to support high-quality internet calling. 
In addition, you may eventually need to increase the number of lines depending upon your number of users. Think about when your company starts to grow and expand and more and more employees start coming in every day. You will have to upgrade and provide separate handsets to all of them. Looking up close, the price of VoIP packages may not be at par with what you were initially offered by VoIP phone system providers.
Ask your VoIP service provider about the flexibility of their service and how they plan to be in step with the growth of your business if you go with the VoIP service. Draw up a rough estimate and customize it according to the needs of your business to get an idea of the real cost involved.
Question 3: What provisions do they have for customer support and service?
Even though the VoIP phone systems are pretty easy to use and maintain, you may still require technical support from your VoIP service provider. Whether it is a billing issue or merely a matter of troubleshooting bugs, you should be able to get in touch with your provider without any hassle. 
Before settling with a VoIP service provider, ask them about all the different channels – email, social networking sites, phones – through which you can contact them in case of any problems. Business VoIP service providers that have multiple channels open to reach them are the safer option to go for in case your phone or the internet is not working someday.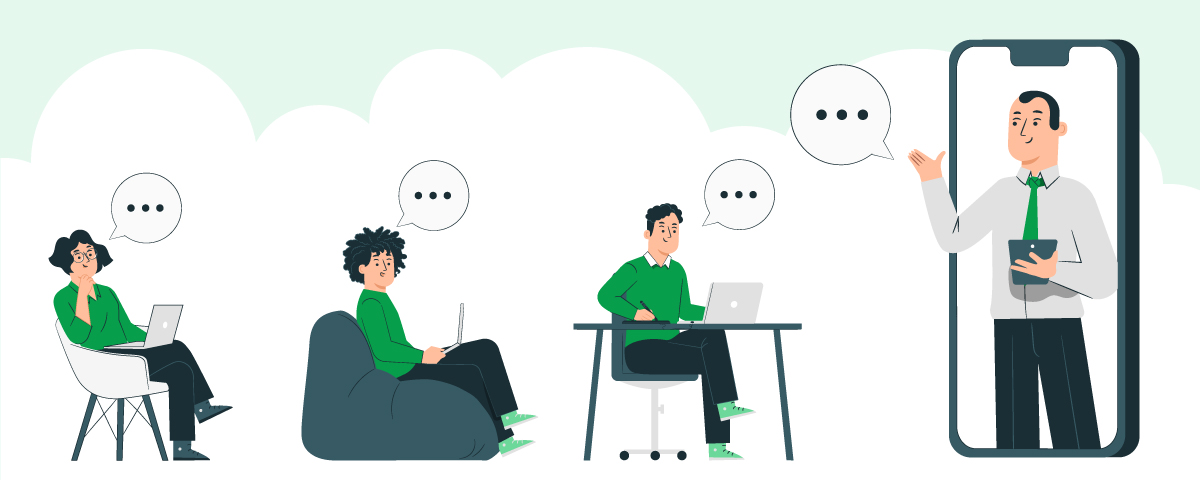 But just reaching them and laying out your problem is not enough. You also need to find out how fast your problem will be looked into and resolved. Be sure to collect other relevant data like how long do they take to respond to emails or send in a support team to fix your problem. After all, if dysfunctional phones are not immediately looked into, then your business is bound to suffer huge losses.
Question 4: What measures do the VoIP phone system providers take to provide security and maintain privacy?
By using a VoIP phone system, you are essentially uploading all your call details and contacts on the cloud. Making internet-based calls is definitely not the safest communication method out there. The internet has criminals lurking around every corner, waiting to hack into your system and access confidential information.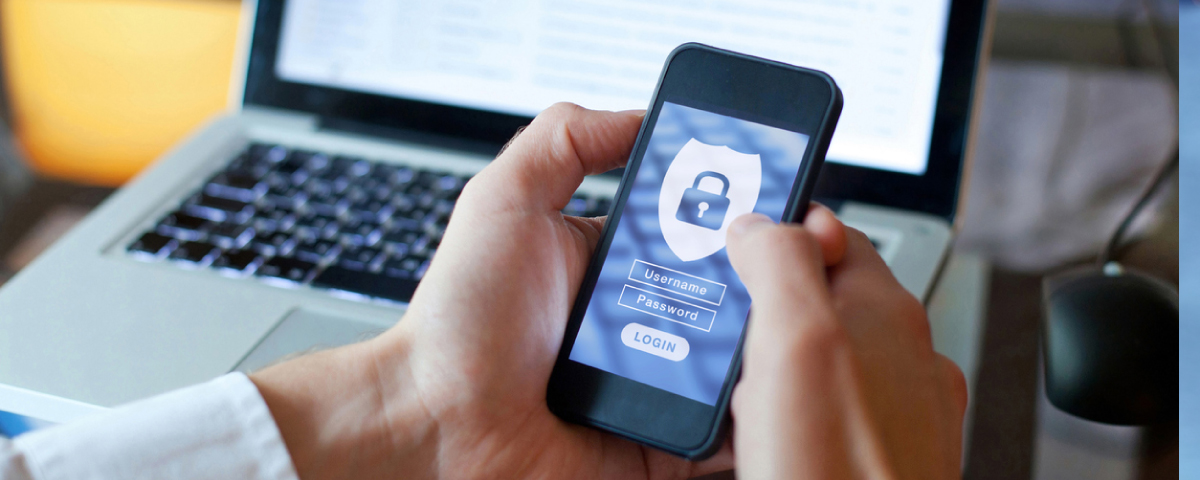 The worst can, however, be avoided with the right security measures. You must ensure that all business VoIP service providers that you are considering have top-notch security systems in order to keep your company data protected. 
Apart from your service provider, you will also need to be cautious while using your VoIP phone systems. Simple things like avoiding a public network to access your phone system can go a long way in terms of security!
Question 5: Which services are included in their VoIP package and which ones are add-ons?
It often happens that VoIP phone system providers give you a long list of features and facilities of their VoIP service. You buy a VoIP package thinking you will be receiving all of those exciting features. However, you later realize that most of the features mentioned are add-on features that you need to additionally pay for.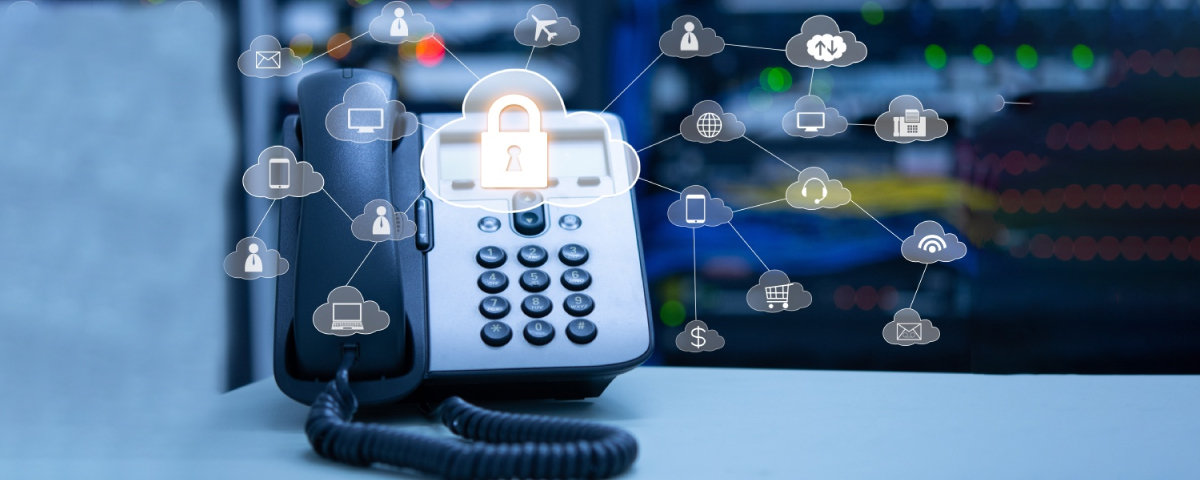 To avoid such misunderstandings, you should clearly ask your potential VoIP phone system providers which services are included in the VoIP package and which ones are not. This will also enable you to draw up a rough estimate of how much a VoIP phone system is going to cost you depending upon which features you would like to use.
Instead of blaming your VoIP service provider and feeling cheated later, it is better to get a clear vision right from the beginning!
Question 6: How many years of VoIP business experience do they have?
How VoIP phone system providers handle customer conflicts and technical issues all depends on how much experience they have had. As the VoIP industry is gaining popularity, new vendors and hosted service providers are popping up every other day. While we should all encourage new startups, one should not do it at the cost of one's business.
The longer a company has been in service, the more experience they will have in dealing with the VoIP system and the better service they will provide. From fixing bugs to resolving other technical issues, an experienced provider can deal with it all!
Other than this, you will also have a customer base that you can refer to. Depending on their reviews, you will be able to determine whether the respective VoIP service provider will be suitable for your business or not.
Question 7: Are their VoIP phone services spread globally?
Being globally spread means that the prospective business VoIP service providers have offices in cities across the globe. Their services are not restricted to your locality but are widespread across various countries.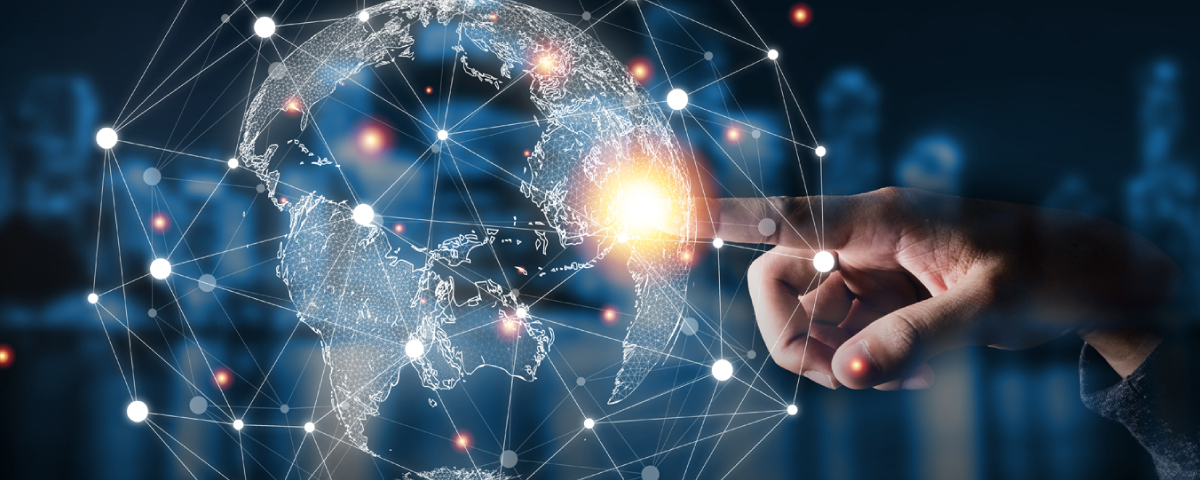 Having several data centers gives a lot of significant advantages to the clients. One being that in case there is any disruption or issue at one data center, then the others can pick up the burden without any hassle to the users. Another instance when this will prove to be a huge advantage is when and if you decide to take your business global. Choosing a VoIP service provider that offers global connectivity and service will enable you to expand globally without incurring significant call or communication costs.
Question 8: Which hardware and platform options does their service support?
One of the most important VoIP questions to ask the service provider that you are considering is what hardware and platform options are compatible with their service. VoIP as a service does not require any specific hardware for support but there are some hardware devices that are better suited than the rest. You need to make sure that the service provider you are considering offers your desired hardware and platform options.
To better understand the responses to this question, you must do your research and study the various hardware and platform options that are available for the VoIP service. You should then single out those that fulfill all your business needs.
Question 9: Do the VoIP phone system providers require any on-site devices for their service?
The whole concept behind the VoIP phone system is that you do not necessarily need any external on-site devices to use it. One of the primary features of the VoIP phone service is that you can access and use it from any device via cloud with a working internet connection. Thus, if any of the business VoIP service providers require on-site devices for their service, then it essentially defeats the entire purpose of choosing hosted VoIP providers.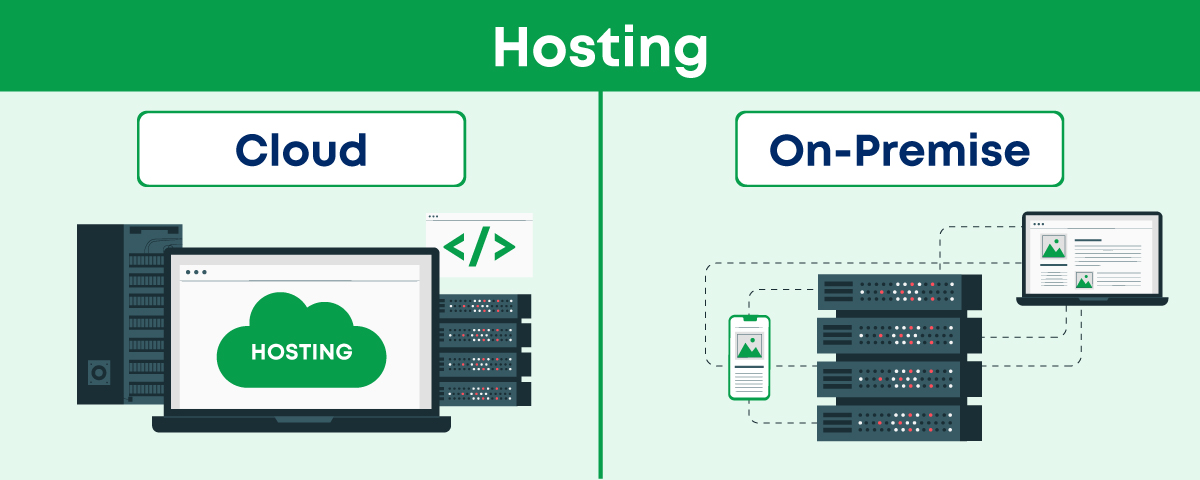 If you want to be sure of choosing the right fish from among a pond of VoIP phone system providers, then be sure to ask them these 9 questions before you get started! 
In this blog, we have discussed how first-time users can choose the best VoIP service provider for their business. But what if you have already made a choice? 
If you are already using a VoIP service, it is imperative to know if the tool you are using is the right fit for your firm's present and future needs. Considering that there are a lot of providers out there, these considerations would ensure that you can make a better choice the second time around.
7 Factors to Consider Before Continuing with your VoIP Provider
In evaluating whether your current VoIP service provider meets your business requirements or not, keep the following seven points in mind.
1. Does It Have All the Necessary Features?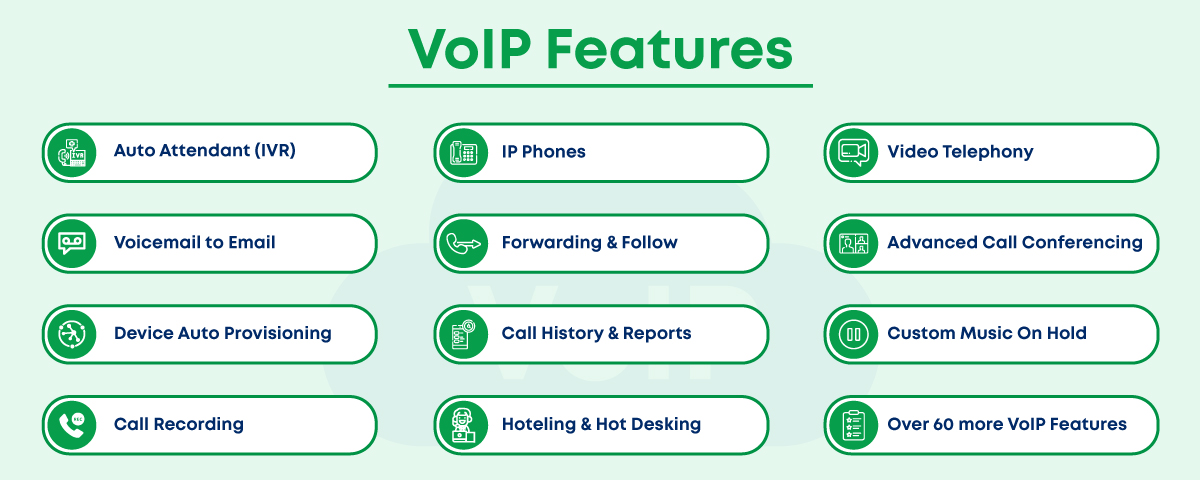 The quality and quantity that a VoIP provider offers are crucial.
Many business VoIP service providers offer corporate capabilities such as automatic call distribution, phone trees, and hold music. Other functionalities such as voicemail to email, call monitoring and recording, and API connectivity (to integrate your phone system with your existing software systems) — are also included. 
As you evaluate, identify the features you require, those you can do without, and how much you are prepared to spend for the features that will help your company grow.
If you find yourself stuck with an expensive provider with limited/unnecessary features, you might want to change it.
2. Is It Suiting Your Budget?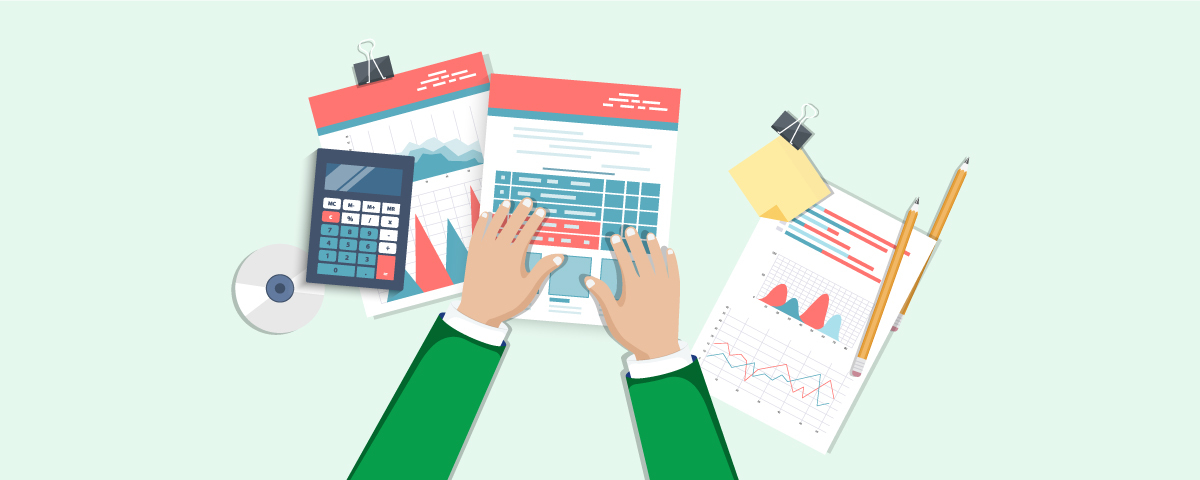 VoIP, in general, is an affordable telephonic system. However, it is best to ask yourself if your current provider suits your pocket or not. 
Different business VoIP service providers will have different prices and levels of customer care. Furthermore, despite lower monthly fees and equipment costs associated with VoIP, any investment should be weighed from a budgetary perspective. 
Ask yourself these simple questions: 
What are the monthly costs of the plans? What features does each of the VoIP packages include? Do you need to buy additional equipment for it? Are there any setup or activation fees? 
The answers to these questions will help you review your current VoIP provider. Keep in mind that you shouldn't be paying by the minute or extra for call forwarding. 
Choose the best VoIP service provider for your business and see it grow exponentially.
3. Does Your VoIP Host Online or Onsite?
Every business has its own hosting requirements — some might choose cloud-based online hosting, and others might want their VoIP equipment installed in-house.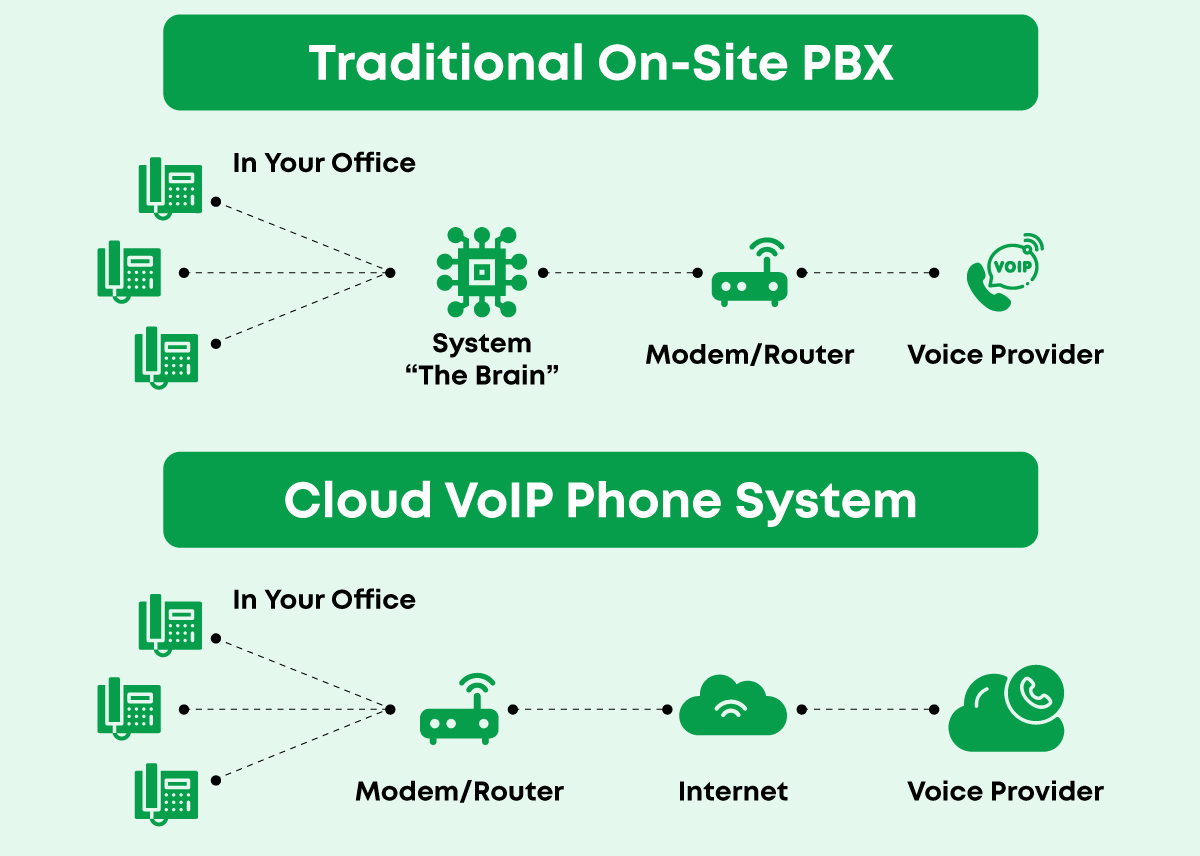 If you are a small enterprise with a time and budget crunch, it is advisable to choose a provider that hosts online. Cloud-based technology offers ease as the VoIP service provider maintains all of the technology and keeps everything functioning under this framework. 
In this facility, except for your phones, you don't need to buy or maintain any equipment. Your provider also handles the installation. 
An onsite VoIP, on the other hand, offers more control over the equipment and its service and quality (including the internet speed and dependability). However, in the case of hosted VoIP providers, you will need to purchase, install, and maintain all of the necessary equipment. You'll also need to allot physical space for storing the hardware.
4. What Is Your Provider's Bandwidth?
For a business to attract traffic, it is important to have a healthy bandwidth. This bandwidth influences whether or not you need to improve your internet service. 
Make sure to have a minimum download speed of 1 Mbps and upload speed of 0.2 Mbps for every single phone. Your VoIP telephony bandwidth must be at least this amount. 
VoIP completely depends on the internet, so ensure your connection is stable and fast. Moreover, if your current VoIP service provider does not work well despite a good connection, it will be unable to generate traffic due to the lack of healthy bandwidth. So, evaluate accordingly.
5. Does Your Provider Keep Up With New Requirements?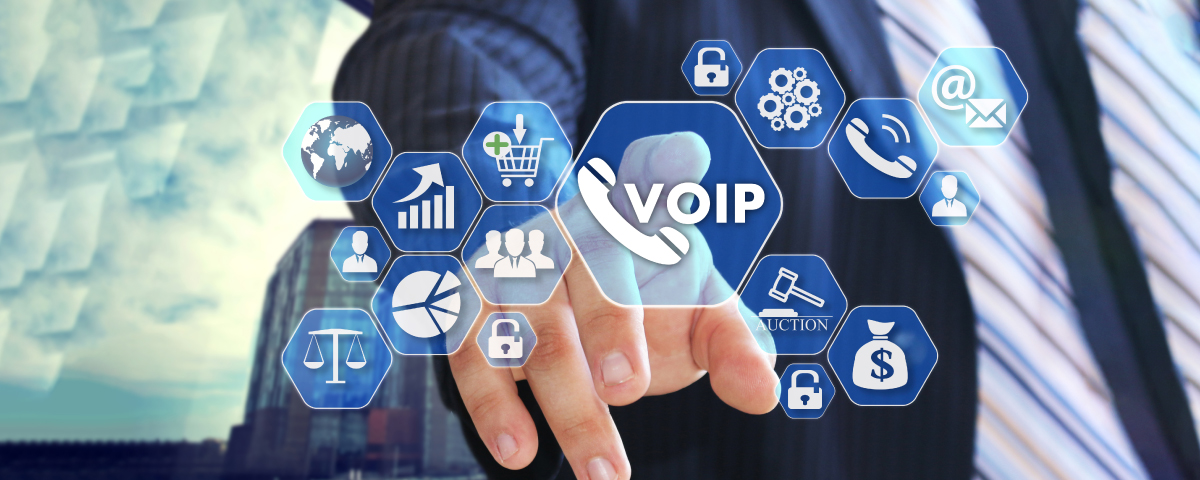 VoIP is a relatively new technology that will continue to evolve. As a result, your IP provider should ensure that everything is running well. 
So, if your VoIP provider contacts you frequently to see if you want any assistance, it's a positive indicator that they want to give you the finest service available.
Otherwise, don't anticipate much in the way of service enhancements. Rather, look over the best VoIP service provider and make a smart choice for your business.
6. How Reliable Is Your VoIP Service?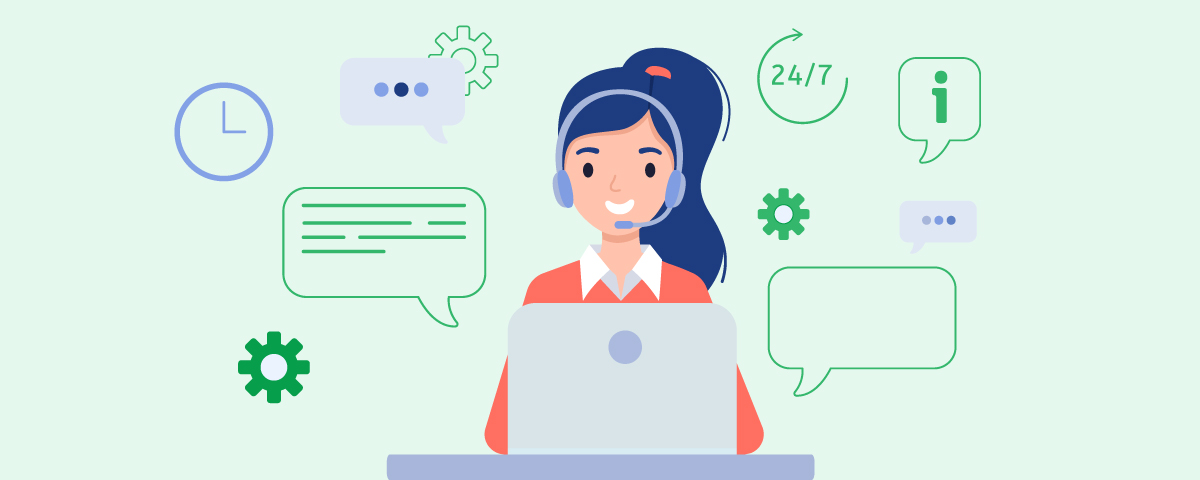 If your current VoIP service isn't reliable, change it. There are so many other factors for choosing a VoIP service provider and Reliability can be determined by factors such as redundancy, uptime, 24/7 customer support, and so on. 
Suppose you are facing regular server crashes or are unable to contact your VoIP service provider ( via live chat or text/email) for significant concerns. In that case, it may mean that they are not reliable. 
Moreover, before you switch providers, make sure to take a quick scan of the company's reviews and search for any unfavorable comments concerning technological issues. 
A look at their Facebook and Twitter pages can also give you a hint of how dependable they are.
7. Does It Ensure Maximum Security?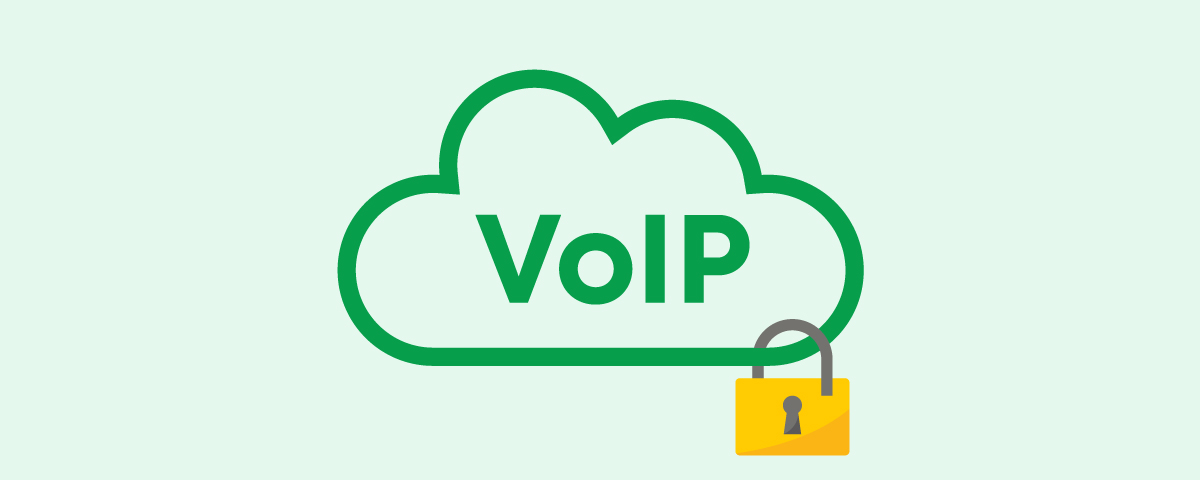 Security is paramount in determining a good VoIP service provider. Unfortunately, security breaches and privacy violations are becoming more prevalent, posing a significant challenge for businesses. 
In fact, IP telephony systems are susceptible to various threats, including malware and viruses, phishing, call tampering and hijacking, eavesdropping, DoS (Denial of Service) attacks, and audio spam. 
To avoid these attacks, make sure you have a VoIP provider that ensures their encryption protocols.
Closing Thoughts
There are enough reasons to change your VoIP provider if your current one doesn't offer you enough features, maximum security, a good bandwidth to generate traffic, doesn't fit your budget, or isn't reliable. 
Whether you prefer cloud-based hosting or onsite installation depends entirely on your business. Don't settle for one that doesn't suit your ambitions.