Date: April 6, 2023
Phone communications are an integral part of every business, and PBX (Private Branch Exchange) makes it easier for you to interact with your customers over the call. Plus, it helps overcome the limitations of the traditional business phone system. 
Virtual PBX phone system offers advanced features and enables you to expand to new locations easily. Plus, they don't typically require much maintenance after the initial investment. 
However, no system is 100% foolproof, and issues do occur sometimes. And when that happens, you'll need to troubleshoot them to ensure uninterrupted communications. 
If you've experienced issues with your PBX phone system, this guide is for you. We will discuss the common hosted PBX issues, the reason behind them, and how to solve them (without any technical assistance). Let's get started!
Different Types of PBX Phone Systems
As of now, there are three types of PBX phone systems for businesses. It includes:
1- Traditional PBX Phone System
Legacy PBX phone systems connect externally to the PSTN (Public Switched Telephone Network) with wiring. It also uses wires to extend the calls within the office. As a result, it is quite limited in terms of features, flexibility, and scalability. Traditional PBX phone systems are extremely expensive as compared to IP PBX phone systems to set up.
2- On-Premises PBX Phone System
Also known as IP PBX, on-premises PBX phone systems offer more features and flexibility than legacy PBX systems. Besides, when you get a PBX phone system, you can use the equipment you already own (i.e., telephone). Also, it uses the internet to route calls. 
3- Hosted PBX Phone System
Also known as VoIP (Voice over Internet Protocol), hosted PBX runs through the internet. It doesn't require you to purchase any equipment or hardware to manage phone communications. 
Of all the PBX phone systems, hosted PBX is the best option as it allows you to get started right away and doesn't require any special equipment.
Common Issues in PBX Systems
Since PBX phone systems run through the internet, some issues are unavoidable (though they don't happen very often). That said, let's look at the common problems in hosted small business phone systems. 
1- Jitter
Call quality issues related to jitter can result in disarranged sound. Since the phone calls happen over the internet, your system sends voice signals as data packets to the recipient's phone, which then converts the packets into voice again. When there's a delay in transmitting these data packets, the voice sounds disarranged.
You can fix this issue with a jitter buffer. A jitter buffer stores data packets in the proper sequence and transmits them accordingly, ensuring clear audio with minimum delay. 
2- Unwanted Busy Signals
You would not want your customers to hear a busy tone every time they call your company. However, many times PBX phone systems show busy signals deterring away customers and hurting their experience. 
In most cases, the problem is linked with the system's wiring. Make sure the devices are appropriately connected to a power supply. Consider restarting your telephone by unplugging the power cord for at least one minute. 
3- Bandwidth Issues
 Even though the cost of a PBX phone system isn't much, you need to invest in a high-quality internet connection. If not, you'll likely experience low bandwidth across all your VoIP lines. 
Low bandwidth means less information will travel through the internet, negatively affecting your call quality. Most internet providers offer bandwidth that works well for regular internet activities but not for calling using a PBX system. 
Contact your internet provider and ensure you have at least 100Kbps of bandwidth per phone (but the more, the better). 
4- Incorrect Call Placement
Are calls not connecting to the right department or employee? Well, this is the easiest to fix. All you have to do is reconfigure your IVR (Interactive Voice Response) system. Visit your PBX system's admin panel and reset the rules. Then, create new rules for redirecting the calls, and you're good to go. 
5- Latency
Do you ever hear your own voice when talking to someone? That's latency. It refers to the delay between when you say something and the other person hears it.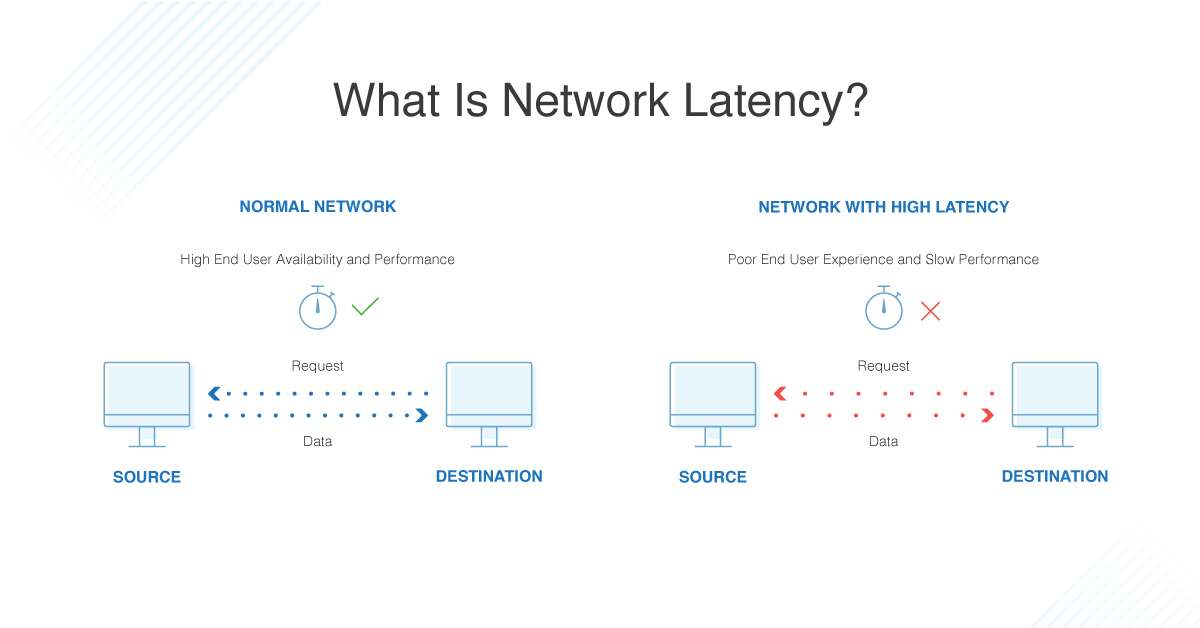 (source:dnsstuff.com)
In VoIP calls, there are three major types of latency:
Propagation delay

Handling delay

Queueing delay
Here's how you can solve these latency issues:
Implement policy-based network management

Leverage multi-protocol label switching (MPLS)

Ensure bandwidth reservation
6- Outdated Router
Last but not least, a bad or inadequate router can affect your call quality even if you have sufficient bandwidth. 
If you face issues even after increasing bandwidth and decreasing latency, your router is probably at fault. Specialized VoIP routers can help solve these problems and ensure the best possible call quality. 
Also, ensure your router is configured for packet prioritization. If not, it will affect your call quality. For example, if any of your employees are watching a webinar or downloading a large file, your call quality will suffer. 
Steps to Troubleshoot PBX Phone System Issues


(source:therealpbx.com)
Now that you know the common issues, follow these steps to solve almost all these problems without technical assistance. 
Step #1- Ensure Your Devices are Connected Properly
As mentioned above, in most cases, the issue is with the connection. Check if all your hardware (phones, routers, power cords, and adapters) is plugged in perfectly. Also, ensure you don't have any loose connection, or it will affect your operations mid-way. 
Step #2- Reset Your PBX Hardware
Resetting your PBX hardware will solve any fundamental issue that may have been affecting the call quality or connection problems. You can reset your PBX hardware by unplugging them for at least 15 seconds. 
Once you plug everything back in, wait for the light to turn on. If any of your devices doesn't turn back on, inform your provider and get it repaired or replaced. 
Step #3- Test Your Bandwidth
A bandwidth test will help determine if your network is compatible with VoIP. Inadequate bandwidth will affect the call quality and limit the number of VoIP connections you can have. 
Remember, you need at least 100Kbps of bandwidth for each phone. Also, if your ping is higher than 15-20ms, it can increase latency, resulting in packet loss. 
If you have issues with bandwidth or ping, contact your internet service provider. 
Step #4 – Prioritize VoIP Traffic
As mentioned above, if your router doesn't prioritize VoIP traffic, all your resources (other tools that use the internet) will fight for resources. Therefore, set your network configuration to prioritize VoIP traffic. If your current router doesn't allow you to do that, it's time to upgrade it. 
Step #5: Check Your Configurations
If any of the above solutions don't work, log into your PBX system to check if there's an issue with the configuration. You can even consider resetting your PBX system from the admin panel to solve any problems. 
Wrapping Up
PBX systems give you the flexibility to grow and scale your business communications easily. It even offers advanced features to help you better serve your customers. When you invest in a hosted small business phone system, you eliminate all the hardware issues. 
However, if you face any issues with your PBX phone system, follow the steps mentioned above to resolve them. 
Did we miss any PBX phone system issues? Let us know in the comments, and we will provide a solution!
WORDS THAT MAKE SENSE!
Read The Most Well Researched & Insightful Articles From CallHippo Team