Date: September 11, 2023
Time and technology have significantly changed the consumer telephony landscape, especially with the latest innovation being the VoIP (Voice Over Internet Protocol) business phone system.
Now, business communication has become easy and cost-effective. The "IP" in VoIP marks the beginning of a new era of business communication, with the internet being the underlying transport technology and not cables.
Telephony technology like PABX systems generally uses Voice Over Internet Protocol to offer businesses enhanced global communication experiences.
What is PABX System?
PABX stands for Private Automatic Branch Exchange System. It is a business telephony system used for internal and external communication at a business. This is done through channels like analog, ISDN, or VoIP.
PABX allows businesses multiple extensions with a single extension number. This mitigates the need to use multiple landlines linked to the public network, which is a costlier alternative.
A Private Automated Branch Exchange system can be connected to several devices in an organization. And each of these devices have a designated extension number.
PABX phone systems are available as virtual or hosted solutions and as on-premise solutions to be run on your hardware. They are generally owned and administered by the hosting company.
They are the preferred choice of telephony for many call centers, SMBs, startups, and large enterprises.
PABX vs PBX: What are the differences?
Many people need clarification about the PABX system's meaning. This is because PABX is a relatively new term and PBX and PABX are somewhat synonymous. They both are telephone switching systems. 
However, they are not entirely the same. In simple words, PABX is an improved version of traditional PBX.
In traditional PBX systems, switchboard operators in telephone exchanges are used to route calls. These operators manually plug wires to connect a call to the right receiving line – establishing a connection between two people using Plain Old Telephone Service, also known as POTS. This manually run business' point system is called a Private Manual Branch Exchange (PMBX).
Now, a PABX does away with the manual part and uses computers instead to automate the switching process – this is the key difference.
Today, traditional PBX as a term is used to refer to both automated and manual switching systems. You can connect it to your on-premise devices using SIP (Session Initiation Protocol) Trunking or even host on-cloud. 
How does a PABX system work?
PABX helps optimize how a business communicates internally, with external stakeholders, and with customers. 
A PABX works as a personal, internal phone network that houses modems, adapters, routers, telephone handsets, and even fax machines. 

This mitigates the need to access any external public network when making calls inside the organization. 
The caller dials a relevant extension number, taking them to a particular receiving line.

An Interactive Voice Response (IVR) system now plays pre-recorded options and prompts the caller to either speak or press a button to respond. It will analyze the response and automatically route it to the relevant department. 
The outgoing calls will, however, need to connect to the public network through trunk lines. These trunk lines are shared by staff members across extensions and handsets. This might cause quality issues during high-frequency call times. 
To tackle this, business phone systems are now rapidly moving toward the cloud. This internet-based infrastructure mitigates the need for heavy copper wiring and junction connections apart from offering a seamless calling experience.
Moreover, cloud systems auto-update and manage networks directly from a remote computer terminal or a smartphone. This helps the extension lines to operate optimally.
Cloud-based PBAX also connects to a shared team list rather than one handset. So, in case of an agent's unavailability, the next available agent can fill in.
Additionally, businesses can make and receive calls globally at a cost-effective rate. VoIP calls help companies cater to international audiences, effectively collaborate with offshore stakeholders and manage remote teams.
Essential Features of a PABX System
Before you invest in a PABX system, you need to ensure that the system has these main features.

Auto Attendant: Aka digital receptionist connects callers to the desired extension number automatically.
Automatic Ring Back: Enables agents to pre-dial an active phone line and get a call back whenever the line goes free.
Call Parking: Allows staff to hold an outgoing call in a specific telephone unit and then continue the conversation on a different device.
Call Barging: Enables a supervisor to monitor and enter the conference bridge silently.
Call Pick-up: Allows any staff to pick up the call and answer on behalf of a different recipient.
Call Recording: Recording feature for documentation, legal, monitoring, training, or other purposes.
Call Waiting: Enables admin to handle multiple ongoing calls at once.
Do Not Disturb (DND): To block unnecessary calls at any specific time point.
Gamification: Give your sales reps the much-needed recognition and rewards to motivate them to do more.
IVR (Interactive Voice Response): A smarter auto attendant where callers can self-serve for common queries.
Post-Call Surveys: To measure client satisfaction and optimize your agents' performance.
Ring Groups: Group multiple extension numbers into one. It enables multiple phones to ring simultaneously or in a sequence.
Shared inbox: To increase visibility into all customer-agent communication.
Smart Switch: Get different telephony service providers to mitigate all your call connectivity issues.
Speed Dialing: Using shortcuts for extension numbers to easily remember the contact details of departments or staff members.
Voicemail: So you never miss out on a question or a complaint
Pros and Cons of PBX and PABX
Private Branch Exchange Systems (PBX) and Private Automatic Branch Exchange Systems (PABX) are two commonly interchanged terms. Rightly so because the only difference between the two is automated switching.
Let's understand the main pros and cons of PBX and PABX:
Private Branch Exchange (PBX)
The PBX system is the "legacy" system that was found in all workspaces after 1950, making POTS altogether oblivious. PBX fundamentally works on a landline network and uses manual switchboard operators to connect calls in an organization – internally and externally.

Pros
Houses more features than the plain old telephone system

Mitigated the need for installing multiple phone lines.
Cons
Efficiency decreases in manual operations.

Long holds.

No special features.

Reliant on the landline telephone network.
Private Automatic Branch Exchange (PABX)
As technology progressed, business communications developed. First-generation PABX phones allowed users to connect by merely pressing extension codes on their phones.

After the advent of the internet, VoIP PABX systems became the first choice of all. They offered revolutionary features and benefits.
Pros
No need to install complex copper wiring.

Enjoy almost instant connections.

One PABX system suffices for all branches of a business, even globally.

Softphones can be installed on personal computers and mobile devices.

Extra efficiency-improving features.

Automatic upgrades.

Low-cost hardware.
Cons
Requires constant internet connection stability
How to choose the right PABX System for your small business?
If you are a small business and are interested in choosing the right PABX system for you, here are the things you should consider beforehand: 
Which type of PABX system are you going to choose?
There are many types of PABX systems you can choose from depending on your particular business needs:
1. Traditional PABX phone system
Landline-based and depends on a physical hardware box. 

A Low-grade PBX system which is sufficient for small businesses only if they operate from one location.

The hardware of this PBX requires more space and regular maintenance.

Considering the hardware costs, they are

extremely expensive

. 
2. Digital PABX
Can deploy both a traditional analog PABX system and IP phones.

Better sound quality than traditional PABX.
3. On-site IP PABX 
Uses ethernet cables to connect the telephones offering a hassle-free experience if you move your office.

Equipped with advanced functionalities like call stability, voicemail to email, video calling, mobile integration, call accounting, disaster recovery, and others.

Unsuitable for startups and SMBs due to high installation and hardware charges. 
4. Cloud-based/Hosted PABX
Supports both inbound and outbound calls.

Offers virtual international phone numbers, the best option if your business is global.

No hardware purchase or set up fee. Only a low monthly fee makes it an extremely viable option for all businesses.
5. Virtual PABX
A lighter version of the cloud-based PABX phone systems.

Would not have some non-essential features.

The most cost-effective option for small- and- mid-sized businesses, even if they are global.
Are you getting a unified communications framework?
Employees now need a flexible and agile work environment. It is only wise to deploy cross-channel telephone systems that employees can access from anywhere. All they need is a high-speed internet connection. 
Reporting capability and analytical tools are also important features of an SMB's phone service. Managers can key metrics such as average call duration, call wait time, and agent performance. This promotes visibility and facilitates better strategic decisions.
Do you need third-party integrations?
If you do, then you will likely need integrations between those tools and your phone system.
Look for a PABX system that offers easy multiple third-party integrations with tools like Microsoft 365, Google Workspace, Salesforce, Zendesk, Intercom, and more.
Third-party integrations allow you to automatically sync data from your communication tool to other systems. This increases productivity reduces human error and ensures compliance.
For instance, post a customer interaction, customers' details, their queries, and who supported them will be automatically stored in the CRM. These insights can be later on used to offer tailored experiences.
Is it scalable?
It is known how important scalability is for growing businesses. You might have to scale your operations or workforce up or down, and your technology must support that. IP PABX offers significantly more scalability than cloud PABX systems because physical systems require adding more hardware as businesses grow. 
What's the quality of customer support?
While discussing features and technology, it is common to miss out on considering the quality of customer support. Regardless of the PABX system you choose, you will need support. So, ensure that your service provider is easily approachable and that they have good customer success measures in place.
Speak to your staff
It is vital to speak with staff to understand their needs and expectations from the new phone system – layout the features and benefits to them.
Suppose you may require them to use their phones to stay online on the go. Ensure you have their buy-in. 
Changing the phone system is a simple yet disruptive long-term change. Having everyone on the same page is essential for success. 
Conclusion
We hope you will now understand the basics of a PABX system, its types, how it differs from a PBX system and how you can leverage it to boost efficiency at the workplace and in general. To book a demo for a VoIP PABX system, click here. 
FAQs
1. Should You Setup Your Own PABX System or Opt for a Hosted One? 
An on-cloud or hosted PABX system is today's most sought-after business phone system. Since hosted PABX systems are on the cloud, they use ethernet and need no complicated wiring. You also don't need to invest in hardware, as these systems can easily connect with yours.
2. What are the advantages of automating your PBX?
Automating your PBX business phone systems can help you save resources. For example, it can allow you to employ your staff in more complex tasks rather than working on a switchboard. In addition, you can mitigate problems that follow human error. You also save time as PABX systems have no long call wait times, and it connects to the receiving line instantly.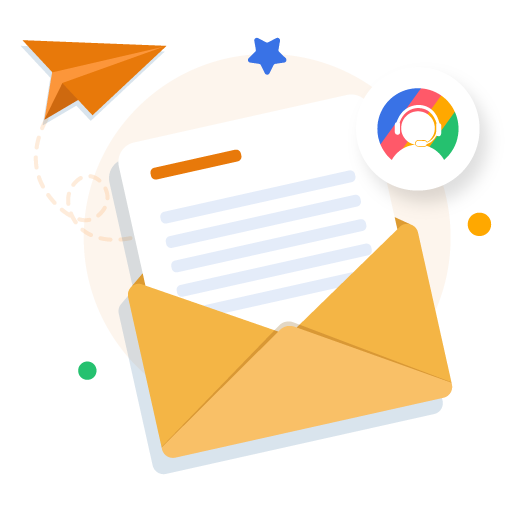 Let's Stay in Touch
Subscribe to our newsletter & never miss our latest news and promotions.

+21K people have already subscribed