Date: September 15, 2023
The rise in remote work encouraged companies to look for new communication methods, especially over the phone. Businesses needed a tool to meet their complex requirements without burning holes in their pockets. That's where a hosted PBX system came under the spotlight.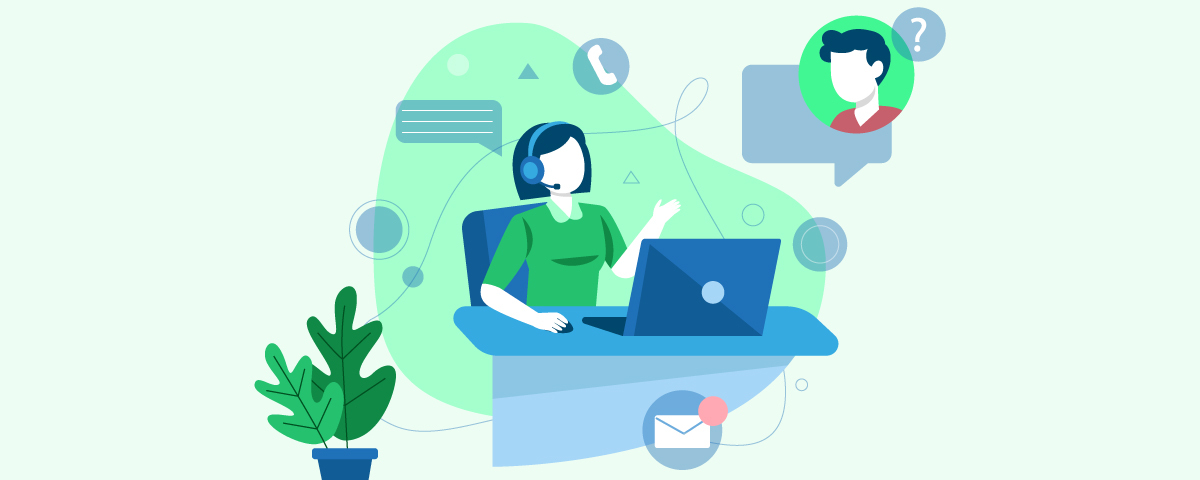 Hosted PBX solutions are designed to use the Internet for calling instead of the traditional analog telephone network. As well as offering greater convenience for users, IP-PBX systems are more cost-effective than traditional PBXs because they have fewer components and can be more easily upgraded.
But what exactly is a cloud PBX system, how does it work, why your organization needs it, what are the top 13 hosted PBX providers for businesses in 2023, and why is it the perfect time to invest in a hosted phone system? Let's find out.

Expert Advice
"For seamless business communication, choosing the best hosted PBX service is essential. When selecting a provider, consider reliability, scalability, and customer support. To make an informed choice that aligns with your business goals and budget, conduct in-depth research, read user reviews, and evaluate your unique demands."
What Is A Hosted PBX System?
A hosted PBX is a cloud-based or Voice over Internet Protocol (VoIP) system that provides businesses with reliable and secure phone service at affordable prices. Unlike traditional PBX, cloud PBX operates over the Internet, ensuring continuous connectivity and flexibility. Other functional benefits of pbx as a service include improved analytics, mobility, and cost-effective operations.

( Source: gradwell )
Why Your Organization Needs A PBX Phone System?
A PBX service provider can make sure that your organization has the best communication network for its corporate needs. It is an ideal phone system service for retail organizations and even e-commerce businesses. Hosted PBX solutions contain several novel features, and can quickly expand to meet any business growth or diversification.
Business phone systems facilitate organizations to operate multiple lines so that customers can get in touch at any time of the day. This phone system service for retail organizations is particularly beneficial as it enables clients to remain connected to the brand and enhances the quality of customer support. Features such as call forwarding, auto-attendant, recording, planner, and three-way conferencing help employees boost operational efficiency. 
Virtual phone systems ensure the availability of real-time data that can be analyzed through advanced call analytics. This ensures that managers can make better strategic decisions that facilitate long-term goal achievement. Though ip pbx cloud phone systems used to be expensive at the time the technology was introduced, they are now very affordable. Most service such hosted phone system providers even customize pricing packages so that they can fit into organizational budgets. Extra additional modules can be purchased at a later time at minimal costs. Here are some compelling reasons to get a cloud PBX solution right now:
Best business phone system services

ensure complete customer engagement by providing that no calls are missed. Customers do not need to wait for long hours to receive service as all their problems or issues can be tackled by support representatives instantly.

Virtual phone numbers lead to personalization and hence build a strong bond with clients. Personalized greeting messages and music can be played for customers while they hold to get connected to the required department. 

VoIP phone system enhances accessibility as employees can make or receive calls round the clock. They do not have to remain glued to the office location. Virtual phone solution for business makes it possible to conduct business communication, even on the move. 

PBX phone systems have no complicated requirements. They are highly user-friendly and can be easily used with any formal training sessions. High-powered call analytics ensure that managers have tons of real-time information that can increase efficiency and output.

Virtual phone solutions can build up profitability and business revenues. The calling plans are very cost-effective and can lead to massive savings. This is particularly useful for companies that undergo massive call traffic and need to make a large number of calls daily.

PBX phone tools are low on maintenance and are hassle-free mediums of communication. They are scalable and can be customized to meet exact business model requirements.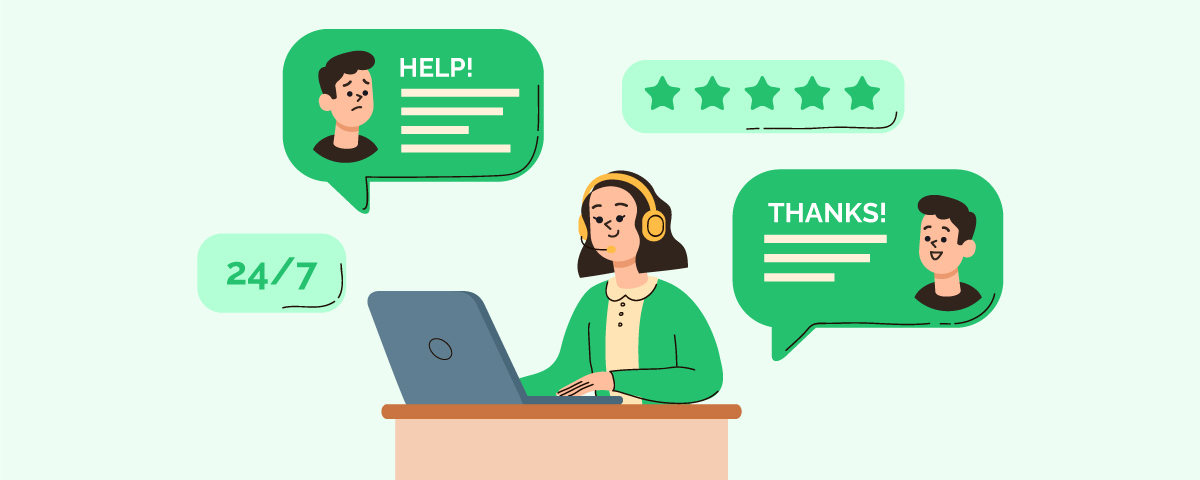 Maybe cost is not the first thing on your mind, but still, we urge you to give it a more profound thought. Every business needs profits to survive and thrive. That is only possible in 2 ways – by making for sales and by being cost-effective. So let's discuss the cost-effective aspect.
82% of businesses report cost savings when they moved to the cloud.
The main thing it all boils down to is that you don't need to invest in any devices and hence calculate the resources you'll save from the maintenance. The second is that the entire solution is cloud-based, there are no external storage or connectivity devices required, and you no longer need to own/rent a space to manage all of it.
Above all, the best part is that compared to traditional billing plans, the plans offered by virtual ip PBX providers are incredibly budget-friendly and can be customized as per your business requirements. Simply put, you only end up paying for the services you avail of.
Before you head off, we want you to know that change is difficult for everyone in the organization. Implementing something new will always face some resistance, but don't step back. While setting up a new system, things may slow down for some time but we urge you to take a look at the bigger picture.
Here are a few things you can do to make the transition easier for everyone:
Research and Analysis: No, we aren't talking about the research related to the solutions. The first step is to understand your business requirements. Learn the drawback(s) of your current processes, and pin down where you can optimize them. 
Discuss your plans with your employees. After all, they will be the ones to spend the most amount of time with the system. And once you have got all of this right, you can move on to the next step, and look for the right solutions for your business. As we said, we are here to make your work easier – so go on and check out our comprehensive list of the best PBX system.
You May Also Read : 5 Difference Types of PBX Phone Systems
Educate your employees: Let your employees know why you are bringing on a new solution and setting up a new process. How do you expect it to help the company? What is their role in the entire process?
Set up training sessions: Every new solution has a different process. Give your employees the time to learn and adjust to it. Also, the added benefit of a PBX is that most of the service providers have a detailed knowledge base that enables you to solve PBX phone system issues without technical assistance. The best way to ease into the process is to set up training sessions and encourage your employees to ask questions.
As one might expect, there are many cloud PBX service providers in the market, having a few pros and cons of the hosted phone system. Unfortunately, this means that selecting the one with the best features, plans, and customer service becomes challenging.
For this reason, we have compiled a list of the "Best cloud PBX Providers For Businesses in 2023" to help you learn more about each provider, their hosted PBX system, its features, and the service, among other things. So, without further ado, let's take a closer look at each cloud hosted PBX service.
Top 14 Cloud Hosted PBX Providers in 2023
Brand Name
Rating
Key Features
Pricing
Nextiva
Auto attendant
Hold music
Mobile app and desktop app
Video conferencing
Audio-only conferencing
Advanced IVR systems
Caller ID
Essentials: $18.95
Professional: $22.95
Enterprise: $32.95
Zoom
Unlimited outbound calling
HD call quality
Voicemail transcription
ACD with call queueing
METERED - $120.00
UNLIMITED - $180.00
PRO GLOBAL SELECT - $240.00
RingCentral
Business phone or toll-free numbers
Unlimited calling within the US and Canada
Business SMS
IVR
Core: $20
Advanced: $25
Ultra: $35
CallHippo
Call forwarding
Call recording
Voicemail
Text messaging
Basic: $0
Bronze: $16 /month
Silver: $24 /month
Platinum: $40 /month
Dialpad
Text, audio, and video calling
Speech analytics
Caller ID
Mobile app and desktop app
IVR systems
Standard: $15
Pro: $25
Enterprise: Contact sales
Vonage
AI virtual assistant
High-definition call quality
Unlimited calling and text messaging on all plans
Free video conferencing
Mobile: $14.99
Premium: $24.99
Advanced: $34.99
8×8
Unlimited calling in the US and Canada
Auto attendant
Music on hold
Voicemail
Team messaging
Hot desking
Call queues
X2: $24
X4: $44
Verizon
Call Park/Retrieve
Auto Attendant
Shared call appearance
$35 for 1-10 VoIP line
$30 for 11-20 VoIP line
$25 for 20+ VoIP line
GoTo Connect
Team chat
Unlimited call queues
Reporting & analytics
Audio conferencing
Basic – $27.00
Standard – $32.00
Premium – $43.00
Five9
Appointment Management
AI-based, automated call routing
Call Conferencing
Automatic Call Distribution
Intelligent virtual agent
Workforce optimization
Core: $149
Premium: $169
Optimum: $199
Ultimate: $229
Nextiva is a popular hosted PBX provider that allows you to manage customer communications, including calls, messaging, and emails from one place. It also helps streamline team collaboration, share files, and record meetings. You can integrate Nextiva with your CRM and other tools using APIs.

Nextiva Features:
Unlimited voice calling

Calendar and meeting scheduling

Create notes on calls and contacts

Multi-level auto attendant

Voicemail to SMS notifications

Integrations with Salesforce, HubSpot, and more
Nextiva Pros and Cons

Unifies client and team communications

Highly customizable auto-attendant

Advanced call management

Knowledgeable and proactive customer support

Mobile apps need some improvements

Limited integration options

Expensive than other providers

No voicemail transcription
Free Trial: 
Free Trial: 7 days
Zoom Phone helps businesses streamline communications via phone calls, video conferencing, and chat. You can move from phone call to video meetings without requiring participants to dial a separate extension. This hosted PBX provider also offers local phone numbers and domestic calling in 40+ different countries. 

Zoom Phone Features:
Unlimited internal calling

Metered outbound calling

Number portability

Voicemail with transcription

Unlimited auto attendants

Automatic call distribution

Holiday and business hours routing

Call recording
Zoom Pros and Cons

Easy to use, intuitive interface

Extensive features in every plan

24/7 global customer support

Robust security (256-bit encryption, SSO, etc.)

Reporting capabilities need improvement

Limited integration options

Lacks advanced search capabilities

Scaling is not as cost-effective
Free Trial:
Free Trial: Not available
RingCentral has taken the #1 spot as the best PBX provider on this list for all the right reasons. First, it is an easy-to-use global cloud communications and collaboration tool that works across Microsoft Office sites and mobile devices. Moreover, it is simple to set up, deploy, and use, and it can be managed from anywhere. Besides, the software boosts your productivity by bringing all of your distant employees together. Not to mention, RingCentral's strong security blanket and redundant data center provide user safety and high availability.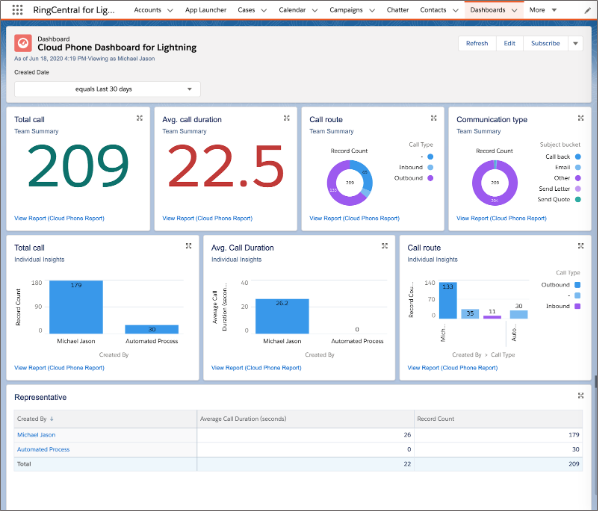 RingCentral Features:
Open API platform that enables easy integrations

Powerful & real-time analytics

Seven layers of security

Redundant data centers

A dedicated technical account manager

A dedicated customer success manager

Seamless operations across office sites and mobile devices
Ringcentral Pros and Cons

Designed for large and medium businesses.

Modern, easy-to-use interface

The basic plan is limited to 20 users and 100 toll-free minutes

Video conferencing capabilities, popular app integrations, or 24/7 technical support is not available with basic plan.
Free Trial:
Free Trial: 30 days
CallHippo's virtual PBX system helps you in building a legacy. The comprehensive features empower you to navigate your business from any part of the world. Also, CallHippo offers the opportunity to choose from a wide range of numbers, handle business-related calls with ease, stay available for your customers after work hours, add unlimited users to your virtual phone number, get access to advanced analytics, and automatic call distribution.
You can get virtual numbers for more than 50+ counties with CallHippo, including Norway virtual number, virtual phone number Finland, UK phone number etc.

CallHippo Features:
On-hold music to keep your callers engaged

Voice mails and a way to play them directly from your email

Call conference

Call barging
CallHippo Pros and Cons

Offers local numbers in over 50+ countries

Account set up only takes three minutes

No free text messaging
Free Trial:
10 days
You May Also Read : A Complete Guide for PBX System
DialerHQ provides cutting-edge communication solutions for companies of all sizes. It ensures seamless and effective audio communication, improving productivity and client engagement with its rich feature set and solid infrastructure. Their cloud-based platform does away with on-premises hardware, allowing companies to scale and concentrate on their core business functions.

DialerHQ Features
Auto attendant

Call recording

Voicemail transcription

Call analytics

Mobile integration

Call forwarding

Interactive Voice Response (IVR)
DialerHQ Pros and Cons

Highly scalable solution

Eliminates the need for expensive onsite software

Improved flexibility and reliability

Easy maintenance and setup

Highly dependent on internet connection

Limited control of system configuration

Potential security issues
Free Trial 
Free Trial: 10 days
Dialpad is one of the popular cloud PBX providers, offering voice intelligence features in all its plans. It has multiple standalone products, including business phone system, a contact center, sales dialer, and video conferencing. This hosted PBX solution also has in-built artificial intelligence with features like speech recognition and natural language processing to help businesses better understand the callers.

Dialpad Features:
Custom IVR

Agent coaching

Toll-free numbers

Advanced call forwarding

Auto attendant

Call recording

Conference calls

On-hold music

Unlimited extensions
Dialpad Pros and Cons

Easy-to-use, intuitive interface

Advanced artificial intelligence

Free video meetings

Efficient reporting dashboard

Extensions are available in the enterprise plan

Toll-free numbers come at an additional fee

Voice to text needs improvement

Dialing on Android is confusing
Free Trial:
Free Trial: 14 days
Vonage is ranked third on our list of the top hosted PBX services in 2023. Vonage cloud PBX systems improve customer experiences and connect your workforce at any time, from any location, on any device. Vonage hosted PBX system currently offers three business communication products: A) Communication APIs, B) Unified Communication, and C) Contact Centers. Each product serves a distinct purpose and has a specific set of features.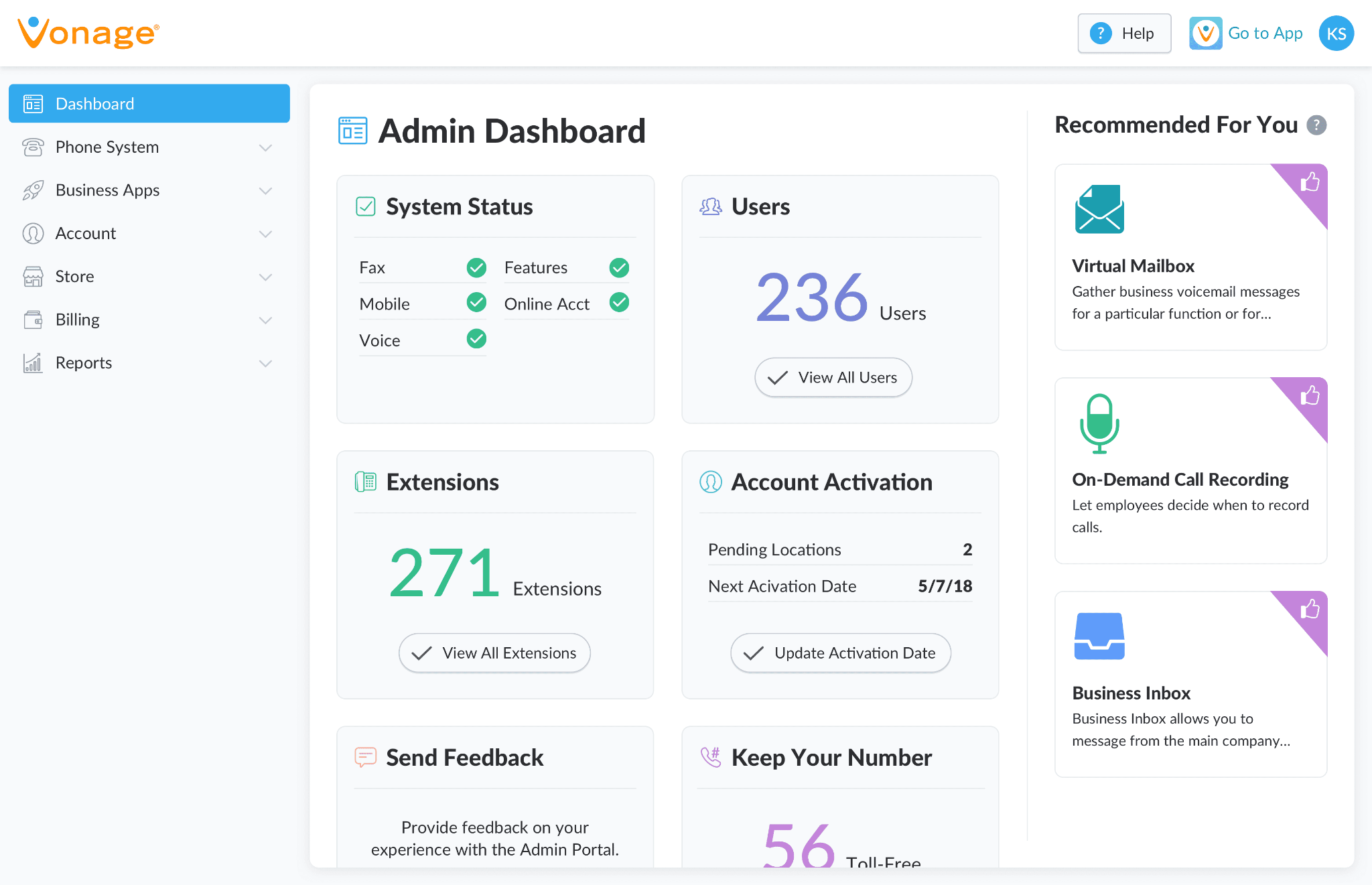 Vonage Features:
50+ unified communication features

Simple to set up and scale

Desktop and mobile apps to keep teams connected

Customized reports and analytics

Virtual receptionist console

Cell phone integration
Vonage Pros and Cons

Unlimited calling and texts

99.999% uptime guarantee

Limited video conferencing features

Lots of additional fees for advanced features.
Free Trial:
14 days
8X8 is a business phone Service that integrates voice, video, chat, contact center, and enterprise-class API solutions into a single global, secure, and reliable cloud communication platform. The platform's goal is to keep your organization prepared, responsive, and resilient. The system also provides call activity reports and AI-driven speech analytics, resulting in increased efficiency, cost savings, and revenue growth.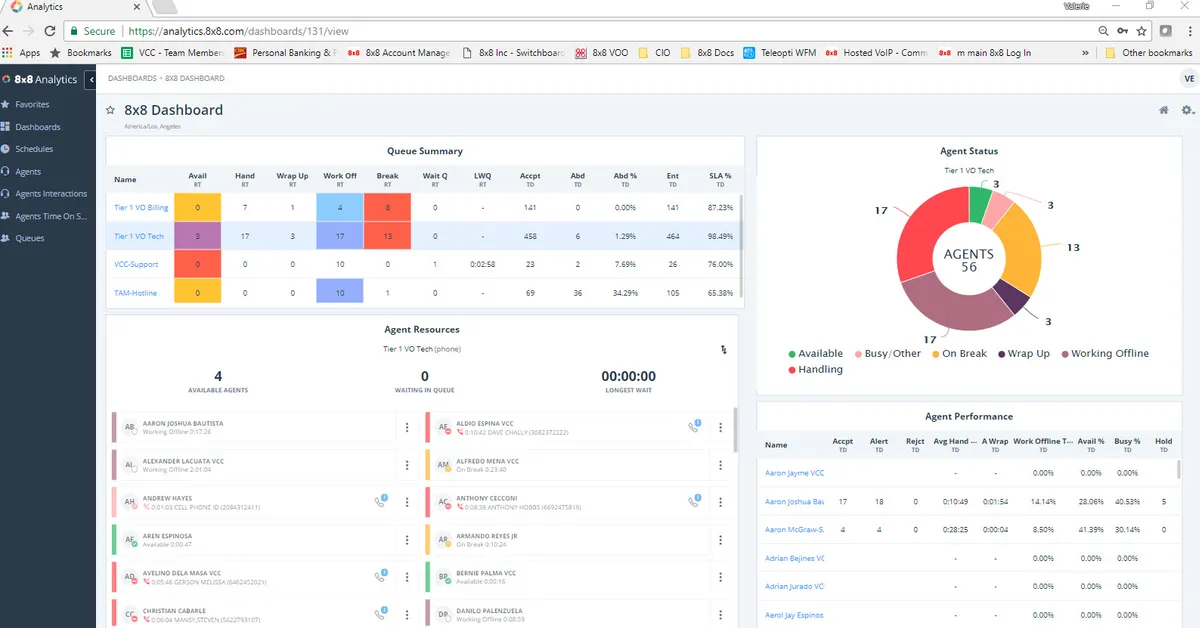 8X8 Features:
Secure and compliant software

Delivers a consistent end-user experience

Bring together and analyze data across channels

Secure endpoints and fraud detection

Highly reliable– seamless communication

Global reach in over 40 counties
8X8 Pros and Cons

No setup fee

Easy to use

No Free Trial Available

Tech support is lacking in knowledge
Free Trial:
30 Days
XO Communications, now Verizon, is a highly scalable Unified Communications solution that leverages cloud technology to deliver integrated high definition (HD) voice and data services, collaboration tools, mobility, and advanced calling features across all of your business locations. Moreover, with live call quality monitoring, built-in redundancy, and an uptime service guarantee, XO-hosted PBX solution provides all of the functions you need to deliver high-quality voice and unified communications across the organization effortlessly.

XO Communications Features:
Admin control from the MySite portal

In-depth utilization reports

Automatic callback

Call return, transfer, and waiting

Corporate dial plan

Multiple call arrangement
Verizon Pros and Cons

Nice international features

Fairly expensive plans
Free Trial:
15 Days
Atlantech Online is a reliable, fast, and scalable online PBX solution that assists enterprises and governments in optimizing communication channels. The company's goal is to provide high-performance telephone and internet services that are scalable, simple to adopt, and easy to maintain. In addition to being one of the best cloud PBX providers, Atlantech Online guarantees optimal network uptime, crystal clear phone calls, and a cost-effective and versatile hosted phone solution.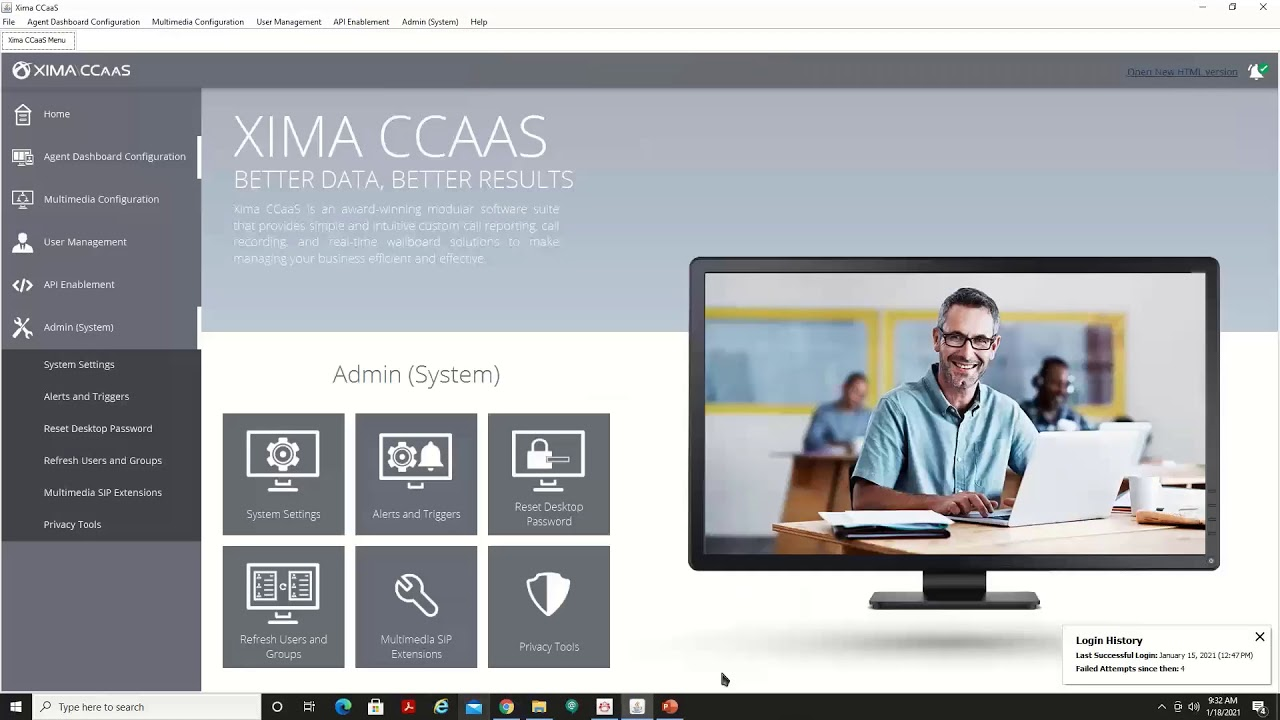 Atlantech Online Features:
Offer UCaaS & SIP trunking

Instant messaging and presence

Seamless integration with multiple tools

Auto-attendant and receptionist

Desktop and file sharing

Customized reports and analytics
Atlantech Online Pros and Cons

24/7 customer support is available with a basic plan as well

Advance features and integrations missing compare to other alternatives
Free Trial:
No information provided by the company
The seventh name on our list of the best 10 hosted PBX service providers in 2023 is GoToConnect. It is a cloud telephone system tailored to your specific requirements and operates just as your organization requires. The system provides a dedicated number for each user, unlimited extensions, and hundreds of advanced features, giving you complete control over how your team works and interacts. For example, with the GoConnect software, you can attend meetings or calls from your desk, computer, or smartphone, ultimately enhancing customer satisfaction.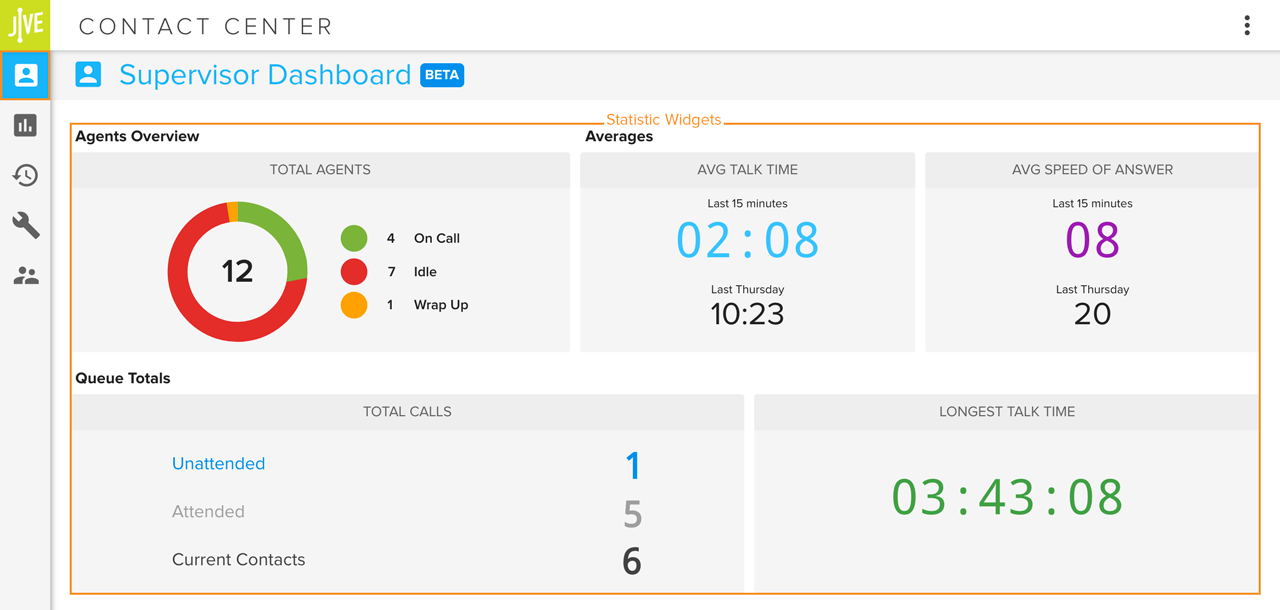 GoConnect Features:
Top-notch performance and reliability

Enterprise-grade security and privacy

Integration with a range of apps

Up to 25 HD video feeds

Advanced ring strategies

Wait time announcement
GoTo Connect Pros and Cons

Compatible with more than 180 IP desk phones

The premium plan has more than 100 features

25 webcams can operate simultaneously during video meetings
Free Trial:
14 days
You May Also Read : PBX vs PABX – Everything you need to know
Five9 is one of the leading PBX vendors for managing your call center operations. This cloud hosted PBX system assists you in redefining your client experience and achieving measurable business results. Its innovative features allow you to engage customers on their preferred channel, optimize your processes, and leverage the power of realistic AI, automation, and the cloud to boost business mobility and meet customer expectations.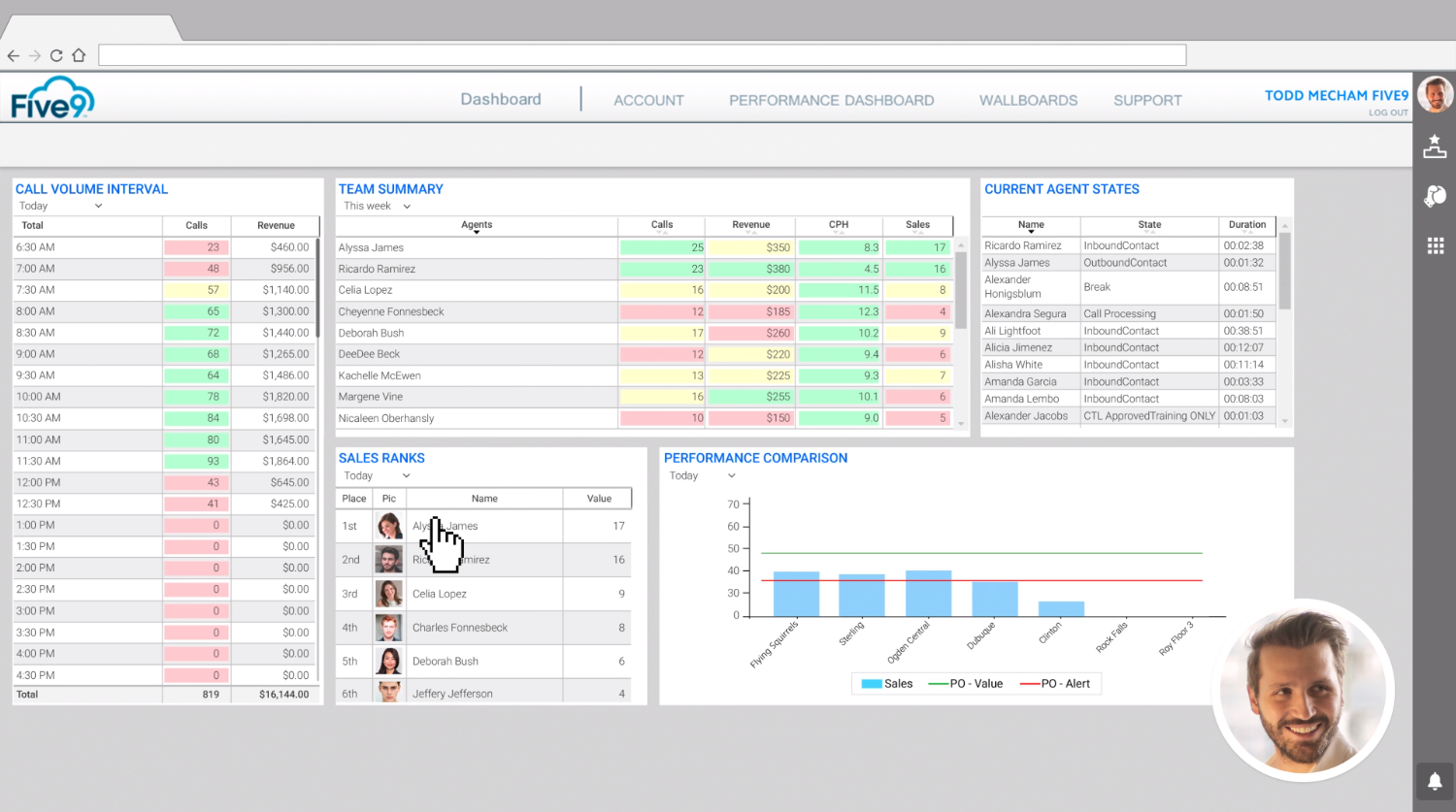 Five9 Features:
Agent call scripting

Call quality monitoring

Do not call compliance

Web callback service

Completely customizable cloud PBX system

Highly reliable and secure
Five9 Pros and Cons

User-friendly interface

Flexible and customizable platform

Occasional software crashes and dialer bugs
Free Trial:
30 Days
Phone.com is a modern, one of the top VoIP hosted PBX providers, and It is considered as the best UK and virtual greek mobile number provider in 2023. This hosted PBX system gives you the strength to create a more polished brand image, mix and match user categories, and develop a simplified and effective communication channel. Moreover, with features such as 'Follow Me,' the Phone.com cloud-based phone system allows you to work from anywhere without missing a beat.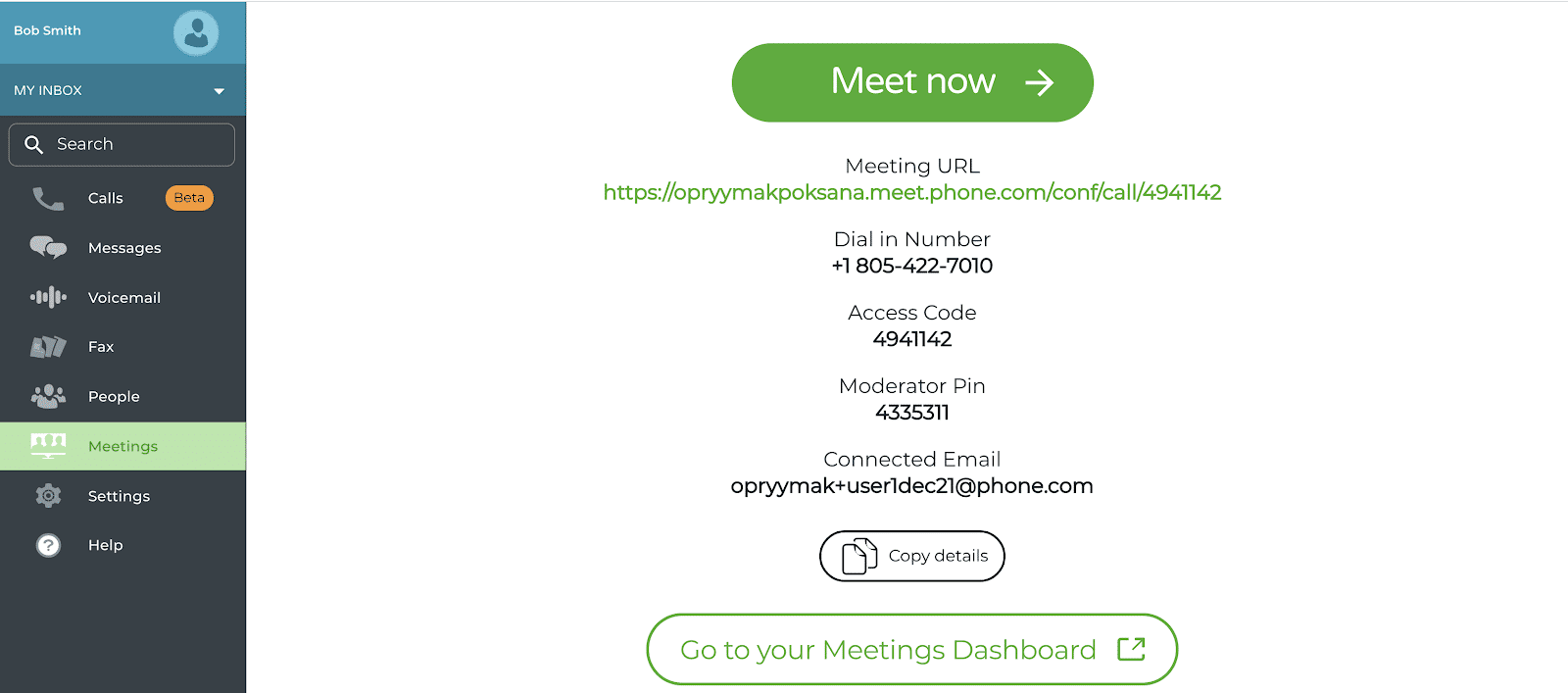 Phone.com Features:
Advanced 'Follow Me' feature

Do not disturb compliance

CRM and other integration

Call screening, call recording, and call transfer

In-depth call analytics

Account management 
Phone.com Pros and Cons

Easy-to-use interface

Live receptionist

Limited advanced features on basic plan
Free Trial:
30 days
Mitel is a cloud-hosted PBX phone system that allows remote workers and scattered teams to collaborate more effectively. The company provides a variety of communication services, including a targeted call center, unified communications, and cloud communications to meet the needs of all customers. This cloud PBX system is robust, scalable, and reliable, providing organizations of all sizes with hosted voice, unified communications, and collaboration.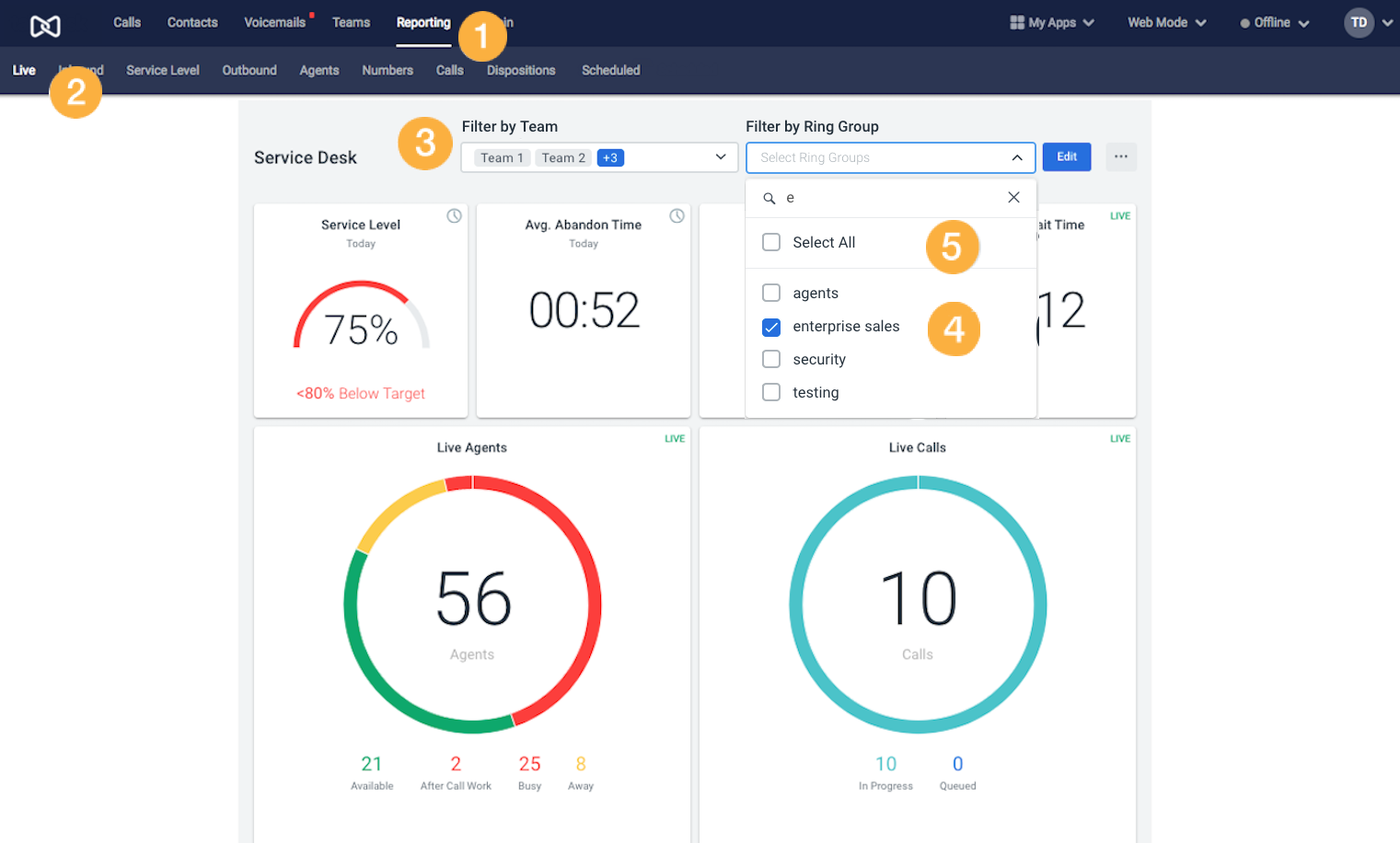 Mitel Features:
Active call distribution

Activity-based routing

Call forwarding, queuing, and monitoring

CRM integration and application support

Fraud detection

Keyword spotting and transcription
Mitel Pros and Cons

Integrates with many third-party apps

Allows contact import from Microsoft 365, CSV and Google

No free trial

Long training sessions when setting up
Free Trial:
30 days
So, these are the top 10 cloud PBX providers in 2023 to consider when finding the best PBX system. We recommend visiting their official websites to learn more about their features, price, and customer support.
The Bottom Line
The cloud hosted PBX phone systems are in high demand, and now is the time to invest in a hosted small business phone system. However, as there are a number of aspects associated with each hosted phone system, it is advised that you review their technical elements, pricing, and customer support before settling on one.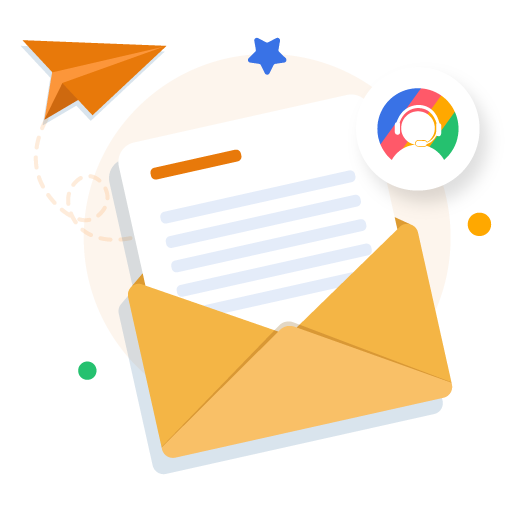 Let's Stay in Touch
Subscribe to our newsletter & never miss our latest news and promotions.

+21K people have already subscribed