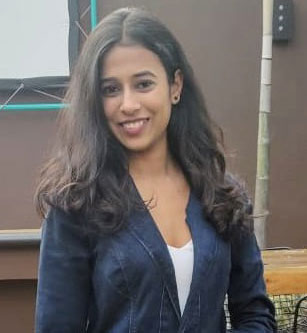 Date: March 8, 2023
As your company grows, so will the number of employees. Consequently, it will become difficult to communicate with every employee in person. This is where a PBX telephone system comes in.
PBX, or private branch exchange systems, refers to a business telephone system that ensures phone connectivity for employees in an organization. A globally hosted PBX market is valued at 4.19 billion USD; it is a must for businesses focusing on customer service.
In this blog, we will learn what a PBX phone system is, its key features and advantages, the different types of PBX phones, and how to choose the best PBX system for your business.
What Is A PBX?

PBX, or private branch exchange, is a hardware system that offers phone connectivity within an organization. It is a business telephonic system that handles routing and switching of calls between a company and a telephone network. 
Given that PBX is a private network, the main telephone lines, also known as trunk lines emerging from the public switched telephone network (PSTN), are divided into a smaller, limited number of lines or endpoints called branches. These branches enable the staff in an organization to connect with the outside world and make phone calls to each other.
A PBX phone system's key functions include managing multiple inbound and outbound calls, call routing, call queuing, conference calling, auto attendants, and so on. 
How Does A PBX System Work?

Traditionally, a PBX system was operated using an exposed wiring panel with sockets. Wires were plugged into these sockets to establish connections to telephone lines. Today, however, PBX phones use compact-sized circuit boards to connect phone lines and route calls.
A PBX phone system comes in three varieties – analog-based, digital, and cloud-hosted. An analog-based PBX system, also known as a landline system, uses PSTN to handle inbound and outbound calls. Digital PBX systems, on the other hand, use the internet and bandwidth to manage calls. They apply digital phone signals and boast additional functionalities such as call holding, call forwarding and routing, and unlimited access in terms of extensions and trunks.
Cloud-based PBX phone systems, also known as hosted PBX, work by connecting phones to an ethernet cable and handling the call routing settings online. Further, hosted PBX requires a router with a stable internet connection to centralize inbound and outbound calling.
What Are The Types Of PBX Systems?

Broadly, there are five types of PBX phone systems. These include traditional PBX phone systems, cloud-based virtual PBX phone systems, virtual PBX phone systems, digital PBX phone systems, and onsite IP PBX phone systems.
#1. Traditional PBX Phone Systems
The traditional PBX phone system is landline-based and relies on a physical hardware box. The bulky conventional telephone lines enter your office and are connected to a PBX box. Then these phone lines are distributed to every desk in your office, thus achieving efficient telephony.
The traditional PBX phone system is a low-grade PBX that is sufficient for small businesses.  It can't handle the requirements of prominent companies operating from different locations. Further, the components of PBX require adequate space and start wearing with time. 
#2. Cloud-Based Virtual PBX Phone Systems
Also known as hosted PBX, this enterprise-level business phone system supports inbound routing as well as outbound calls. The setup is also easy – you need to connect your phones with an ethernet cable and manage your call routing settings online. It requires a router with excellent internet that is the center of all inbound and outbound communication.
The cloud-based virtual phone system is an ideal solution for geographically dispersed companies.  Companies with myriad employees who make calls regularly should generally prefer this option to suit their business needs ideally.
The most important advantage of using a virtual phone number is that there is no hardware to purchase or install. As a result, the initial cost is less compared to other PBX. Instead, the users have to pay a monthly subscription fee per extension. This makes a cloud-based virtual phone system an extremely economical option. 
In addition to this, virtual phone numbers come with features such as auto-attendants, call holding, conference calls, call forwarding, voicemail to email, etc. There is no need for messy wiring and uprooting of existing infrastructure.
#3. Virtual PBX Phone Phone 
The virtual PBX phone system is the lighter version of the cloud-based virtual phone system. This PBX system can route calls to VOIP extensions, landlines, cell phones, etc.
Although they may not have some of the features that come with a cloud-based virtual phone system, they are suitable for small teams. Moreover, the cost of setting up and maintaining a virtual PBX phone system is the lowest of all PBX phone systems.
#4. Digital PBX Phone Systems
A digital PBX system can deploy both a traditional analog PBX system and IP phones. They come with digital answering assistants, voicemail, and call-forwarding features. These systems are a popular choice for businesses with older wiring, unsecured phone lines, and unreliable internet connection. The digital PBX system still lacks the infinite power of the internet.
#5. Onsite IP PBX Phone Systems
An online IP PBX phone system uses the internet and SIP trunks. The main advantage of using the VoIP phone system is that they are straightforward to set up: ethernet cables are used to connect the telephones instead of traditional ones. 
Famous as the VOIP phone system, these PBX systems are very well aware of taking full advantage of existing bandwidth and robust internet connection. With the inception of the VOIP phone system and unified communication, the IP platform is considered the most common PBX system type. 
It is equipped with advanced functionalities such as call stability, better call quality, voicemail to email, video calling, mobile integration, etc. Some additional features include advanced call routing, call accounting, disaster recovery, etc.
Benefits Of A PBX Telephone System
There are several advantages of adopting a PBX phone system for your business. Below is a list of a few benefits of a PBX telephone system.
#1. Time Your Calls
Using PBX phones, you can manage and handle calls based on a predetermined schedule. Further, a PBX system allows you to choose the direction of branching out your calls. In simple words, with a PBX phone system, you can establish your own rules on how to route your calls and at what time. 
What's more, PBX phones help you restrict international calling so as to save costs.
#2. Helps Connect Multiple Office Locations
If you have a large organization with several departments, it is not practically feasible to meet all your colleagues in person. With a PBX telephone system, however, you can connect various office locations. PBX phones act as an intranet calling network that helps employees across different departments contact each other instantly.
#3. Reduces Call Dropping
One of the biggest advantages of a PBX phone system is that it reduces call-dropping rates. It helps automatically route calls to the next available support agent or employee, ensuring that callers receive instant responses. Moreover, with an online management portal, you can see which staff members are available and which are busy or unavailable, helping transfer calls to the appropriate individual.
#4. Handles a Large Number of Calls
PBX telephone systems can handle a large number of calls at a time at lower costs. This is because calls are identified and forwarded to the available agents, reducing call drop rates significantly. Moreover, calls are distributed over a large number of employees depending on the caller's preferences.
How Does A PBX Futureproof Your Business Communication
Features Of A PBX Phone System

Unlike a traditional telephone network, PBX phones come with a variety of features, including call routing, digital portal management, auto attendant, call holding, and virtual presence. Let us look at each of them.
#1. Call Routing
Call routing is a tool that helps businesses direct incoming calls to the next available agent. With a PBX telephone system, calls are automatically assigned to the available customer support agent or employee, ensuring reduced wait times and improved communication.
#2. Digital Portal Management
Provided as part of virtual PBX phones, digital portal management involves administering specific phone-related tasks on an online dashboard. These can include building a call routing path, establishing SIP trunks, creating new handset extensions, setting up a ring group, etc.
#3. Auto Attendant
Typically, employees or support agents are automatically assigned customers, depending on their availability. However, callers can select which employee to speak to with the auto attendant feature. Auto attendant provides a wide range of options to help callers filter staff members so that their call is directed to the appropriate individual or department.
#4. Call Holding
Another feature available with virtual PBX phone systems is call holding. Businesses can use this feature to set an audio option while they keep calls on hold. The audio options can include music clips or product promotions. This is usually done to keep users entertained and informed about the company's products and services as well as improve customer satisfaction.
#5. Virtual Presence
With a virtual presence, employees can see which of their colleagues are available to handle inbound calls, whether they are busy or offline, allowing phone calls to be routed to the most appropriate person.
Guide For Choosing The Right PBX For Your Business

How do you choose a PBX phone system for your business? Which PBX telephone system is best suited to your organization? Here is a guide that can help you decide on the right PBX phone system for your business.
#1. Assess Your Existing System
If your company already has a PBX phone system in place, it is best to assess it first before setting up a new one. Additionally, it is better to invest in a hybrid model since it would help your existing PBX telephone system to use VoIP along with a host of other features.
Virtual or cloud-based PBX phones are best if you are a small business or have a limited number of users. They are cost-effective and require limited hardware to set up. On the other hand, if you are starting from scratch, a hosted system is recommended, owing to its scalability and remote work features.
#2. Ensure Customer Support
If you are using a PBX telephone system for the first time, investing in one that boasts excellent customer service is best. This is because it can take time for employees to get accustomed to the different tools of PBX phones. Having highly responsive customer service ensures that you can get in touch with someone instantly in case of any issues.
#3. Check Flexibility
With the growing popularity of remote work, businesses should choose cloud-based or virtual PBX telephone systems that can be accessed using desktop phones as well as softphones that can be used on computers and smartphones.
#4. Assess The Costs
PBX systems can be costly since they require hardware and setup. Traditional PBX systems are costlier than those that operate on hosted systems, owing to high set-up costs. Depending on your company's budget and requirements, you should choose a PBX phone system.
Since cloud-based PBX phones don't require much physical hardware, they are ideal for small businesses and those with a low budget.
Conclusion
With the rise in spam calls, Americans answer less than half of the phone calls they receive. However, the same survey revealed that 69% of the customers still answered calls from a legitimate business. Thus, it is time to leverage the phone's power with the best technology use. 
Instead of adding multiple phone lines, go for the PBX phone system. The private branch exchange was earlier operated manually, but the latest one works with internal protocol to carry calls. 
There is nothing that the PBX phone system can't handle with the multiple benefits of internal communications, centralized control, and an automated phone system. 
FAQ
Is PBX a VoIP?
Yes, a PBX telephone system uses VoIP to send and receive calls. However, VoIP is not the only channel used by PBX phones to manage calls. A traditional PBX system, for instance, is landline-based and uses physical hardware equipment to connect phone lines. On the other hand, digital PBX phones apply IP telephone systems as well as traditional analog PBX systems to operate. 
What is PBX vs PABX?
PBX and PABX are abbreviations for private branch exchange and private automatic branch exchange respectively. While PABX helps connect callers without human intervention, PBX uses human operators to connect phone calls. However, with the rise of digital and VoIP-based PBX systems, both PBX and PABX have become identical.
How much does a PBX cost?
Depending on the type of PBX system you want, the cost of a PBX phone system will vary. Typically, traditional PBX phone systems are more expensive than digital or cloud-based PBX systems. However, if you are looking to adopt a cloud-based virtual PBX phone system at affordable prices, CallHippo is an excellent option.
WORDS THAT MAKE SENSE!
Read The Most Well Researched & Insightful Articles From CallHippo Team