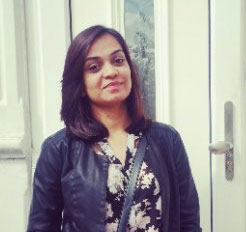 Date: August 28, 2023
Growing numbers of organizations are interested in VoIP technology as a way to strengthen their telecommunications network. Nearly 31% of business owners use VoIP technology, and the share of VoIP in the global share market may hit $55 billion by 2025. As a result of the fast expansion of VoIP technology, fundamental VoIP expertise may be necessary. 
To help you with this, we have put up a list of VoIP-related questions.
This is a list of the most commonly asked questions regarding VoIP. However, the range of questions varies from simple to complex. The 'Comments' area below invites you to share your thoughts on whether this blog should include more relevant questions.
All 47 Frequently Asked VoIP Questions Answered
Here are the 47 most frequent questions asked about VoIP technology and VoIP numbers:
1 ) What is VoIP?

A VoIP can be described as a voice-over-internet protocol that converts analog voice signals into digital, which can then be transmitted over the internet.
You'll need either an IP phone or an adapter connected to your system to make a VoIP call. It allows you to make phone calls from smartphones, computers, or unique devices like IP phones.
Having a VoIP phone number is beneficial for both customers and businesses, as it has features that are not present in a traditional phone.
2 ) Why choose VoIP over traditional phone services?
VoIP is cost-effective, and it reduces a company's monthly phone expense by about 50%.
VoIP offers reduced international long-distance prices that are usually one-tenth of what traditional phone providers charge.
3 ) What are the features of VoIP?
The features VoIP includes are:
Conference calling

IVR

Call forwarding

Automatic redial

Call recording
4 ) How does it (VoIP) work?
Voice is transformed from analog to digital signal using a device. A conventional circuit switch covers the remaining distance before being sent over the Internet. Your virtual numbers must be routed to phone numbers directly linked to a calling device, such as your cell phone.
In this way, callers will have the option to contact you by dialing the virtual number on their preferred device.
5 ) Do I need Internet for VoIP Usage, and of what kind?
Yes, you'll need a high-speed Internet connection, such as a broadband connection. In general, a speed of 100kbps for both upload and download is recommended.
6 ) What should I be aware of while using VoIP?
As a small business or home user, there are numerous factors to consider while using VoIP. For instance: 
Suppose you're looking to use multiple lines. In that case, you'll also want to evaluate how much bandwidth you have available, and a good supplier will also provide you with outstanding customer service and technical assistance.
7 ) Is the call quality good over VoIP?
Generally, the quality of VoIP is better than traditional calls. Still, it varies depending on various factors such as bandwidth, internet connections used for a call, and the service provider's code, and more.
8 ) How many calls can I make over VoIP?
While a VoIP number used for making calls can handle three simultaneous calls, the number of total calls can vary depending on the device.
Handling many calls at once is a unique feature of VoIP phone service. Instead of rolling over lines, a typical phone system would force you to manage several concurrent calls. Due to VoIP, callers can't hear a busy signal, even if you only have one phone number and one phone number.
9 ) If I lose power, Can I Make Phone Calls using VoIP?
No, you can't make a phone call if you don't have a stable power source. Your internet connection will be disrupted if your electricity is cut out for an extended period. An emergency backup UPS is necessary in this case to be able to make a phone call.
10 ) Which kind of phone can I use for VoIP?
VoIP is available on both the iOS and Android operating systems. However, you might need to check your smartphone specifications before using VoIP over your phone.
11 ) What is a Softphone?
As their name suggests, softphones are VoIP calling connections created on a computer by installing designated software.
Many consumers enjoy and utilize softphones or PC application phones, but they haven't yet taken off in the corporate world.
12 ) What is a Codec?
Compression and decompression are the two terms that make up the name codec.
When you call or text with a VoIP call, you encrypt and decode the audio through codecs. As a result, VoIP codecs are used to transmit and receive sound (or video) effectively.
Codec makes it feasible for VoIP conversations to use HD Voice. VoIP codecs automatically maintain a balance between bandwidth usage, call quality, and latency.
13 ) What is a SIP?

Initiating a session is accomplished through a protocol which is termed as Session Initiation Protocol (SIP). Communication technology is one of the building elements needed to link calls over a network.
SIP verifies that the call is connected and successfully disconnects it. During the call, speech and video data can also be sent.
14 ) What does a SIP server do?
You need a SIP server to make internet calls. A result of this protocol is that it ensures calls are safely delivered to their intended destination. Also, the SIP server manages the phone's "registration" and availability.
15 ) How is VoIP different from SIP?
VoIP is a branch of a big tree of SIP technology. As a result of its versatility, SIP is utilized for more than phone systems. Messaging, video, and other types of multimedia content can be handled using SIP.
16 ) What is a Hosted PBX?
The "PBX Hardware" is hosted by the service provider, which means it is an IP-based business phone system. The PBX software/hardware is located at the provider's facilities, and the connection is established through the Internet. Thus, a hosted PBX has many capabilities and may save you a lot of money upfront.
17 ) What is SIP Trunking?
These virtual phone lines let you make and receive phone calls from anywhere globally with a phone number using SIP trunking. Phone conversations are broken down into digital packets in a packet switch network and transmitted over a network to their eventual destination via SIP trunks.
18 ) Advantages of SIP Trunking?
There are multiple benefits of SIP Trunking, and these benefits include:
Trust

Money-Saving

Scaling

Low-cost maintenance

Can use existing phone system
19 ) Why should I choose SIP?
SIP's primary advantage is that its communication costs are significantly reduced. Consolidating your network and unifying your operations are two benefits of this strategy. Other essential benefits of choosing SIP are: 
Communication like video conferencing presence

Application integration

Instant messaging.
20 ) How to choose a good SIP Provider?
Before choosing a SIP Provider, watch out for these essential criteria:
Data Protection

Redundancy

Customer Service

Pricing

Automation
21 ) Can I use Fax on VoIP?

It might be possible to use fax over VoIP due to technical advancement. But there are numerous network problems such as latency, jitter, and lag, which do not allow smooth fax operation over a VoIP network.
22 ) Can I use my current number?
The idea of having to use a new number is one of the reasons why consumers and companies hesitate to transfer providers. However, consumers can move their telephone numbers from one service provider to another as long as their number portability rules allow them to. 
Generally, you can maintain your number if you move service providers in most cases. However, some restrictions may influence certain transactions.
23 ) What does number porting mean? Does porting numbers successfully take a long time?
Porting your number means changing your service provider from one to another. By switching providers, you're essentially relocating your number without changing providers.  
Further, due to new FCC guidelines established in recent years, port processing times have decreased considerably.
24 ) Can I record calls using VoIP?
Yes, you can record calls. This feature is present and applies to both inbound and outbound calls. Additionally, you can choose from selective plans, which may cost you a sum of money.
25 ) Are conference calls supported on VoIP?
Yes, you can make use of this feature even using VoIP. It even lets you record your calls, set up calendar invitations; you can administer all these features from the admin feature.
26 ) What is "Music on Hold" in the feature?
When your call is being held or queued, you can listen to music while in the waiting room.
There's also the option of playing recorded messages using this function. So, for example, you can tell about any special discounts or promotions instead of playing background music. This way, you can get them to hold the line rather than hanging up.
27 ) What is a Call me Now feature?
Visitors can initiate a call with you by clicking a button or a link on your business website if it offers a 'Call Me Now' option.
Having their phones by their side every moment makes this a more personal service. Users click on a link on your website to call you.
28 ) What does an Auto-attendant feature do?
The auto-attendant feature lets you experience an automated greeting that prompts your customers to push a key based on what service they want to choose. 
For instance, "Press 1 for account details," "Press 2 to talk to our Customer Service executive," or "Press 3 for technical service" are some examples of it.
29 ) What is an IP Phone?
The internet protocol phone, commonly known as a VoIP telephone, is an alternative to the circuit-switched PSTN. A VoIP provider's IP address is used to connect a VoIP phone to the internet. Or it is also possible by connecting with the hosted PBX provider via an Ethernet connection instead of a phone jack.
30 ) How to secure the VOIP Phone system?
To minimize data breaches and other disasters, enhance your phone system's security by putting the necessary security measures in place.
You can improve system security by following these tips:
If you choose a password, make sure it is tough to guess.

Enable TLS/SRTP call encryption.

Unused user accounts should be deactivated.

Social engineering concerns should be explained to employees.
31 ) What are the different types of VoIP numbers?
Here are the different types of VoIP numbers you can choose depending upon business usage:
A ) Toll-free Virtual Number
Callers can only use these toll-free virtual numbers from a specific country. These numbers are free to use, and these numbers are country-specific.
B ) Using local virtual numbers
Businesses may build a local presence in a specific area without having to pay for a virtual office. However, according to their location, local callers incur an additional charge. These numbers can also be phoned from other parts of the world if you choose.
C ) Non-Geographic VoIP Numbers
Non-geographic numbers are connected with a given nation but not with a specific locale within that country; they are not affiliated with a particular city or town. As a result, callers are only charged what they would pay for a local landline call.
D ) Vanity Numbers
Numbers with easy-to-remember characters or letters spelling out a brand name are called vanity phone numbers.
E ) UIFN (Universal International Freephone Number)
A UIFN is a "global" toll-free VoIP number that may be called from several countries.
32 ) Do VoIP services allow me to make outbound calls?
Customers who have purchased user licenses from inside their account can activate advanced features, including desktop softphone and personalized caller ID and several other complex virtual phone system features such as outbound calling.
33 ) What equipment is needed to set up VoIP?

You just need one thing (apart from service), namely a phone, to utilize the service. Calls are forwarded to your phone, such as your cell phone, by most VoIP service providers. They also create a different phone number and voicemail system from your number. 
By doing so, various services like auto-attendant and voicemail transcription are made available to the users. Services might have a beneficial impact on the company's users in terms of look.
34 ) How to set up VoIP?
Follow these steps to set up VoIP technology:
If you have a desk phone, connect it through Ethernet.

Then, connect the IP phone to the PCs. Through the VoIP phone, you may connect your PC to the Internet.

Choosing a high-speed internet provider is essential.

Virtual LAN allows you to segment your VoIP network infrastructure.

Quality of Service (QoS) should be implemented on more extensive systems for optimal performance.
35 ) Can I receive text messages on VoIP?
The VoIP system can send and receive text messages, but there are some adjustments to be made. However, only upon request will you be able to receive text messages.
36 ) How do I choose the right VoIP service?
It all depends upon your requirement and here are some possible aspects to look out for:
Cost-effective

Better service

Functionality
37 ) What does a Voicemail to email service do?
Every time you receive a voicemail message, a file in WAV format will be automatically created and sent to the email address you specify.
You may store a simple digital format for later when you receive voicemails in your mailbox from your computer. Thus, you may hear voicemail messages without having to use your phone.
38 ) What do you mean by the shared Call appearance feature?
Multiple phones can use a single phone line if the shared call appearance feature is enabled. For individuals that do business at more than one location Shared Call Appearance is an excellent option to look out for.
39 ) What do you mean by the Barge-in feature?
For new workers, a Barge-in feature is a handy tool during their training period. This barge-in function allows a supervisor to listen to an incoming call, which they can interject or overtake at any point in time.
40 ) What is a Selective Call Feature?
It is possible to filter inbound calls with the Selective Call Acceptance function. When you allow calls from specific phone numbers or at certain times of the day, you may set up restrictions.
41 ) Can I access the VoIP function over a Wireless connection? Or, can I talk on the VoIP phone while using my computer?
You can use your VoIP service on a mobile network. However, a strong Wi-Fi signal is required. Not just this, but yes, you may use the VoIP phone while working on your PC.
42 ) What are the advantages of IP Phones?
A digital phone has several benefits over analog. In addition to local phone directories, memory keys, presence indicators, color displays and do not disturb, and more.
43 ) Is making a VoIP phone call different from an analog phone?
A VoIP phone and a regular analog phone have no difference when it comes to making a call.
44 ) Can I pick a different geographic area code?
Yes. VoIP allows you to use a virtual phone number usa for business while you might be located in Manchester. And this is only possible because VoIP is geographically independent.
45 ) What is call analytics?
Smart call analytics is a specific service that virtual phone solutions give to their clients. Details such as tracking, collecting, analyzing, and reporting essential business call data are provided to the customer.
46 ) What are the advantages of using a VoIP business phone?
Real-time collaboration

Global Connectivity

Customizable plan

Excellent Customer Service.
47 ) Can I use VoIP in case of an emergency?
On the other hand, VoIP phones rely on electricity to make calls instead of traditional landlines. Therefore, organizations should offer a backup or add IP phones to their existing system if the power goes out in an emergency.
Conclusion – Is VoIP Phone Number Worth It?
As one of the best VoIP number providers in the market, we believe that a fundamental understanding of VoIP is necessary for everyone interested in system networking. 
Your personal communication can be kept separate from your professional communication with the use of virtual phone numbers. Auto-attendants, voicemail, and fax are all included with the numbers. For the entrepreneur who needs to operate a firm without the help of employees to handle office duties, all of these qualities are priceless.
It would be better for businesses to use VoIP services to increase their credibility. Check out CallHippo for more information.
WORDS THAT MAKE SENSE!
Read The Most Well Researched & Insightful Articles From CallHippo Team