Date: July 5, 2023
UIFN stands for Universal International Freephone Number. UIFN allows your customers to contact you via a single number, irrespective of their country. According to research, 79% of customers want human contact when it comes to customer service. So, It is the most viable option for organizations that are looking to elevate their customer satisfaction and experience rate.
ITFS is an acronym for International Toll-Free Service. ITFS allows you to have a toll-free number in an overseas country that'll be answered in your country. ITFS is the best option when companies want to expand their reach or offer their customers support appropriate support in more countries than UIFN.
Let's dig deeper into both types of numbers to better understand which one you should be using.

Expert Advice
"To have an effective communication process, you must have the correct technology to communicate with your customers globally. Now you must conduct an effective evaluation and choose the technology that best fits your requirements. The technology with which you'll be able to connect with your customers easily and vice versa must be chosen."
What is UIFN?
UIFN is an international toll-free number that allows your customers to reach your business from multiple countries. All the UIFN numbers are international toll-free numbers through which customers can connect to the organizations free of cost (but chargeable to the company).
Each UIFN includes 11 digits – a three-digit country code for a global service application, which is 800. Since you only have a single UIFN number, it gets easier to market your phone number and drive sales globally.
How Does a UIFN Work?
As understood above, UIFN (Universal International Freephone Number) allows businesses to have a single phone number that the callers can dial without incurring any charges. It works through an international call forwarding service.
When a UIFN is dialed, that call gets routed to the designated location by the business where the calls get answered.  With UFIN, the organization can configure the setting of forwarding the calls to either a phone number or a dedicated call center based on the frequency of calls.
Advantages of Using UIFN
Universal International Freephone numbers are highly beneficial for organizations with a presence in two or more countries as they have customers worldwide. With a UIFN program, these customers can easily reach the business from anywhere in the world. Apart from there are several other benefits that a UIFN entails. Let's have a look at those benefits.

1. Extensive coverage
UIFN is available in over 65 countries. As a result, it is one of the best options for businesses carrying out their operations globally as it offers accessibility to the customers of that business. Customers throughout the world can connect with the organization on a single number.
2. No extra numbers
UIFN offers a single number to organizations all the call from around the world gets forwarded to that number. Organizations don't need to purchase different numbers for their customers in different countries for effective communication. Hence, with UIFN, organizations can save a lot of hassle and gain operational efficiency in no time.
3. Enhanced customer satisfaction
This is one of the main benefits of a UIFN, as customers are the heart and soul of any business. The majority of customers root for better customer service when choosing a product and service of any business. As with a UIFN, customers don't have to pay any charges, boosting their satisfaction level towards the organization.
4. Ease of expanding business
Any business organization possessing a UIFN can easily expand its business into any country where UIFN works. The organization needs to activate the forwarding services to that specific country, and it's now reachable. It's highly simple and effective, mainly because a single service number is advertised in marketing campaigns in several countries.
5. Enhanced reliability
The reliability of a business organization enhances as customers from many countries can connect with the enterprise through a single number. Due to this, the international presence of the business strengthens, and the customer experience enhances. All in all, it enables business organizations to elevate their goodwill in different countries.
Hence this is how UIFN is beneficial for business organizations as it assists them in offering top-notch services to their customers worldwide seamlessly. Moreover, it is easy to deploy, allowing organizations to scale their process. Now, let's look at the disadvantages of UIFN.
Limitations of UIFN
It is rightly said there are two sides to each coin. Every system has its own limitations. Even though UIFN allows companies to have a single unified number globally, it has numerous disadvantages. Let's have a look at some of the limitations of UIFN.
1. Time-consuming

The process of getting a UIFN number and activating it is time-consuming. Normally it takes about 8 weeks to get the number activated. So, if you are in a hurry to get a number choosing UIFN is not a viable option. The delay in this process is mainly because the system is regulated by ITU, i.e., International Telecommunication Union.
2. Formatting Issues
Calling a UIFN number is easier said than done. It requires users to enter their country's international access code (IAC). This means that the format will look like the following:
IAC – 800 – 8 digits phone number
However, many callers in different countries don't know their IAC, making it difficult for them to reach the business.
3. Restrictions
UIFN numbers are subject to various restrictions that ITFS numbers are not. For example,
In New Zealand, customers can call a UIFN number only from Telecom New Zealand and Vodaphone mobile networks. However, they can dial ITFs numbers from any phone network.
In the Netherlands, UIFN accessibility is not required by law. Thus, many telecom operators do not honor the standard.
In Taiwan, hotels are required to allow guests to dial ITFS numbers. However, they don't provide access to UIFN numbers.
These restrictions make it difficult for both businesses and customers to reach each other using UIFN numbers.
4. UIFN Costs
UIFN numbers come with a one-time registration fee which will be paid by the carrier to the ITU. The cost is somewhere between $200-$300. You'll also have to pay annual maintenance and monthly subscription fees for each country you wish to include in your UIFN subscription.
What is ITFS?
ITFS is the abbreviated version of the International Toll-Free Service. The international toll-free numbers allow customers from a certain country to make calls in a different country without incurring any charges. Also, the company receiving the calls will pay for each call at local rates.
How Does an ITFS Number Work?
The basic operational framework of the ITFS number is by forwarding incoming calls. Calls to these numbers are routed using PSTN, i.e., Public Switched Telephone Networks or VoIP systems. Similar to the UIFN, the customers don't get charged for making the calls to the organizations as it is a toll-free number.
Get the #1 International Toll-Free Number From CallHippo, Trusted By 5000+ Businesses.
However, the organizations have to bare that cost, and they get charges on the basis of the plan chosen by them from the provider.
Advantages of Using ITFS
As the operative framework of ITFS is advanced, it is highly beneficial for businesses and customers. Here are some of the benefits of using an ITFS number for your business.

1. Cost-effective
As the ITFS system leverages VoIP technology to forward calls, it costs less in comparison to other systems making it highly preferable for small and medium businesses to conduct their business processes internationally.
2. Live tracking
ITFS numbers can be utilized for optimizing the sales process. With this system, the organizations can effectively keep track of the progress of all the campaigns. Also, they get an accurate analysis of the calls made and received.
3. Extensive coverage
In comparison to other calling systems, ITFS offers the highest coverage of all. Utilizing ITFS services, you can gain access to more than 160 countries. As a result, your business's reach is extended, and you can reach out to a lot of potential customers and expand your clientele considerably.
4. Less downtime
The VoIP and PSTN technology that the ITFS system relies on is advanced. With these technologies, organizations can conduct their business operations seamlessly, with little to no downtime. In addition, several other advanced functionalities are offered that assist organizations in getting determined results.
5. Increases reliability
Most people are familiar with ITFS numbers, and if they have to call an ITFS number, they don't seem to have any problem as opposed to UIFN numbers. Also, these numbers provide a local presence to the organizations, due to which the frequency of calls getting answered increases. This increases the reliability of the businesses in the international market.
Hence, these are the advantages of ITFS, and by looking at them, it is clear that ITFS operates on high-end technologies that streamline the business process to a great extent. In addition, the functionalities are so advanced that businesses can quickly accomplish the determined goals and objectives.
Limitations of ITFS
Each and everything has pros and cons; the same goes for the technology. ITFS being highly advanced and efficient, possesses some disadvantages as well. Let's look at the same.
1. Additional charges

There are very few providers like CallHippo that offer cost-effective and even free plans without any additional charges for all kinds and sizes of businesses. But plans offered by many providers have a lot of ambiguity, and huge additional charges are levied. This is a major disadvantage.
Start your 10-day free trial now.
2. Industry restrictions
In many countries, ITFS numbers are restricted for certain businesses and industries. So many times, the business process is halted as ITFS numbers cannot be used due to the prevailing rules and regulations.
3. Call quality
Even though advanced functionalities are offered, there are frequent instances of issues faced with call quality. As ineffective call quality adversely affects the productivity of the business. In addition, the desired results cannot be achieved.
So, these are the disadvantages of ITFS. As a result, you need to conduct in-depth research and evaluation before choosing an ITFS number. However, it is essential for businesses to have a presence in more than one country and to provide an effective way for their customers to reach them.
Format of UIFN and ITFS Number
UIFN and ITFS both offer toll-free calling. But a specific format needs to be followed when dialing a UIFN and ITFS number. The format is as follows –
UIFN
UIFN number is divided into three parts:
First part is where the International Access Code (IAC), i.e., the exit code of the source country, must be entered.
Next is to enter the prefix, i.e., 800.
In the last part, the local number must be entered. Normally it consists of 8 digits.
So, the final format if the caller is calling from the USA would be +011-800-12345678
ITFS
ITFS is divided into two parts,
In the first part, the prefix is to be entered, i.e., 800, 888, or 1800, the prefix consists of three to four digits.
The second part is to enter the local phone number.
In ITFS, the caller doesn't need to enter the country code as the prefixes are assigned to each country.
So, the final format would be 1800-666-7894.
UIFN vs. IFTS: Which is Better For Your Business?
Well, the answer to this question will depend on the global reach of your business. For instance, if you have customers only in a few countries, you should invest in an ITFS number. Meanwhile, if you cater to several countries and using too many numbers proves confusing, the best bet is to opt for a single UIFN number.
Some of the companies that usually use UIFN numbers are software services companies, data facilities, patient care, medical rehabs, scientific studies businesses, and universities.
To sum it up, if your business falls among any of the abovementioned ones, a UIFN number can be the ideal fit. But if you want to offer a more personalized experience to your customers in different countries, an ITFS number is better.
You May Also Read : 11 Best Toll Free Number Service Providers in 2023
Conclusion
Businesses nowadays need to provide simple methods to their customers so that they can reach them effectively to increase customer experience and satisfaction. Also, they require advanced and cost-effective technology to connect with customers to expand their clientele and elevate sales.
UIFN and ITFS are both advanced and effective systems for different kinds and sizes of businesses. But it depends on the budget and requirements of the businesses, based on that investments are to be made to get, and this decision will lead organizations to get a large footfall in the market.
FAQs
Can I apply for UIFN?
If your organization is a Recognized Operating Agency (ROA) by the ITU, i.e., International Telecommunications Union. Then, you can apply for a number, but you need to provide recommendations to obtain the same.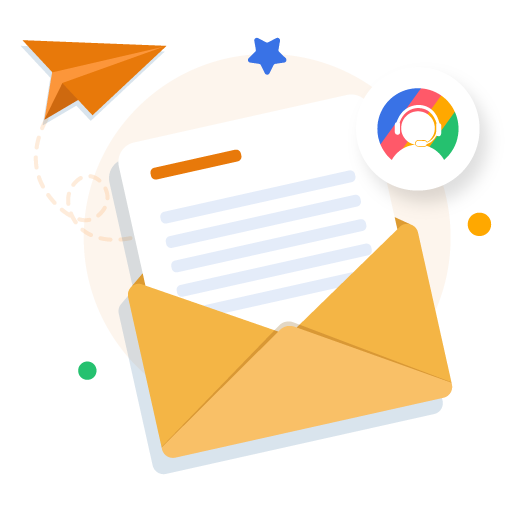 Let's Stay in Touch
Subscribe to our newsletter & never miss our latest news and promotions.

+21K people have already subscribed