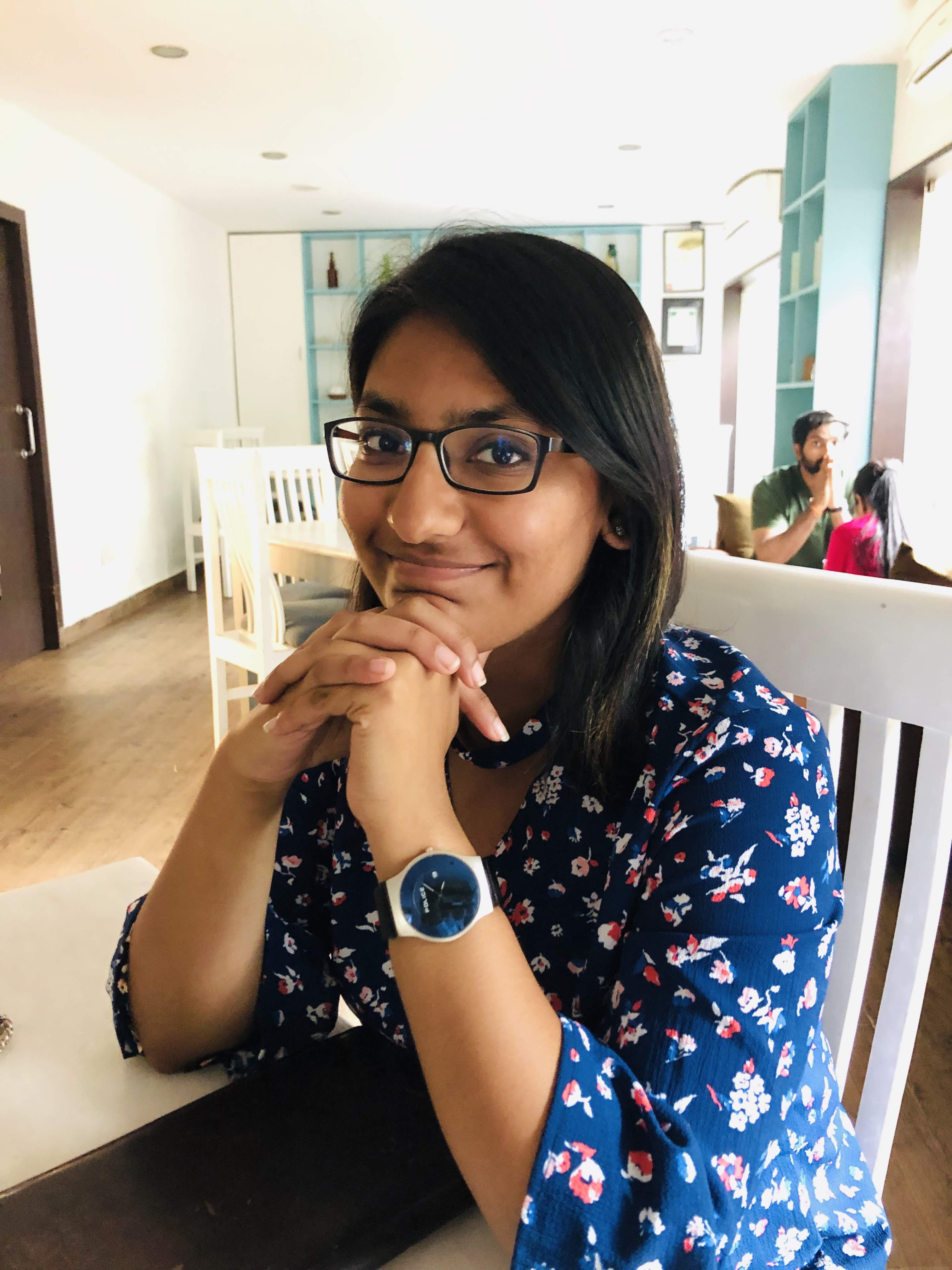 Date: October 21, 2022
Before I go on to tell you what cloud telephony is and elaborate on its features, let me tell you why exactly you must know about it and implement it in your business at the earliest. Let me begin with a simple question – do you want to beat your competitors and become the alpha in the market? Well, of course you do!
Now, you must be wondering what cloud telephony has to do with beating your competitors, right? Even after centuries of its invention, the telephone still remains the hottest mode of lead generation for any business. It proves to be much more effective than any number of mails or newsletters that you may send out. This is why it is imperative for you to have the latest technology to assist you to get as many leads as possible. Cloud telephony is the unveiled weapon that will give you a game-changing edge over your competitors.
The next obvious question that you will ask is what makes cloud telephony so unique and effective? The answer is automation. Automation is an all-in-one package which is feasible, efficient and pocket friendly at the same time. Cloud telephony helps you automate your phone system and reduce manual labour, cost and time. It requires minimum input against a tremendous increase in efficiency; mistakes are made by humans, not machines.
Let's talk some numbers now. Dell reports that companies that invest in big data, cloud, mobility and security enjoy up to 53% faster revenue growth than their competitors. Not only this but 94% companies also confirmed that they saw a remarkable increase in security after switching to cloud.
Now that we've learnt about its importance, let's go into further details about what it is and how exactly it works:
What is cloud telephony?
Cloud telephony is a tool which provides for the automation of the phone system. It is a technology that uploads your telephone system on the cloud. Cloud telephony is the latest and smartest way of managing all types of business calls with no compromise on quality and cost. It eliminates the need for any additional CAPEX and can be easily set up without any additional infrastructural cost.
There are various products of cloud telephony that a business can use for managing their calls efficiently:
Virtual Number – It is nothing but a 10-digit virtual phone number used for business at the back of which several other phone numbers can be mapped.
Toll Free Number – It is a virtual number that allows a caller to contact you free of cost.
Interactive Voice Response – It uses DTMF keypad tones and voices to route the incoming calls according to the needs of the caller.
Distributed Call Centre – Enables you to manage all your call centres from one centralized location, on cloud.
Bulk SMS – It allows you to send out multiple messages to different recipients at the same time.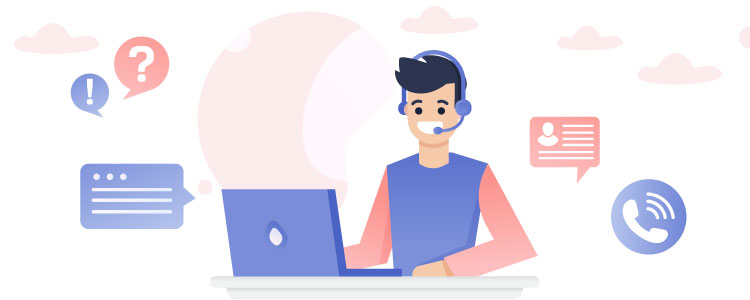 How will cloud telephony help boost your business?
Still not convinced to try out cloud telephony? Trust me; you are missing out on a world of features that could put you way ahead of your competition. Not only is it much more economical and efficient than your traditional PBX system, but it also has a spectrum of other features such as:
1. While you sleep, your phones work
Once you put your phone system on the cloud, you can have your phones working round the clock. Man requires time off to refresh and reboot, but machines can work tirelessly without any breaks. An IVR will attend to all your business calls 24*7. No matter which time zone or country the caller is from, their call will never go unattended.
One may argue that they have people working night shifts to attend to these calls. My answer to them is; think for yourself – can a drowsy employee, spending the night away from his family, work better than an automated machine which never tires? One call answered on time and well-attended to could change the face of your business.
Cloud telephony will route the caller to the assigned agent. In case the agent is busy on another call or is taking a nap, the machine will record the caller's message on voicemail which the agent can then later attend to.
Remember, every missed call is equivalent to a missed business opportunity.
2. Use one 10 digit number across the globe
Having a hundred different numbers for different regions on the globe can prove to be extremely confusing for not only yourself, but also for potential clients trying to get in touch with you. Using cloud telephony, you can use a single 10-digit virtual number at the back of which several other numbers can be mapped. This technology will empower you to use a single number as the official contact number for your business.
Anyone who dials your number can choose the language, location and other specifications when he/she calls on your number. They will automatically be redirected to an agent in their desired location who is fluent in their preferred language. Don't let location and language become barriers in your success.
The more accessible you are to the public, the more they'll reach out to you; and this can work wonders for your business.
3. Use IVR as your receptionist
Imagine the following scenario:
It is a busy day in the office. Calls after calls are rolling in. Your receptionist is frantically trying to attend to all the calls while taking down important messages. Several calls are on hold. Potential clients get tired of waiting and disconnect; or the receptionist forgets to deliver some messages on time which costs the company. Disastrous, right?
An IVR as a receptionist can save you from any such disaster. It manages your calls efficiently and instantly routes them to the concerned department. Unlike your normal receptionist, a virtual receptionist can attend multiple calls simultaneously with no loss of efficiency. Thus, even in your peak business season, you can provide your callers with the best customer service.
There's an added perk to a virtual receptionist – they never call in sick and leave the front desk unattended!
IVR ensures that you're never too busy for your customers.
4. Put more money where you get more leads
How do you prepare your marketing budget and allocate it for different campaigns and policies? Do you blindly trust your marketers when making such decisions? Many businessmen don't realise this but measuring ROI of your marketing campaigns is a very important business operation.
The question here is, how do you decide on the marketing budget without the risk of compromising any potential leads? Cloud telephony offers you a solution here. You can assign different virtual numbers to different marketing and ad campaigns and then track the number of calls you get for each of them. Then depending on which campaign brings you the most amount of leads and which one brings you the least, you can allocate the marketing budget. And you can access this information in just a few clicks!
Base your decisions on facts and numbers, rather than blind trust and intuition.
5. Mask the identity of your callers and agents
Call masking is a feature that masks all incoming as well as outgoing business calls. This essentially means that in case of an incoming call, the agent cannot see the number from which the customer is calling and in case of outgoing calls, the number of the agent does not appear on the receiver's phone. Instead of the actual number, a temporary and disposable number is displayed.
This maintains anonymity and promotes the privacy of both customers and agents. Thus, neither the agent nor the customer is further disturbed after the job is done.
Privacy builds confidentiality and trust, which in turn builds a business.
6. Monitor client-agent interactions
Business calls made by agents set up your company's reputation in front of potential and existing customers. You need to monitor how your company is being portrayed to the public. However, standing on top of your agent's head while they are on call might not be the best way to do so. Instead, it is better to opt for the call recording feature provided by cloud telephony and record all agent-client conversations.
The records will be stored in the database and you can listen to them and evaluate them in your own sweet time. Apart from keeping your agents in check, recording your calls prove to be handy in numerous situations:
The best recordings can be used for training purposes where new recruits can learn how to tackle different situations and close deals.
In case of any misunderstandings or disputes that may arise, call recordings can be used as evidence.
Evaluate your employees on the basis of customer interaction, not just their working hours.
7. Don't keep your customers waiting
Did you ever stay on hold for hours while the agent on the other side struggled to get hold of your personal information and previous interactions with the company? Staying in hold and waiting can really put one off. Using the CRM integration feature provided by cloud telephony, you don't have to make your customers wait anymore!
When you get a call from a customer, CRM integration displays the customer's personal information in a single window. This includes any previous queries or complaints raised by the customer, chat histories and call logs. This technology will enable you to provide a more personalised experience to your customers without making them wait for a long time.
Good reviews from a satisfied customer are much more efficient than any advertisement, don't you agree?
8. If marketing doesn't work, then remarket your product
Couldn't close a deal with a customer in one go? Called your client at a bad time? No matter what the reason is, one shouldn't give up on a lead just after trying once. If marketing your product once wasn't enough, then you must remarket your product and keep your customers engaged.
Cloud telephony helps you in your endeavour of remarketing by making use of its automatically generated callers' database. It sends out bulk messages to advertise and promote your products to the callers.
Hold onto a lead and don't let it drift away.
By now, you must have realised what a great deal you are missing out on! As stated above, cloud telephony is the latest communication technology that can help you boost your business and kick it up a notch. Cloud telephony is a must-have for any businessman striving for greatness and looking to multiply his profits! It has already become large in the global market and it is growing fast. Be the early bird and catch the worm before someone else does! Register with us on CallHippo to avail of unlimited benefits and top-class features.
Cloud telephony is just one step away! Do you want to spend your money on time-taking and inefficient manual labour, or invest in automation, speed and efficiency – the choice is yours.