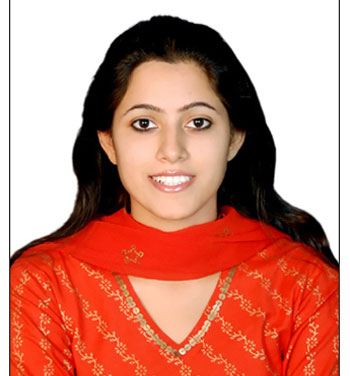 Reading Time:
4
Minutes
Published :
December 13, 2019
Introduction – One feature that we all expect in our phone services is – low cost. We live in an age where we need to connect with the world at all times and thus need an option that enables the same without burning a hole in our pocket.
TextNow is an answer to that. 
It offers texts and calls over WiFi at nominal charges and also comes with a plan where you do not have to pay anything. 
Too good to be true, right? We'll see!
Let's explore TextNow 360 degrees to know what it has in store. 
What is TextNow?
Started in 2009, TextNow was essentially a VoIP (Voice over Internet Protocol) service to provide a U.S. phone number through which you could make calls or exchange texts over Wi-Fi. It still stands true to its original model but now there's an app for the same. TextNow has also expanded to become an MVNO (Mobile Virtual Network Operator) that hinges on other cellular networks to provide its service.
What is TextNow?
To that, the simple answer is – Who wouldn't appreciate low monthly bills? 
Data shows that people who ditch their expensive smartphone giants save about $1,400 annually.
With TextNow, you end up paying a lot less than what you'd pay a major carrier. 
The app also brings along an unlimited plan and an ad-supported free service, and that's what makes it stand out.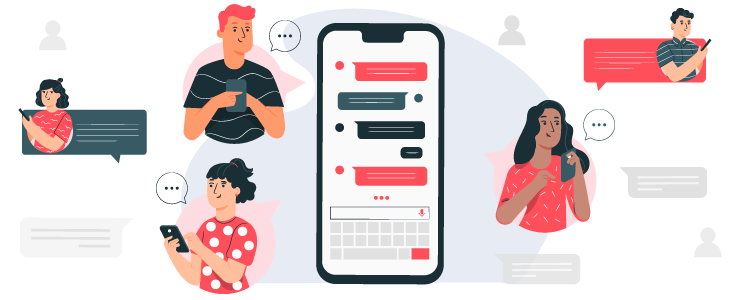 TextNow's Network
In the beginning, TextNow relied on other carrier's towers to offer its cellular service. 
It started by leveraging Sprint's CDMA network and later expanded to a GSM-based T-mobile network. 
So, whenever you buy a phone or a SIM card (for your existing phone) from TextNow, the choice between CDMA and GSM is yours. That means you can either choose Sprint or T-mobile. 
TextNow, however, does not rely on cellular networks alone. It rather utilizes Wi-Fi for calls and texts, and this focus helps it in establishing low monthly plans. 
Phones you can use with TextNow
With 14 phones of its website available for sale, the carrier focuses on a quality collection. 
They offer regular discounts on these phones, and you end up paying a lot less than what you'd pay to other carriers.  
The most expensive phone they have currently is – Galaxy 9. 
TextNow also offers installment choices where you can pay for your phone over 3, 6, or 12 months. But this way, you'd end up paying a little more than the cost of the phone. 
Alternatively, you can order a SIM card (CDMA or GSM) and use it with your existing device. However, not all devices are compatible with their service. To check yours, you'll have to use TextNow's online tool. 
Best TextNow plans
TextNow has a lot to offer, let's check what!
TextNow has increased the amount of data you get in its plans. 

There's an unlimited plan available at a nominal rate. (You cannot earn a better deal!)

Data allotments start at 2GB and grow to 5GB at a little difference in charges. 

You no longer need to calculate minutes and texts because TextNow offers unlimited calls and texts. When you go over your usage limit, it throttles your data to 2g speed for the remaining part of the billing cycle. 

You can also choose just talk and text options and let go of LTE data.

Another interesting option of the TextNow app is that it enables calling through Wi-Fi (free, obviously).

At minimal charges, you can add features as per your choice – group texting, caller ID, conference calling, and voicemail transcription.

A second 5GB line and unlimited data lines are available at discounted rates. 

A family can get three lines of unlimited data at a low cost. 
Special features that TextNow offers
All TextNow plans, irrespective of their charges, allow you to leverage the benefits of unlimited text and talk to the U.S. and Canada. 

Most appealing of all is the plan that offers unlimited LTE data at nominal charges. 

Another appreciated feature is that you can add credit to your account through various means – completing surveys, watching ads, and installing apps. Can it get any simpler? Depending on the action you take on the installed apps, credits of varying degrees are sent to your account. Both the groups of customers – free and paid tiers –  are eligible to earn credit through these methods.

You cannot beat this one! TextNow serves you with international calling within the U.S. at low rates. You can also make free international calls to some locations. 

The service, however, does not allow you to make cellular calls when you travel outside the U.S. and Canada. You can still use Wi-Fi (to make calls and exchange texts), though. 
Customers Reviews about TextNow
Better Business Bureau has applauded TextNow with an A+. 
For TextNow, Google Play and iOS App Store display a rating of 4.4 and 4 (out of 5), respectively. 
With 50M+ downloads from Google Play alone, you can imagine the buzz this app is creating. 
The reviews section has users talking about how the TextNow's free service is nothing short of a treat that they've wanted for a long time. Appreciation of other features and performance of the app leaves no doubt on its credibility. 
The only concern of users who have opted for the free plan is – ads. Apart from that, they seem to like everything about it. 
Wrapping up – 
TextNow is a refreshing change in the pool of expensive phone service, one that we have always wanted.
Precisely, their service is about – 
Phone service without the phone bill

– Can there be a better statement? With unlimited calling and texting, it is a pure boon for people in the U.S. and Canada. 

Connecting with family and friends abroad

– TextNow serves you with free (or low-cost) international calls to 230+ countries.

A side number for your side business –

Through the TextNow app, you can get a second phone number (with the area code of your choice) that you can use as your business phone line.