Get Belgium Virtual Phone Numbers
Build a dominant presence with Belgium virtual numbers.
A Belgium virtual phone number works like a typical mobile or landline number but routes the calls over the internet. It does not require a SIM card or a special device. Using a mobile or desktop app, you can make/ receive calls from anywhere, anytime.
CallHippo offers a free Belgium virtual phone number in its free plan. In the premium category, it has three other plans, and the details are given below. Choose a plan that syncs with your business needs.

A. Basic: $0/user/month
B. Bronze: $16/user/month
C. Silver: $24/user/month
D. Platinum: $40/user/month
Belgium virtual numbers are equipped with advanced features and cutting-edge capabilities that help businesses scale and streamline their customer support quality.

Integrated Power Dialer
User-friendly Dashboards
Real-time Analytics
Dynamic Call Transfers
Smart Call Forwarding
Extensive Call Recording
Intelligent Call Routing
Trusted By 4000+ Global Brands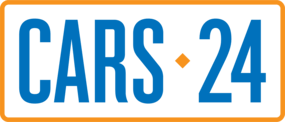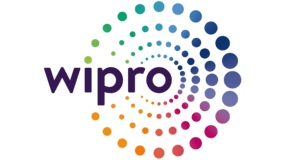 Make Your Mark With +32 Belgium Phone Number
Belgium virtual phone numbers help build a unified communication platform for your businesses. With advanced features, they empower you with sophisticated functionalities and innovative abilities.
Scale your business seamlessly with multiple extensions.

Make/ answer calls even while you are away from the desk.

Access advanced features and build a global customer base.

Streamline high-volume calls and improve agent productivity.

Separate your business calls and maintain a work-life boundary.
Why Do You Need Belgium Virtual Numbers?
Belgian virtual numbers have advanced features that help you answer your sales prospects and customers promptly and gain an advantage in the competitive space.
Build a trustworthy image in the Belgium market.
Save calling costs and offer superior customer support.
Ability to choose your own number, so customers recognize you.
Add a personal touch to customer calls and gain their support.
Communicate with customers in their preferred mode.
Offer a swift resolution of customer queries and problems.
Benefits of CallHippo Belgium Virtual Numbers
Belgium virtual numbers have advanced features that help businesses venture into unchartered markets in the domestic Belgium market and global space.
Regional Presence
With local numbers, build a strong image and nurture a sense of belonging in customers which influences them to prioritize you whether it's a sales or support request.
24/7 Availability
With advanced features like call forwarding, voicemail, etc., be available to your customers all the while. Do not miss out on calls from sales prospects or loyal customers.
Free Phone Number
CallHippo offers free Belgium virtual phone numbers in its basic plan. The premium plans have advanced features that support businesses of all sizes and scales.
Advanced Analytics
With custom metrics and KPIs, CallHippo helps track, monitor, review, and assess agent performance in real time and reduces average call handling time.
How To Get a Belgium Virtual Phone Number?
Step 1: First, sign up with CallHippo.
Step 2: Choose Belgium as the country and enter the area code.
Step 3: Choose a virtual number type that you prefer.
Step 4: Select a pricing package and make the payment.
Step 5: Configure the phone system, import contacts, and make calls.
Features of Belgium Virtual Phone Number
Belgium Toll-free Numbers
Toll-free numbers help strengthen your professional image and enhance your sales prospects by allowing customers to connect with you for free.
More Countries for Virtual Phone Number
Start your
Free Trial

today

CallHippo– Top Virtual Phone System Provider for Modern Businesses & Remote Teams.
Buy Numbers
Add Users
Start Calling
Start Free Trial
Frequently Asked Questions
The best thing about virtual numbers is that you can use them to make/ receive calls through WhatsApp. While creating a WhatsApp account, you must enter the Belgium virtual number, and then it will start functioning like the usual mobile number.
Yes, the CallHippo Belgium number can be integrated with CRM solutions and streamline the end-end customer relationship management.
No, you can make calls on the Belgium virtual number by using a mobile or desktop app.
With virtual numbers, the calls are routed through the internet while on mobile numbers, they are routed through a carrier. Also, virtual numbers come with a wide range of features like IVR, power dialer, call recording, etc. that help streamline high call volumes.