Date: May 1, 2023
In today's digital business world, it is critical to plan, implement, and track digital campaigns that help your company grow. For example, suppose you are running a special festival advertisement campaign using PPC ads. In that case, you can track the progress and outcome of the campaign using tools such as Google Analytics and Google Ads. These tools provide insights into campaigns and enable you to revise your strategy as needed.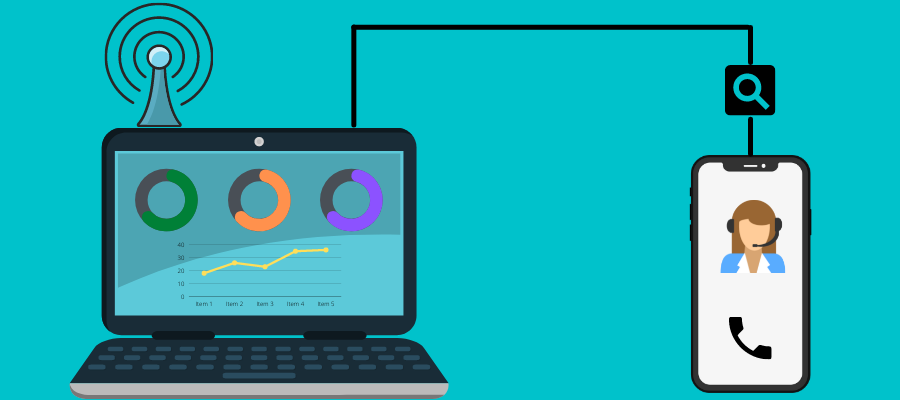 (source: geekflare.com )
Similarly, Customer Relationship Management– CRM tools such as Salesforce Essential and Oracle Netsuite CRM are available to track your customer support outcomes. But how will you track the lead generation via phone calls? Or how will you record and retarget the leads generated by phone calls? This is where business call tracking software comes in.
This blog will explain what call tracking is, how it works, the benefits of call tracking software, and factors to consider when purchasing call tracking software for your business, among other things. This blog aims to educate our readers on the fundamentals of call tracking software and its advantages. Let's start with what a tracking system is.
What Is A Call Tracking System And How Does It Work?
Based on the name alone, one can get a good idea of what a call tracking system is. In a nutshell, it is software that records information about incoming phone calls as well as the conversion between caller and attendees. The following are some examples of information and data that recording software tracks:
The origins of the calls

The number that has been called

The geographical location of the caller

Phone call recording

Marketing medium

Landing Page

Device Type, and

UTM parameters
Using this data, you can, among other things, compare the phone traffic generated by each tracking number and revise your strategy as needed. But how exactly does call tracking work?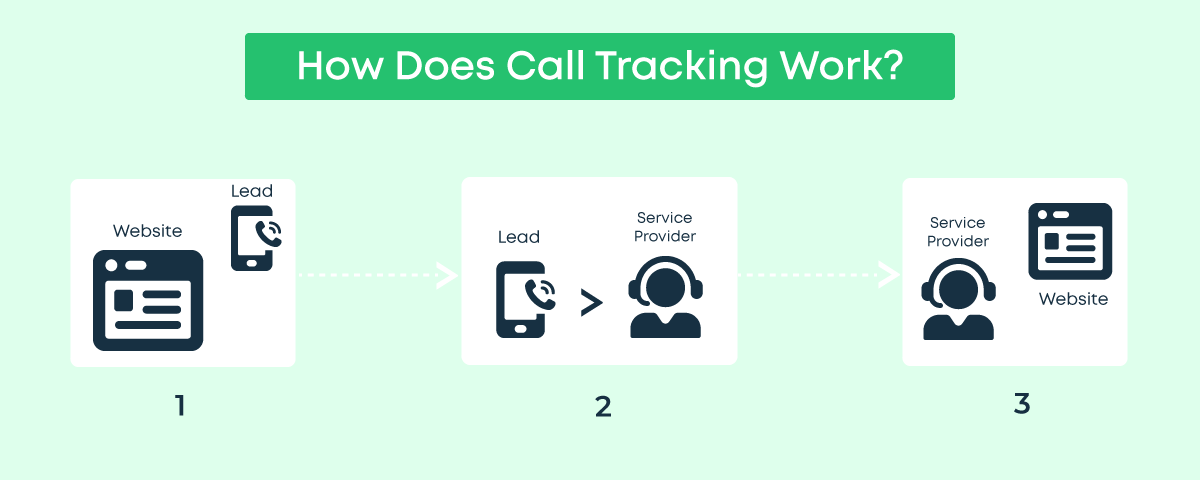 Well, the working principle of call tracking software is quite simple. First, each marketing campaign, whether online or offline, is assigned a unique tracking phone number by the software. Then, following that, each of these tracking numbers is routed to your primary business phone number.
Your customer service team uses the primary business number to answer and address each call received via tracking numbers. Ultimately, the call tracking system allows you to gain valuable insights into your campaigns in addition to answering customer calls.
For example, it will inform you about which campaigns are performing best, such as TV commercials, billboards, or website ads. Using this data, you can either revise the marketing plan or eliminate non-performing campaigns to avoid unnecessary marketing costs. 
Along with this benefit, there are numerous other advantages to using a call tracking system discussed in the following section.
The 7 Benefits of Call Tracking Software
The following are the top 7 advantages of phone tracking software. Let's take a quick look at each one to see how it can help your business.
1. Improves Lead Generation & Conversion
The Ultimate goal of Call tracking is to increase lead generation and conversion. The phone tracking system enables you to identify the exact source of the call. For example, you can find out where you got the lead, whether from a website or a billboard campaign.
This will ultimately assist you in illustrating your marketing campaign outcomes and revising and detailing them as needed.
2. Assists in Pushing Performing Ads & Eliminating Non-Performing Ads
Another advantage of call tracking software is that it allows you to push high-performing campaigns while eliminating low-performing campaigns. For example, as stated in the previous benefit, you can use phone tracking software to determine which ad is performing as expected and which is not.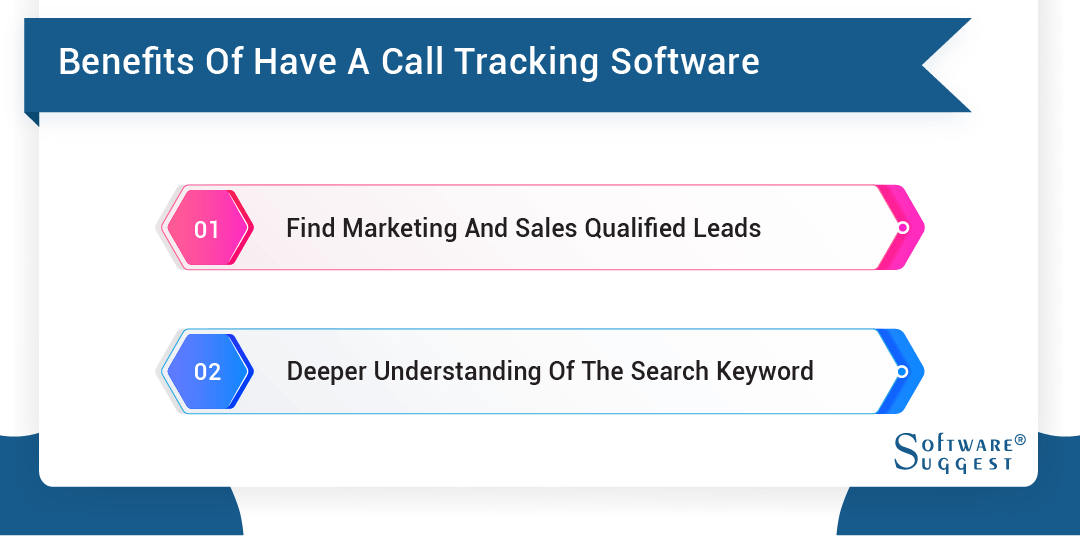 (source:softwaresuggest.com)
This information will be critical in determining whether or not to continue with the specific campaign. You can save resources and capital by discontinuing or putting a stop to underperforming ad campaigns.
3. Optimizes Paid Search
Paid campaigns consume a sizable portion of your digital marketing budget. As a result, it is critical that you get the most out of it. The investment must be repaid. While a well-optimized landing page may suffice, call tracking software provides much more. It assists you in converting those leads into sales, retargeting prospects, and determining the exact Google AdWord group or keyword string that prompted your customer to call.
This data will ultimately assist you in producing better ROI by refining your messaging and ad purchases based on real-time marketing metrics.
4. Provides Better Insights Into Campaign Data
It is critical to have insight into your marketing campaign. It not only assists you in navigating the strategy but also helps you in outlining the subsequent campaigns. Using call tracking software, you can successfully access various information and matrices, such as call origin, caller's geographical location, phone call recording, marketing medium, landing Page, UTM parameters, and device type.
The more data you have, the more effectively you can plan your digital campaigns. Furthermore, by having a better understanding of campaign performance, you can better accommodate customer needs as well as workforce training requirements.
5. Helps You Track ROI
Tracking the ROI of every marketing campaign is an essential component of the campaign itself. Spending $3000 on a campaign that only generates $1000 in revenue is neither a viable nor desirable strategy. For that reason, it is expected that you track the ROI of your marketing campaign.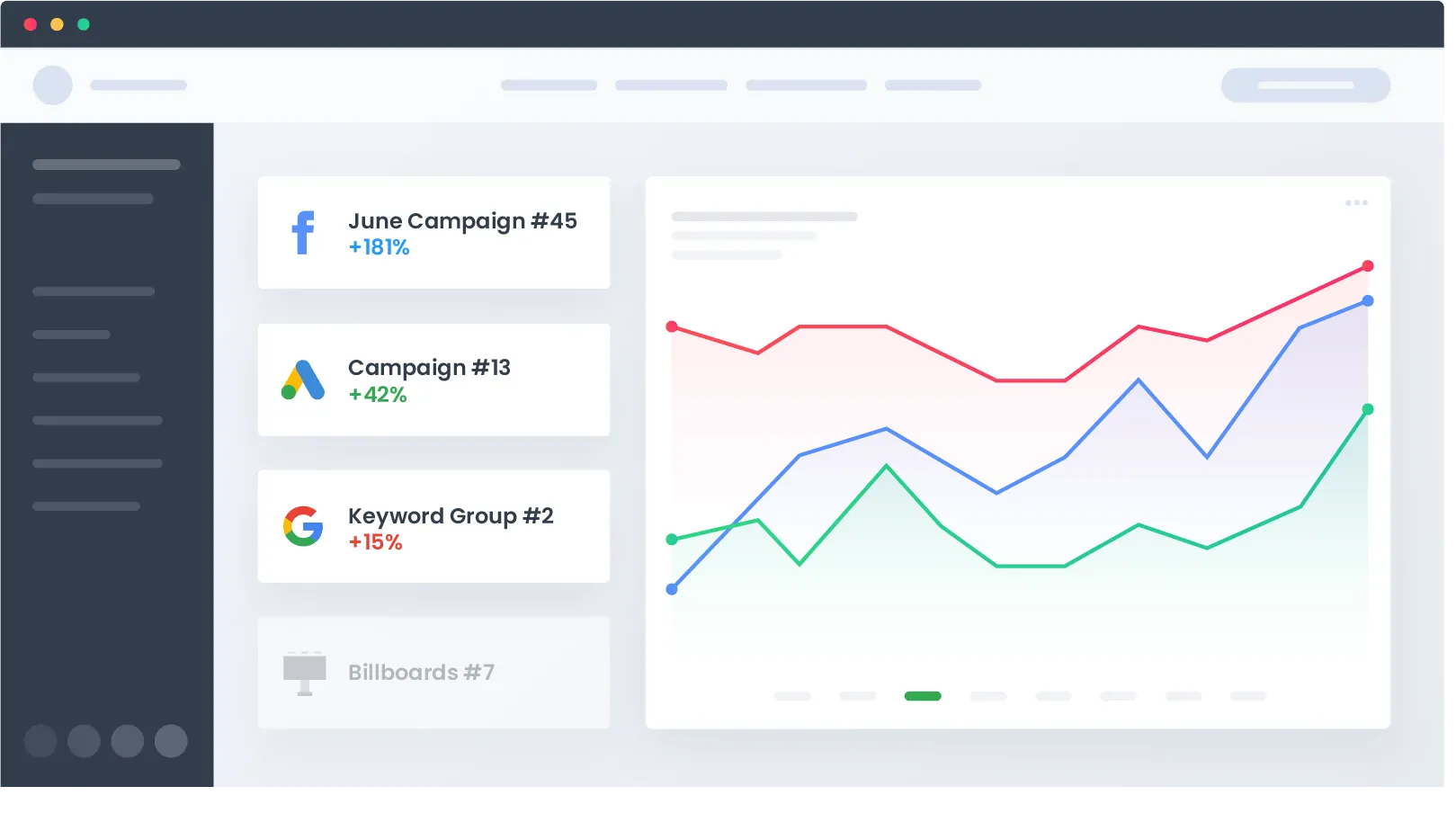 ( source: livecall.io )
Fortunately, call tracking software allows you to track ROI. Besides, for a higher ROI, you must provide customer service 24/7– which is an expensive endeavour. However, using phone tracking software, you can easily track missed calls and contact or target those customers during working hours.
6. Improves Customer Experience
The customer is, indeed, the emperor of the business market. All of these marketing exercises aim to please customers and provide them with the best products and customer service they crave. By providing a dedicated phone number for customer service, you have already improved the customer experience.
However, with call tracking software, you will have access to valuable additional information such as call intent, customer origin, and so on. This information will assist you in designing a specific strategy tailored to a specific group of customers in order to maximize the customer experience.
7. Helps You in Identifying the Strengths and Weaknesses of Your Workforce
The advantages of call tracking software are not limited to businesses and customers; it is also beneficial to your company's workforce. The phone tracking software allows you to track the performance of a specific team or individual to determine how good they are at their job.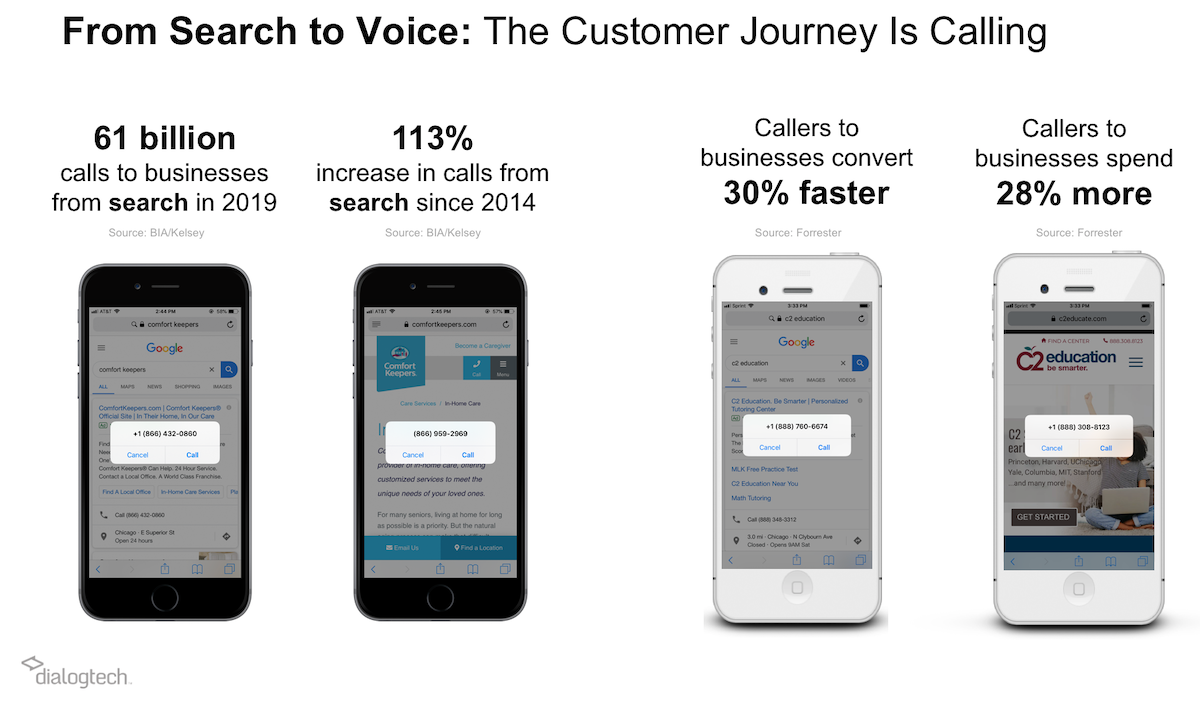 ( source: instapage.com )
Using this knowledge, you can change their responsibilities or roles, as well as plan their training. Besides, you can also identify the areas that require improvement. For example, customer targeting, retargeting, retention, churn reduction, after-sales service, and so on.
These are the top 7 advantages of using call tracking software. As we can see, the software provides a variety of benefits, ranging from tracking ROI to improving lead generation and conversion to gaining better insights into marketing campaigns. However, there are some factors to consider when purchasing a call tracking system for business.
5 Factors to Consider When Choosing A Call Tracking System
1. Reliability
Select a reliable phone tracking software. Find out if the company has a backup system in place in case the primary server fails. If not, avoid buying that product.
2. Integrations
Find out how simple it is to sync all of your tools and platforms with the call tracking system you intend to purchase. A good phone tracking system for business should integrate with Google Analytics, Google Ads, Facebook, and other similar services.
3. Phone Number availability
Furthermore, the platform or software you intend to purchase must provide phone numbers in relevant area codes for your business. Make sure that the call tracking service provider offers this facility.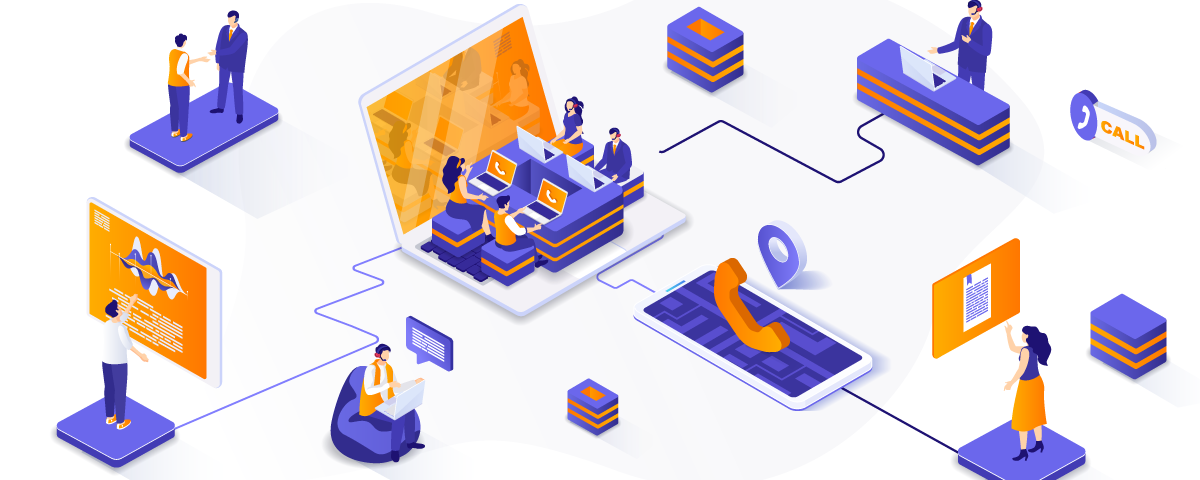 4. Customer Service & Support
When purchasing call tracking software for your business, customer support is crucial. In the event of an emergency, the company should be able to provide all necessary assistance as soon as possible.
5. Value for money
Finally, find out whether the call tracking software or service you are considering is worth the money you are spending. If the ROI or benefits are inadequate, consider alternative software.
Keep all of these factors in mind when selecting the best call tracking tools for business.
The Bottom Line: Performance tracking of marketing campaigns is critical for several reasons. It provides real-time insights into the campaign, allows you to eliminate or discontinue underperforming campaigns, and assist you in tracking ROI, among other benefits. You can achieve all of these benefits even by using call tracking software. Therefore, we recommend that you invest in and get the call tracking software for your business right away!
WORDS THAT MAKE SENSE!
Read The Most Well Researched & Insightful Articles From CallHippo Team