Date: August 6, 2023
Phone calls are one of the most valuable and highest-quality sources of leads. 43% of all search-related conversions happen over the phone. But do you know which of your marketing campaigns are driving the maximum calls? Do you know which campaigns to optimize for higher returns? 
Call tracking software allows you to map everything, including call source attribution, call statistics (call length, conversion rates, etc.), and phone conversations. The metrics received from call tracking software helps you optimize further campaigns so that you are not out of your game plan. However, not all call tracking systems are equal. You need to carefully choose the right one as per your needs. To make things easier for you, we have created a list of the 19 best call tracking software. 
What is  Call Tracking Software?
Call tracking software is an instrument businesses use to monitor, analyze, and optimize their phone call activities. It provides important insights into the effectiveness of lead-generation campaigns, marketing efforts, and customer interaction. 

This technology lets companies assign unique phone numbers to different marketing channels, like online advertisements, social media campaigns, and website pages, enabling them to precisely track the origin of incoming calls.
By using call monitoring technology, businesses can acquire comprehensive details on call duration, frequency, caller demographics, and call results. It enables marketing and sales teams to assess the effectiveness of their plans, spot high-performing campaigns, and discover the channels that impact lead generation and client acquisition the most.
Additionally, call tracking solutions allow companies to improve customer service by recording and reviewing calls for training and quality objectives. 
Businesses can use call tracking services to optimize their marketing costs, make data-driven decisions, and raise their total return on investment (ROI). Moreover, businesses can remain ahead of the competition, offer excellent customer service, and promote sustainable growth in today's cutthroat business environment by utilizing the power of call tracking systems.

Expert Advice
"When selecting a call tracking tool, prioritize integration with your CRM and advertising platforms. Dynamic Number Insertion (DNI) is crucial for accurate marketing attribution. Seek features like call recording for training, real-time analytics for immediate insights, and ensure scalability to accommodate growth. Lastly, choose a tool with robust customer support and always test before fully committing to ensure alignment with business needs. "
Features of Call Tracking Software
We will now discuss the key features of call tracking solutions that can completely change how companies communicate with their clients.
1. Dynamic Number Insertion (DNI)
An effective inbound call tracking software's foundation is dynamic number insertion. Unique phone numbers are constantly assigned to different marketing channels, campaigns, or even single advertisements. The call tracking technology records crucial information when a customer dials a certain number, including the call's origin (e.g., website, PPC ad, social media), the marketing campaign that generated the call, and the caller's location. 
With the help of this tool, businesses can precisely attribute phone call leads, get a full picture of their marketing performance, and allocate resources based on the most successful campaigns.
2. Call Analytics With AI Insights 
The advancement of data analysis is made possible by incorporating AI into call tracking technologies. Modern AI algorithms examine transcriptions and call records to find patterns, customer sentiment, and prospective business prospects. 
Businesses can better identify client pain points, attitudes towards their goods or services, and opportunities to enhance customer service interactions using AI-driven insights. With this knowledge, organizations can proactively improve customer loyalty and satisfaction.
3. Interactive Voice Response (IVR) Integration
IVR integration improves how calls are handled by enabling callers to use their phone's keypad or voice commands to select selections from a menu. The IVR system routes call to the appropriate department or service based on the choice made by the caller. IVR systems also collect background data from callers, which helps agents prepare for the call and gives callers a more effective and tailored experience.
4. Call Tagging and Call Outcome Tracking
Call tagging enables organizations to classify calls based on specific characteristics or results, such as lead quality, purchase intent, or client comments. This feature makes call analysis easier and makes reporting data at a finer level possible. 
Call outcome tracking enables companies to monitor the customer journey following a call, determining whether the conversation resulted in a successful transaction, an appointment, or other desired actions. Businesses can evaluate the success of their call handling and marketing efforts by tracking call outcomes.
5. Automated Call Routing 
Automated call routing is crucial for companies that manage significant call volumes or operate in numerous locations. This function routes calls to the most appropriate agent or division using specified rules and clever algorithms.
Calls are routed according to factors like caller location, preferred language, or particular agent abilityes. Automated call routing ensures callers are swiftly linked to the appropriate resources, minimizing hold times and improving client satisfaction.
You May Also Read : What is Call Routing & How Does It Work?
Top 20 Call Tracking Tools 
With features like caller insights, call logs, and VoIP (Voice over Internet Protocol), CallHippo makes it easier for you to track calls. Its keyword-level attribution monitoring on calls and text messages makes it one of the market's top call tracking software in the market.

Product Highlights: 
Helps analyze what campaigns are driving calls and conversions.

Provides complete details about the callers (their number, device, location, new or repeat, time, and duration of the call). 

Allows you to record calls, so you know what your callers' concerns are and how your sales representatives are performing. 
Pricing: 
You will have to contact CallHippo for a custom quote. 
Retreaver is yet another great call tracking system that provides a birds-eye view of inbound calls. With call data tagging and tracking, Retreaver helps better understand the customer journey. 

Product Highlights:
Check which campaign is driving the call, if the caller had interacted with your brand before, which agent attended the call, and the final outcome.

Spot common questions or requests, so you can better prepare your team for them. 

Give your agents necessary details about the caller, such as the product or service a customer is calling about and the offer they are interested in before the call is connected. 
Pricing: 
Retreaver's pricing starts from $25/month. The more the number of incoming calls, the more the pricing. 
Delacon is one of the best call tracking software in our list. It displays call analytics across marketing channels and provides in-depth reports, so you know what happens before, during, and after the call. 

Product Highlights:
Allows you to analyze conversations, spot keywords, and categorize calls using AI.

Helps ensure that the right person answers the calls at the right time. 

Offers dynamic numbers that let you follow and track website visitors throughout their browsing sessions. 
Pricing: 
Delacon's pricing starts from INR 750 (and a one-time setup fee of INR 10,000). 
As the name suggests, WhatConverts is a complete call tracking software that reveals the marketing campaigns that drive leads. You can also check the keywords the prospect used to find you.  

Product Highlights:
Converts call to texts with call transcription, so you can analyze the entire call without listening to the entire recording. 

Allows you to qualify incoming calls as leads as soon as the call ends. 

Integrates with 1000+ applications, including Zoho, Google Ads, Salesforce, and WooCommerce. 
Pricing: 
WhatConverts offers three plans based on the usage requirement:
Plus Plan ($30/month):

One account, 6 local numbers, and 335 local minutes.

Pro Plan ($50/month):

One account, 15 local numbers, and 625 local minutes.

Agency Plan ($200/month):

Unlimited accounts, 67 local numbers, and 2855 local minutes.
What makes 800response the best call tracking software is its real-time call tracking and monitoring features. This ensures you have the latest information on the incoming calls. 

Product Highlights:
Helps understand why callers are contacting you to create better marketing campaigns.

Provides call summary reports in one place (campaign summary, daily & hourly call summaries, and zip code & county call summaries). 

Allows you to export call data to your CRM. 
Pricing:
800response's pricing starts from $250 per month. 
CallSource is the perfect call tracking system for businesses in the appointment-heavy industries, such as hospitality, healthcare, home services, and consultants. 

Product Highlights:
Helps identify which calls are potential customers. 

Alerts you when a customer fails to book an appointment, enabling you to re-contact them and increase conversions. 

Empowers you to identify how your agents are handling your potential customers. 
Pricing:
CallSource has not made its pricing public. You will need to contact the provider for a custom quote. 
You May Also Read : 7 Best Auto Attendant Phone System for Your Business
CallFire is a complete VoIP solution that allows businesses to purchase local and toll-free numbers that they can use on advertisements. You can even track calls from SMS campaigns. 

Product Highlights:
Allows you to create custom notifications that provide important call information via email or mobile device. 

Offers a holistic view of your advertising performance and spending. 

Lets you whisper messages to agents while they are on a call to increase the chances of conversion.
Pricing:
CallFire offers five plans:
Pay as you go (6 cents per minute/text)
Lite ($99/month):

2500 minutes/text

Startup ($199/month):

5500 minutes/text

Grow ($299/month):

10000 minutes/text

Pro ($599/month):

20000 minutes/text
Invoca is an AI-powered call tracking platform that can help advertisers make smarter decisions by providing much-needed visibility into the campaigns, keywords, and ads that drive high-value calls. 

Product Highlights:
Allows you to qualify and route calls based on factors like geolocation, time of call, product interest, and more. 

Provides insights into conversation data, uncovering new customer patterns and behaviors. 

Helps monitor call quality so you can optimize your ads for more conversion and revenue. 
Pricing: 
Invoca has not made its pricing public. Feel free to contact the company for a custom quote. 
Looking to enhance your agents' performance? VoiceOps could be the perfect call tracking system for your business. However, VoiceOps is ideal for only three industries: lending, insurance, and travel. 

Product Highlights:
Allows you to track campaigns and keywords that drive calls. 

Transcripts everything that happens in a call so you can use the data to train your agents. You can also leave feedback for agents directly on the transcript. 

Lets you find specific phrases within a call, such as competitor mentions, customer objections, etc. 
Pricing: 
You need to contact the company for a tailored quote. 
Formerly Ifbyphone, DialogTech offers features like call attribution, call scoring, call routing, and call management. It also has an advanced call filtering technology, allowing you to categorize calls by source, keywords, caller IP location, and conversion tags. 

Product Highlights: 
Allows you to insert trackable virtual phone numbers into your online and offline ads to track how effective each source is. 

Lets you track caller's path through your website, including what drove them to your site, the entry page, the content they viewed (and for how long), and the page they called from. 

Allows you to use local numbers to establish a local presence and attract more customers. 
Pricing: 
DialogTech offers tailored pricing based on your requirements. Feel free to contact the company. 
AvidTrak is yet another great call tracking software that tracks calls from different channels, such as Search, Social, Display, and Print. You can even record phone conversations of all the incoming calls. 

Product Highlights:
Call whispering allows you to provide necessary information to the agent to increase the chances of conversion. 

The conversion path report shows which web page(s) engage your audience and drive calls. 

Record phone conversations of your incoming calls to coach your agents. 
Pricing:
AvidTrak's pricing depends on your geographic location. For instance, if you are located in the US & Canada, there is a $2 fee for local and toll-free numbers. If you are in Australia, you will have to pay $7.5 for a local number.
13. CallView 360
Track customers' demographics, call volume, and record calls with CallView 360. You can even create custom notifications on your call tracking, so you don't miss any information. 

Product Highlights:
Delivers customized call analytics reports regularly to your email. 

Lets you integrate the call tracking software with any external software via its open API framework. 

Provides helpful insights into your customers' interests, intent levels, and call success ratings. 
Pricing:
You need to contact the company for a tailored quote. 
Ringba, provides businesses complete control over their call flow and improves their return on investment. Besides, there is no contract, feature gatekeeping, or price gouging. 

Product Highlights:
Helps ensure maximum yield across all your advertising channels with intelligent call routing.

Lets you view, group, filter, sort, manipulate, and export your data in real-time. 

Allows you to pre-qualify potential clients using IVR (Interactive Voice Response) builder. 
Pricing: 
Ringba offers two plans: 
Basic ($0 per month):

Local tracking ($0.065/minute), local numbers ($3/month), and call recording ($0.01/month)

Premium ($99 per month):

Local tracking ($0.045/minute), local numbers ($2/month), and call recording ($0.005/month)
You can also contact Ringba for a custom quote.  
Phonexa is an all-in-one marketing platform with features like lead distribution, detailed call reports, and predictive modeling. You can even perform an in-depth analysis of internal and external marketing campaigns. 

Product Highlights:
Organize, route, and strategically transfer leads based on custom filters. 

Helps understand market trends, making it easier for you to create campaigns that can generate higher ROI. 

Lets you listen to all the inbound calls for quality assurance. 
Pricing: 
Phonexa offers four pricing plans:
Free ($0/month):

Two users, call price ($0.03-0.07 per minute), 60 days report storage, and more. 

Lite (Starts from $100/month):

Five users, call price ($0.03-0.07 per minute), 180 days report storage, and more.

Premium (Starts from $300/month):

Ten users, call price ($0.03-0.07 per minute), 365 days report storage, and more.

Enterprise (Starts from $500/month):

Unlimited users, call price ($0.03-0.07 per minute), 1100 days report storage, and more.
RingDNA helps improve your sales team's performance. It provides AI-powered guidance and insights for marketers to boost their campaign's performance. 

Product Highlights:
Provides in-the-minute guidance based on real-time behavior and best practices learned from billions of sales interactions.

Helps shorten the sales cycle with curated performance insights that scale strategic planning. 

Sends alerts on revenue-critical sales conversations.
Pricing: 
You need to contact the company for an accurate pricing. 
Whether you need local or toll-free numbers for your advertising campaigns or a custom IVR, CallerReady has it all. It attributes all your call data with ads to help you understand what works best. 

Product Highlights:
Allows you to route the calls based on location, IVR, and prioritized distribution. 

Helps tie the offline phone call conversion to the click that drove the call and the keyword that drove the click. 
Pricing: 
The company has not made its pricing public. You need to request them for a tailored quote. 
One of the leading call tracking software, Exotel, makes it easier for you to measure the marketing ROI of different channels, including Google Ads, local listings, billboards, and print ads. 

Product Highlights:
Lets you assign different virtual numbers to your listings and offline advertisements, enabling you to measure the effectiveness of each channel. 

Routes the call to the right agents based on your call flows. 

Provides real-time information related to the incoming calls, such as caller information, call duration, etc. 
Pricing: 
Exotel offers three pricing plans:
Dabbler ($200):

6 months validity, $120 credit (which can be used for making calls), can be accessed by 3 employees. 

Believer ($500):

12 months validity, $350 credit (which can be used for making calls), can be accessed by 6 employees. 

Influencer ($1000):

12 months validity, $850 credit (which can be used for making calls), can be accessed by any number of employees. 
CallRail offers an easy to understand dashboard that consists of complete details about the caller, such as their name, the number of interactions, first called on, initial source, keywords, and call transcript. 

Product Highlights:
Empowers you to make smarter marketing decisions backed by data. 

Provides a comprehensive understanding of your local search performance. 

Allows you to filter calls by call highlights, keywords, agent, time & date, and source.
Pricing: 
CallRail has four pricing plans: 
Starting at $45/month:

10 local numbers and 500 local minutes. 
Starting at $60/month:

10 local numbers and 1000 local minutes.
Starting at $120/month:

25 local numbers and 2500 local minutes.

Starting at $255/month:

50 local numbers and 6000 local minutes.
Convirza is an intelligent call tracking system that helps evaluate campaign effectiveness with its real-time AI call analytics. You can easily find the web pages, keywords, campaigns, and ads that drive the maximum revenue. 

Product Highlights: 
Understand caller intent and behavior with the help of AI. 

Use call recordings to improve your sales agent's capabilities. 

Understand your customer journey with multi-touch call attribution.
Pricing: 
Convirza offers two plans:
Starter ($29/month):

10 phone numbers and 600 minutes
Professional ($199/month):

20 phone numbers and 2000 minutes
You May Also Read : 11 Best Call Recording Software for Call Center In 2023
How To Choose The Best Call Tracking Software For Your Business?
Call tracking software is a powerful solution that helps with crucial details about consumer behavior and enhances marketing plans. But with so many alternatives, choosing the best call tracking software can be complicated.
The points below will streamline the process and assist you in finding the best call tracking app that fits your specific company's needs.
1.  Identify Your Objectives
Establish your goals and needs before searching for a call tracking system. Do you want to improve overall business communication more than measure the success of marketing campaigns or customer service? Understanding your objectives can help you choose the best tool for your needs.
2. Call Tracking Features
Examine the features that each phone call tracking software has to offer carefully. The ideal application should offer several crucial capabilities to help you get the most out of your call data. The ideal tool should include features like call recording, call analytics, call source tracking, call routing, and real-time reporting. Call analytics provides valuable information on caller demographics and behavior, while call recording can benefit customers by analyzing discussions.
3. Integration Capabilities
Verify that the call tracking solutions can seamlessly integrate your corporate software and processes. Data flow can be streamlined, and overall productivity can be increased by integration with Customer Relationship Management (CRM) platforms, marketing automation tools, and analytics software. You can correlate call data with other customer contacts using a well-integrated system, which gives you a complete picture of your client's journey.
4. User-friendly Interface
The call tracking app must have a simple and user-friendly interface to be used effectively. All team members can easily access and comprehend the data without requiring lengthy training owing to its visually appealing dashboard with simple navigation. Avoid using tools with confusing or sophisticated user interfaces that could reduce productivity.
5. Data Security and Compliance
Data security is crucial due to the sensitive nature of client data. Ensure the company providing the call tracking technology adheres to industry standards for data protection and employs strong security measures to protect consumer information. 
Additionally, depending on where you are located and who your target audience is, make sure the tool conforms with any applicable data protection laws, such as the GDPR (General Data Protection Regulation) or CCPA (California Consumer Privacy Act).
Wrapping Up
Call tracking plays an important role in marketing as it gives the necessary data they need to improve their campaign's effectiveness and return on investment. The 19 call tracking software mentioned in this article are the best ones available in the market currently. 
Do you use call tracking software? Which one? How is your experience with it? Let us know in the comments.
Frequently Asked Questions
1. How much does a call tracking tool cost?
The price of a call tracking tool varies according to its features, usage, and providers. Prices typically range from $30 to $300 a month. Advanced options that include extra analytics and integrations could be more expensive. Consider comparing many suppliers to locate the one that best suits your company's needs and budget for accurate pricing.
2. How much time does it take to implement a call tracking tool?
Implementing a call tracking tool takes 2-4 weeks, depending on the complexity and the number of features needed. Selecting the appropriate technology, integrating it with your website and phone system, and customizing analytics are all part of the initial setup. Testing and customization guarantee accurate data capture. Performance optimization is ensured by regular monitoring.
3. How do you know if someone is tracking your calls?
Watch for odd electronic interference during calls, sudden battery drain, and suspicious background noises to see if somebody is listening in on your calls. Check your phone frequently for new apps or permissions. Make use of reliable security software and keep an eye out for any unusual phone behavior. If you have concerns, talk to experts.
4. What are the benefits of using call tracking software?
The advantages of call tracking software for businesses are numerous. It allows businesses to track and evaluate incoming calls and attribute them to particular marketing initiatives or distribution channels. Businesses may maximize their ROI and increase conversion rates by optimizing their marketing strategies, improving customer service, and making data-driven decisions.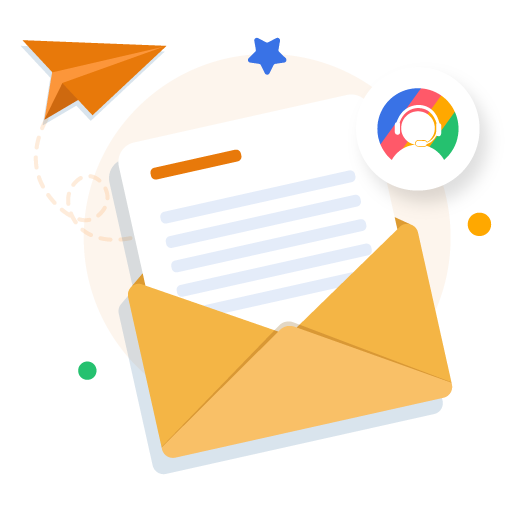 Let's Stay in Touch
Subscribe to our newsletter & never miss our latest news and promotions.

+21K people have already subscribed