Date: July 25, 2023
In the 21st century, customer service has emerged as one of the most critical components that decide the success of any organization. Customers have now become more aware of their choices and consumer rights.
They expect high-grade products at reasonable costs, as well as on-time and quality service. This has eventually prompted organizations to adopt advanced call center technologies such as VoIP phone systems, power dialers, Automatic Call Distribution (ACD), Computer Telephony Integration, and others.
Additionally, customers today are continuously engaging with brands via various platforms. Some contact a contact center and speak with a representative, while others interact with a chatbot on a website or via social media.
All of these interactions that take place across the various channels are valuable to the organization and contribute to creating or modifying their strategies.
That is why they require technology that allows them to record and analyze these conversations in order to derive actionable findings and, eventually, grow the business. One such solution that effectively serves this purpose is known as conversation analytics software.
This blog will cover everything about conversation intelligence software, including what it is, how it works, the benefits of using conversation analytics software, the top 10 conversation analytics software, and the most frequently asked questions about conversation analytics.
Let's start with an overview of conversation analytics.
What Is Conversation Analytics?
As the name implies, conversation analytics is nothing more than an in-depth analysis of phone call conversations using AI-powered technologies. In other terms, it is the process of extracting meaningful data from human speech and text conversation using Natural Language Processing (NLP).
This method is typically used by firms that deal with customer service to extract essential insights for enterprise use.
Get Conversation Intelligence Software Now!
How Does Conversation Analytics Work?
Conversational analytics derives data from human communication, both written and verbal, using artificial intelligence and NLU algorithms. For example, it extracts keyphrases or keywords used by humans during phone or text conversations. In addition to key phrases, it also identifies the tone and emotion of the speech.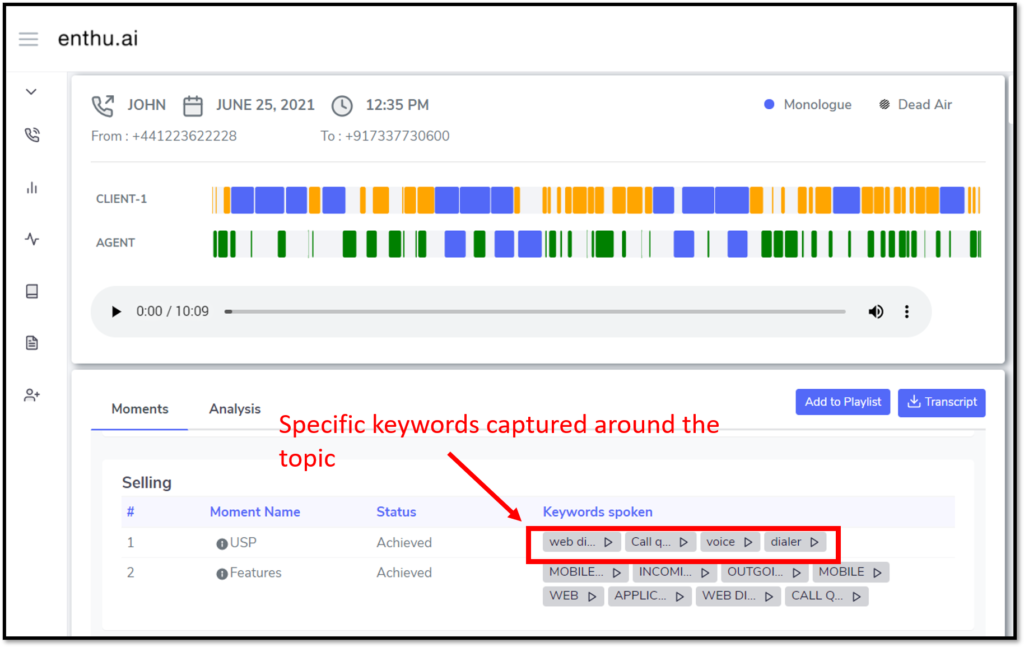 ( Source: enthu )
Later, the conversation analytics software aggregates and indexes all of this data, which is then presented as a report. Based on these findings, organizations can plan further training programs or adjust their strategies. A well-planned conversation analytics approach provides several benefits to the organization, as explained in the following section.
You May Also Read : Benefits of Speech Analytics for Call Centers
Benefits of Conversation Analytics
With conversation intelligence software, you can get crucial information from each call, boost sales, discard ineffective strategies, and improve your training process.
Moreover, sophisticated and well-implemented conversation intelligence software provides a number of advantages to organizations, including:
Measure conversation and lead quality

Evaluate your team's communication skill

Analyzes keywords and phrases

Detects conversation tone and emotions

Evaluates caller sentiment

Eliminate manual listening

Provide real-time, retroactive suggestions

Automate follow up actions, and

Provide instant access to insights
Given all of these advantages, more and more businesses are investing in conversation analytics software. According to a recent survey, conversation intelligence software is expected to increase at a 7.8 % CAGR between 2019 and 2027.
However, to get the most out of your investments, you need the best conversational analytics software that precisely aligns with your business requirements and objectives – both short and long term.
However, since there are so many conversation analytics software options on the market, sorting out the best is difficult for firms unfamiliar with this technology.
But don't worry. To help you out, our team of specialists has reviewed a range of conversation analysis software and compiled a list of the top 10 conversation intelligence software listed below.
Top 12 Best Conversation Intelligence Software In 2023
The following are the top 10 conversational analytics software in 2023. Let's look closely at what they have to offer in terms of features, pricing plans, language support, and other technical and non-technical factors.
1.  CallHippo Coach Speech Analytics Software
What makes CallHippo Coach the best conversation intelligence software is that it automatically identifies the calls that need your attention (e.g., customer objections, competitor mentions, compliance gaps, and script deviations). This way, you won't miss any important calls the next time.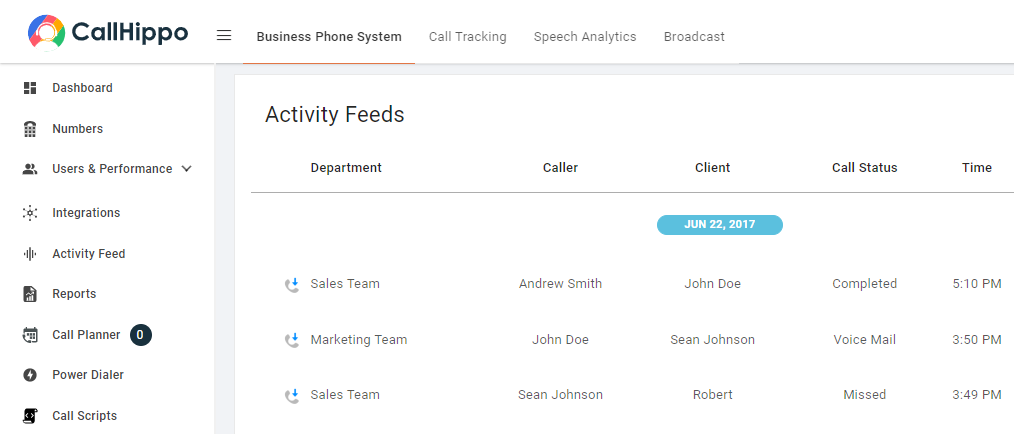 Key Features of CallHippo Coach:
Call Transcription:

Get all your calls auto transcribed so you can refer back to them for faster QA checks. 

In-depth Analytics:

Get a comprehensive understanding of your agents' performance and key KPIs. 

Moment Analysis:

Define key moments to automatically surface the calls featuring them. This helps stay atop all the things that matter to your business. 

Exhaustive Data Filtering:

Find calls with specific filters and parameters. 

Feedback Manager

: Rate calls, offer feedback, and share them with agents right when you're analyzing it.

Customizable

: Tailor the software as per your needs and use case (e.g., sales, customer support, etc.).
Languages Supported: English, covering all major accents, including American, British, European, Indian, South African, Southeast Asian, etc.
CallHippo Coach Pricing: CallHippo provides customized pricing based on your specific use case. Contact their sales team to get an estimate.
The DialerHQ Speech Analytics Software is a potent tool to improve how businesses examine and extract valuable data from their client interactions. This application enables businesses to unearth the hidden potential within their call recordings and improve their customer service strategies by utilizing advanced speech recognition technology. 

Features
Speech Recognition-Correctly transcribes your recorded conversations. Convert audio to text, examine, and draw valuable conclusions from customer conversations.

Sentiment Analysis-Understand consumer satisfaction levels and make data-driven decisions.

Keyword Spotting- Detect trends, compliance problems, and priceless insights that can result in operational advancements.

Call Analytics Dashboard- Access real-time information, create reports, and visualize key performance indicators (KPIs).

Customizable Alerts and Notifications-Alerts users of critical events or trends in customer conversations to take proactive measures to handle issues or changes in real-time.
Languages Supported: English, Spanish, French, German, Italian, Portuguese, Mandarin Chinese, Japanese, Korean, and Russian. 
DialerHQ Pricing: The cost of the DialerHQ Speech Analytics Software is adapted to each company's unique needs.
3. Enthu.ai Conversation Intelligence Software
Enthu.ai helps automate call QA processes, streamline agent evaluation, and improve your call center's efficiency. It enables you to identify the KPIs and behaviors that your best agents exhibit. You can then use the insights to improve your teams' overall performance.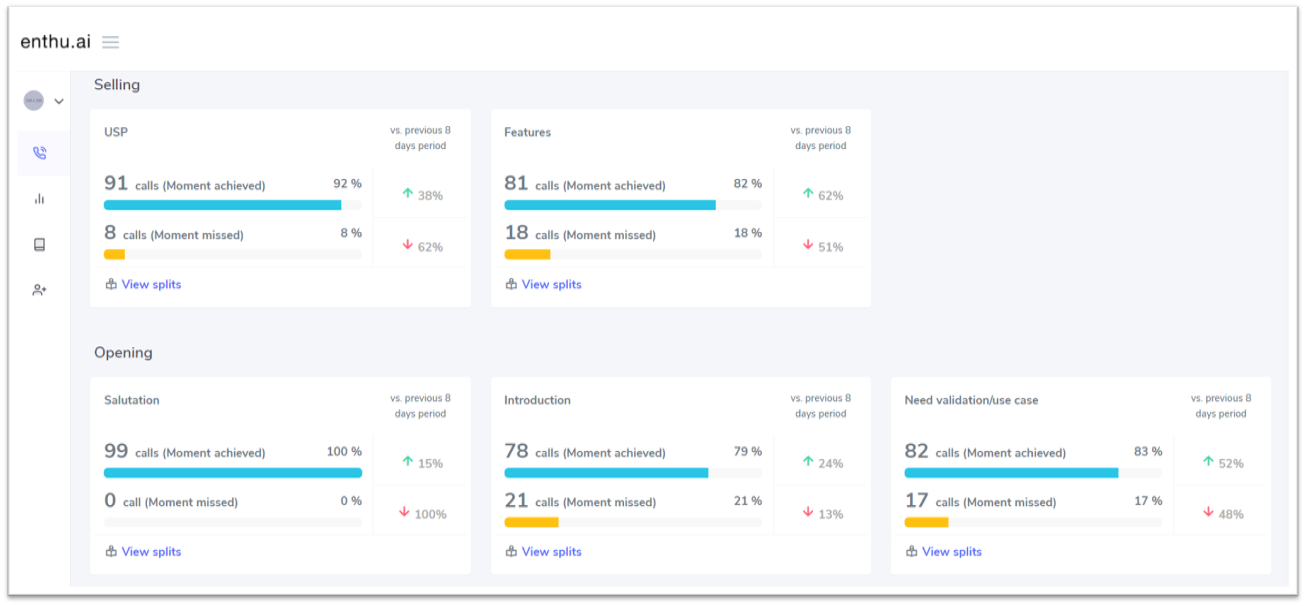 ( Source: enthu )
Key Features of Enthu.ai:
Call Monitoring

: Monitor all your calls without having to listen to the entire call. Enthu highlights the key moments that you should listen to. 

Analytics

: Identify how your agents are performing and find ways to enhance their effectiveness.

Process Intelligence:

Define keywords, instances, moments, and compliance gaps to get a holistic view of your business processes. 

Individual Performance:

Get a detailed report on your agents' performance, including impact outcomes and customer feedback. 
Languages Supported: English, covering all major accents, including American, British, European, Indian, South African, Southeast Asian, etc.
Enthu.ai Pricing: Enthu Conversational analytics software provides customized pricing for each organization depending on their specific needs.
You May Also Read : How Call Analytics Can Help Improve Conversions?
4. SalesLoft Conversation Intelligence Platform
SalesLoft is an all-in-one platform that allows you to track calls, coach your agents, and analyze conversations. Understand buyer engagement, intentions, and customer behavior right from the calls. You can even leave notes for your support representatives so they can improve themselves.
Key Features of SalesLoft:
Call Recording:

Record audio and video calls to keep a tab of

who said what

. 

Call Transcribers:

Convert all your audio and video calls into text, so you can get back to it as and when required. 

AI-Based Analysis:

Scan transcripts for keywords, competitor mentions, and other things that matter to your business. 

Create Playlists:

Create a playlist of the call handling best practices so that you can coach your agents better.

Retain Top Agents:

Know who your most valuable agents are and take the right steps to retain them.
Languages Supported: English
SalesLoft Pricing: SalesLoft, like most of the conversational analytics software on this list, offers customized pricing based on your specific business needs.
5. Mindtickle Conversation Intelligence Software
Call AI solution from Mindtickle helps world-class companies be ready to grow revenue by recording, transcribing, and analyzing sales calls for customer insights and coaching. With conversational insights tightly integrated into training and content programs, Call AI helps revenue teams achieve a continuous state of excellence and be ready for every selling situation.

Unlike traditional conversation intelligence programs that fail to deliver behavior change, Mindtickle's unified approach helps sales leaders identify winning behaviors, access voice of customer insights, and create a culture of coaching. Finally, reps can access all of the insights, content, and training they need in one place while collaborating to improve deal outcomes.
Key Features
Improve rep productivity: Helps reps collaborate on meeting prep and follow-ups while bringing powerful customer insights into your CRM.
Create more top reps: Apply individualized coaching, training, and reinforcement exercises informed by AI.
Identify and fix deal risks: Address the real-world behaviors that stop salespeople from winning deals.
Set the true north for sales performance: See how calls compare to the winning behaviors displayed by top reps.
Arm sellers with the insights they need to win more deals: Analyze what happened on calls. Auto-suggest training programs and content that helps reps better prepare and follow up.
Reinforce sales messaging: Promote a culture of consistency by understanding how reps use messaging and content in the field. Reinforcing winning behaviors through built-in coaching.
Accelerate onboarding with real-world best practices: Improve your team's confidence in having impactful sales conversations by arming them with inspirational call playlists and best practices.
Measure program and seller effectiveness on live calls: Use analytics to map enablement and content efforts to the business impact they have on live calls.
Deliver personalized coaching: Help frontline managers easily prepare for engaging coaching sessions by accessing call scores and recordings.
Inspire reps with engaging, real-world enablement: Build playlists of best-in-class calls and snippets to inspire reps.
Make meeting prep and follow-ups a breeze : Use AI to help reps better prepare and follow up by suggesting best practices and content that drive deal outcomes based on what happened on calls.
Languages Supported: Arabic, Chinese, Danish, Dutch, English, Filipino, French, German, Hebrew, Hindi, Indonesian, Italian, Japanese, Korean, Mandarin, Lithuanian, Malay, Polish, Portuguese, Russian, Spanish, Thai, Turkish, Vietnamese
Pricing: Mindtickle does not provide pricing information for this product or service. This is common practice for software sellers and service providers. Contact Mindtickle to obtain current pricing.
6. Gong Conversation Intelligence Software
Gong conversation analytics software captures your customers' interactions phone, web, conferencing, and email to get a better understanding of your buyers' interactions. This will help you win more deals and increase customer satisfaction rates. However, it is meant primarily for remote teams.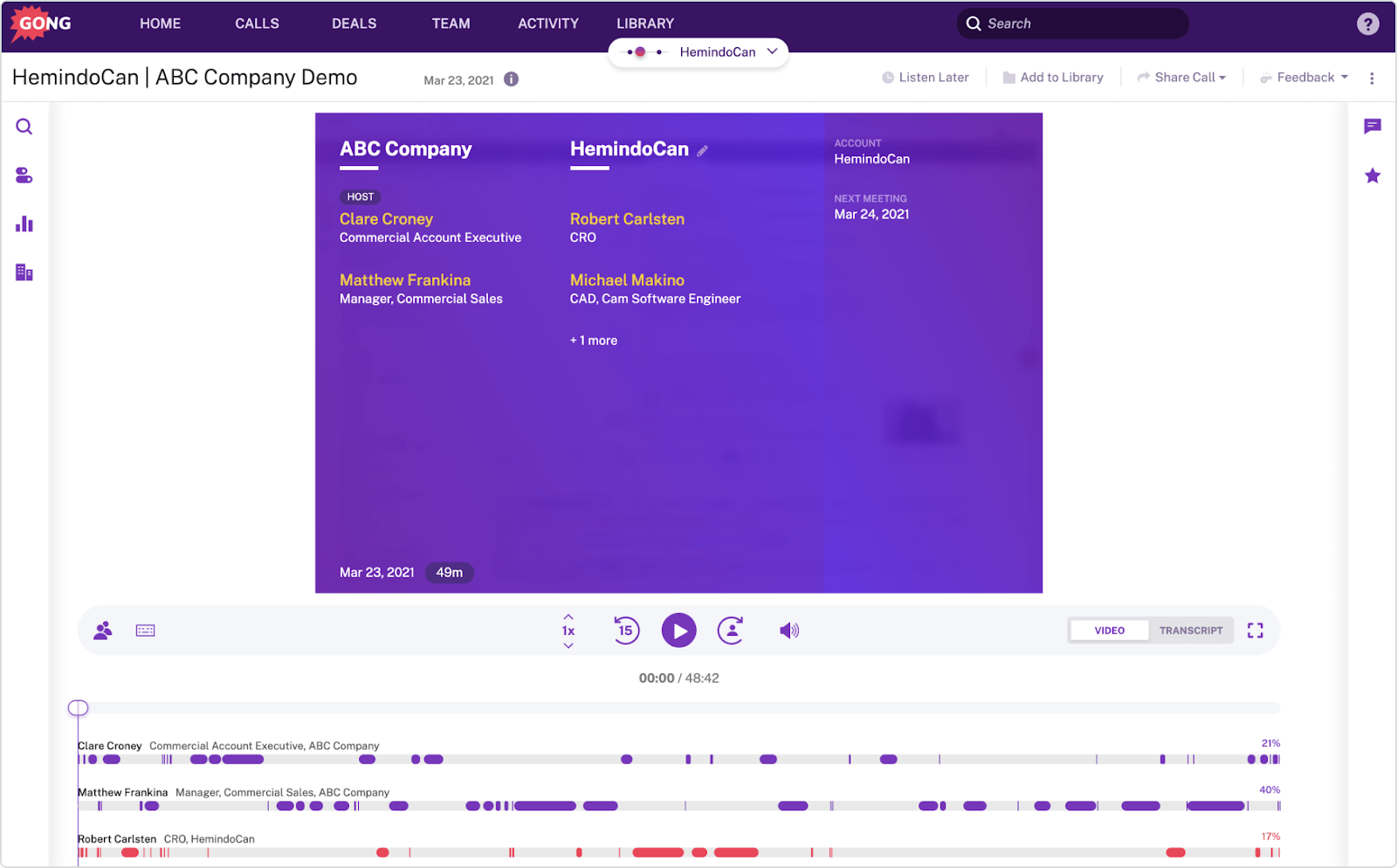 ( Source: gong )
Key Features of Gong:
Deal Intelligence:

Identify the deals that are most likely to convert and discover at-deal risks. 

People Intelligence:

Determine who your top agents are, what makes the best, and replicate winning behaviors. 

Market Intelligence:

Stay atop the market trends so your go-to-market strategy and messaging always hit at the right time. 

Stats and Benchmarks:

Know how your agents are doing, set benchmarks, and track their performance over time. 

Personalized Coaching Recommendations:

Know what the agent needs to do differently to be more effective in their jobs.
Languages Supported: English, Spanish, Portuguese, French, Italian, German, Hebrew, Japanese and Russian
Gong Pricing: You will need to contact the Gong sales team for pricing as they only offer custom plans depending on the specific demands of the clients.
7. ExecVision Conversation Intelligence Platform
If you are looking for simple, intuitive conversational analytics software, then ExecVision is perfect for you. Extract actionable data from customer-facing conversations and use them to make smarter decisions, coach your team, and ultimately boost profitability.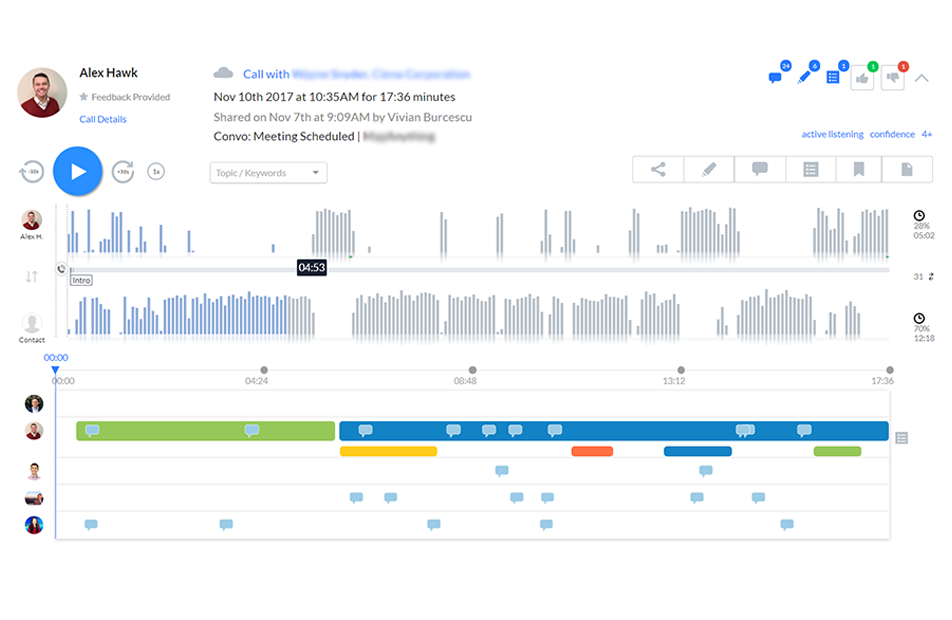 ( Source : aircall )
Key Features of ExecVision:
Smart Alerts:

Get real-time alerts for keywords, triggers, conversation activity, or account action. You can set up when you want to receive alerts based on your requirements.

Performance Dashboards:

Analyze how your agents are doing, understand how coaching impacts their performance, and help them get better with each call. 

Search:

Find calls based on caller, participants, keywords, and more. 

Inbox

: Keep all your calls organized in one place. Locate conversations someone had requested your feedback on and set coaching meeting reminders. 

 Conversation Cards:

Create robust conversation cards that display the timeline of the call, notes, and highlights.
Languages Supported: English, Japanese, Arabic, and major European languages.
ExecVision Pricing: ExecVision provides personalized pricing for each firm depending on their specific business needs.
8. CallRail Conversational Analytics Software
CallRail is yet another excellent conversation intelligence software that uses artificial intelligence to automate call transcription. Receive insights in real-time to learn what's happening in your team and improve the call's performance.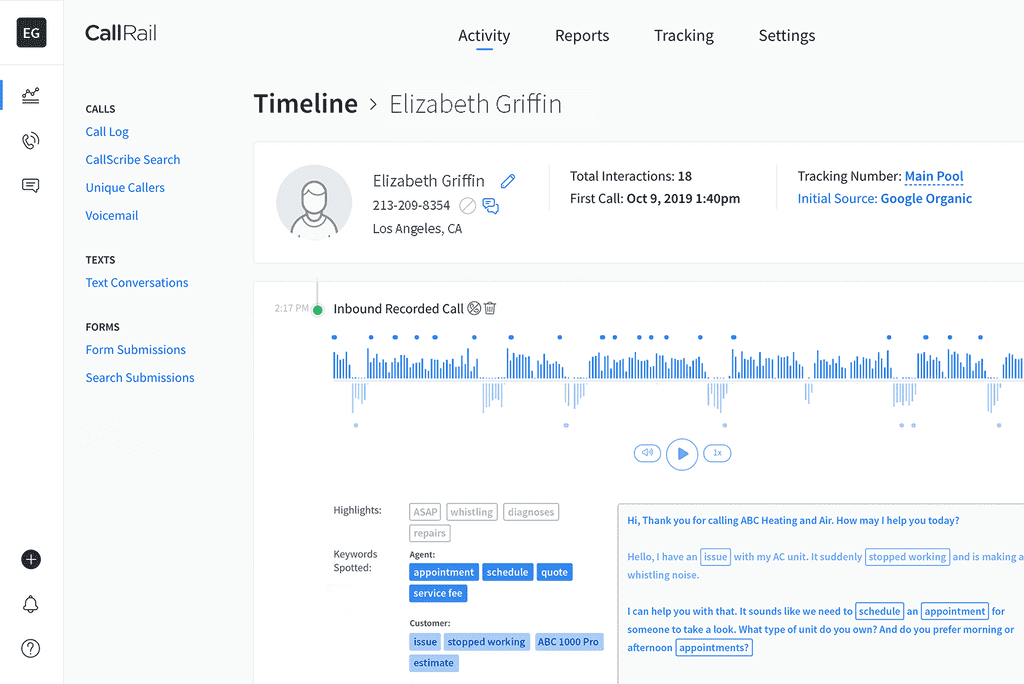 ( Source: callrail )
Key Features of CallRail:
Keyword Tracking:

Filter calls based on keywords and phrases used on the call to identify the best and worst conversations.

Highlights:

Click on any highlight on the call, and you'll be transported to where they appear in the recording and transcription. 

Identify Trends:

Hear all the calls that cross your system, then use cloud and bar graphs to understand trends and customer behavior. 
Languages Supported: English
CallRail Pricing: CallRail's conversational intelligence software packages start at $95 per user per month. The software provides call tracking as well as keyword analysis of call transcripts.
9. Observe.ai Conversation Analytics Software
Observe.ai is an agent enablement platform powered by artificial intelligence. It enables you to rapidly transcribe interactions, evaluate agent performance, and improve customer experience. Use call transcriptions and recordings to coach your agents and fasten onboarding.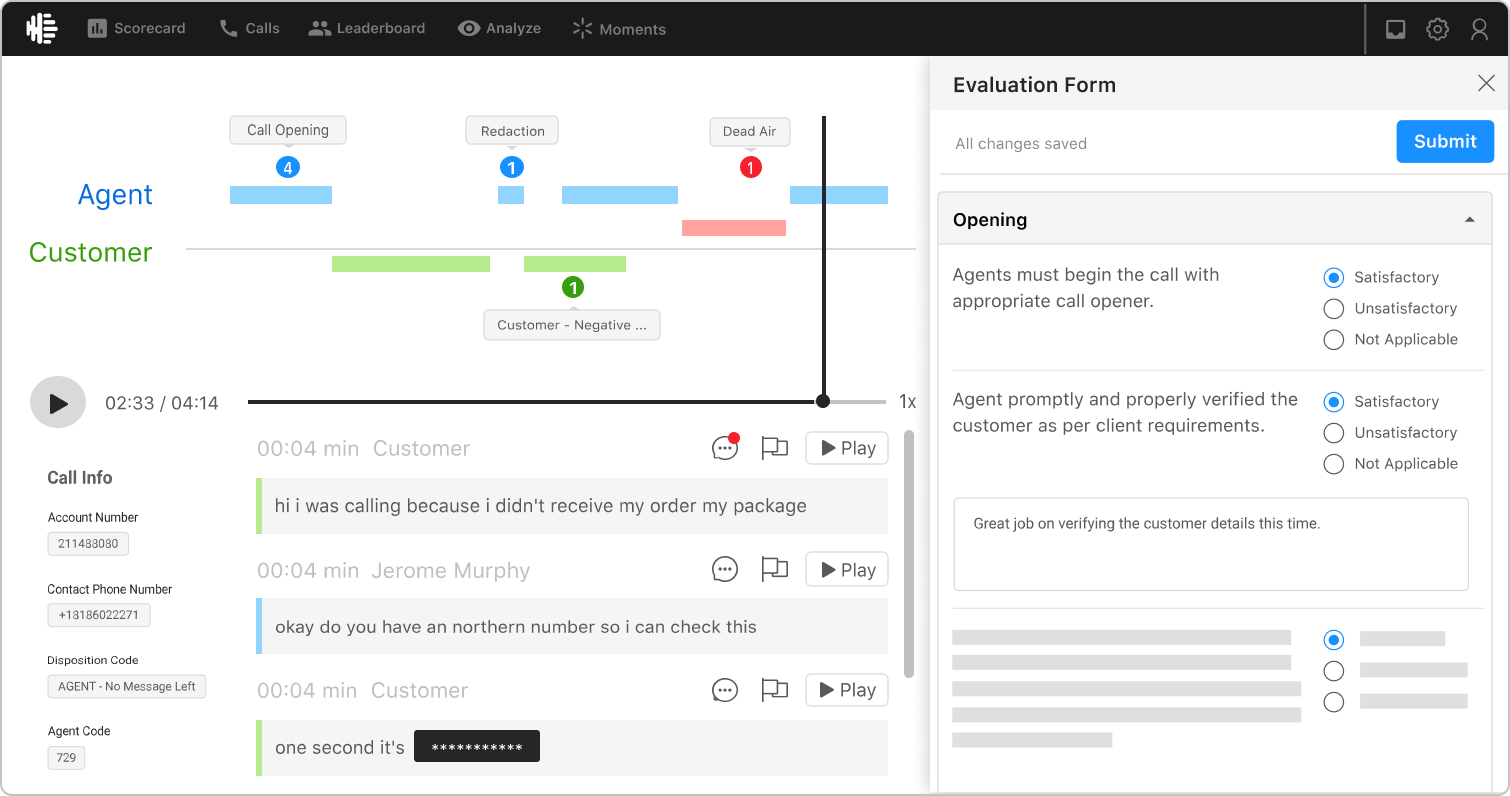 ( Source: softwareadvice )
Key Features of Observe.ai:
Analyze:

Identify and analyze the most important calls and interactions without spending hours listening to each of them. 

Transcription:

Automatically transcribe all your calls. Search and filter through the conversations in real-time.

AI-Powered Moments:

Find moments that matter the most to your business, including escalations, dead air, and hold time. 

Sentiment Analysis:

Learn what contributes to a positive or negative customer experience. Determine how customers react to a specific message.
Languages Supported: English, Spanish
Observe.ai Pricing: Like the other conversational intelligence software on this list, Observe.ai does not provide preset pricing plans. To get a customized quote, you must contact their sales team.
You May Also Read : Speech Analytics Software for Contact Centers
10. CallMiner Conversation Intelligence Software
CallMiner is a speech analytics platform that uses artificial intelligence and machine learning to provide actionable insights from your customer interactions. It uncovers intelligence across all channels, including phone, email, chat, and web. You can even identify root causes for customer dissatisfaction and a decrease in sales.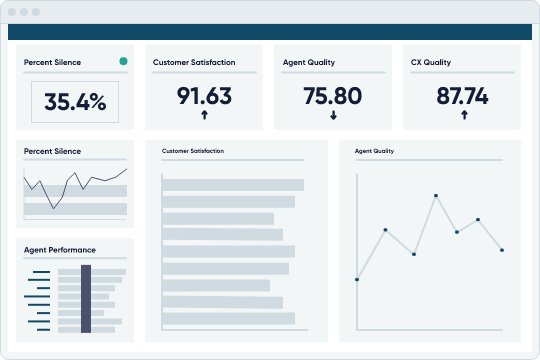 ( Source: callminer )
Key Features of CallMiner:
Analytics:

Automate agent scoring based on pre-defined factors and analyze sentiments on each call. 

Performance Management:

Provide feedback to your agents based on their performance and get alerts for actions (that you set). 

Monitoring:

Listen to the calls in real-time and alert agents with the following best action. 

Audio Acquisition:

Capture and record all your calls for efficient speech analytics. 

Data Extraction:

Use API to extract data and audio data ingestion.

Visualization

: Leverage graphs to visualize your key KPIs and spot areas that need improvement or your attention.
Languages Supported: English, Japanese, Arabic, and major European languages.
CallMiner Pricing: CallMiner conversational analytics software only provides custom pricing options based on your organizational requirements.
11. Refract Conversation Intelligence Platform
Refract is a revenue intelligence platform that helps identify sales mistakes and missed opportunities. It analyzes 100% of your calls to identify key moments, best practices, and revenue-driving outcomes.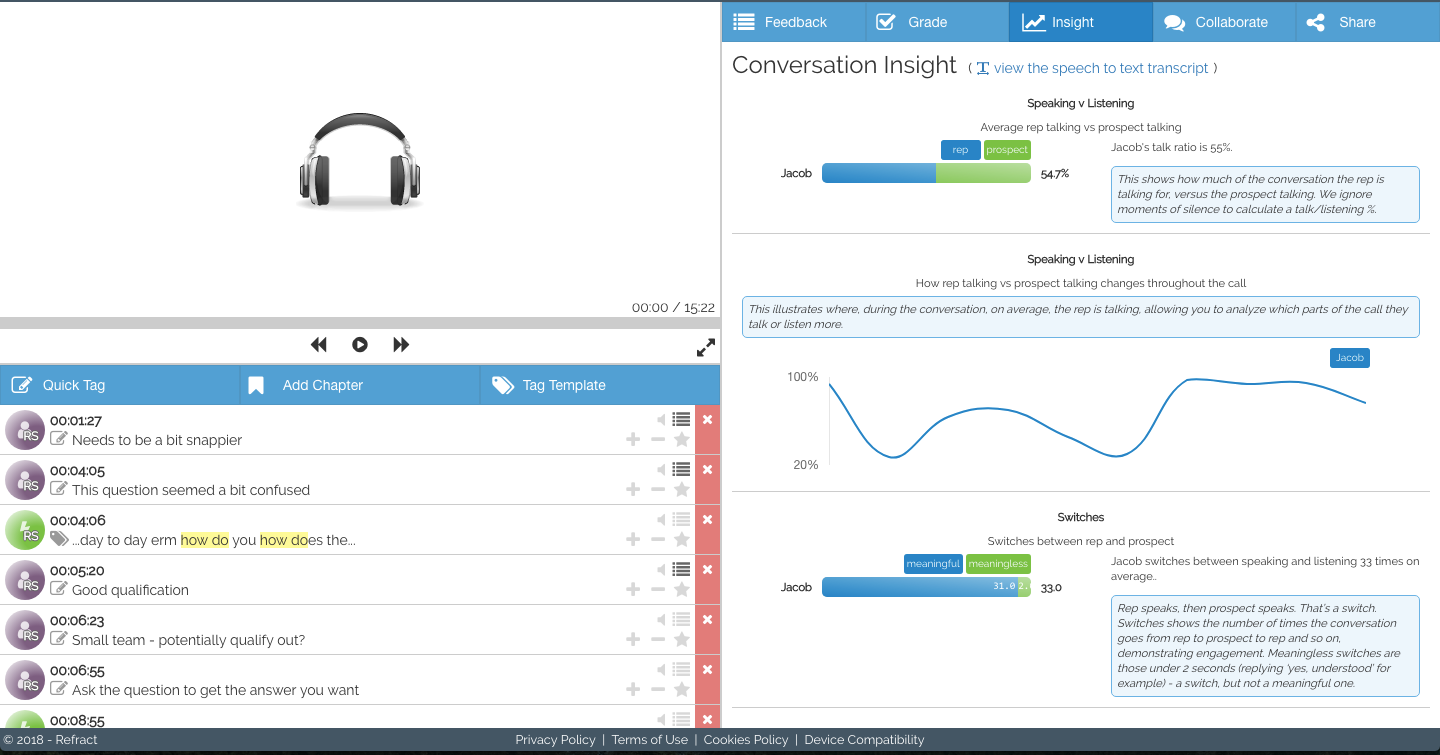 ( Source: getapp )
Key Features of Refract:
Advanced Search:

Find the calls that matter the most to your business using the search feature. Filter calls by keywords, competitor mentions, and more. 

Top Moments:

Know what leads to successful outcomes so that you can coach your representatives better. 

Triggered Learning:

Deliver videos and learning resources triggered by conversation content to improve agent efficiency. 

Best Practices Library:

Store and share a list of best calls, so your new agents know how to deal with customers. 
Languages Supported: English
Refract Pricing: Refract provides custom quotes based on your requirements. To get a custom quote, contact their sales team.
12. Jiminny Customer Conversation Analytics Software
Jiminny is an all-in-one conversational analytics platform for your sales and customer service conversation analysis. It records and transcribes all your business calls in real-time and equips you with critical insights.
You can even analyze every interaction across the customer lifecycle to understand how they react in various stages of the sales cycle.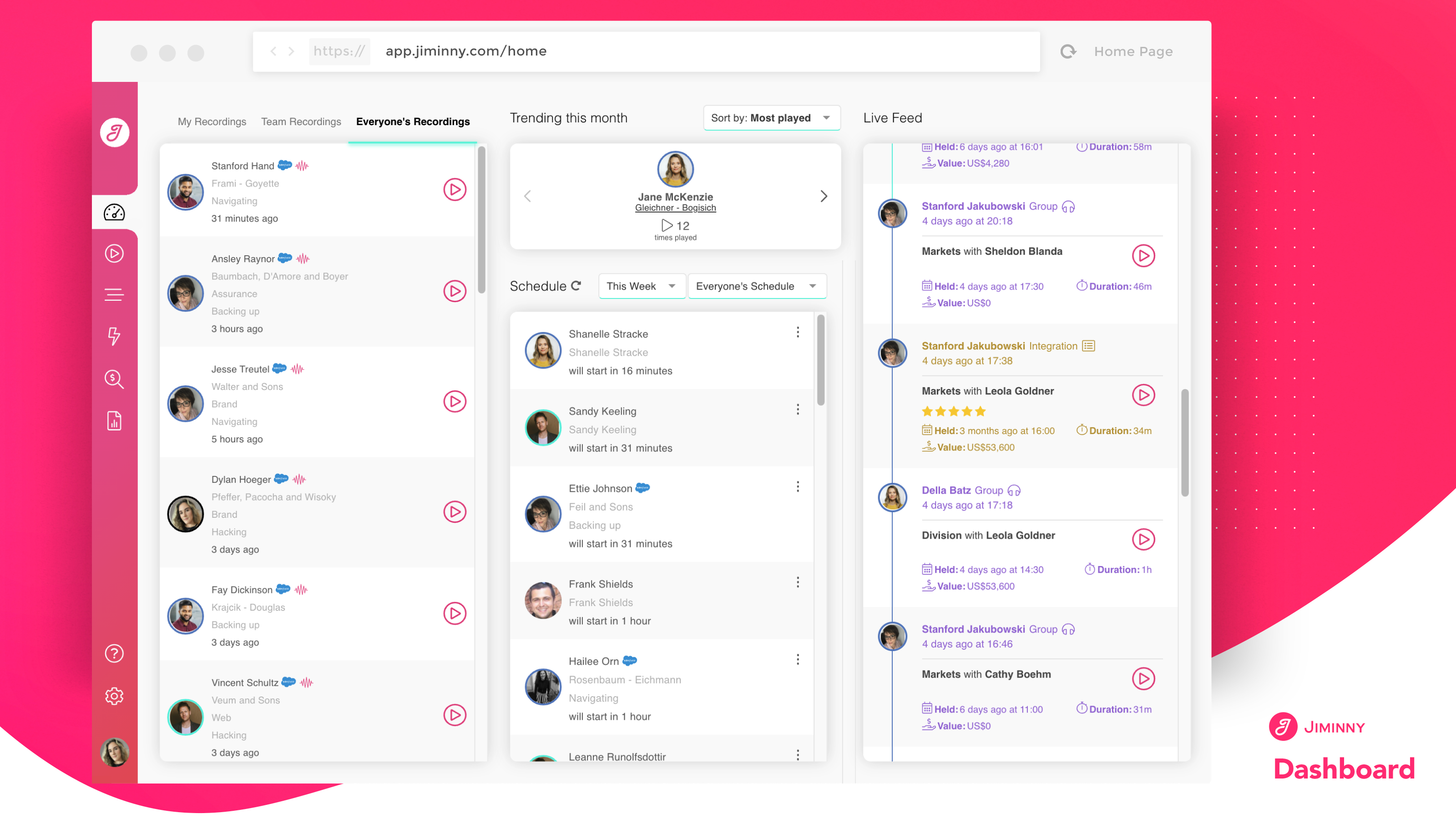 ( Source: aircall )
Key Features of Jiminny:
Moment Analysis:

Find the moments that matter the most to your business quickly. Skip directly to key themes in any call, such as wow moments and deal risks. 

Intelligent Vocal Recognition:

Identify callers from their voices with high-quality transcriptions to get more detailed insight. 

Performance Management:

Analyze your agent's performance using different metrics, including listening skills, talking speed, and talk ratio between the representative and agent.
Languages Supported:  Supports 30+ languages, including English, French, Spanish, German, Japanese, and Russian.
Jiminny Pricing: Jiminny offers two different pricing plans as below:
Pro Plan:

The Pro plan costs $85 per user per month when invoiced annually. The package gives you access to all Jiminny features, as well as unlimited integrations, onboarding assistance, and other benefits.

Enterprise Plan:

A customized solution aligned with your company's requirements, backed up by full support. It includes everything in the Pro plan, as well as some additional benefits like API access and custom voice integrations.
So, these are the 10 best conversation intelligence software in 2023 that you must consider before purchasing one. However, before making a final decision, thoroughly examine their features, integrations, language support, customer support, and other technical and non-technical elements.
Also, don't hesitate to spend a little more money if it means getting a better product that is more suitable or precisely aligns with your business's requirements and goals.
Let us now look at some of the most frequently asked questions about conversation intelligence software.
Conversation Intelligence Software– Frequently Asked Questions (FAQs)
1. What Is Conversation Intelligence Software?
Conversation intelligence software is an AI-powered technology that analyses speech or text using Natural Language Processing (NLP) and machine learning. Businesses use this approach to extract various information from conversations such as customer tone, keywords, strategy effectiveness, customer sentiments, and more.
2. How Much Does Conversational Intelligence Software Cost?
The cost of conversational analytics software varies depending on the provider. Typically, software cost is determined by its features, subscription period, number of users, and other factors. However, you can subscribe to the best conversation analytics platform such as CallHippo Coach between $50 and $80 per user per month, depending on the package you choose.
3. What Are The Best Conversation Intelligence Software?
As per our assessment, considering multiple elements like features, pricing, integrations, customer service, and language support, the top conversational intelligence platforms in 2023 are– Enthu.ai, CallHippo Coach, Observe.ai, Jiminny, ExecVision, CallMiner, Gong, and SalesLoft. However, before you buy one, make sure you do your research.
4. What Factors To Consider When Buying Conversation Analytics Software?
Before buying conversation analysis software, firms should adequately analyze their business needs, languages supported by the software, pricing plans & other costs, customer service, third-party integrations, ease-of-use, and UI, among other things.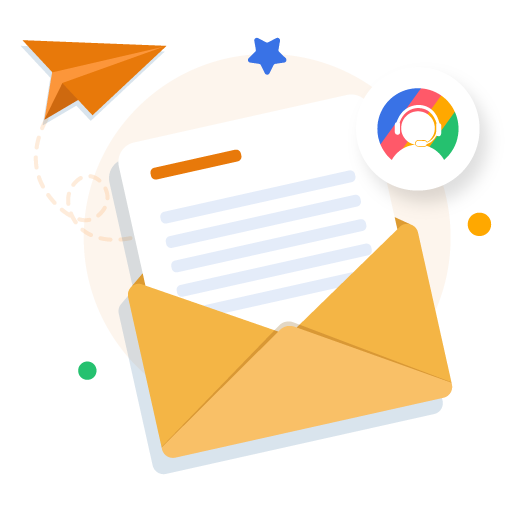 Let's Stay in Touch
Subscribe to our newsletter & never miss our latest news and promotions.

+21K people have already subscribed