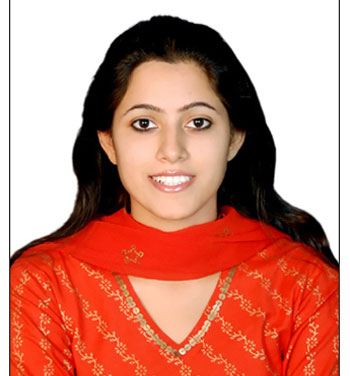 Date: November 15, 2022
A lot of factors are necessary to successfully engage, close and growing relationship with your customers. It is the amalgamation of various factors like the price, the value of the product, the customers service support and a lot more. One of the very important element that most of us don't even consider and which is often less discussed is " Local Presence".
According to the survey released by SinglePlatform 86% of the companies will prefer local business when compared to a national/ international business when it comes to quality. 72% of people don't mind paying a little extra if they promise quality products. In addition to that 79% of people believe that local businesses are more reliable.
This is quite obvious because a majority of local business falls into the small-to-medium category, which suggests that keeping an individual customer happy is much more valuable to them. A VoIP phone number is a virtual business number that allows you to forward calls to any device global.
Local Presence dialing is available through many platforms, one such platform that we are going to discuss today is Local virtual phone system. It is a practice of making calls look like they are coming from a local area code even when it isn't.
The idea is simple: "People are more likely to pick a call from an unknown number if it has a local area code."
Virtual Phone Number: A boon for your growing business
"Virtual Numbers are also known as Direct Inward Dialing (DID) or access number. It is a telephone number that doesn't have a directly associated telephone line. These numbers are programmed in a way that it can forward incoming calls to one of the preset telephone numbers as chosen by your client"
Once you get a Virtual Telephone number it is always at your service. Moving to a new location will no longer be a problem because you will be saved from all the additional cost spent in setting up the traditional telephone lines. A virtual number is much needed for your business. It will help your business take multiple calls simultaneously.
You don't have to worry about handling multiple calls at a time, with the Virtual Phone System you can forward your calls to any endpoint or other several locations simultaneously.
Integrate all your communication channels and turn your portable device into a strong communication hub using Cloud-based virtual telephony solutions.
A virtual phone number can keep your professional and personal life separate which reduces the risk of scams and pranks.
A local Presence can change the game of your business
A local virtual PBX phone system can help you establish yourself as a professional local company. Suppose you are planning to expand your business to a number of new markets. What you can do here is install a Cloud-Based Virtual Phone System with local area code and let your customers connect with you through this instead of your regular phone number. When your customer gets a facility to reach you without incurring any additional charges, you can improve the odds that will call you.
Benefits of using a local Virtual PBX system
Builds a sense of trust among your customer
Most of people often feel more comfortable calling up a business that has a local presence because they truly believe that a local business is likely to provide more personalized service. Make the best use of local numbers to establish your business as a neighborhood business that your prospects and customers can trust blindly. For example, if you are business based in US Texas, then calling your customers from a US virtual phone number can be extremely beneficial and most likely to be attended as your customer feels that it is coming from someone in the neighborhood and not a spam call.
Save money and keep moving
It will cost you a handsome amount of money if you are planning to build a brick and mortar stores in all the locations you want to conduct business. To save yourself from spending so much, a better and convenient option is to get a Virtual Phone Number. Your business can be national, but you have that secret weapon that can still give a local feel to your business.
A wide variety of features
For a small business to operate the business from a single city is more feasible to use a local Virtual Phone Number. A geographically dispersed company with a small number of locations will definitely benefit from purchasing virtual phone numbers and uniting them under a single call processing system. You get a variety of features in voip phone system such as flexible forwarding, caller ID, porting, etc. If it's affordable and fits your budget you can also activate premium features such as auto-attendant with the custom voice menu, call screening, call masking, communication analytics, etc.  So if you are a small business in the UK, and willing to get to connect with the customers in the best possible way then you can buy UK number the additional features that come with this UK virtual Phone number can improve your bottom line results.
In a nutshell..!!
Having a Virtual Number will not only build trust among your customers but it will also make them think that you are nearby even if you are situated thousands of miles away. You are no more constrained by geographical Boundaries. Cloud-based virtual phone systems will let you use your phone anywhere just like email or any other modern internet device. So get a Virtual phone number today and take your business to great heights.