Date: November 30, 2022
Australia is one of the most popular countries for tourists and international companies alike. According to the OECD Better Life Index, Australia ranks seventh in average disposable income per household ($32,759). This means there are a lot of people spending money, and that indicates great opportunities for businesses.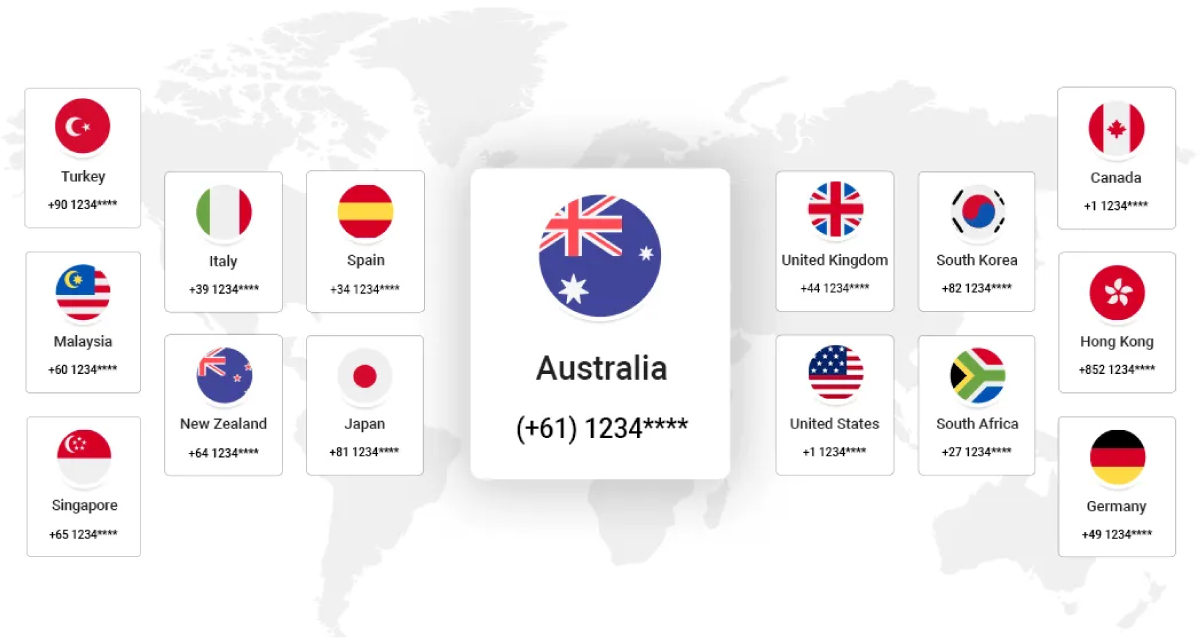 If you operate your business in Australia, you would probably need to call customers or partners in the country frequently, which leads to better consideration of Australia Virtual Phone Number for your business. 
In this article, we will discuss everything there's to know on – , including the telephone codes, Australian virtual phone numbers, How to dial Australia from us, and why you should buy a local virtual number. Let's get started!
Australia Country Code: Basics of Calling Australia From US
The first question that probably comes to mind when calling Australia from the US is, "What is Australia's country code?" Well, the country code for Australia is +61. If you are based outside of Australia and want to call someone in the country, you will have to dial +61 after your country's exit code. 
However, if you are dialing Australia landline from US you should use 011. That's because you cannot dial '+' from a landline.
Australia dialing codes (when calling landlines) for some of its main cities are:
1- Central-East Australia, including Sydney and Canberra = 02 i.e. to call Sydney, Australia from USA you will need to use 02 as the dialing code. 
2- South-East Australia, including Melbourne and Hobart = 03
3- North-East Australia, including Brisbane = 07
4- Central and West Australia, including Perth, Adelaide, and Darwin = 08
| | |
| --- | --- |
| Australian City | Area Code |
| Adelaide | 8 |
| Albury | 2 |
| Alice Springs | 8 |
| Ballarat | 3 |
| Bendigo | 3 |
| Brisbane | 7 |
| Bunbury | 8 |
| Bundaberg | 7 |
| Cairns | 7 |
| Canberra | 2 |
| Coffs Harbour | 2 |
| Darwin | 8 |
| Geelong | 3 |
| Gold Coast | 7 |
| Hobart | 3 |
| Launceston | 3 |
| Mackay | 7 |
| Melbourne | 3 |
| Newcastle | 2 |
| Perth | 8 |
| Rockhampton | 7 |
| Sydney | 2 |
| Townsville | 7 |
| Wagga Wagga | 2 |
| Wollongong | 2 |
When you dailing Australia from US or anywhere, you should use the Australia dialing code (+61), followed by the Australia area code and the eight-digit phone number. 
Australia also has a mobile area code, i.e., 04. Therefore, when calling a mobile number, you must dial the Australia international code (+61), followed by 04, and the eight-digit mobile phone number. 
However, if you are calling from outside Australia, the '0' lying ahead of the Australia phone code is eliminated.
For example, if you want to call an Australian mobile phone number from the US, you would dial 0011 61 4 XXXX-XXXX.
Note: 0011 is the exit code for the US. And exit code remain same in every call made from US. Example if you want to call a virtual Chinese phone number from US then also the exit code will be 0011.
Toll-Free Australian Phone Number
The country uses 18/1800 as a prefix to make calls from a landline. Also, 13/1300 and 18/1800 both are Australian toll-free phone numbers. However, charges for both the numbers are different – free calls to 18/1800 for mobiles are not yet entirely introduced, while calls to 13/1300 have the same charges as local calls.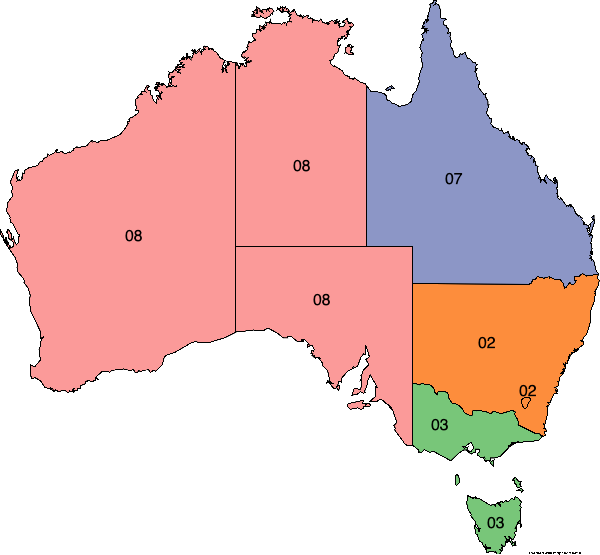 ( Source: reddit )
Toll-free numbers have become an expectation from every company. Toll-free numbers make it easier for the customers to connect with your business that too at free of cost. This increases the chances of customers and prospects reaching you. And the more clients you attract, the greater the advantage you get.
Now, let's learn different ways to call Australia from the US.
How To Call A Landline Number In Australia From The US? 
Dialing Australia from the US isn't complex. However, you need to follow the right steps in an orderly manner. Follow this guide to call Australia from the US.
Step 1: Dial US Exit Code
Since you have to make an international call, you need to dial the US exit code first, which is '011.' Dialing this code indicates that you're trying to make a call outside the USA (or North American Number Plan region).
Step 2: Enter Australia International Codes
Dial the Australia country code, which is '61'. Australia dialing codes indicate that you're making a call on an Australian landline number.
Step 3: Dial Local City Code
Each Australian city has a unique code. You need to dial them to reach the right individual. Here is a table for easy reference of Australian city codes: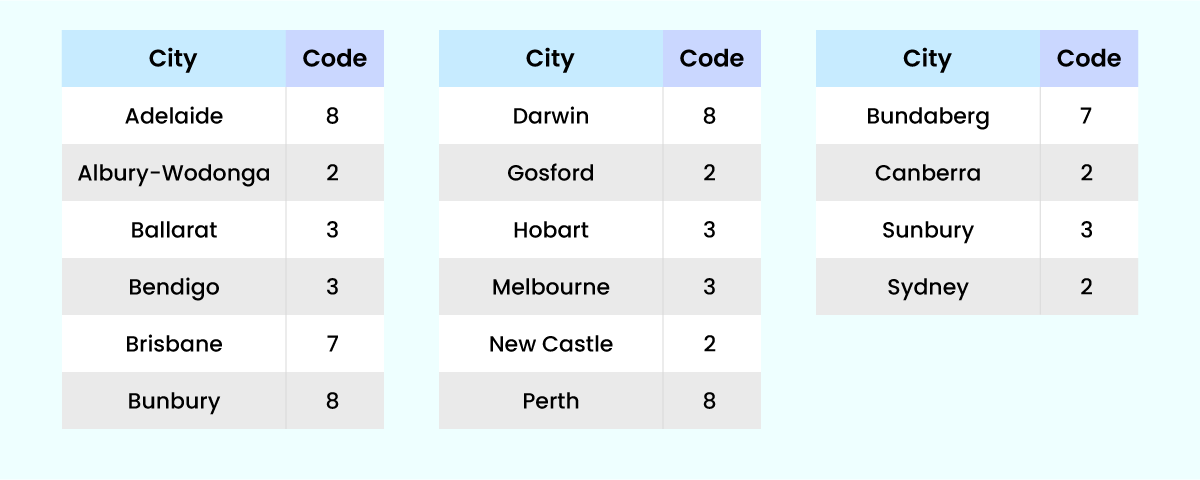 Step 4: Omit the Zero
Domestic Australian calls include a "0" before the number. However, when dialing Australia from the US, remove the 0 from the beginning of the Australia phone number. 
Here's how your dialing format would look like (for Sydney):
011-61-2-XXXX-XXXX.
How To Call Australia Mobile From USA?
Dialing an Australian mobile from the US is very simple. Here's how to dial Australia from the US:
Step 1: Dial the US exit code (011).
Step 2: Dial country code for Australia (61)
Step 3: Dial the mobile code (4).
Step 4: Dial the eight-digit mobile number. 
Note: The only difference between calling a landline and a mobile number in the US is that in mobile numbers, you don't have to dial a unique city code – just a single code, i.e., 4.
Here's how the dialing format would look like:
011-611-4-XXXX-XXXX
So that's how you call Australia from USA. Again, there are four ways to call Australia from USA, as explained in the next section. Let's have a look at all four of them in brief.
4 Best Ways To Call Australia From The US
Back in the day, businesses would need to buy international calling cards to dial the USA from Australia or vice versa. While this is still in practice, other methods have also emerged. Let's look at the best methods to call Australia from USA.
1) International Calling Cards
As the name suggests, an international calling card allows you to make international calls from one country to another. Unfortunately, when using these cards, you need to pay for the minutes in advance. As a result, these cards can be exorbitant, especially if used for long durations. Furthermore, they come with several hidden charges that can pile up and hurt your budget in the long run.
2) Using Google Voice
Making calls to Australia from the US using a Google Voice account is yet another popular way to make international calls over the internet. You can make PC-to-PC, PC-to-mobile, or mobile-to-mobile calls.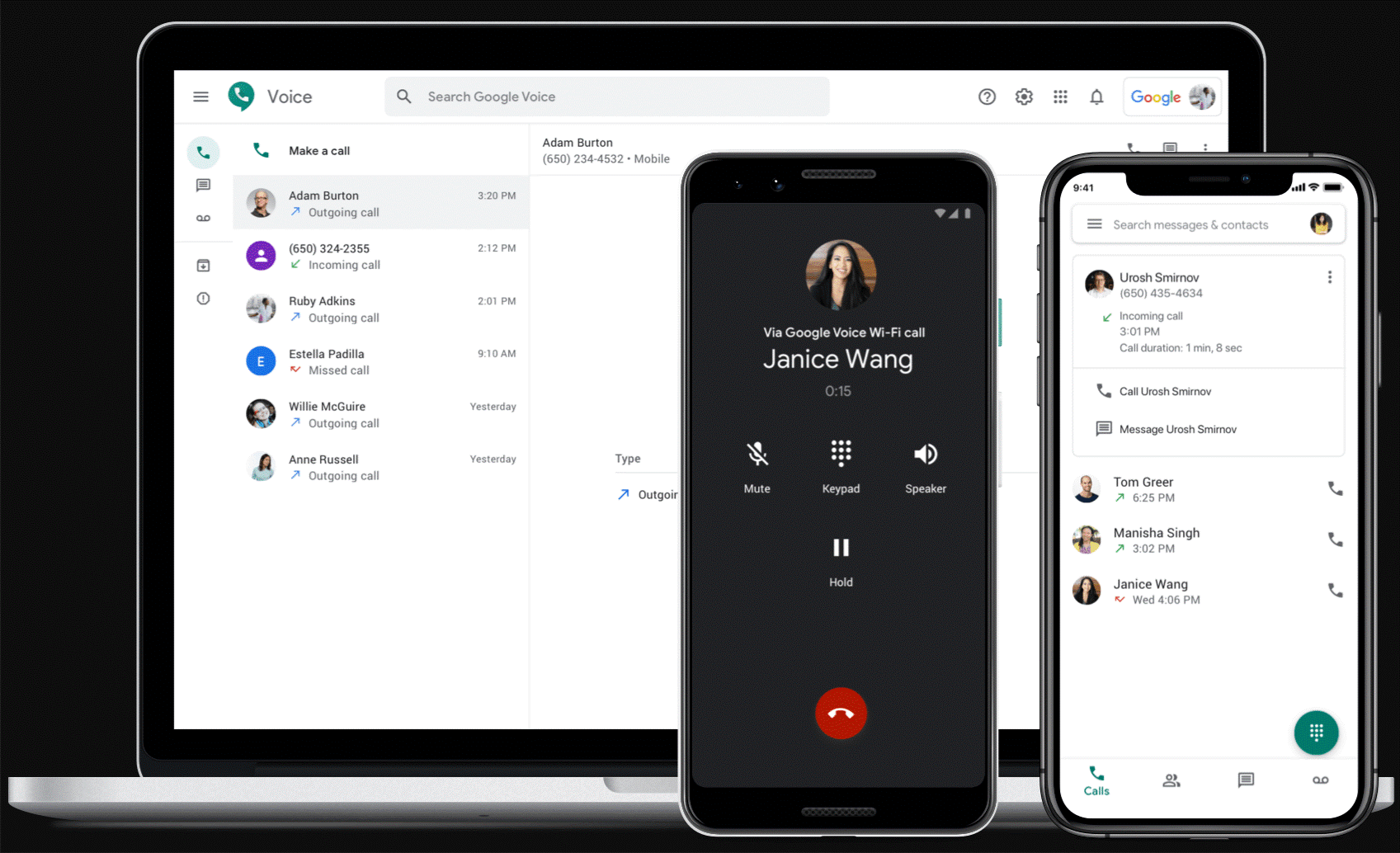 ( Source: tweaklibrary )
Calls made within a country are free of cost, whereas international calls, such as the US to Australia, require a nominal fee. However, these accounts lack tracking and analytics features, and you need to pay to enjoy features like call recording and number porting.
3) Via Free Internet Services
The use of free voice internet services like Skype, Google Hangouts, and Facetime has increased in recent years. These services work similarly to a Google Voice account, allowing you to connect with people in Australia over the internet. Some platforms don't even require a phone number for calling. However, these services lack essential features that businesses need and are a good choice for personal use only.
4) Through Virtual Phone Numbers
Cloud-based virtual phone systems are the most popular method of connecting with international clients and customers. These systems work entirely over the internet but offer a traditional phone-like experience.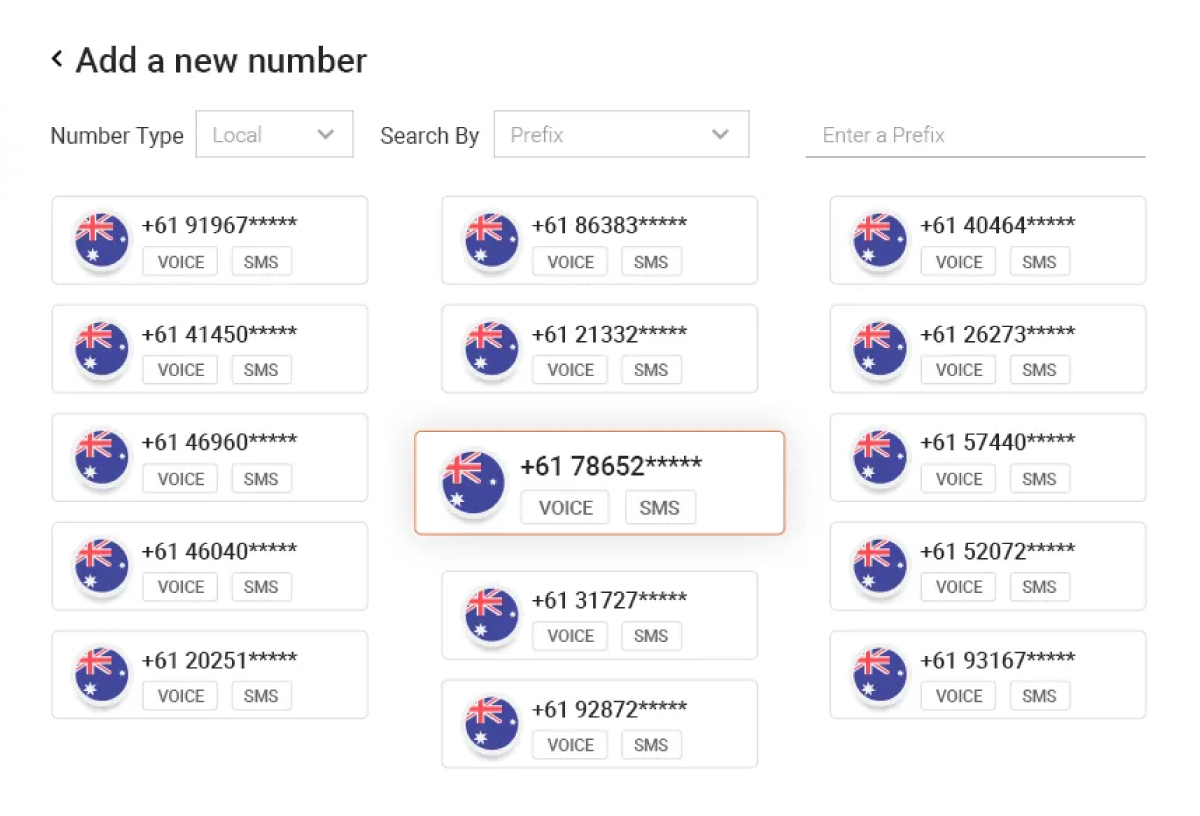 You can buy an Australian virtual phone number and call directly to a phone number in the country. You can even dial Australia from the USA using the same number (but the charges will be more). Besides, these solutions come with advanced call tracking, call recording, and analytics features, making them the go-to choice for businesses and contact centers.
Out of these four methods to call Australia from the US, the virtual phone number is the best one for several reasons. Check out the following section to find out why.
Why Are Virtual Phone Numbers the Best Option?
Australia, being a big name in terms of businesses and business opportunities, opting for a virtual phone system has become a primary choice of every company. Since the virtual phone system provides mobility and flexibility to an organization and sets them free from the hold of a traditional on-premise phone system, the virtual phone number has become the priority of these organizations.
If you are not sure how a virtual phone number can benefit you, here's a list of some of the benefits you get on using a virtual phone number:
Doesn't Require To Set Up An Office:

Gone are the days when every business struggled before setting up their own customer support call centers. The task has become much easier with virtual phone numbers as it lets you set up the call centers within a few minutes. This way, you can settle your business easily and without facing inconvenience.

Off-premise Accessibility:

Australia's virtual phone system allows you to access your work even when you are outside the office. It lets you be in touch with other employees and colleagues all the time using the mobile app. The

virtual phone system keeps the team members, clients, and employees internally connected

, promoting integrity.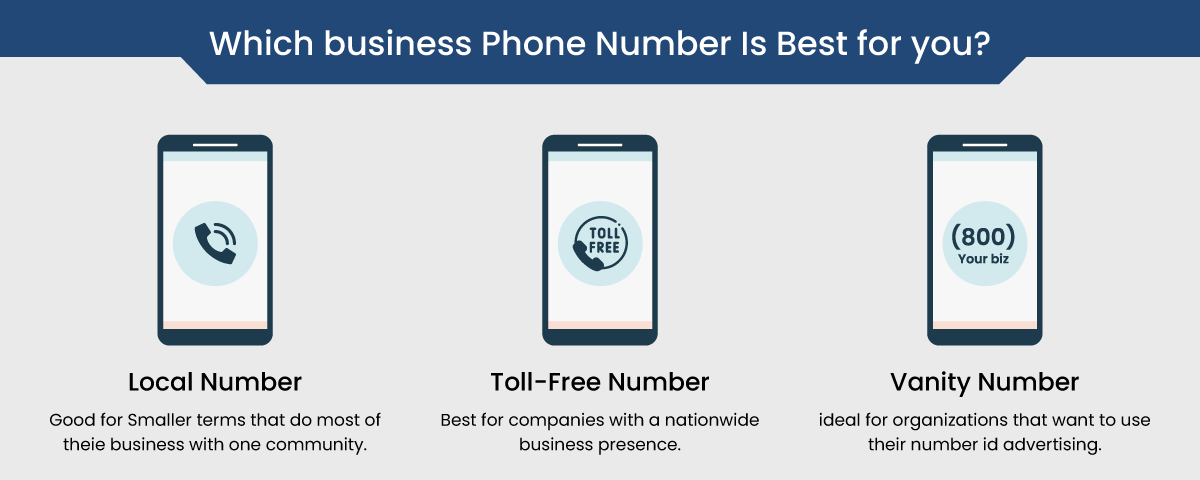 Establish Local Presence:

The biggest challenge for an international business to gain a foothold in Australia is their absence from the local scene. People do not readily trust a business that does not have a local presence. With an 1300 Australian phone number, you can call Australia from the US to ensure that your local presence is fortified in the minds of your clients.

Help Portray A Professional Brand Image:

  In business relations, image and perception play an important role in getting orders and closing deals. Everyone wants to be associated with a forward-looking and growing entity rather than an antiquated and archaic one.

Unified Communication:

Unified communication is another

advantage of investing in a business phone system

. The VoIP system ensures that all interactions that occur on the system, whether through messages, calls, emails, or video conferencing, are reflected on the same platform, ensuring that no data or information is missed during analysis or while delivering resolution to customers.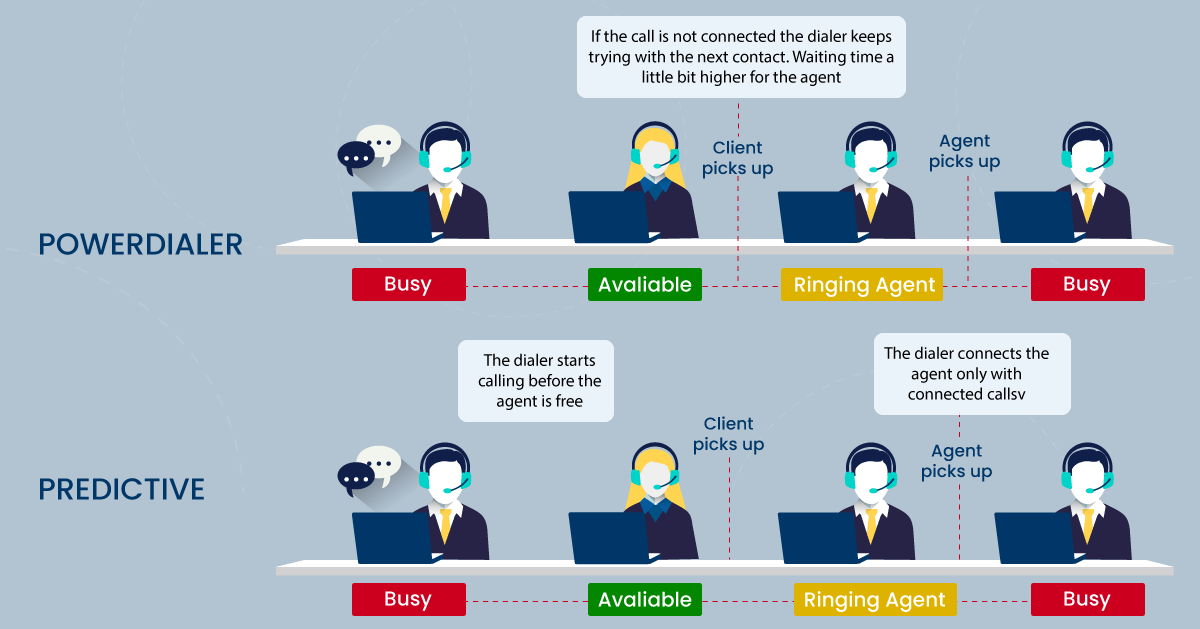 These are the primary advantages of having an Australian Virtual Phone Number. Moreover, when you buy a virtual phone system to call Australia from USA, you receive a slew of advanced features such as Interactive Voice Response (IVR), Automatic Call Distribution, Smart Switch, Call Queuing, Power Dialer, Personalized Greetings, Call Monitoring, Advanced Analytics, Call Recording, Call Routing, and many others.
All of these elements work together to create an ideal business phone system that ensures the optimal functioning of the customer communication department and maximum customer satisfaction.
Now that you know why you need an Australian virtual phone number and how to call Australia from the US, let's look at how to get one.
How To Get An Australia Virtual Phone Number?
Getting an Australia Phone Number is not a difficult task. However, it is critical that you select the best VoIP service provider that perfectly suits your business needs. Also, there are several tips and techniques that you must consider for selecting the best VoIP service provider.
If you ask us, we would recommend CallHippo since it is by far the best virtual phone number provider with a variety of advanced features and affordable pricing plans. Simply follow the instructions below to buy a virtual Australian phone number from CallHippo and start making calls to Australia from the US:
Step 1: Sign up with CallHippo.
Step 2: Log in with the username and password, and this will take you to the dashboard.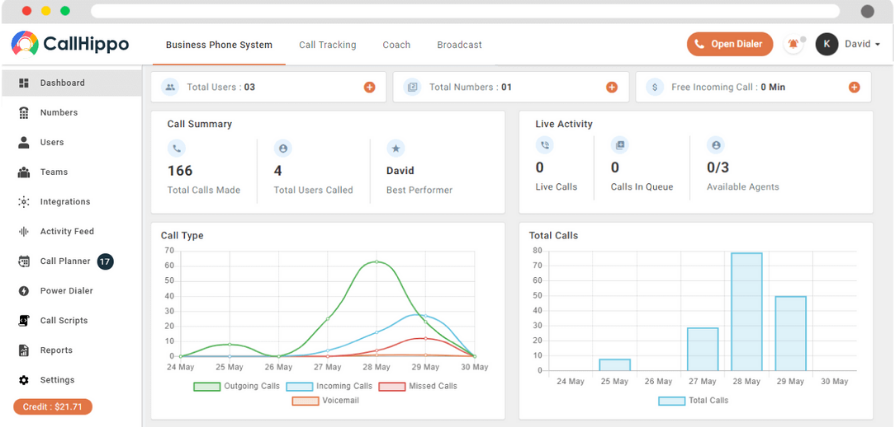 Step 3: Click 'Add Number,' then choose Australia as the country. Following that, you can filter the numbers according to your preferences and select a number from the number pool.
Step 4: Make the payment.
Step 5: Once you've established a centralized virtual phone number for your business, you'll need to add the rest of your team members.
Step 6: Following that, you must link your personal phone number to the virtual number. 
That's all! You are all set to make calls to Australia from the US! However, note that the users who will be responding to the calls must be entered into the system.
This brings us to the end of this blog. So what have we learned so far? First, we learned about the basics of Australia's telephone code, Toll-Free Australian Phone Number, How to Call a Landline Number in Australia from the US, and How to Call a Mobile Number in Australia from the US. 
In the following section, we will also learn about the 4 Best Ways to Call Australia from the US, Why Virtual Phone Numbers Are the Best Option, How Much Does It Cost To Call Australia, and How to Get an Australian Virtual Phone Number.
We hope that this information will help you make the best decision when selecting the best VoIP service provider as well as the right type of Australian phone number.
The Bottom Line: To call Australia from the US, you will certainly require a VoIP phone system or a virtual phone number. However, in order to avoid making any mistake when selecting the best one, you must consider 3 aspects: A) Thoroughly analyze your business requirements. B) Select the best virtual phone number type, and C) Select the VoIP service provider that best meets your needs. If all three processes are followed correctly, you will be able to get the best Australian phone number for your business.