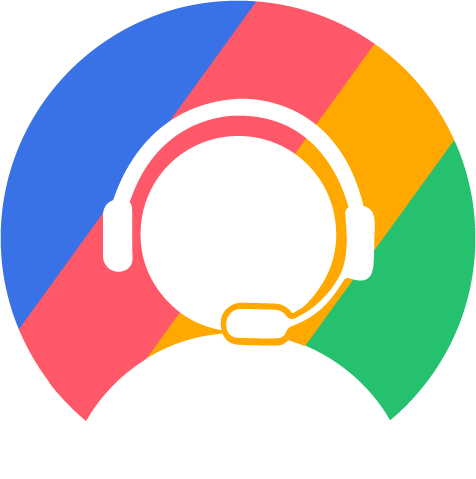 Date: March 30, 2022
If you are searching for a holistic communication platform for your organization, you're your search here as a Top virtual phone system will solve all your problems!  Voice over internet protocol has taken over the corporate world by storm. Business phone numbers are the latest trend and have increased in popularity as most people have now moved on to adopting virtual phone numbers over traditional phone systems.

Getting a second phone number is certainly advantageous for your organization, as it ensures employees are able to separate their personal life from their workplace. Most companies across the globe have taken the plunge and invested in second phone numbers powered by VoIP technology. In fact, the rise of virtual phone numbers can be assessed from the fact that the VoIP market is set to increase to $204 billion by 2020.
Why Your Business Needs A Europe Business Phone Number
Europe is a dynamic business ecosystem for all kinds of organizations as it provides ripe opportunities, easy regulatory policies, and unparalleled access to a cosmopolitan consumer base. The European market is on a growth high – in fact, research has shown that in the first quarter of 2018, the GDP of the Euro area increased by 2.5 percent compared to the same quarter of the previous year.
The European markets are a tough field to break into, so getting a business phone number for your expanding business organization in Europe is a necessity. So what exactly are your options? You may get a virtual phone number with local area code so that your organization can mark its presence in a particular city without having a physical office location. Your organization may also invest in a toll-free number such as 1800, 800, or 866 helplines that can help customers reach out free of cost, and provide speedy responses to their queries. So your organization can now target any place in Europe – phone numbers for business are the best marketing asset for your company!
Target European Markets With A Second Phone Number
Luxembourg city is one of the buzzing business nerve centers of the European trade block. Many startups and small businesses have expanded into the Luxembourg local market in Europe. Your organization can easily get a Luxembourg virtual business number with the city area code +352 to connect with customers in cities such as Dietrich, Ettelbruk, Dudelange, and Rumelange.
You may choose to get a second phone number with a local area code or get a toll-free number to connect easily with clients – it is sure to enhance connectivity with local customers in Luxembourg through better support and two-way communication. So decide to get a Luxembourg local phone number to establish a physical presence in their marketplace, or decide to invest in a Luxembourg toll-free number to remove barriers between the support team and prospective clients. It is a revolutionary platform that can reduce costs by over 40% by providing a plethora of economical pricing plans along with novel business features.
The Czech Republic is another emerging commercial business hub in Europe, so if your organization has expanded operations there, a virtual phone number Czech Republic is an absolute must-have. Czech Republic's virtual phone numbers that have a local area code (+420) allow your organization to gain a large customer base in an overseas market. It makes it possible to have seamless operations in various cities such as Prague (+420 2), Brno(+420 53), and Liberace (+420 38), which is sure to give your business a strong local presence.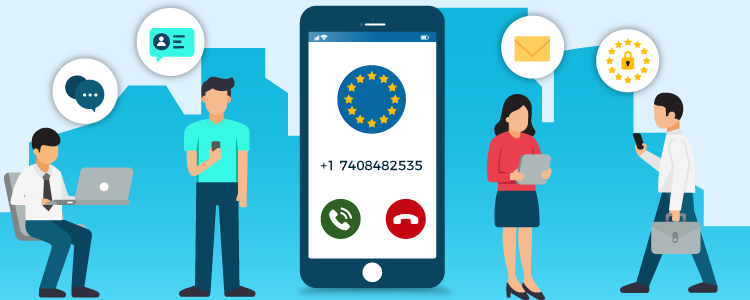 A Czech Republic toll free number or virtual phone number will give streamlined accessibility to customers round the clock. Clients will feel valued as they will receive quick and undivided attention, thereby having all their queries resolved at the earliest. So whether you choose a Czech Republic local phone number or a toll-free number, your business revenues are bound to increase due to structured communication practices.
A lot of businesses have also entered Estonia, which is a widely popular business marketplace in Europe. Investing in an Estonia virtual phone number can take your communication capability to a whole new level. You can set up an Estonia virtual phone number with the local area code 372 in just a couple of minutes – it opens up a world of opportunities to conduct business in cities such as Tallinn, Tartu, and Narva. Your organization may choose to go in for an Estonia local phone number to enable local customers to reach out or may even invest in an Estonia toll-free number for free service to clients across the world.
An Estonia virtual phone number is a fantastic way to build a brand reputation by creating a professional image and opening multiple channels of communication between organizational stakeholders. It is a sure-shot way to engage customers at cost-effective prices so that profitability parameters increase in the long run.
Europe is a competitive business arena and it takes persistent efforts to establish a corporate identity there. Your organization can strengthen its corporate communication network in the Baltic region, and successfully open the doors of transactions in European markets such as Luxembourg, Estonia, and the Czech Republic by investing in a dedicated second phone number.
The European mobile VoIP market is expected to reach nearly 20 billion US dollars by the end of 2019 – this clearly depicts the rising importance of virtual phone numbers to capture the European markets. If your small business or startup has plans to or has already entered the European continent, make sure to get a second phone number to accrue beneficial features at the cheapest prices ever.
Business phone numbers are here to stay. The advent of virtual telephony has ushered a new era in telecommunications. Jump onboard by investing in an intelligent virtual phone system to witness a dramatic upsurge in your bottom line results. Get a virtual phone number now to make a splash in the European markets by forming a strong rapport with local clients and giving structure to your communication system.