Date: November 15, 2022
The modern and revolutionary cloud-based VoIP system is undoubtedly becoming the dominant mechanism of feature-rich & streamlined communications for all types of businesses, enterprises, and organizations. 
And why shouldn't it be? After all, it provides everything a business needs to offer the best customer service and improve customer experience.
If VoIP implementation is done correctly, this phone system has immense potential to improvise on the existing communication technology significantly and cut down on costs at the same time. In spite of this long list of benefits, many small business owners are pretty hesitant to opt for this cloud-based phone system.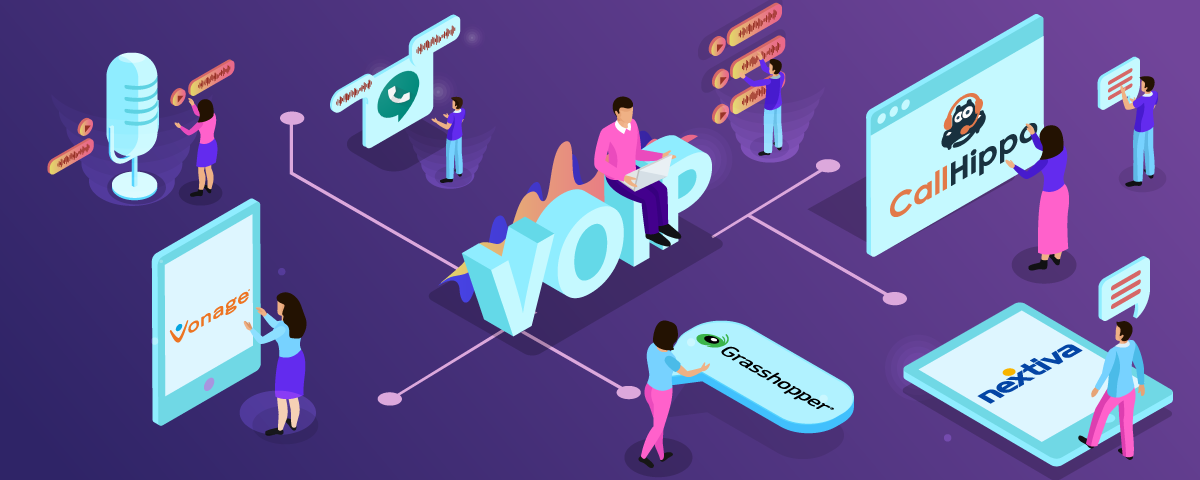 One of the nagging issues that often bothers and discourages most small business owners when adopting or switching to modern business phone system like VoIP is the VoIP installation process. Most people feel that VoIP implementation is a time-consuming process that requires lots of effort.
They also argue that VoIP phone systems are not user-friendly and are very technical in nature, requiring some kind of training before users can use them seamlessly.
It is high time to dispel the myths surrounding VoIP implementation. In fact, it is a simple process that hardly takes any time or technical expertise. Besides, most VoIP phone service providers guide users throughout the VoIP installation journey so that they do not face any difficulties later on. 
Here is a step-by-step guide to VoIP installation. Simply follow each of the steps one by one to ensure that you do proper VoIP implementation and enjoy the most benefits from it.
How to Set Up A VoIP System?
The following are the 8 steps that you, as an organization, must follow to ensure proper VoIP implementation. Among the steps include assessing the quality of your internet connection, establishing a backup network, performing trial runs, and upgrading your outdated VoIP equipment. We recommend that you follow all of these steps for optimal outcomes.
Let's take a closer look at each one.
1. Find Out Why You Need VoIP Phone System
It may sound a little far-fetched, but the first thing you need to do during VoIP implementation is to figure out why you need a VoIP system in the first place. For example, every organization has unique requirements.
For example, some companies require a cloud-based phone system to speed up communication, while others require it to improve customer satisfaction. At the same time, others may need to streamline their customer service and unify all the communication channels.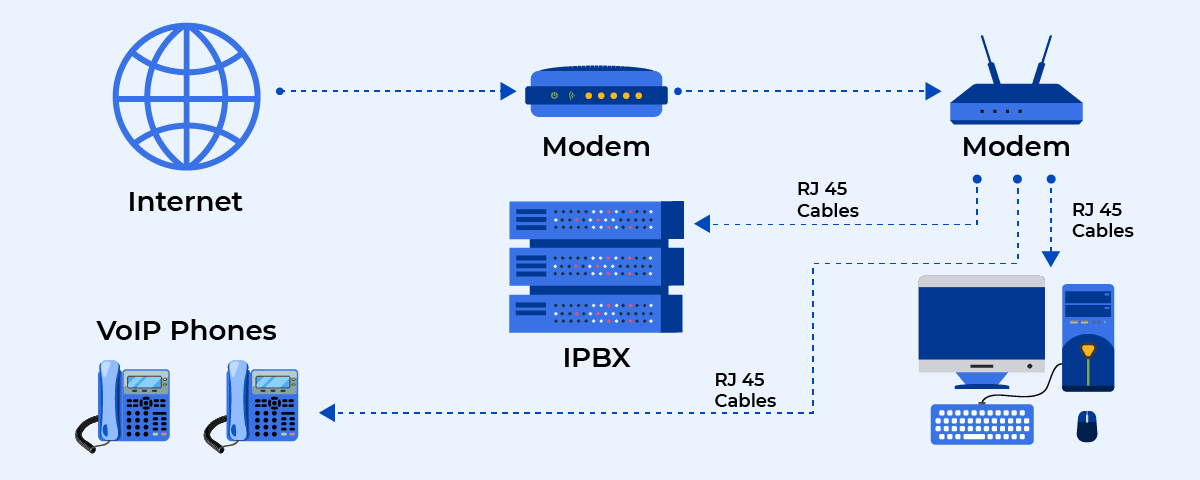 In a nutshell, each firm is unique and has its own requirements and objectives. For this reason, when it comes to choosing the best VoIP system for your business, you cannot simply rely on the words of others.
The feasibility study should include a detailed budget plan as well as information about all of the services and features of the new VoIP system that you intend to deploy. Evaluate how many lines you will require and how much it will cost. Another thing to consider is what features the system should have.
Since the VoIP (Voice over Internet Protocol) includes a plethora of business phone system features such as IVR, Smart Switch, Power Dialer, Call Monitoring, and so on, it is pretty tempting for someone to become overly enthusiastic and buy services that they do not require at all.
For this reason, for the proper VoIP implementation, it is recommended that you thoroughly examine your business requirements and figure out which features and services you require and which you do not in order to cut down unnecessary expenditure and subscription fees.
2. Optimize & Strengthen Your Internet Connection
An internet connection and VoIP phones are literally the only voice-over IP requirements or the two things that you require for a cloud-based VoIP phone system. However, any regular internet connection will not be able to accommodate the high volume of internet calls and communication traffic that your business would generate.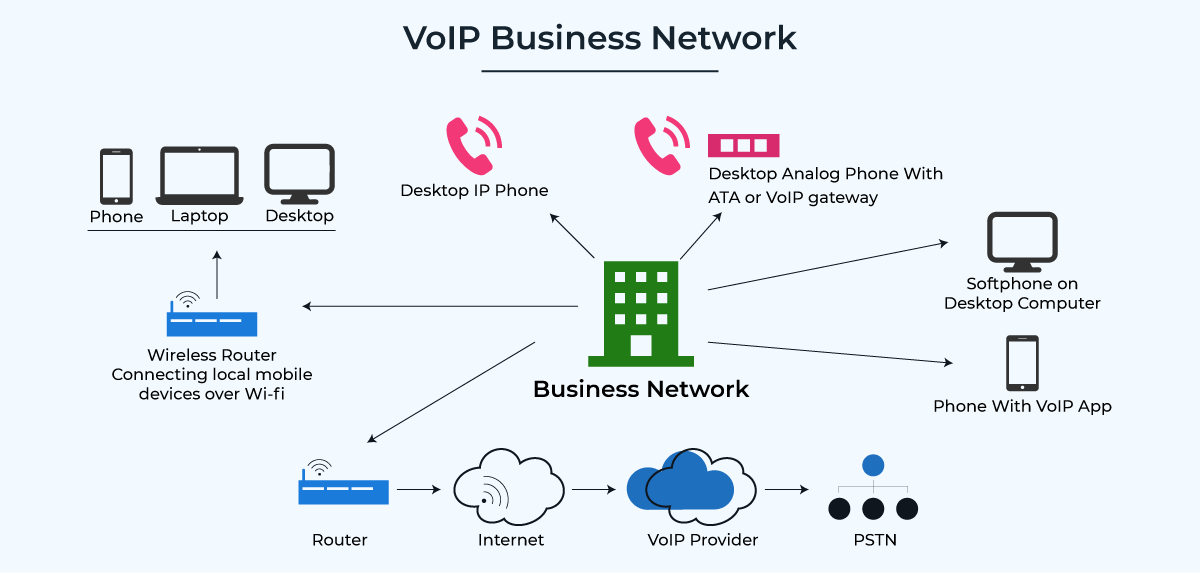 Before installing a VoIP system, be sure your internet connection is decent enough to support seamless phone calls and all other internet-based services. Moreover, your network equipment should be up to date and in excellent operating order.
Overall, for a successful VoIP implementation, you must thoroughly examine and upgrade your network connection and make it VoIP compatible.
Furthermore, it is always better to get professional help for an effective evaluation of your infrastructure such as VoIP phones and other hardware. It should be a thorough assessment of all your VoIP equipments and network connectivity, taking into account multiple factors such as connection speeds, network bandwidth, stability, average uptime, and so on.
Following the in-depth evaluation, you may realize that your company needs a more robust or effective internet connection or that you need to upgrade some of the old, traditional equipment such as IP phones to support the modern VoIP system that you plan to subscribe to.
3. Always Have The Backup Infrastructure
If not for the extra speed and connectivity, you must install a second internet connection for the sake of a backup option. Think of it as a backup engine in the event that the power goes out. If you do not have internet connectivity, your entire VoIP system will shut down, and all communications will come to a standstill.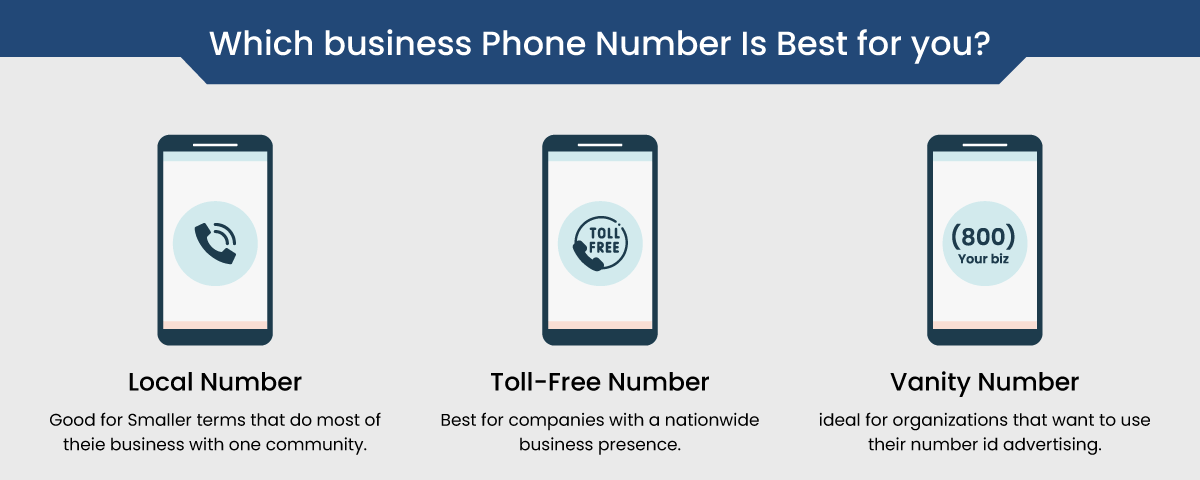 However, in case your primary internet connection goes down for some reason, your backup will automatically kick in and save the day.
When selecting a second internet connection, make sure to choose a different service provider. If possible, it should also use a different channel. Having two connections from the same provider effectively defeats the purpose of a backup connection because if one goes down, the other will also go down.
After all, no business can afford to go off the grid for a couple of hours. In order to deliver uninterrupted and efficient customer service, 24/7 uptime is very necessary. Remember that every missed call is a lost business opportunity.
4. Choose The Best VoIP Provider
This is definitely the most vital step in your VoIP implementation process. If you choose wisely and invest in a credible VoIP provider, you can rest assured that all VoIP installation aspects will be catered for in an effective manner. However, the main concern here is making the final choice. 
As the market is crowded with several competing VoIP service providers and, all claiming to deliver the best services, choosing the one that is really the best is indeed a challenging task.
Before making a final decision, organizations must scan the market and research all options available. You can also ask these questions to help narrow down your options and choose the best VoIP provider that meets all of your organizational requirements.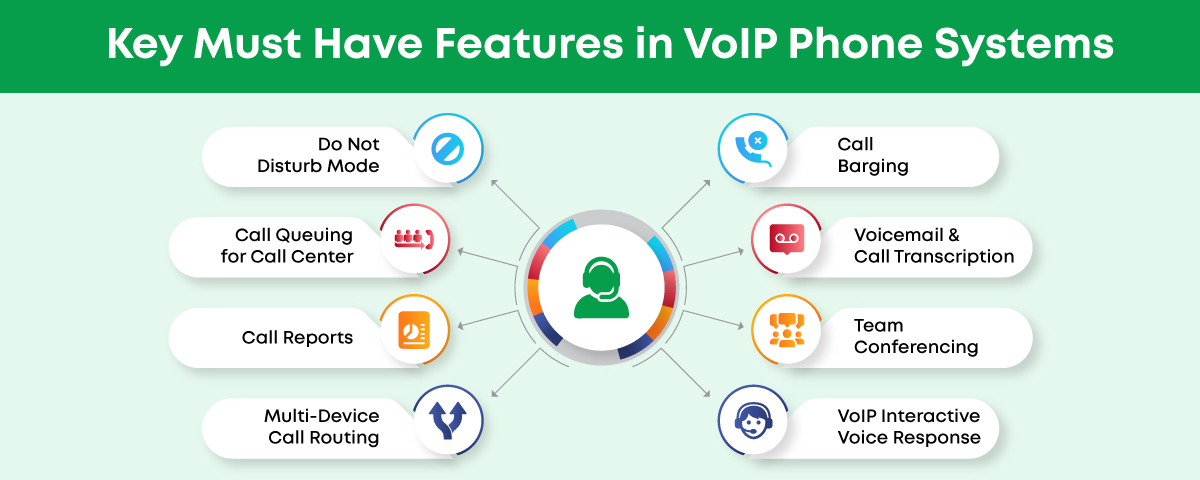 One wise option would be to read reviews from other businesses that have subscribed to a specific VoIP provider to learn more about what to expect.
Furthermore, before making a final decision and selecting the best VoIP service provider for the VoIP implementation, you should analyze all important characteristics such as features, pricing, customization, scalability, after-sales service, and customer service.
5. Prioritize VoIP Calls Using QoS (Quality of Service)
Fuzzy phone lines and choppy call conversations are not going to bag any customers for you. You need to maintain the quality of your outgoing and incoming calls even after switching over to the business VoIP (Voice over Internet Protocol) phone system.
Since VoIP calls are internet-based and do not use the traditional network channels as your old phone did, you need to implement something called Quality of Service (QoS) on your network for good voice quality.
Now the next question that will come to your mind is what exactly QoS is? It is nothing but a mechanism that prioritizes certain data traffic packets over other sets of data traffic. Thus, high-priority packets are given preference, and their information reaches the destination much quicker and within an allocated period of time.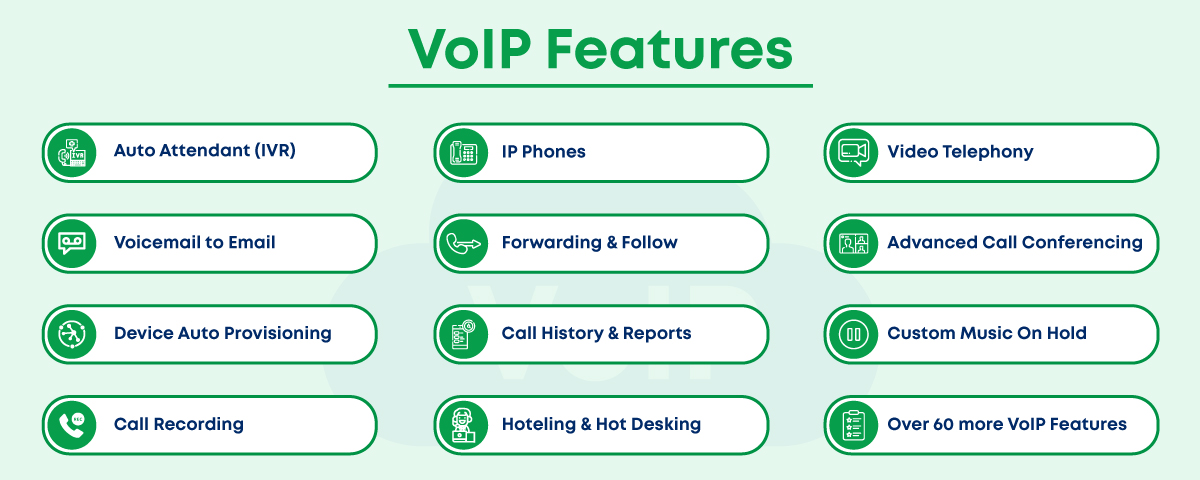 You must now be wondering what this has to do with VoIP calling. Well, VoIP calls are also fundamentally small data packets. When you implement QoS, these data packets are given high priority, which significantly improves the flow of data, which in turn provides a high-quality audio output. 
Using QoS to prioritize your VoIP calls is extremely important for successful VoIP implementation. It reduces the chances of call drops as well as choppy or jittery audio quality. This is one of the many factors that contribute to a seamless VoIP calling experience.
6. Safeguard The Network Security
For achieving a successful VoIP implementation, securing your VoIP network is very important. Since VoIP calls are routed through the internet, they are somewhat exposed to hackers and other criminals who might hack into your system and gain unauthorized access to confidential business information.
If your business VoIP communication system is compromised, it will significantly cost your company besides impacting your operations and data. 
To make you fully aware of the need for a good, secure VoIP network channel, let me chalk out a scenario for you. First, someone hacks into your phone system and illegally gains access to all your communication logs and phone conversations. Then, over a period of a few weeks or months, they can gather a lot of intel on your business.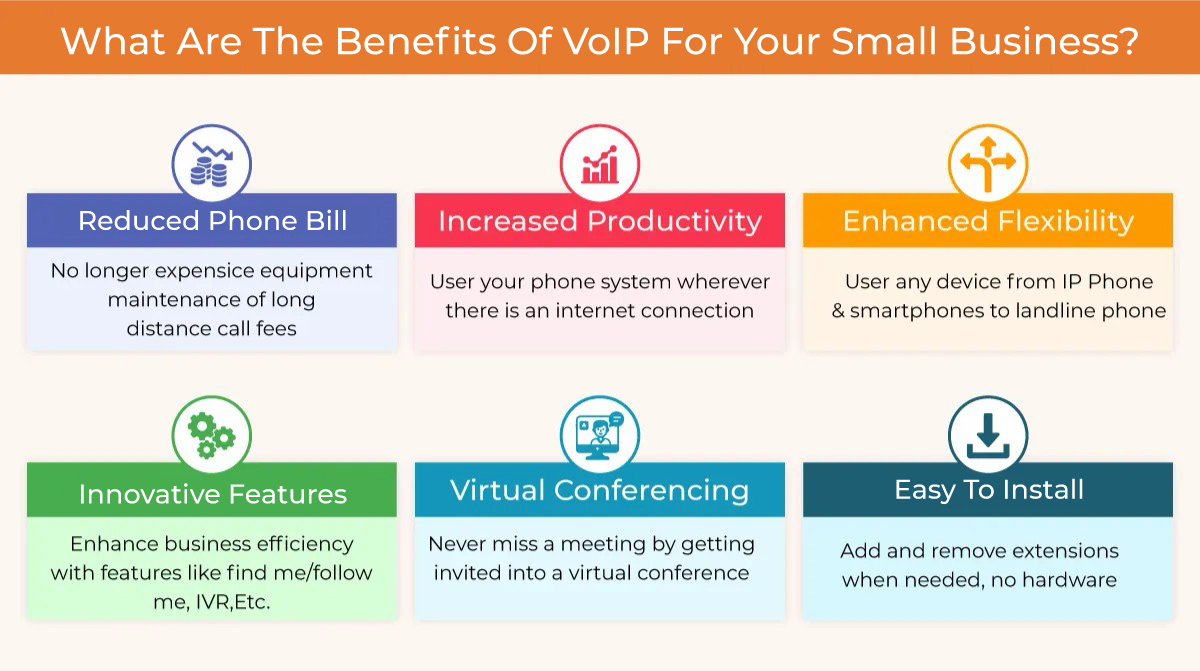 They can then use your own strategies to turn your clients against you and plot to throw you out of the market. Meanwhile, you will continue to use your phone system without any clue of what is really happening.
This does not mean that VoIP systems are not safe! On the contrary, it is as safe as any other internet platform you use. However, keeping in mind what is at stake, you must take some extra security measures in order to maintain data privacy.
If you choose the right VoIP solution, most of the additional security aspects will be managed by them. You can also use a SIP proxy or a VPN (Virtual Private Network) to secure your phone calls.
7. Perform A Trial Run Before The Final VoIP implementation
After all the above steps are done, and your VoIP system is all set up and ready to use, you must do a couple of test runs before you connect to your customers. 
First, ensure that all parts of your new VoIP phone system are working correctly. Try out all the features and ensure that you know how to use them properly. If you have installed new hardware, get familiar with its settings and buttons.
Then, once you become familiar with the setup, you should then start testing the call quality. Check to see if the calls are connecting correctly and that the person on the other of the line can hear you properly. While you are on call, also listen for any disturbances in the form of echoes or jitters that may occur. Finally, test the quality of the audio that you are receiving and also the call speed and connectivity.
In case you come up with any complaints or queries, be sure to take them up with your service provider and resolve it before you start using the system on a day-to-day basis. For a good VoIP implementation, it is important that you fully understand each and every feature and know how to operate the system.
8. Provide Feedback To VoIP Service Provider
VoIP implementation is not the end of the road; rather, it is the beginning of a long-term journey. Therefore, it is essential to check how effective the platform is and keep an eye out for any potential problems that arise in the future.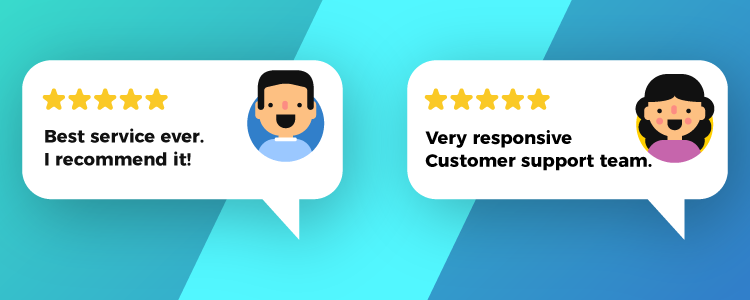 There is a long list of things that can go wrong with hosted VoIP systems, such as broken voice quality, internet hang-ups, or constant calls dropping. Make sure to collaborate with your VoIP phone service provider by giving them regular feedback and taking their help for any frequently arising issues.
In addition, routine maintenance and troubleshooting will aid in the seamless implementation of the new communication network and make sure that it functions smoothly.
Most reputable VoIP suppliers have dedicated customer support teams that are available to customers 24/7 to walk you through any problems and provide any necessary assistance. The support representatives will quickly discover the root cause of the problem and guide you on how to fix it.
They also provide training or tips on how to use all of the advanced features of a VoIP business phone system so that all employees can leverage the maximum benefits of the platform.
In a nutshell, it is not the VoIP technology that is ineffective or unsuitable, but it is the improper VoIP installation. Most consumers who fail in implementing VoIP successfully, blame the phone system or the providers– which is insane! For optimum utilization of its features and extracting its full benefits, proper VoIP implementation is the bottomline.
Simply follow the steps outlined above while VoIP implementation to ensure a positive customer experience. Of course, we are not promising that following these instructions will result in a problem-free VoIP experience as certain issues are inevitable and are bound to pop up.
However, it will undoubtedly help you eliminate common challenges that most organizations confront, resulting in improved VoIP experience.
The Bottom Line: A proper VoIP implementation is critical to ensure that businesses get the most out of the system. A flawed VoIP installation will have a substantial negative impact on the system's operation and, eventually, the outcomes. To get the maximum benefit of a VoIP solution, ensure that you have a decent internet connection, up-to-date infrastructure and follow all of the steps outlined above.