Setup Your Cloud Contact Center Software
We Provide Cloud-based Contact Center Software For More Than 50+ Countries.
With CallHippo, you can buy a contact center solution in less than 3 minutes from anywhere in the world. When you make outgoing calls, your virtual phone number will get displayed to your customers. You can receive incoming calls by forwarding your phone number or through our app. Sign up now!
What Do You Mean by Cloud-Based Contact Center Software?
A comprehensive set of tools, applications, and cloud-hosted systems for communication purposes in organizations that provide advanced call routing, service agent management, analytics, and multiple channels of communications can be called a cloud-based contact center.
Cloud contact center systems use the latest technologies to provide businesses with a contemporary substitute to the on-premise contact centers. The biggest advantage of cloud-based contact center solutions is that businesses don't have to maintain any additional and unnecessary hardware & data storage space, which is required by the traditional on-premise solutions.
Get Cloud Based Contact Center Software
---
Why Do You Need Contact Center Software?
1. To Properly Categorize Calls
Not all incoming calls need live agent resources. Many customers have basic queries that a bot can resolve. But without contact center software, your reps have to take every incoming call. Contact center solutions provide Interactive Voice Response (IVR) capabilities that ensure only the essential calls reach your agents.
2. To Record and Analyze Calls
To ensure optimum agent performance, you need to record and examine their calls. Cloud contact center solutions help you do that. With a contact center system, you can automatically record and segment calls, and refer them later for employee performance analysis and training.
3. To Distribute Calls
Effective call distribution is the key to productive operations in a contact center. Cloud-based contact center solutions come with automatic built-in call distribution capabilities that make call distribution quick, easy, and efficient.
4. For Easy Dialing
With contact center software in place, your agents don't need to manually type phone numbers. They can simply click the phone number on their desktop screen and connect with the prospective customer.
5. For Skill-Based Routing
As a contact center manager, you'd want calls to be assigned to the right agents or departments to ensure the best customer experience. Contact center software distributes calls based on the skills of agents, thereby ensuring guaranteed resolution of customer queries.
How Will A Contact Center Software Help Your Business?
1. Reduce Costs
Contact center solutions can go a long way in reducing costs. You won't have to deal with any hardware and licensing fees. The software automates recurring tasks, thereby helping you save time and resources.
2. Enable Scalability
With cloud-based contact center solutions, you can scale your business with ease. If you're planning to open a new contact center, you can simply implement the cloud software instead of installing a separate one.
3. Increase Security
Cloud contact center solutions store data in highly secured data centers. This way, you won't have to invest money and resources in securing your servers and operations.
4. Allow Remote Working
With remote working becoming the new normal, contact center companies need to find ways to enable their employees to work from different locations. Contact center solutions make this possible. Employees can install the software on their devices and work from anywhere.
5. Increase Agent Productivity
Contact center agents often find themselves wrestling between spreadsheets, phone numbers, and emails. This adversely affects their productivity. With contact center software, agents can streamline their tasks and become more productive.
Never Miss A Business Opportunity With Cloud Based Contact Center Software
---
Customizable, Flexible, Scalable, Hassle-free Workspace Communication
Benefits Of Contact Center Software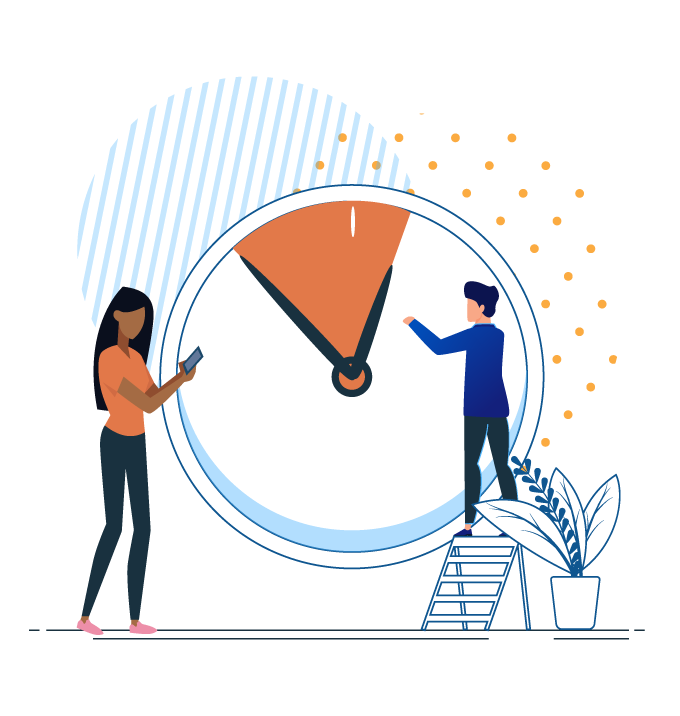 Plug & Play Setup!
Setup your cloud contact center software in minutes, without any technical hassles.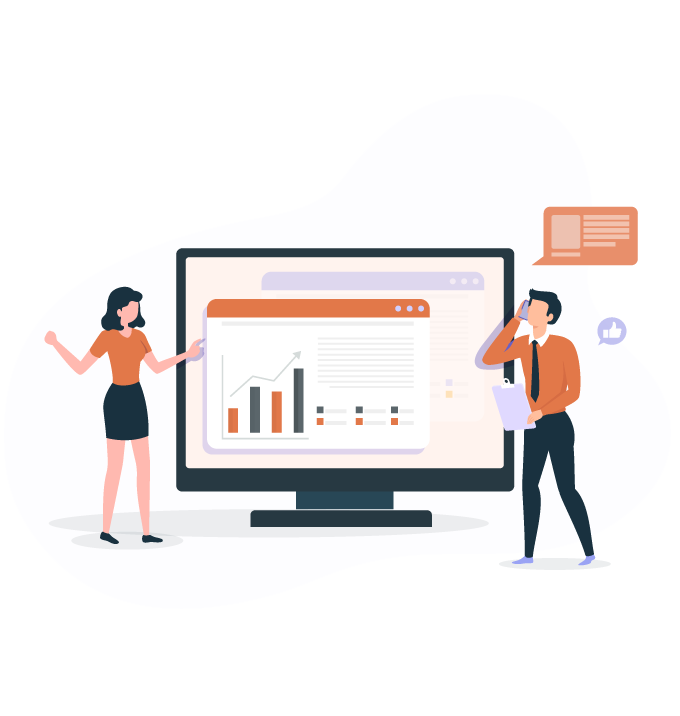 Call Analytics
Get the comprehensive report of all your contact center agents and customer service representatives to determine the successful strategies of your business.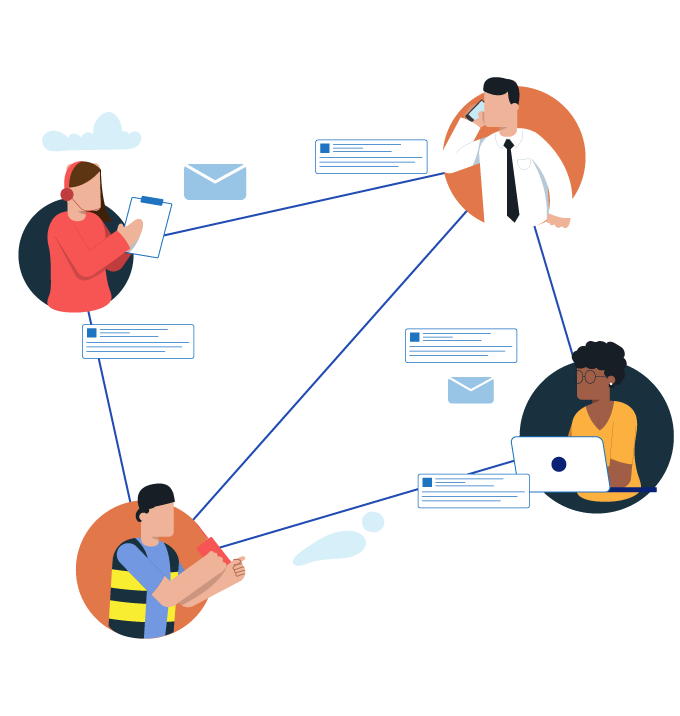 Stay Connected
Cloud contact center solutions allow you to stay connected no matter where you are or which device you are using.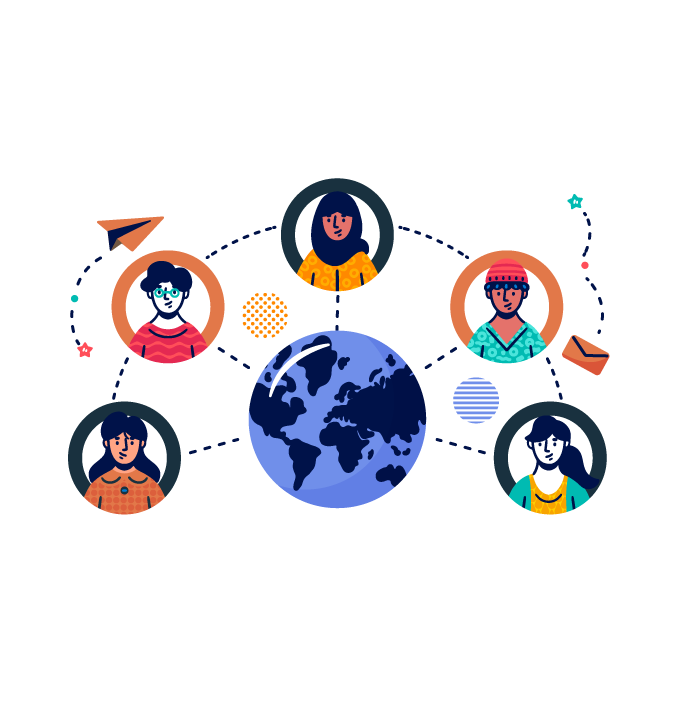 Keep In Touch With Your Team
Always stay connected with your colleagues by transferring calls internally. Seeking help or helping your teammates has never been this easier.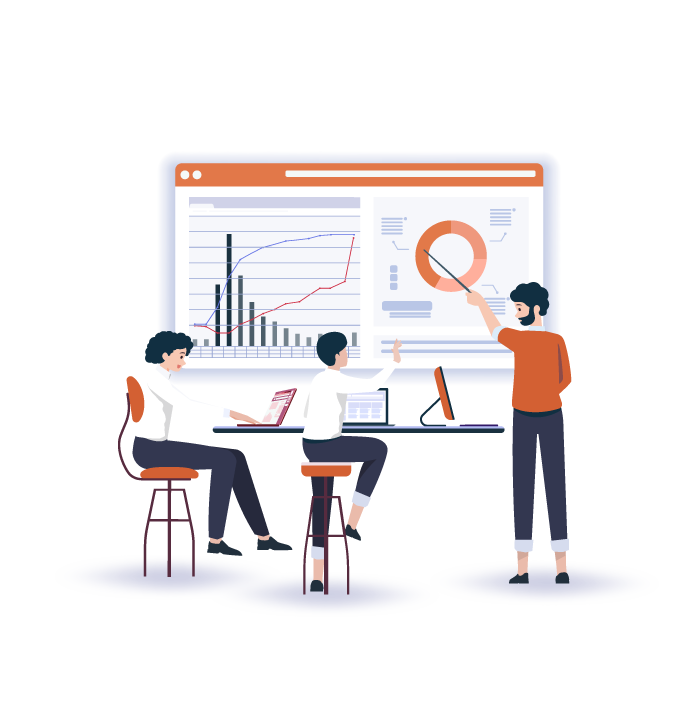 Real-Time Training
Providing training and solving issues of your agents is possible in real-time via Call Barging and Call Conferencing.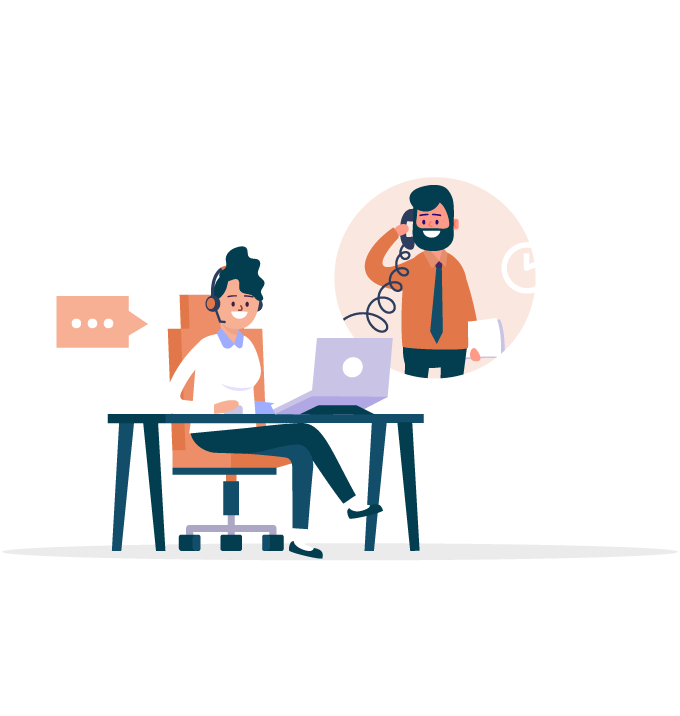 Improve Customer Experience
Businesses can leverage the benefits of team collaboration in hosted contact center solutions so that every team member is up to date and no one gets left behind.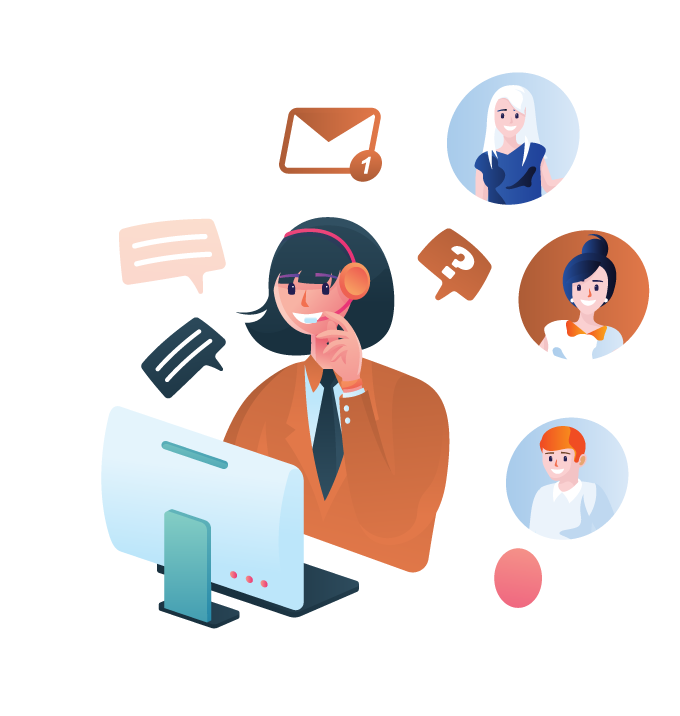 Multi-channel Communication
Whether it's a call, text, or email, CallHippo allows you to communicate with your customers or contacts without any hassle.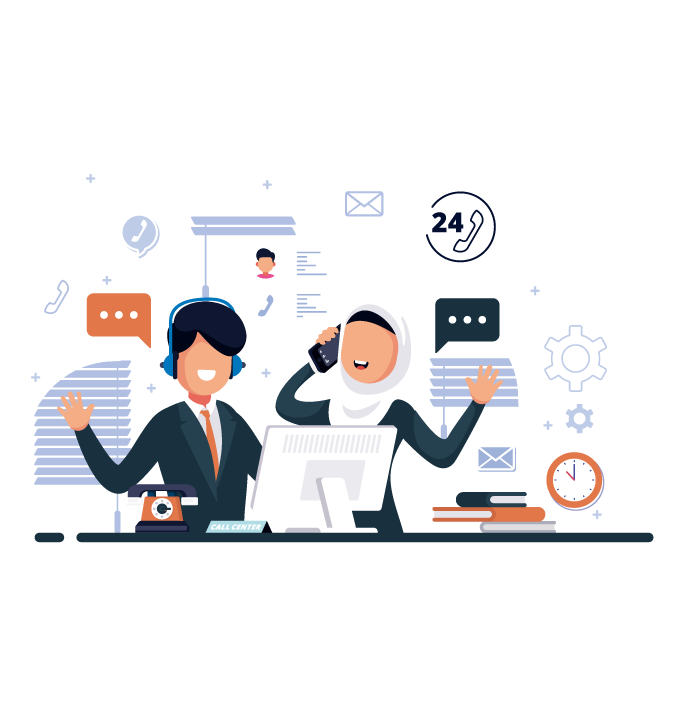 24/7 Availability
You don't have to worry about missing any important customer conversations even during your off working hours.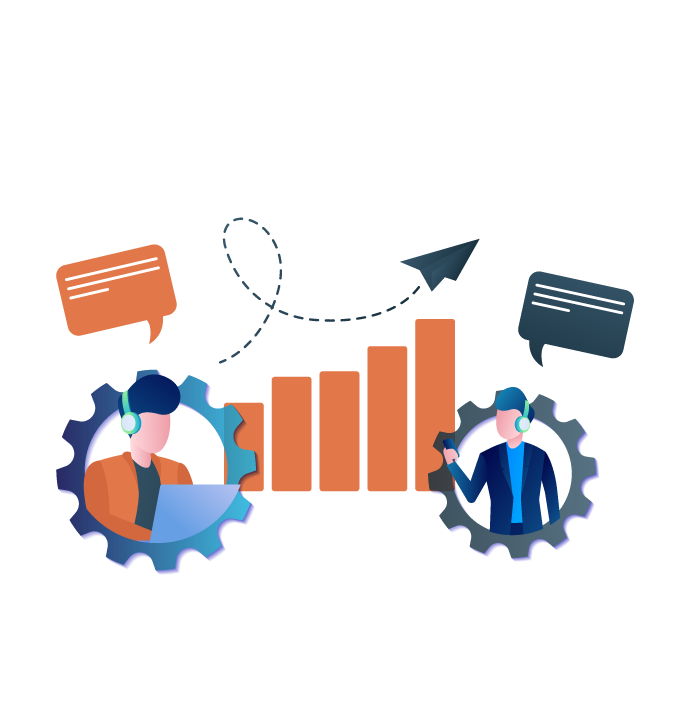 Assurance Against Theft
Your customers' data can be saved on the cloud, and you'll have its accessibility to support them without any hindrance.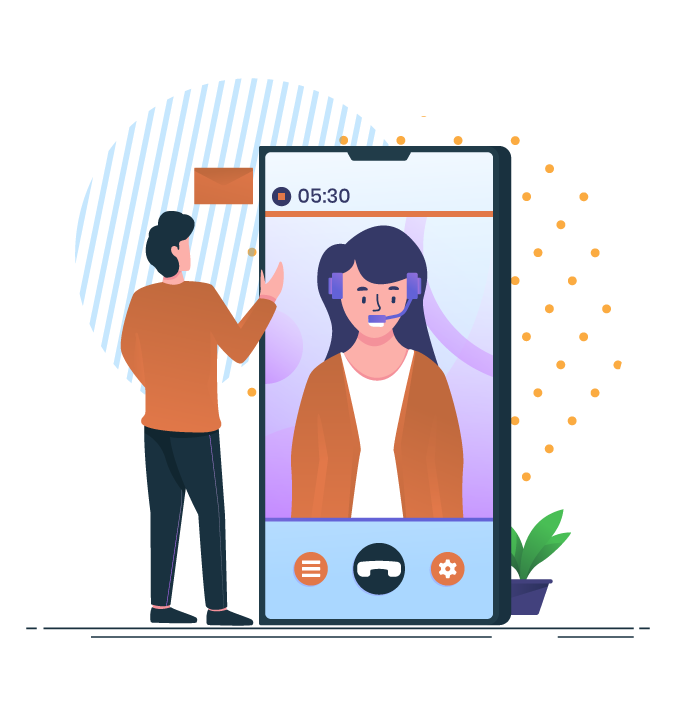 Legal Security For Your Business
CallHippo lets you save all the recordings and insight reports that can be used as evidence in case of any legal complexities.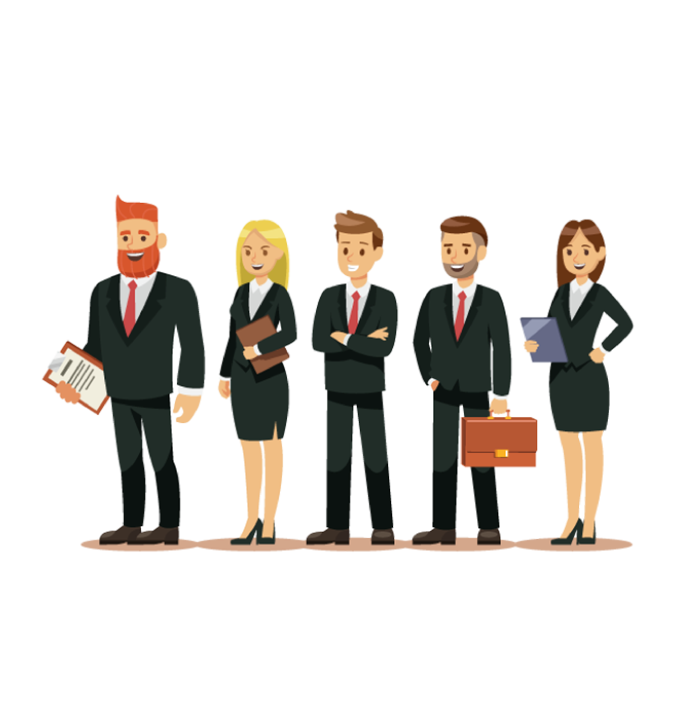 Boost Productivity
CallHippo is the best cloud contact center provider that allows your staff members to effectively communicate internally, and eliminates place and time restrictions on your staff, and lets them converse seamlessly at every point.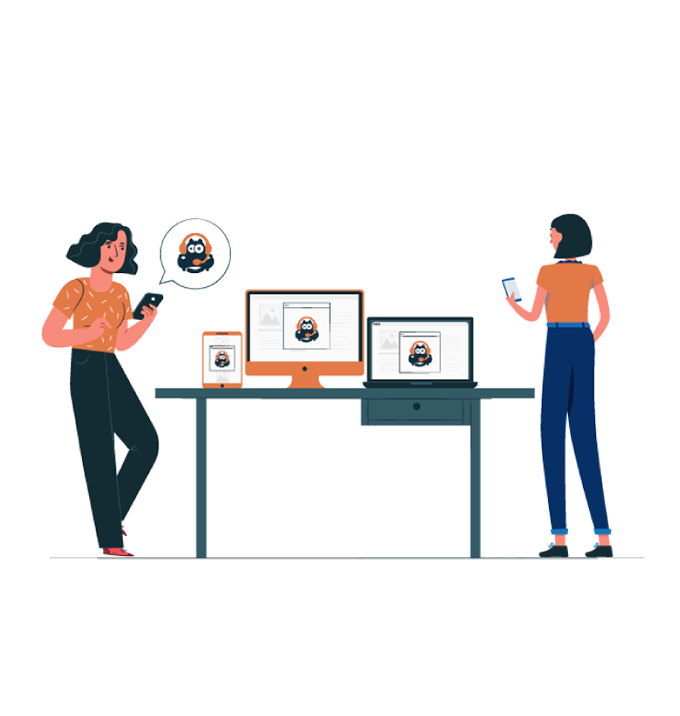 Find Me Follow Me
Attend calls irrespective of your location and that too at any number on designated devices.
Types Of Contact Center Software
1. On-premise
On-premise contact center solutions are installed at your office along with its hardware and associated infrastructure. They are maintained by your IT staff or by an outside service provider.
2. Hosted Contact Center Software
These solutions are hosted off-site and are easily accessible through a network connection that may or may not run via the internet.
3. Cloud-based Contact Center Software
A cloud-based contact center solution is hosted online and can be easily operated through an app. All data is stored on the cloud, and users can easily access it even offline.
4. Browser-based Contact Center Software
Browser-based contact centers provide all the features and modules in the computer's browser and are one of the most progressive contact center software solutions. You can easily access it through the internet.
Features of CallHippo's Cloud-Based Contact Center solutions
Frequently Asked Questions
A comprehensive set of tools, applications, and cloud-hosted systems for communication purposes in organizations that provide advanced call routing, service agent management, analytics, and multiple channels of communication can be called as Cloud-based Contact Center.
There are two types of contact center softwares,cloud-based or on-premise. Go for Cloud based contact center software because It is becoming more popular day-by-day because it gives the advantage of outsourcing the software and its maintenance cost. And also look at the features like call analytics, call recording,power dialer, etc.
Companies having customer facing teams and wants smooth customer communication.
Setup Your Phone System In Less Than 3 Minutes