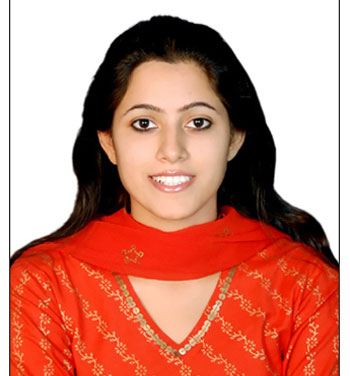 Date: August 5, 2022
There is nothing that is more satisfying than a great customer experience! It makes you want to reach out and connect with a brand. You want to forge a long-term association and do not even think of switching to a rival organization.
This is the reason that providing a stellar and unparalleled customer experience is a top-most priority for CallHippo. Guidelines work well; hence, we have a user's guide regarding the recommended device and network requirements.
First Step- Check Your Device Requirements:
The following are the top two recommendations for device requirements
Google Chrome (version 74+)

64-bit version of Windows 10 or macOS 10.14+

Invest in Network Requirements:
Organizations need to invest in heavy-duty bandwidth. This is critical as it helps to support the number of calls your team is making smoothly. To achieve desired results, CallHippo would require at least 64Kbps (upstream and downstream) for each concurrent call. Additionally, 
CallHippo requires adequate bandwidth of around 1 Mbps per person to operate with your integrations, contacts, and any other software your team may be using while making calls. It is quite challenging to configure your router correctly, without any glitches. It's a smart idea to extensively research online resources to find answers to all your router configuration issues.
Audio quality of calls is greatly impacted by additional network traffic. It is useful to open ports in your router to the following: 
TCP: 443, 3478, 5349, 10194

UDP: from 10000 to 20000
To ensure unrestricted access, make sure to whitelist the following URLs and IP addresses:
callhippo.com

chunderwgll.twilio.com

*.amazonaws.com

*.twilio.com

chunderw-gll.twilio.com

eventgw.twilio.com

chunderw-vpc-gll.twilio.com

matrix.twilio.com

static.intercomcdn.com

media.twiliocdn.com

*pusher.com

ws.pusherapp.com
Note: The * covers all subdomains. 
Users need to invest in a reliable ethernet cable connection. However, if you prefer using Wi-Fi, ensure that you are using a professional Wi-Fi connection (at least 802.11ac). It offers more stability and is capable of handling more simultaneous connections.
The use of a VPN or a proxy with CallHippo is not a good idea as it can result in latency or jitter during calls that could cause a potential voice delay. If you intend to use a VPN, we suggest that you deactivate the VPN entirely or disable it while using CallHippo.
How To Enhance Call Quality and Troubleshoot Common Glitches:
Your communication strategy matters! It is imperative to invest in a credible VoIP service provider so that your team members do not face call quality issues or technical glitches. Most business firms are now choosing virtual phone systems over traditional voice communication providers such as landlines or PBX Phone Systems. Cost-effective, scalable, and flexible – it is a win-win situation for both corporate organizations and VoIP phone service providers.
The essential requirement of a VoIP system is a good and stable internet connection. However, despite ensuring the existence of the same, one could still experience call quality issues! Issues such as call latency, network congestion, and "jitter" are enough to hinder smooth sales and marketing operations of any business team. 
It is a  fact that a secure ethernet connection goes a long way in ensuring quality but doesn't guarantee it. Let's dive deep into some commonly encountered VoIP issues and their quick-fix solutions to enhance call quality. 
Pain Points That Hamper VoIP Call Quality:
If there is one thing that is bound to impact customer experience negatively, it is undoubtedly poor call quality. Read on to find out three common problems that lead to VoIP call quality issues:
Jitter:

In VoIP calls, the information (voice) is divided into voice packets, and each packet can travel by a different path from the sender to the receiver. Audio must be received at a constant rhythm to be decipherable; therefore, any discrepancy will be visible in conversation. When packets arrive at their intended destination in a different order, the result is a call with poor or scrambled audio.
Jitter buffers are the best solution for minimizing audio disturbances—a jitter buffer stores arriving packets temporarily to minimize delay variations.
Audio Latency:

Audio latency is a serious problem that disrupts two-way communication. It occurs due to the compression of raw audio or when compressed audio travels through the initial provider network's realms. Latency is characterized by the amount of time it takes for speech to exit the speaker's mouth and reach the listener's ear. 
Latency doesn't affect the call quality, but it does throw off the delivery timing. In the most notable cases of latency, call participants will "speak-over" one another, with the audio arriving at the recipient's device at irregular and awkward intervals. The solution towards countering call latency lies in prioritizing VoIP traffic over the network.
Packet Loss:
If the voice packets contain errors or get lost or delayed, the network may drop and abandon them before reaching the destination. The leading cause is bandwidth restrictions or an unreliable internet connection, resulting in missing chunks of audio. 

Smart Tips To Troubleshoot VoIP Call Quality Issues:
Allocate maximum bandwidth for VoIP services:
Prioritizing your network bandwidth is often the best bet for solving VoIP call quality issues. Make sure that users close the tabs of simultaneously operating multiple applications, so that network congestion doesn't occur, and proper bandwidth is available for conducting VoIP calls. 
It is imperative to understand that voice packets travel through many stages before they reach a recipient, including access points, routers, and switches. Each step is a potential bottleneck towards the smooth flow of information; hence it makes sense to minimize these touchpoints.
Avoid using WiFi Connections:
We recommend using an ethernet connection over WiFi if you have access to one because an ethernet connection will guarantee the highest quality connection.
Here are some reasons to ditch your WiFi and move over to an Ethernet network:
Most professional-grade, expensive routers need to be manually configured.

WiFi is not capable of handling real-time business applications.

They are many interconnected devices using the WiFi network competing for bandwidth.
Check your headset:
Headphones may not seem that important; however, they affect call quality in ways more than one would expect! When buying headphones, choose ones with impeccably good microphone quality. 
Some headphones tend to get disconnected from phone apps if the user stays silent for too long, while specific operating systems don't recognize some. Sound distortion and one-way audio are some of the commonly encountered issues when a headset microphone picks up the incoming audio. Most VoIP providers usually recommend a professional-grade option they know will work with their software.
Troubleshooting Made Easier:
CallHippo keeps customer experience as its number one priority. When it has a new release, it may reflect in the new dialer interface. This may cause issues in call quality and hamper the user experience. These are common technical snags and nothing to worry about, as they can be resolved.
With CallHippo, it is easy to handle cookies and manage problems that you may face after a new release. Here are three quick steps that can help users enjoy a smooth experience of the advanced CallHippo dialer:
First, click on the dialer, and then click on the 'Inspect' option
Right-click on the refresh button of the website
Hard reload your browser by emptying the cache
CallHippo makes it easy for you to troubleshoot call quality issues. After all, apex call quality, excellent support, and an intuitive user interface are just what users need for effective two-way communication.
Make sure to follow the above guide to enjoy apex call audio quality and solve all technical problems. However, if you are still facing any issues, feel free to collaborate with us and drop us a text. Team CallHippo would be more than happy to help. Please write to us at [email protected]
WORDS THAT MAKE SENSE!
Read The Most Well Researched & Insightful Articles From CallHippo Team