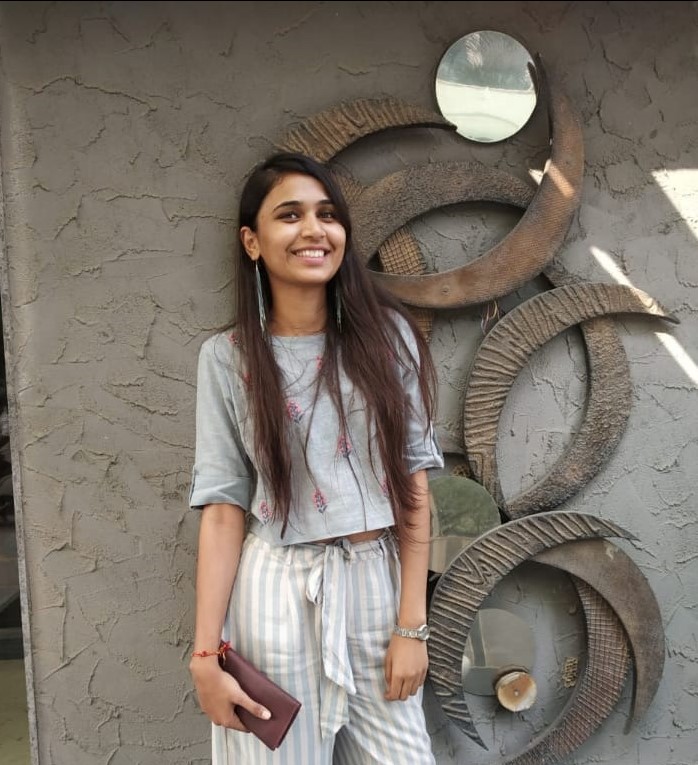 Senior Writer: Nishita
Date: August 23, 2023
Call center software has become important for businesses of all sizes. More than 50% of customers of all age groups typically use the phone to reach out to a service team.  
Call center software allows you to manage everything related to phone calls, including customer support and sales. SaaS Call center software has several benefits for businesses, including cost savings, higher first contact resolution, and enhanced team collaboration. 
Even 64% of organizations believe that customers should have access to a live agent.
What Is Meant By A Call Center?

International call centers have changed the way of interacting with their customer base. A SaaS call center is a structured place, physical or virtual, where agents and executives receive and make calls to clients. The purpose of these calls may be lead generation, marketing promotion, or providing customer service. Call center agents are responsible for undertaking any voice interaction with customers, and they represent the face of the company.
Call center software comes with advanced features like interactive voice response (IVR), power dialer, global connect, smart call forwarding, call transfer, call conference, on-hold music, and more. 
Apart from making your business look good, call center SaaS eliminates the bottlenecks in your communication chain. You can use the software for:
Telemarketing

Market research and surveys

Answering customer queries

Customer support
SaaS call center in simple terms is a platform that is used for managing inbound and outbound calls, which includes escalation, routing, analytics, and in-built CRM advantages. Thus, we can understand that a SaaS call center is a profitable source of building and growing a call center team. Call centers help in achieving your business goals and are hassle-free with the few easy steps to set up a SaaS call center.
What Are The Various Types of Call Centers?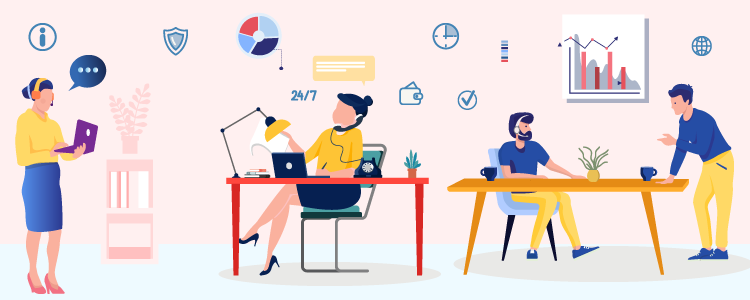 Starting a call center business solutions to handle their customer support in a seamless manner. It is difficult for organizations to ditch traditional wired phone systems; however, it is high time that they make the switch towards virtual telephony for better productivity in their business communication. However, before you decide to set up a call center, it is important to be aware of the various types and their utility:
1. Inbound Call Center:
An inbound call center is set up primarily with the purpose of receiving customer calls. It is an ideal solution for companies that receive a lot of customer inquiries, where they require continuous support from representatives. The inbound call agents are trained to resolve customer complaints, answer questions to inquiries, and provide immediate technical support.
2. Outbound Call Center:
An outbound call center Saas is a platform through which agents can make calls to clients to promote products or give information. They give sales calls primarily with the main aim to convert maximum leads. Call agents can pitch their products/services, give payment reminders, deliver information about promotion campaigns, and offer company announcements.
3. Blended Call Center:
Most companies opt for the blended approach where agents can make as well as receive calls. This opens multiple two-way channels of communication and ensures that both parties can get in touch with each other at any time of the day.
4. On-Site:
organizations in their own data center can deploy on-site or on-premise call center software. Internal IT employees are responsible for the entire installation, maintenance, and updating of hardware and software systems. Though it requires a hefty initial investment, an on-site call center is a reliable tool that can help organizations manage their communication with partners, vendors, suppliers, and customers.
5. Cloud-Based:
Cloud-based or virtual call center software is hosted in the cloud, which means that a third-party service provider maintains all the hardware and software requirements. Clients just have to log in and use the software through a web browser app. It is very useful as the data remains safe, secure, and accessible to employees at any time through the internet.
10 Must-Have Features of Call Center Software
Now that you have decided on the type of call center software, here are the must-have features to get the most out of your investment.
1. Call handling:
The crucial part of any call center software is the ability to handle calls. It should be flexible in both receiving and making calls, as sometimes you may need to contact customers upfront or take regular follow-ups. Call center software should come with basic features like call control, call recording, blacklisting spam calls, call queue management for callers waiting for an agent, and automatic creation of tickets to ensure that every caller gets a resolution.
2. Call transferring: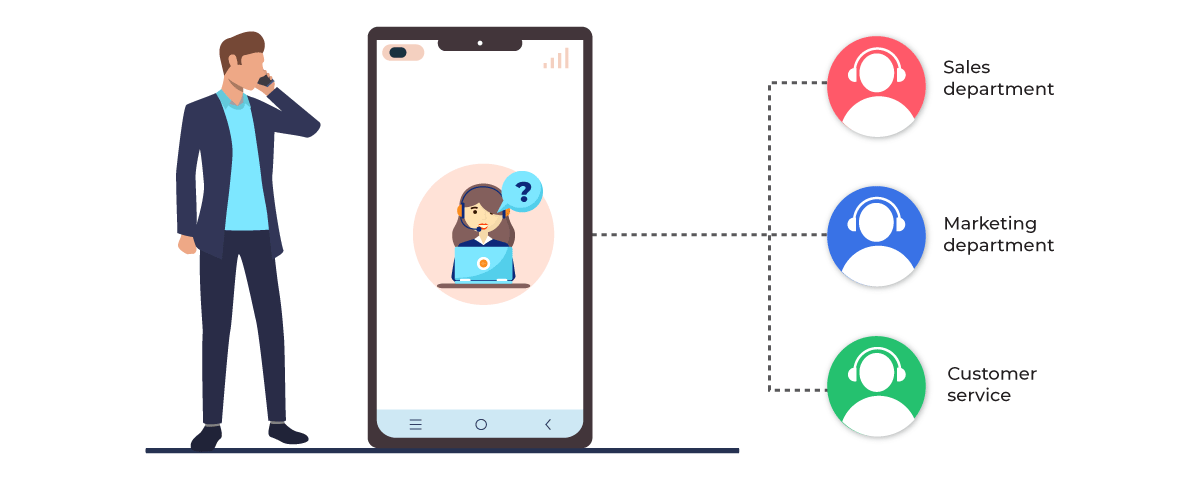 Every caller has a different problem, sometimes the receiving agent would be able to handle the issue, and in that case, the call needs to be transferred to the right person for an adequate resolution. Thus, call routing enables the agents to route the calls internally.
3. Interactive Voice Response:
Interactive voice response (IVR) helps callers reach the right agent and department by guiding them through the menu. This minimizes call transfers and saves your customers time. It also enhances the overall user experience.
4. Contact management:
The call center SaaS should have a robust call management system so that an agent can have all the details of repetitive callers and their previous interactions to serve them better.
5. Performance monitoring:
All the calls should be monitored for training and quality purposes. The calls should be analyzed thoroughly to measure the agent's performance catering to the caller. To build an efficient call center software monitoring the performance is crucial.
6. Auto Dialers:
For large organizations making hundreds or thousands of calls every day, dialing each number manually could be tedious. Auto dialers make things easier by automatically dialing numbers in a list.
7. Automatic Call Distribution:
Automatic call distribution (ACD) assesses and directs incoming contacts to the right destination based on user-defined rules. ACD also helps divide the incoming calls between your agents equally, so no representative feels the heat.
8. Third-party Integrations: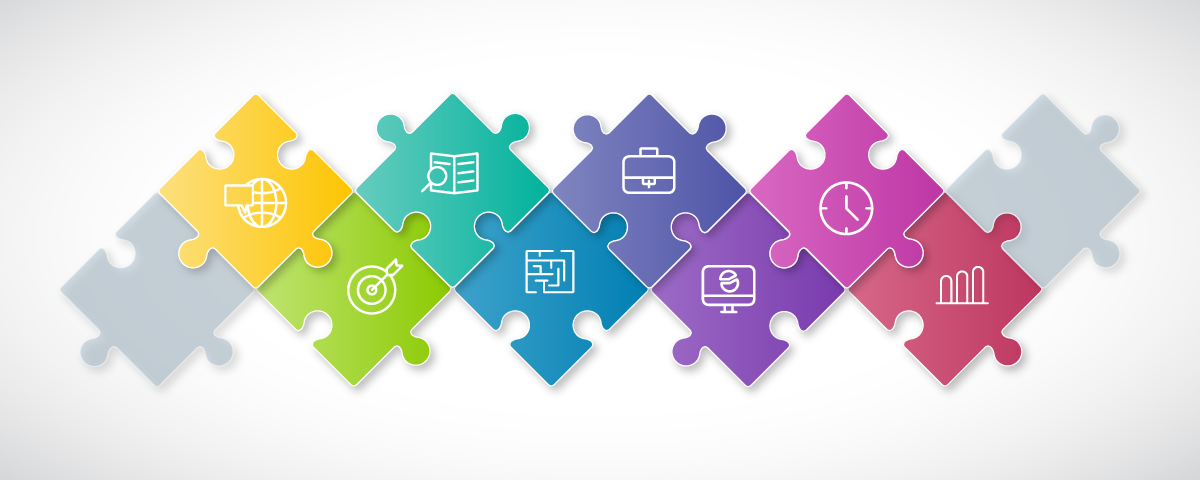 When choosing a call center software, it is crucial to consider third-party integrations. Integrating your call center SaaS with CRM, sales, and marketing will help automate tedious tasks, such as logging call details and customer information.
9. Mobile App:
While not necessary, a mobile app is a good-to-have feature. It will allow you to use your smartphone to manage business calls. You can even make and receive calls when you're not in the office. This helps keep customers happy irrespective of where you are.
10. Call Conferencing:
When most people are working from home, having a way to communicate with your team is necessary. Call conferencing allows you to contact all your teammates simultaneously and brainstorm ideas. 
Use of cloud in call centers- taboo?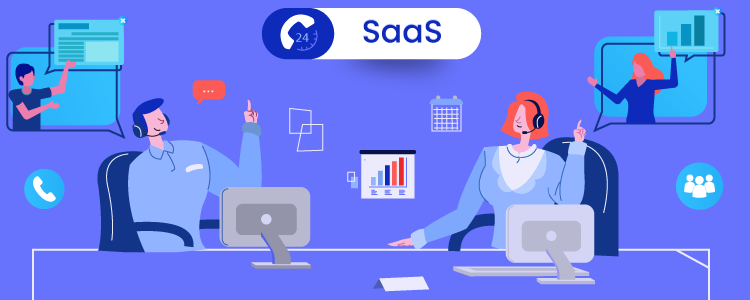 During the early adoption period, the use of cloud in applications was never thought of and was considered taboo, something which was never appreciated or considered as a trustworthy option. But now, with the advancement of technology, the cloud is at the top, something people always choose and opt for. Based on a 2014 study, almost 21.1% of call centers are opting for cloud-based platforms.
Why own SaaS call centers?
There are loads of reasons why to have a SaaS call center. But if we have to list a few:
1. Cost:
Nowadays, the cost to implement and set up a call center software is very affordable as compared to the usual systems which involve the PBX switch and software license, which is comparatively very pricey. And opting for cloud need for setting up thousands of servers does not exist.
2. Zero Maintenance:
As mentioned previously, managing PBX switches and other prerequisites is very high priced, and its maintenance is also pretty tough. In case you don't have technical staff, the need to hire an IT manager increases who have a salary of approximately $100,000 (in the US). In comparison to this setup, the virtual SaaS call center is less expensive. Thus you can set up thousands of virtual call centers with ease from this salary, which is paid to the IT manager.
3. Easy Setup:
The whole setup of this is pretty easy. The need to set up month-long installations goes completely out of the picture. The need for VOIP service providers also becomes minimal since this is not a mandatory prerequisite for setting up cloud-based platforms. Hence it may be right to say that VoIP Service Providers have become obsolete.
4. Software Mobility:
With the advancement of cloud-based call centers, this particular feature of software mobility has also been enhanced. Earlier data used was constantly managed, updated, and stored in various applications, but ever since the enhanced cloud services evolved, all the data has become accessible on any device from anywhere.
5. Easy and quick upgrades:
Since it is a service hosted as a cloud service, adding upgrades to such systems is easy. Whereas in the case of on-site solutions, the implementation of upgrades gets pretty hectic. And if the equipment is not compatible with your services upgrading your services becomes more troublesome.
6. High scalability:
Come to think of it, in the case of the normal system, i.e., no cloud, you are limited to the physical location, hence being bounded by the official capacity for your agents. But in the case of a cloud-based system, VoIP Service Providers simply redirect calls over the internet. Thus opening new locations now becomes completely hassle-free, and turning them into a call center never comes across as an issue. This makes it effortless for the users.
7. Robust and strong integrations:
In cases of an on-site system, code has to be customized, and developing integrations have to be done by the use of API. Whereas, in the case of a SaaS (Software as a Service), all the services such as integrated voice, text chats, and help desks can now be easily obtained at a single spot. Thus these virtual call centers have a foolproof solution for every problem.
8. A high rate of successful collaboration:
In the normal scenarios, all agents, account managers, and customer success managers have to come together and work together as a team, which may not always go as smoothly as it should go. As a result, customers usually end up facing an inconsistent experience. In the case of cloud services, call center features like internal chat play the role of savior as even if a customer ends up calling the wrong department it doesn't turn out to be a nightmare for the customer.
Call center over cloud phone systems

( Source: giphy )
The call center SaaS is more advanced than the normal cloud phone systems in terms of call management features, built-in CRM, and analytics. Just like a simple call center software offers help in distributing inbound calls amongst agents that are available on similar lines, outbound calls made by agents to leads, the software facilitates the end-to-end capabilities by using the best outbound call center practices.
Communication is the key to expanding business operations in any corner of the world! You need to set up a seamless medium of two-way communication so that your organization can establish a dialogue with local clients, vendors, and suppliers.
So, what's the best way to ensure the flow of communication in an overseas market? The answer is simple – setting up a call center is a holistic solution that can solve all your issues. If there is one buzzing commercial business destination that you can target with this plan, it has to be the Philippines.
The Philippine economy is experiencing an all-time high. It is a ripe market with plenty of opportunities for business forms from all industries. Cities such as Manila, Cebu, Quezon, and Davao are very lucrative regions as they have an ever-growing customer base and easy entry laws for foreign companies.
The Government of the Philippines actively seeks and promotes investment from overseas firms. In fact, they have set up free trade zones such as the Philippine Economic Zone Authority to make it easier for organizations to enter their markets with new products and services.
Whether you are a start-up or a customer-centric business planning to operate out of the Philippines, the one useful thing that you can do for long-term prosperity is to invest in a Philippines call center. Invest in a credible VoIP phone service provider to get a hosted phone system for your company, and set up your own call center from scratch.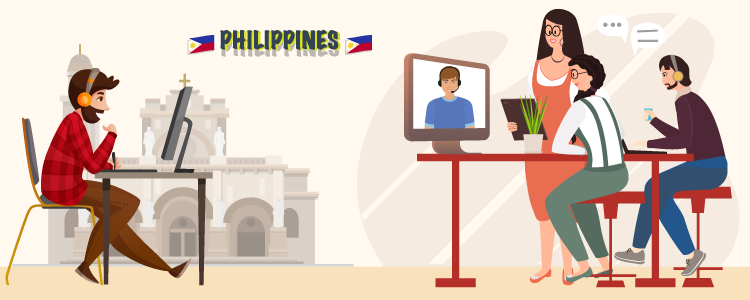 All That You Need To Know To Setup Your Philippines Call Center
If you are inspired to set up a call center in the Philippines, think no more and take the plunge. Call centers dominate the industry landscape in the Philippines and are projected to continue to do, even beyond 2021. Owning SaaS-based call centers brings a lot of benefits to your business.
Now, it may seem like a challenging task, but once you get started, setting up a call center in the Philippines is quite straightforward. Focus on your business objectives, and conduct an initial feasibility survey about the to set up a call center.
Remain abreast of the latest technological happenings so that you can leverage maximum benefits by using the best tools. Investing in a dedicated call center will definitely help your company seize a huge local customer base. Just follow these simple tips to ensure that you have a smooth ride, and do not encounter any unexpected difficulties while starting your contact center Philippines:
1. Start With Your Long–Term Goals:
Start with your strategic objectives in mind. Ask the following questions – 'Why do I need to set up a call center in the Philippines?'. This will provide clarity, and help you break down your primary goals into secondary objectives. You can start off by deciding whether your call center will mainly focus on generating sales, or will the main aim is to provide customer support for speedy resolution. Once you know the main purpose to set up a call center, you will be able to draw up a blueprint. This will also help you in further planning for the location, equipment, and infrastructure of the contact center.
2. Check-Up Philippines Regulatory Restrictions:
If you are planning to expand operations into the Philippines, it is essential to have complete knowledge about the legal regulations. Foreign investors should be aware of all the labor laws so that they do not run into any legal difficulties at a later stage. Registering a business in the Philippines may involve quite a few tedious steps, and it is important to collaborate with local agencies for smooth transactional processes. Your company will have to follow all the Philippine guidelines with respect to employment, wages, and tax payment. Since the regulations change frequently, it is important to consult the required authorities so that you do not run into compliance issues.
3. Decide On Physical Or Virtual Call Center:
One of the most imperative decisions, when you decide to open a call center in Manila, will be whether you want a physical office site or a virtual call center. This will mostly depend on the scale of your business operations. If you run a multinational gigantic company and have a large customer base, you may decide to set up a physical office space. However, if you are starting on a smaller scale, you may choose to get Philippines virtual phone numbers and conduct remote operations. Deciding on a physical or virtual call center can make or break your success in the Philippines remember to weigh all factors carefully before implementing the right choice for your organization.
4. Be Prepared For Operational Limitations:
You should expect to face physical and operational limitations when you open your call center. It is important to discuss with service providers what challenges you may face so that you are well prepared. Make sure that integrations are not an issue so that your organization can integrate CRM and other existing systems with your virtual phone platform. Scalability is another aspect that you should cater to – after all, you may choose to add more VoIP phone lines as the size and scale of your business expands. Most modern service providers give scalable solutions; hence companies can purchase additional modules or phone lines whenever required. Remain proactive, and tackle limitations with foresight so that there is no delay in setting up your call center in the Philippines.
5. Fix A Budget:
Before starting a call center business, you must decide on the budget. Make sure to put aside maximum money for your new call center, as it will serve as a must-have asset that will give a heavy return on investment. Map out your initial lump sum investment, and keep aside some money as recurring operating expenses. Once you have decided on your financial budget, it will be easy for your organization to decide on the physical location, amount of infrastructure, and team size.
6. Hire The Best Team:
Your human resource will be your strongest asset. They will be the direct contact points with your local clientele and help your brand gain a credible reputation in an overseas market. Your call center in Manila can offer many job opportunities for the local people. Your organization will have to attract the best talent available in the market to ensure that you have a collaborative team that works exceptionally well. Special priority also must be given to the onboarding process and training new employees so that they can perform to the best of their ability.
7. Prepare A Future Plan:
While you may be setting up a call center in Manila for the current time, you have to make plans for the future. Since the business environment is very dynamic and constantly changing, it is imperative for companies that are operating in a foreign land to have a well-established backup plan. Also, make sure that your VoIP service provider has made provisions for scalability as your business size may grow dramatically according to the demand for products or services. Having a rock-solid future plan will ensure that your organization does not encounter any unexpected shocks, and will help you ride through any unexpected business circumstances.
Opening up a call center in the Philippines may seem to be a daunting task, but once you start the ball rolling, everything will seamlessly fall in place. There is tremendous potential for business opportunities in the lucrative Philippine market, make sure to put in place a streamlined communication structure so that you can easily capture your target audience.
Once you are operational, keep evaluating your key performance parameters so that you are aware of any red flags. A contact center in the Philippines is a multi-dimensional platform that can help you keep in touch with customers through various communication channels. It is the best way to create a positive brand identity in the Philippine market and compete with local competition.
Make sure to forge a lasting relationship with your valued customers in the Philippines to enjoy successful business innings in one of the most upcoming economies of the world. So get started by choosing the best call center software according to your business needs.
Explore Our Video : Call Center Phone System
WORDS THAT MAKE SENSE!
Read The Most Well Researched & Insightful Articles From CallHippo Team