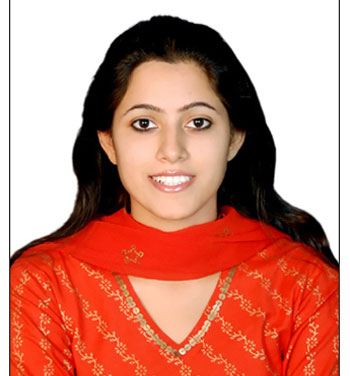 Date: February 23, 2023
In today's competitive world, responding to inquiries and fulfilling customer requests promptly matters the most to businesses. As a business owner, missing calls from prospects or responding slowly to a customer inquiry can turn out to be a costly affair. Auto attendants help enhance customer service, answer phone calls and inquiries faster, improve productivity, and add more professionalism to your business. 
What is an Auto Attendant Phone System? 
An Auto attendant phone system acts as a virtual receptionist to answer and transfer the inbound calls of a business to relevant extensions and departments based on caller responses. It does so automatically with no manual intervention. 
Auto attendants are also called auto receptionists. They direct the caller to the best available customer service agent or the most relevant department based on the caller's information through the dial pad or speech. They can route incoming calls to VoIP phones, landlines, or mobile phones integrated with your business phone systems. A Forrester study shows that auto attendants and collaborative phone platforms help businesses increase their productivity by more than 10%.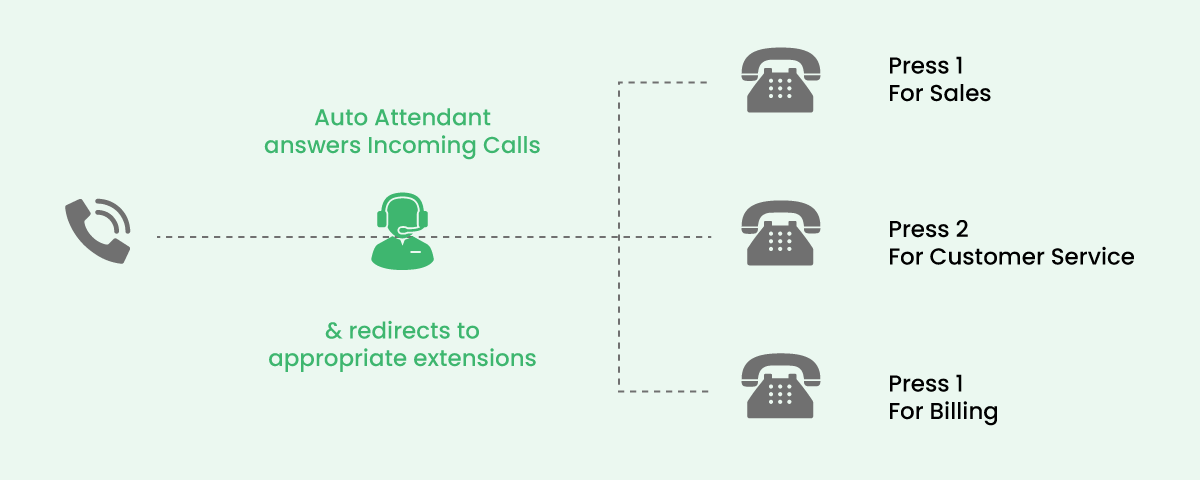 Multi-level Auto attendants play a pre-recorded voice message to understand the caller's needs and navigate them to the right department or extension. Auto attendants help businesses handle peak call volumes more effectively.
With a properly configured auto attendant, businesses can handle most customer inquiries without a live agent. This way, the customer service agents get more time to handle inquiries and issues that are more complicated and truly deserve their attention. They get time and energy to make more outbound sales calls and broaden their marketing efforts. 
Beyond, auto attendants help businesses respond to inquiries from customers and prospects beyond their normal business hours when a live agent is unavailable.
Following are some of the key functionalities of an auto-attendant phone system. 
Automatically transfer inbound calls and customer inquiries, and service requests.

An auto attendant phone system transfers a call to the most relevant agent or department. 

Engages and keeps a call on hold until a live agent is available to take the request.

Greet the caller in the most professional manner.

Manage the call flow by offering additional caller options after callers determine the agent they need to talk to.

Forward calls to voice mail if there are no live agents to handle the incoming calls. This way, businesses can ensure that all incoming calls are attended to and promptly responded to.

Let the customer know how long the queue is or how many people are waiting to talk to the live agent, so the caller is aware of their expected wait time. 

With multiple options to route the calls, callers can get their queries answered in a matter of a few minutes. Auto attendant phone systems reduce the time a caller waits in the queue. 
How Does an Automated Phone System Work? 
A CFI report shows that more than 76% of consumers prefer the phone as a medium to connect with customer service teams to seek information and support. Automated phone systems help replace the manual means of answering and responding to phone calls and service requests. This reduces the burden on the live agent and enhances the overall efficiency of the business phone system. 
An auto attendant phone system greets the caller with a pre-recorded professional message. This message can be customized to meet your specific requirements and business expectations. 

The automated system would then offer the incoming callers a menu to understand the caller's intent, and based on their response, it directs them to one of the following, a submenu, the most relevant agent, a specific department, or an extension. 
Depending on the availability of the live agent, the auto-attendant can be programmed to proceed further. If the agent is busy and the caller has to take the queue, the auto attendant shall inform him/her about the length of the queue and the expected waiting time. If the caller is requesting service beyond the standard working hours, the auto attendant can deliver the caller's message to the voicemail box. 
On the other hand, when the organization uses auto attendant phone systems to make outbound calls, they carry a pre-recorded message that is played as soon as the recipient picks up the call. Based on the response of the recipients, the auto attendant phone system connects them to an employee. 
How to Set Up an Auto Attendant? 
The features and functionalities of auto attendant systems vary based on the service provider. The degree of customization also differs from one service provider to another. For instance, some auto attendant systems can process text messages when it comes to recording greetings, while others require an audio file. 
Following are some general steps you should follow while setting up auto attendant software for your business. 
Determine the way you wish to manage your calls. Decide on the calls that you want the auto attendant to handle. You should decide whether you want to have all the calls routed directly to auto-attendant or route only those that remain unanswered. 

The next step is to record greetings. If the system accepts text-to-speech, you can feed a text greeting message to a text-to-speech tool. Or, you should record the message as an audio file for the auto attendant phone system to process. 

Assign and add phone numbers of the agent, department, or extension to the system. 

Check if merely having a main menu is sufficient or if you need a sub-menu. Also, decide on the call menu options so you can route the calls to a live agent, hunt group, voice mailbox, etc.  

Configure business hours, night mode schedules, holidays, etc. You can also set holiday greeting messages. 

Determine the way you want to route the call on timeouts. You should configure the system to either inform the caller and keep them on hold until the next agent is available or play announcements or music. Suppose a caller is seeking information during the wee hours of the day when there is no live agent. In that case, the auto attendant system should be configured to offer self-service options or navigate the caller back to the main menu, direct them to the voicemail box, etc. 

Create call groups where you group agents based on skill sets, working hours, etc., for convenience of routing. 
Auto-Attendant vs. IVR 
Both auto-attendant systems and IVR (Interactive Voice Response) systems are telephony systems and serve a closely-related purpose of call routing to help businesses streamline their high-volume inbound calls and outbound calls. Yet, they have different features and functionalities. An auto attendant delivers a static message, while an IVR system is dynamic and actually interacts with the caller. 
IVR is more advanced than auto attendant systems in terms of call routing. Auto attendants route calls to various departments, agents, extensions, etc. This is based on the caller's input through the keypad on their mobile. On the other hand, IVR can accept voice inputs as well as keypad choices. 
Auto attendant merely follows menu responses while the IVR system interacts with the caller using voice commands or keypad tones. It asks the caller a question, collects information and curates the same through a database, and delivers information based on the caller's responses. 
In terms of design and setup, auto attendants are more straightforward and easier to configure than IVR. 
Best 7 Auto Attendant Phone Systems 2023
Below is the list of best auto attendant phone systems. Select the best one by comparing features, pros and cons and pricing.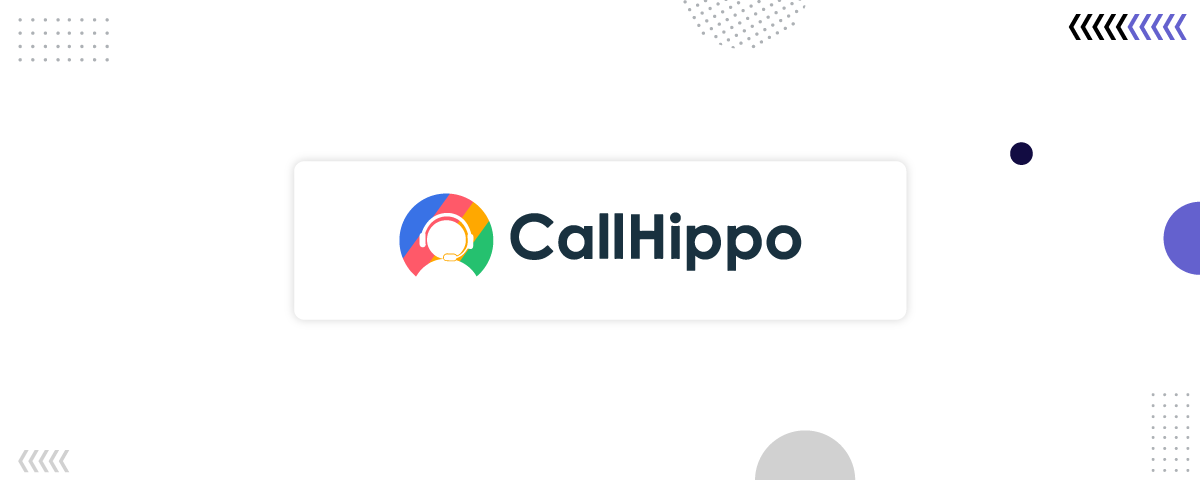 CallHippo is a cloud-based, auto-attendant VoIP (Voice-over-Internet Protocol) phone system that can be accessed through mobile and desktop apps. Its auto attendant feature is easy to use and so is appropriate for businesses of all scales, including startups and small businesses. The features and functionalities of the auto attendant system allow you to make, receive, and manage free business phone calls. 
The key features and functionalities of the auto attendant system help receive and manage business phone calls. The setup is relatively quick and easy. Its smart call-routing abilities route the call to the agent based on the needs of the caller. 
Say, if a caller is requesting information on a specific product, the auto attendant routes the call to the agent who knows the in and out of the product. It automatically transfers the calls made beyond the standard working hours to IVR or voicemail. 
Features
Auto attendant 

Auto greeting 

Voicemail 

Call transfer

Call conference 

Call queuing 

VoIP calling 

Call analytics 
Pros
Easy to set up and use

Extensive call routing features

Cloud-oriented architecture

Call analytics and insights

Custom greetings

Call queuing and forwarding options

Free trials

Automatic call-back request
Cons
Pricing
Bronze Plan: $16 per user per month

Silver Plan: $24 per user per month

Platinum Plan: $40 per user per month

Enterprise Plan: $48 per user per month


The auto attendant or virtual receptionist tool from Ooma Office helps navigate incoming calls to the right department. It has a text-to-speech greeting feature and lets you create custom messages for your caller. It also allows you to set business hours, create ring groups, and add on-hold music. 
You can set a custom schedule for holidays and after business hours. It lets you create ring groups so you can route calls to teams and make sure that no calls go missed.
Features
Call forwarding

Call transfer 

Call recording 

Call analytics

Custom greeting

Dial-by-name directory 

Business hours 

On-hold music
Pros
Extensive call management functionality

Flat pricing

24/7 customer support

Affordable plans for small businesses

Easy setup
Cons
No free trial

Limited integrations

Limited features in the basic plan
Pricing
Essentials: $19.95 per user per month 

Pro: $24.95 per user per month 

Pro Plus: $29.95 per user per month

Nextiva is a cloud-based phone system service provider known for offering integrated voice, video, and messaging communication tools. With Nextiva auto attendants, you can record custom greetings which in turn adds a human touch to the call. 
The Essentials plan has basic auto-attendant features, and if you want multi-level auto attendants, you should choose a professional or an enterprise plan. 
Features
Custom greeting 

Smart call routing

Call flow prioritization

Keypad menus and sub-menus

Business hours 
Pros
Excellent call management features

Highly customizable

24/7 customer support for all plans

The voice recording option adds a professional touch 

Easy-to-use interface

Multiple forwarding options
Cons
Short-term free trial

The essential plan is expensive

Rigid cancellation policy
Pricing
Essentials: $18.95 per user per month 

Professional: $22.95 per user per month 

Enterprise: $32.95 per user per month


Ringcentral, is an auto-attendant VoIP platform that offers a multi-level auto attendant system with call routing options. It has a wide array of customizable options. For example, it lets you customize the greetings, set business hours, and route calls accordingly, or direct customers to a voicemail when the team is out of the office. Ringcentral also allows businesses to translate their greeting message into different languages. 
Features
Filter and prioritize call flow

Multi-level auto attendants

Conference calls

Call forwarding

Dial-by-name directory
Pros
Ability to modify the regional settings based on location

Goes well with desk phone calls

Easy to configure

Has more than 200 third-party integrations
Cons
Allows only a single number per device

No auto attendant feature in their basic plan 
Pricing
Essentials plan: 19.99$ per user per month

Standard plan: 27.99$ per user per month

Premium plan: 34.99$ per user per month

Ultimate plan: 49.99$ per user per month

3CX is a business phone system known for its on-premises and hosted PBX solution. It stands out from other auto attendants as it allows businesses to record greetings in various audio formats, including PCM, 16-bit, 8 kHz, and mono. In addition, it supports multiple menu options in both the main and sub-menus. 
Features
Automatic call back

Priority queuing

HD video conferencing support

Caller ID

Call logging and recording
Pros
Host it anywhere – on-premises, cloud

Unified platform with features like live chat, video conferencing

Shorter learning curve

Easy to deploy and use

Easy to integrate with other applications
Cons
Direct customer support costs $75 for a ticket

Outdated interface in mobile app

Absence of notifications when a call is forwarded
Pricing
Startup Free – $0 p.a.

Startup Pro – $175 p.a.

Dedicated Pro – $295 p.a.

Dedicated enterprise – $330 p.a.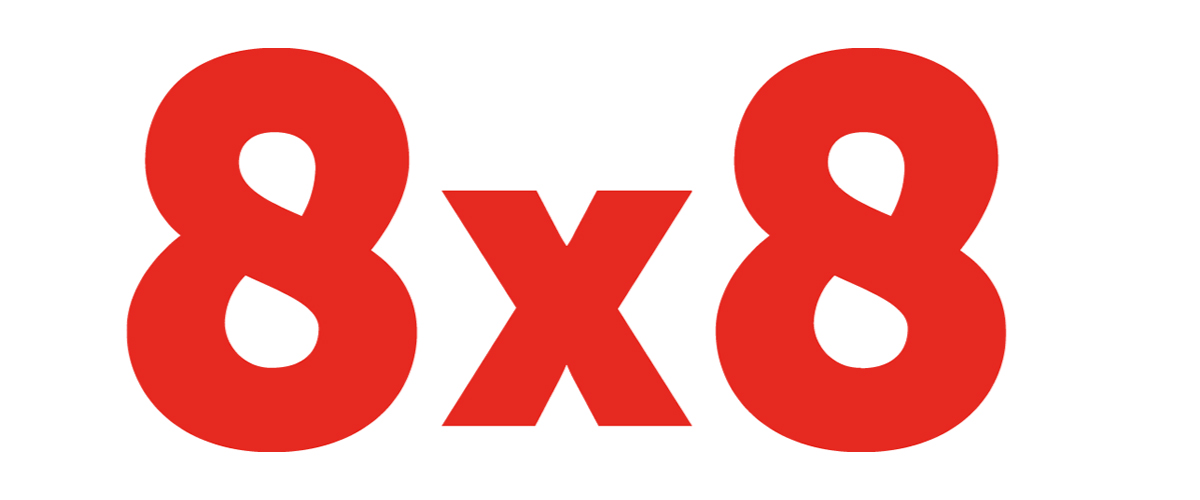 8×8 is an appropriate communication system for companies that usually deal with more international calls. The 8×8 auto attendant lets you choose from multiple languages when you prepare a script for your menu. This ensures that all the regions in which the business operates receive equal treatment when it comes to service.
8×8 has excellent call routing options where it directs the calls to a person, group, voicemail box, etc. 
Features
10 GB of storage for media 

Dial by name directory

Ring groups

Call queuing

Call forwarding 

Music on hold
Pros
Offers unlimited calls in USA and Canada

Enables skill-based routing

Businesses set ring groups which in turn help them handle high-volume calls

Ability to exclude callers who break company policy

Offers 30 days of a free trial
Cons
Not-so-great customer support

Multi-level auto attendant is not offered in the basic plan

To avail professional greetings, you need to take up their premium plans
Pricing
Express – $15 per user/month

X2 – $24 per user/month

X4 – $44 per user/month


Dialpad offers multi-level auto attendants in each of its call plans. Beyond auto attendant features, the Dialpad system also offers virtual faxing and business text messaging. It can be easily integrated with other commonly used business tools like G Suite, Salesforce, Office 365, etc. 
Dialpad lets you record and use custom greetings. From the dashboard, you can modify its functioning, including call routing options, directing people to voicemail, etc. 
Features
Custom messaging

Skill-based Call routing

Custom greeting

Call flow prioritization

IVR dashboard analytics
Pros
Auto attendant service on all plans

Ability to integrate with Google Contacts

Highly flexible and affordable plans

Off-time routing and skill-based transfers
Cons
24 x 7 customer support is not available in the basic plan

Integration features are limited

Hard to scale
Conclusion
Choosing the right auto-attendant system helps you route calls more efficiently and ensure that calls are attended to promptly. While choosing the auto attendant system, we recommend you thoroughly research its call distribution mechanism, call queuing feature, ring group, free trials, multiple auto-attendant services option, value for money, etc. 
FAQ
1. What does an auto attendant do? 
An auto attendant systems help route incoming calls of a business to a relevant live-support agent or department based on the response of the caller. Auto attendants also have the ability to route incoming calls to voicemail boxes during holidays and beyond business hours.
2. What is an auto attendant team? 
Teams Auto attendants navigate people who call your organization to the right agent or department. Using the Microsoft Teams admin center, businesses can set up auto attendants to manage their incoming calls. 
3. What is an auto attendant greeting? 
Auto attendant greeting refers to that pre-recorded message used to welcome callers and routes them through a menu so they can get their queries resolved. 
4. What is an Auto Receptionist?
Auto receptionists handle incoming calls using custom-recorded messages and route them to the user, put them into a queue, or direct them to the voicemail box based on the availability of the agent. 
WORDS THAT MAKE SENSE!
Read The Most Well Researched & Insightful Articles From CallHippo Team