Date: September 28, 2023
Call centers play a crucial role in determining business success, and a study shows that more than 42% of customers prefer to use live calls to resolve their queries. From multiple agents mulling over customer queries to IVR, self-service, intelligent call routing, and queuing, call centers rank among the most happening places almost daily.
Call center monitoring helps derive metrics and relevant insights that help make informed changes to maximize performance and enhance the quality of customer service. In this article, we have covered the benefits, best practices, and challenges of call center monitoring. We have also curated the top call center monitoring software solutions to help you pick one that aligns with your requirements.
If you are exploring how to monitor call center performance, then this blog has all the information you may need.

Expert Advice
"Today's business landscape is highly competitive, and you must keep your customers happy all the while. In this digital era, they expect a quick resolution of their queries.  Missed calls and lost call clarity may impact your business sales and revenue beyond what you can imagine. It is high time you shift to call center monitoring software and leverage the data and insights to drive impactful decisions."
What is Call Center Monitoring?
Call center monitoring is all about monitoring and evaluating the performance of call center agents and offering feedback so as to improve the quality of their customer conversation. It applies to both inbound calls and outbound calls.
The call center quality monitoring is an ongoing, continuous process and involves pulling data, analyzing it, and deriving crucial insights and critical feedback. The ultimate objective of the process is to enhance customer satisfaction, the productivity of call center agents, and the overall performance of a business.
Monitoring and managing a call center's performance through manual methods and means can be a challenging affair. Call center monitoring software solutions and tools help track crucial metrics and KPIs that help make adjustments and changes. This way, the call center can achieve its goal of converting every caller into a satisfied customer.
Following are some of the key functions of the call center monitoring process.

1. Monitor and assess the call center performance
One of the main aspects of call center monitoring is to listen to the calls and sessions, monitor queuing and routing, waiting time, and sentiment scores to comprehend customer expectations and pain points, and adjust call quality accordingly.
2. Analyze the KPIs
Call center quality monitoring involves analysis of the traditional KPIs, including average time to answer a call, abandonment rates, transfer rates, hold times, idle time, agent turnover rates, agent occupancy rate, conversion rate, etc. They generate trend reports with data on agent performance, customer satisfaction (CSAT), etc., that help evaluate the call center functioning over a period of time.
3. Offer feedback and recommend adjustments
Call center monitoring involves conducting periodic meetings with the agents, reviewing the KPIs, and offering feedback to help improve their performance and outcomes.
4. Make informed changes and adjustments  
Based on the KPIs and data derived from quality monitoring tools and software, the call center shall put forth necessary changes in terms of staffing, call routing, IVR menu, call distribution, etc., to enhance the call center's performance and offer a quick resolution of customer problems.
Benefits of Call Center Monitoring
As call center monitoring is all about observing, managing, and evaluating each step of the process, it plays a crucial role in enhancing the performance of customer service centers and ensuring a quicker resolution of customer queries. Following are some of the important benefits of call center monitoring.

1. Improves customer service quality
The main objective of call center monitoring is to amp up the quality of customer service. Call centers serve as your brand's voice and your company's face. Naturally, customers expect a swift resolution when they approach the call center through calls, emails, or text messages to fix an issue or find answers to their questions.
Beyond managing calls, the call center email quality monitoring solutions also help supervisors to keep a tab of email conversations. Real-time call monitoring tools to help analyze various customer sentiments and key metrics, including,
Customer Satisfaction (CSAT),
Customer Retention Rate (CRR),
Customer Churn Rate (CCR),
Customer Effort Score (CES),
Repeat Calls.
Such tools provide agent-support insights and data so that they can adjust the conversation and enhance the quality of customer service.
2. Reduces call wait times
Call center quality monitoring tools help measure the customer wait time and the queue length and make relevant adjustments. Such tools measure different aspects of a call, including,
Average queue length,
Average abandonment rate,
Average wait time,
Average call length,
Average speed,
Total number of calls,
Average time to respond to a missed call.
Based on the above data and metrics, call center agents can draw crucial insights that help make adjustments to the distribution and routing strategy, so they can lighten the burden for overworked agents. They also help make staffing decisions, like adding more agents to departments with long queues or changing the distribution strategy where the abandonment rate is high.
Such queue optimization and workforce management decisions help reduce the call waiting time to enhance customer satisfaction and agent productivity eventually.
3. Improves call quality
Call quality and clarity remains a crucial determinant of call center performance. As VOIP systems work function online, they require a high-quality, strong internet connection. Poor connectivity impacts the quality of the calls and customer satisfaction.
By using the following data and insights, call centers can analyze the quality and make adjustments and changes.
Signal strength
Voice quality score
Bandwidth
Historical call quality data
These insights help identify the need for call quality improvements and fix the issues before they accrete to impact customer service quality.
4. Enhances agent performance
Agents are a valuable asset to a customer care center.  Their experience and performance are very important to the business's functioning. Call center monitoring tools help derive important insights about the agent's performance and offer relevant feedback.
Such tools also provide real-time insights and analytics, including,
Frequently used words
Silence vs. talk time
Customer sentiment
Call transcription
Call summarization
The call center administrators and agents can access the above-listed data and insights so the admin can either barge in whenever needed during the call or offer feedback after the call. Call center agents can tune their conversations based on these live agent-support insights and metrics.
5. Reduces employee turnover  
Employee turnover and attrition are major challenges that call centers face. Call centers can evaluate scheduling efficiency and agent occupancy by monitoring and analyzing various metrics related to employee performance.
The following are some of the crucial data when it comes to agent burnout, performance, and turnover.
Schedule adherence
Agent occupancy
Agent utilization rate
Such insights are a direct measure of agent burnout and can help optimize the ring groups and distribution strategy so they can reduce the call load to overworked agents. The utilization rates help make important staffing decisions. This reduces employee attrition and turnover.
Hiring new employees and training them incur a huge cost to the business. Businesses can also use the data and insights from call center quality monitoring tools to train new employees.
You May Also Read : Call Center Campaigns: Tips and Best Practices
Call Center Monitoring Best Practices
The primary aim of contact centers is to offer a meaningful conversational experience to customers and others interacting with the organization. We have curated some of the best practices followed by leading organizations to help you benchmark some of them and enhance your call center performance.
1. Set specific metrics and KPIs to measure performance
KPIs and metrics help determine a call center's performance. It must be noted that customer service standards and metrics vary based on the industry and scale of business operation. And so is performance and quality. So, it is important to be clear and specific about what performance and quality mean to the organization.

The key to understanding the right metrics is to start measuring and monitoring the performance and make changes iteratively. This helps determine the scorecard and metrics specifically for call center managers and agents.
Following are some KPIs and data points businesses generally use for the call quality monitoring process.
KPIs for agents
Average call length
Average handle time
Agent turnover
Call transfer rate
Call volume trends
Average talk time
Total talk time
KPIs for managers
Total phone calls over a specific period
Abandonment rate
Agent utilization rate
Cost per call
Average caller time in queue
Call center monitoring software helps analyze the data, recognize the trends, and set standards for measuring performance.
2. Monitor all calls to improve accuracy
Businesses often draw samples of an agent's call to evaluate his/her performance and ensure that they fall within the set standards. This may reduce the accuracy and not reflect the agent's real performance. So, it is important to include the data of all the phone calls to enhance the accuracy of the analysis. Doing so provides a bigger picture of the agent's performance and helps you derive actionable insights.
3. Don't chase the numbers
A common mistake that customer centers make is placing too much emphasis on cost reduction and other metrics like average call handle time. The metrics should also focus on imparting the call center agents with information and insights to resolve customer queries effectively.
4. Provide feedback based on the data
To improve their performance and call handling, customer care agents must know how they are doing at that moment. Using the data, you should identify the strengths and weaknesses of the agents and provide training and education as and when needed to build over their strengths and overcome their weaknesses.
5.  Show real-time examples
By using real-time examples and transcripts to demonstrate to the employees the kind of conversation the customer likes. This will help them tune their conversation accordingly. They shall gain an understanding of the subtle nuances like dealing with difficult customers, handling conflicts, and what is needed to ensure that the customer is happy and satisfied.
6. Use the right call center monitoring software
Call center quality monitoring tools help automate the process of monitoring and assessing call quality. As the process of monitoring, data collection, and reporting is automated, they are more accurate and provide crucial insights for improving the call center's performance and quality.

Moreover, cloud-based call center solutions offer state-of-the-art features and functionalities as well as are cheaper when compared to traditional tools. They help save costs and enhance the performance of the call center agents.
You May Also Read : Call Center Automation : Benefits, Types, Trends & Top Providers
Challenges of Call Center Monitoring
Call center monitoring presents several challenges, and addressing them is important to ensure you achieve the desired efficiency and performance. Following are some of the notable challenges that businesses endure when it comes to call center monitoring.

1. High volume of calls
Call centers endure a huge volume of phone calls, and monitoring each call can be challenging. The traditional methods of sampling may also yield biased, inaccurate results. Using call center monitoring software helps manage and record all the interactions.
2. Real-time monitoring
Real-time monitoring helps call center administrators and managers intervene and barge whenever needed. As many conversations are happening simultaneously, monitoring them can get difficult. Call center monitoring tools and software use speech analytics software and dashboards that help monitor multiple calls and intervene when needed.
3. Building agent trust
There is a high chance that agents may perceive the call monitoring process as an intrusive affair and feel uncomfortable with being micromanaged. It is important that you build trust in their minds and help them understand that the purpose of call monitoring is to coach them and enhance their performance, not policing.
Also, check out video on "How To Choose Call Center Monitoring Software"
Top 6 Call Center Monitoring Software
There are a plethora of call center monitoring software providers in the market. So, you must evaluate them closely and choose the best fit for your needs and goals. We have curated some of the best call center monitoring software solution providers along with their features, pros, and cons.
CallHippo remains one of the sought-after call center monitoring software, and it offers businesses several tools to automate the call center workflow and manage agent performance. From intelligent call routing and IVR to ACD and call barging, CallHippo has several advanced call management features.

The call monitoring software helps the agents enhance the quality of their customer interactions based on real-time data and analytics.  Managers and supervisors can track important metrics like call volume, abandonment rates, and duration and make adjustments based on the insights derived from the data. This helps streamline the flow of call center operations and ensures that customer queries are answered on time.
Features
Call recording
Call barging
Intuitive dashboard
Whispering
Speech analytics
Intelligent call routing
Live call monitoring
Pros
CallHippo has an intuitive interface and offers crucial insights and data, including total calls, total numbers, live calls, calls in queue, etc.
The interface can be customized with metrics that are important to your business.
CallHippo has highly affordable plans. It offers a 10-day trial period in its advanced plans. The basic plan is always free and has basic features for startups and small businesses.
CallHippo can be integrated with other business tools like SalesForce, Hubspot, Freshworks, Shopify, etc.
The installation, signup, and registration are extremely quick. It must be noted that CallHippo guarantees a three-minute setup.
Cons
As it is a cloud-based phone system, call clarity is not good when the internet connection is spotty.
CallHippo does not log the details of the call recordings into the CRM.
Pricing
Bronze Plan: $16 per user per month
Silver Plan: $24 per user per month
Platinum Plan: $40 per user per month
Enterprise Plan: $48 per user per month
Time Doctor is a screen monitoring software that helps businesses track the productivity of their agents by recording their screens. This helps understand how the agents spend their work time. It has a time tracker which records the screens as soon as the agent logs in to work.

The Time Doctor also tracks the idle time of the agent using the mouse and keyboard movements and sends an alert if they are distracted for too long. Using Time Doctor, you can keep an eye on if agents spend their time productively.
Features
Online and offline time tracking
Distraction alerts
Summary reports
Screen recording
Screenshots
Automated time sheets
Idle time tracking
Productivity ratings
Pros
The Time Doctor helps track the agent's attendance, availability, and productivity by monitoring the work hours in real-time.
Time Doctor offers both a mobile app and a desktop app so you can monitor your agents from anywhere, anytime.
Time Doctor can be integrated with payroll management systems to automate billing and payroll based on the employee's attendance.
The screen monitoring software sends alerts and signals to gently nudge the agent in case of distraction.
With Time Doctor, you can track the time an employee spends on a project or a particular task.
Time Doctor can be integrated with 30+ project management tools. If you are using a native application, you can integrate with the Time Doctor using the API.
Cons
The user interface and design of Time Doctor look outdated and is hard to navigate.
Customer service takes longer to respond to queries and additional support requests.
Pricing
Basic: $5.9 per user per month
Standard: $8.4 per user per month
Premium: $16.7 per user per month
DialerHQ is one of the best call center monitoring software dedicated to delivering exceptional solutions for call centers. With its advanced monitoring features, real-time analytics, and customizable reporting tools, DialerHQ empowers managers to optimize agent performance and ensure top-notch customer service.

Offering a user-friendly interface and seamless integration with existing systems, DialerHQ simplifies the monitoring process, enabling call centers to make data-driven decisions and enhance overall efficiency.
Features
Call whisper
Automatic machine detection
Call queuing
Inbound and outbound calling
Role-based access control
Pros
Users can enjoy exceptional call quality, ensuring clear and crisp communication.
Downloading and managing DialerHQ is extremely easy for users.
Prioritizing affordability and convenience, DialerHQ enables individuals to experience its services through a 10-day free trial before committing.
Various dialing modes keep agents continuously engaged with live calls.
Cons
Channel support beyond voice calls on DialerHQ is limited.
Call quality problems, including dropped calls and call lags, have been encountered by users.
Properly configuring DialerHQ and staying updated on legal requirements is crucial to avoid compliance issues.
Pricing
Basic – $0 per user/ month

Bronze – $7.99 per user/ month

Silver plan- $11.99 per user/ month

Platinum plan – $19.99 per user/ month
Five9 is an AI-powered Contact Center as a Service (CCaaS) platform that helps call centers to manage inbound and outbound calls in one go. Five9 call monitoring solution offers live call and screen recording features, desktop monitoring, and real-time barging and whispering support.  Five9 also helps design training packages based on the agent's performance, skills, and competencies.

Five9 comes with intelligent virtual agents that provide answers to repeated customer queries. This reduces agent burnout and helps them spend more time on crucial operations requiring human intelligence and manual intervention.
Features
Full-length live call and screen recording
Coaching and eLearning modules
Desktop monitoring
Voice and video playback
Conditional alerts
Sector-specific call center solutions
Predictive dialing
Pros
Five9 supports full-length recording of calls and desktop screens of the agents so the managers can monitor the live calls silently.
Five9 automates repetitive tasks that help agents utilize the time on other important tasks.
Five9 provides sector-specific contact center monitoring solutions with features and functionalities designed to cater to the needs of specific sectors like healthcare, financial services, retail, education, etc.
As managers and supervisors monitor the agent performance in real-time, they can barge in whenever needed and offer answers behind the scene or directly as per the requirement.
Cons
The UI is not so intuitive, and users experience difficulties in navigating through the layout.
Five9 does not have a free plan and so it is not affordable for small businesses and startups.
Pricing
Core: $149 monthly
Premium: $169 monthly
Optimum: $199 monthly
Ultimate: $229 monthly
Dialpad is a robust call center management solution and comes with extensive call monitoring features. It offers call history and insights on when, what, and how a particular call went.  It also offers a call recording feature that lets the supervisors evaluate the agent's performance. The agents can listen to their own conversations and evaluate the scope for improvement.

Dialpad offers comprehensive real-time call insights, and Dialpad Ai identifies certain words and phrases to provide the agents with tips and tricks to handle that specific conversation. It offers live call transcription and performs a sentiment analysis using the words that are frequently used during the call.
Features
Call listening
Call barging
Live sentiment analysis
Call recording
Call logs
Call whisper
Call takeover
Pros
Dialpad offers advanced call monitoring features, including live call recording, sentiment analysis, and transcription, to offer real-time insights and tips to handle specific conversations.
Using Dialpad, supervisors and managers can intervene silently from behind the screen through call barging and call whispering features. They can also take over the call if needed.
Dialpad has a mobile app so that calls can be monitored from anywhere, anytime.
Dialpad offers multiple contact center monitoring and so you can manage multiple contact centers in a go. You can customize the views through the dashboard. So, this helps if you own a large business with call centers located in multiple locations.
Cons
The integration abilities of Dialpad are limited and so it could be difficult when you upscale your business operations.
Response from the customer service team is very slow and needs improvements.
Pricing
Standard: $15 per user per month
Pro: $25 per user per month
Enterprise: Contact sales for a custom quote
Talkdesk is a global, AI-powered call center management software provider, and the platform has the ability to support businesses in delivering excellent customer service.  Being a cloud-based solution, Talkdesk helps managers and supervisors monitor and manage agents' performance irrespective of their location.

Talkdesk helps record live calls so the best tracks can be used for training the call center agents. Using the recording, the supervisors can train the agents on frequently asked questions. This helps reduce call escalations so the supervisors can invest their time into performing other important tasks.
Features
Call whisper
Call barging
Call takeover
Call recording
Customize recording settings
Automatic call distribution
Skill-based call routing
Set user controls
Pros
The Talkdesk call center quality monitoring software records live calls, so you can use it to train the agents. This reduces escalation and so takes the burden off the supervisors.
Talkdesk has extensive features that help manage the remote workforce, which is crucial in today's business environment.
The recorded calls can be used for training the new agents. This offers more insights than the traditional manuals and training documents.
Talkdesk has a custom package and lets you pick the features that are specifically needed for your business.
Cons
Talkdesk does not have a free trial or a free package. This could be expensive for small businesses and startups.
Calls drop off at times, and it requires that the Talkdesk app be restarted.
Pricing
CX Cloud Essentials: $75 per user per month
CX Cloud Elevate: $95 per user per month
CX Cloud Elite: $125 per user per month
Experience Clouds: Custom pricing
You May Also Read : Call Center Reporting Tools: A Comprehensive Guide
Conclusion
Call center monitoring provides data and actionable insights that help enhance customer satisfaction and agent performance.
Using the right call center software has the power to reduce call wait times, enhance agent utilization rates, improve call quality, minimize agent attrition, and enhance the overall efficiency of call center operations. This eventually leads to higher customer retention and promotes the sale of your product or service.
FAQs –
1. What are the types of monitoring in a call center?
There are two types of call center monitoring.
Quality Assurance
Performance
Quality assurance monitoring aims to check if the agent delivers the expected quality in their interaction with the customer. It helps assess both the agent and customer satisfaction in a go. On the other hand, performance monitoring helps gauge employee performance using metrics like average call length, hold time, number of calls, etc.
2. Why is call center monitoring important?
Call center plays a crucial role in determining the success of a business. Call center monitoring provides data and insights that help achieve
Customer satisfaction
Customer retention
Reduce employee turnover
Reduce call waiting time
Enhance call quality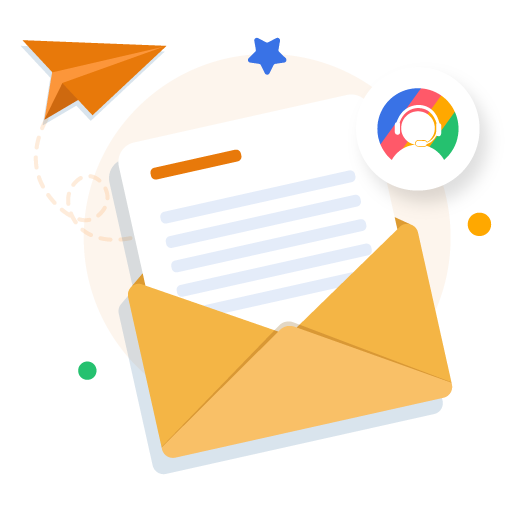 Let's Stay in Touch
Subscribe to our newsletter & never miss our latest news and promotions.

+21K people have already subscribed