Do you want to boost the value of your brand by using virtual phone numbers? However, confused or unsure about if you should get a toll-free phone number or a local phone number? Don't worry! This article will help you understand the differences between these both business numbers and eventually assist you in making an informed decision about which service is best for you.
KEY TAKEAWAYS:
Local numbers are the business numbers specific to the local area and often begin with a three-digit area code that denotes the city or region.

Toll-free numbers are typically 1800 series business numbers that can be dialed at no cost to the caller.
Local phone numbers are ideal for businesses looking to develop a local presence in a specific region, while international toll-free numbers are suitable for establishing a global presence.
Toll-free numbers and local phone numbers provide customers with two distinct value propositions. First, while the digital landscape is rapidly changing, offline communication remains heavily reliant on telecom, be it landlines or cell phones. Second, customers still prefer to settle their problems by interacting with human operators despite the increased interest in chatbots.
According to a Mountain Marketing Group survey, 90% of U.S. customers have used toll-free numbers at some point in their lives. Customers generally regard a toll-free number as professional and relate it with a well-known brand. On the other hand, local phone numbers instill trust and boost sales & support. But which one is better suited for you– a local number or a toll-free number?
To find this answer, we must first understand what a local phone number and a toll-free number are.
What is a Local Phone Number?
As the name implies, local numbers are the business numbers specific to the local area and often begin with a three-digit area code that denotes the city or region. When you buy a local VoIP number for your business, you will not be charged when a customer calls, as it happens in the case of toll-free numbers. Instead, you will be charged just for incoming calls.
A virtual local phone number is an appropriate business phone solution if you are a new or small business that wants to focus on the local area at first. The local prefix of these numbers promotes the development of trust among local customers.
Moreover, you can always buy a local phone number for the US, UK, Australia, Canada, or any region of the world where you want to target the customers or want to expand your presence.
This is a basic overview of local phone numbers. Let's now look at what a toll-free number is.
What is a Toll-Free Number?
We've all heard of, and perhaps even used, a toll-free number at least once in our life. Toll-free phone numbers are those that typically begin with the prefix 1800. Unlike local phone numbers, these numbers do not charge customers but rather the business even when the customer calls. 
Along with the 1800 series, we now have several other toll-free number area codes or prefixes available, such as 888, 877, 866, 855, and 844.
These numbers are excellent for businesses with a national or worldwide consumer base. Moreover, an international toll-free number will also help your company portray a reliable and professional image while allowing customers to contact you for free without worrying about the call cost.
Another notable benefit of toll-free VoIP numbers is that they allow enterprises or business owners to grow their presence across the country without needing a local number for each city or region where they want to establish or expand their presence.
So that's all about the fundamentals of both local phone numbers and toll-free numbers. Now, in order to better comprehend them, let's look at the distinction between toll-free vs. local numbers in the following section.
Toll-Free Numbers Vs Local Phone Numbers – What Are The Differences?
Local numbers are identified with an area code and region or state code. This area code can be based on the PIN or ZIP code of the location of the phone number. The state code identifies the state in which the registered phone number exists. As a result, a local mobile number is generally identified with a local business.
On the other hand, a toll-free number usually has 1800 codes which makes them national numbers. Unlike local phone numbers, it's not possible to identify the origin location of a toll-free business number. However, a toll-free number is generally viewed as universally available and easily relatable with national or multinational businesses.
One of the primary differences between the toll-free vs local number is that when a customer calls a local number, they bear the cost. However, there's no cost attributable to the customer for calling a toll-free number. This is one of the main reasons why international toll-free numbers are the most efficient way for businesses. 
It shifted the cost of a phone call from the customer to the business, making it a free service for the customer. Customers were previously reluctant to call companies since outgoing calls were expensive before toll-free numbers initially became available. But they could now contact their retailer without spending a dime and get their problems fixed.
Let's now look at the advantages and disadvantages of both of these business phone solutions.
Pros and Cons of Local Phone Numbers
Local phone services are often used by businesses or services that are in your immediate vicinity. Thus, it denotes the local presence of a company committed to serving that specific location. As a result, when customers see a local business number, their immediate reaction is to trust the brand since it is local to them. In short, local phone numbers also contribute to better sales and better revenue.
At the same time, keeping different numbers for each locality & region of the country can be a costly affair and technically infeasible. Moreover, while a local phone number may attract locals to the business, it may also alienate customers from other regions.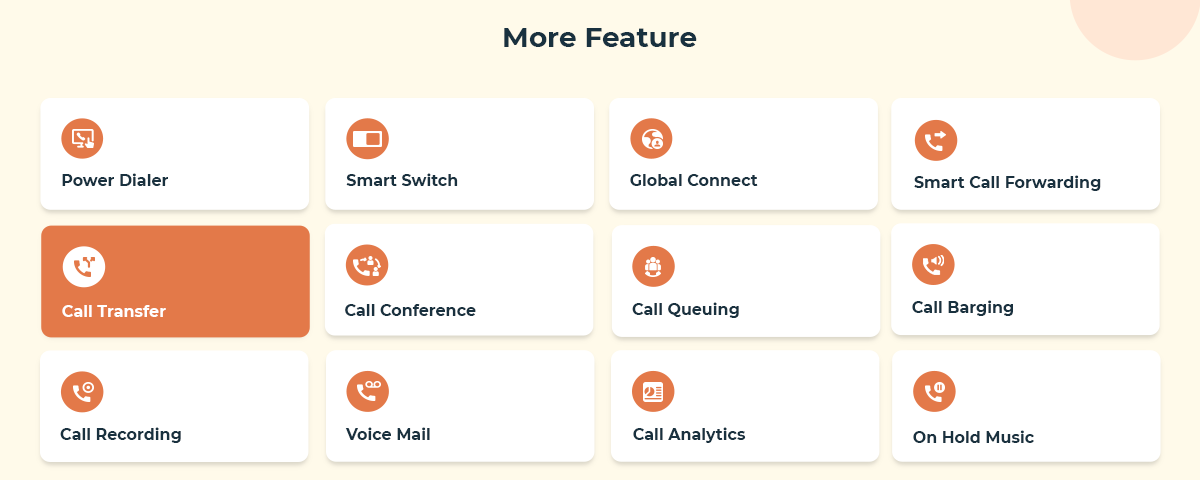 Another problem with local numbers is that the callers have to pay for every call they make to customer care for any concern or inquiry. On the other hand, organizations often find local phone numbers easier to maintain since they have lower upfront and maintenance costs than the vanity number. In a nutshell, when companies invest in local numbers, they are likely to save money.
Pros and Cons of Toll-Free Numbers
Now, if you're looking for virtual phone numbers, especially for customer service teams, we recommend that you go with toll-free numbers because they don't cost anything to the customer and can be used for all regions and territories.
These numbers are typically used by multinational or national brands with a global customer base. Toll-free numbers are often formatted in such a way that people can immediately identify and memorize them. These virtual phone numbers are easily accessible through landlines, cellphones, and IP phones.
The toll-free number improves customer experience and raises brand awareness among its customers. In addition, it demonstrates to customers that the company is willing to invest in their well-being and cover the expense of contacting the company. 
According to a recent PwC survey, one of the top three reasons for shopping with a company is 'trust in a brand.'
However, toll-free numbers are also generic. This means that it lacks the personal touch that virtual local phone numbers often provide. For this reason, if your company wishes to remain relevant to a specific area or locality, a toll-free virtual number is not suitable.
Local Phone Number Vs Toll-Free Number– Which Is Best Suited For Your Business?
These are the two most common types of virtual phone numbers. However, as we have seen, each one is distinct and has its own significance and a role to play. 
To sum up, if you have just started a new business or want to establish a local presence first, we recommend that you get a local phone number. Similarly, toll-free numbers are perfect for your business if it has a national or international presence or is planning to go global in the near future.
In other words, the selection between a local or toll-free virtual phone number should be determined by your needs and how you want customers to contact your firm. Therefore, the first step you should take is to examine your business needs and find out how you want your clients to perceive your brand.
In a nutshell, when deciding between these numbers, keep your requirements and objectives in mind. Remember that the ultimate goal of virtual phone numbers is to help businesses grow their presence, be available to their consumers 24×7, and improve the overall customer experience.
This brings us to the end of this blog post. We are confident that this information about the two different enterprise phone solutions will help you choose the best VoIP phone number for your business that rightly meets your requirements.
Final Thoughts
A local number allows you to create trust and establish a connection with the local community, while international toll-free numbers are used to reach a larger audience and increase brand exposure. Take the best decision based on how you see your business or where you want to take it in the future. CallHippo provides all types of virtual phone numbers for all countries and regions worldwide. Visit the website to know more.