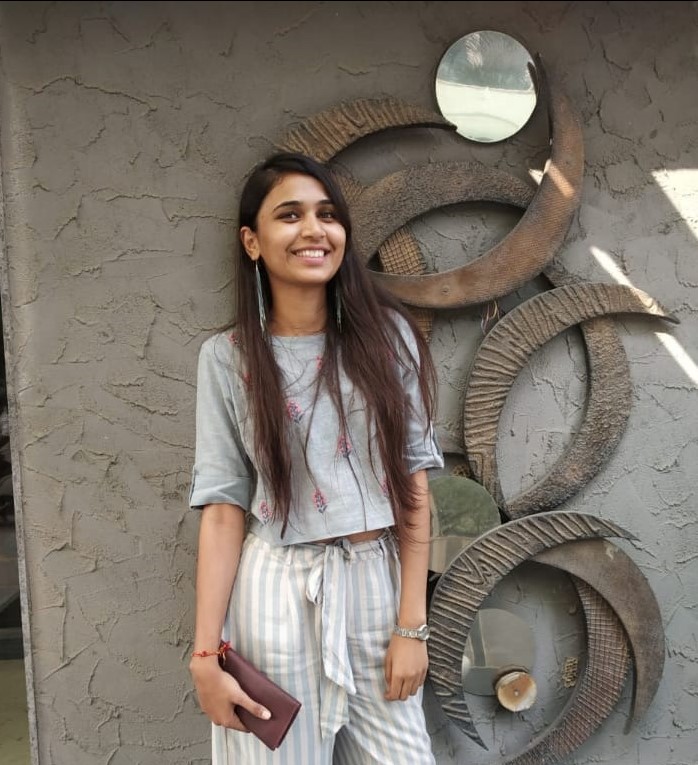 Senior Writer: Nishita
Date: October 20, 2022
Cloud telephony has gained immense popularity in the last few decades. Business organizations have now realized the immense potential of cloud based virtual phone systems and are ditching traditional phone lines. As per a report by Gartner, the entire cloud service industry is expected to grow up to $383 billion by the year 2020.
The cloud has infiltrated all parts of our daily life. If you are still using old-fashioned PBX (Private Branch Exchange) systems, you will surely be left behind in the competitive race. It is high time to move on to business phone numbers. 
The VoIP industry is growing with a bang, and all kinds of industrial organizations have adopted VoIP phone networks. The health sector, telecommunications, banking, construction, medical, and retail are some industrial fields that commonly use virtual numbers for their daily operations. It is hence no wonder that the global VoIP industry growth is predicted at a whopping 9.1% CAGR between 2016-2021.
Investing in online phone numbers can be a transformational decision for a business organization. Whether you are an entrepreneur who has just started a small business, or a mid-sized enterprise or a multinational corporation, virtual phone solutions are an ideal communication platform. All you have to do is take your time, scan the available options in the market, and get in touch with an excellent VoIP service provider. Most vendors customize tailor-made packages that will suit corporate communication requirements within a fixed budget.
It is definitely not easy moving towards cloud telephony. It is a mammoth change that will lead to incremental positive end results. If you are sceptical about how to make the shift towards cloud based virtual phone systems, read on and go through these 5 tips that will help you harness the power of business phone numbers:
Ensure Scalability:
Business organizations may seem to be unconquerable, however ever the company has its own unique needs. Though staff members may be surprised, they need to be aware that they need to be scalable to accommodate the growth of the business. If the size of the business is about to grow, the cloud-based phone system lines should also be increased. There is no point in functioning with an obsolete telephone platform that is not fast or flexible enough.
Previously, small business owners used to make do with their old running telephone solution for years as changing the copper-wired telephone lines was a tedious task. However, with online phone numbers, this is not so. Most modern service vendors provide highly scalable solutions. Companies can buy extra modules as and when their business grows or expands in size. They do not need to pay for features of modules that they will not be used in the long run.
VoIP phone lines are fully customizable and scalable, making them a reliable long-term investment for organizations.
Try To Enhance The Customer Experience:
Customer is the most important entity for businesses, and they need to strive to provide an excellent client experience. Customer calls come from multiple sources and locations – all they want is quick and responsive support to solve their grievances or issues. If your organization makes customers wait endlessly in telephone queues and does not provide them with effective solutions, you will lose them to rival organizations.
Cloud-based virtual phone numbers streamline your customer support processes as they have the ability to receive multiple calls on parallel lines; hence, they speed up the entire process. Advanced facilities such as call cascading ensure that all client calls are handled in a systematic and orderly manner, without giving any special treatment to particular clients.
Business phone systems automate customer communication. There is no need for firms to hire, maintain, and keep a large auxiliary support staff base. Companies can build long-term relationships with clients by providing superior service and keeping multiple channels of communication open for them round the clock. The best part is that they do not need to wait for functional office hours – your customers can get instant service according to their personal convenience!
Personalize Your Cloud-Based VoIP Solution:
Personalization of customer service is essential in the current competitive business arena. If you do not work hard to create a personal rapport with your valued customers, they will not want to associate with your organization. Virtual phone platforms can help your small business forge long-lasting ties with clients. You can actually play pre-recorded greeting messages while they are holding the line and waiting to get connected to a call agent.
VoIP phone solutions also maintain large databases of customer information; hence, you can play automated messages for customer birthdays or other special occasions. This shows your clients that your organization is willing to take extra steps to retain them, and they remain invested in your organization in the long run. 
Most VoIP service providers provide easy and personalized packages- all it takes is a couple of minutes for set-up and you are ready to start making calls immediately. There are no complex hardware or software requirements, and since cloud-based phone systems are extremely user-friendly, your staff members do not require any kind of technical training. Virtual phone numbers are an irreplaceable corporate asset, so do not delay and get the best one in the market to boost your internal team productivity.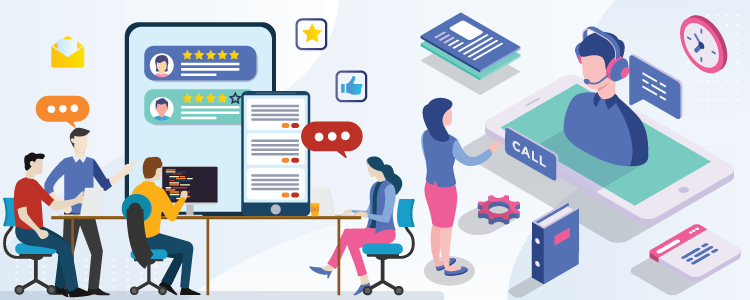 Get Maximum Business Communication Features:
If you are on the lookout for a cloud-based phone system, make sure to research the market well. You need to choose a platform that comes integrated with top-of-the-line business features as they will enhance task flow management and team collaboration.
There are tons of useful features in VoIP phone solutions. Call recording enables managers to maintain recorded conversations with clients. These can be accessed at a later stage and can be used to train staff better and improve their performance levels. Interactive voice response gives customers the option to self-direct themselves to a required department for quick assistance. They do not need to wait for live call operations as automated drop-down menus help them get connected to a particular extension number.
Since most organizations conduct overseas business nowadays, facilities such as call planners are immensely useful. They facilitate scheduling business calls and conferences at a time that is mutually convenient to both parties. Users can immediately get to know the client's time-zone, day, and date; hence, they can plan their communication better.
Reduce Expenses:
If you want to survive in the business rat race, you need to keep a vigilant check on your spending. Communication expenses can lead to a huge burden on the overall organizational budget. However, if you decide to get a business phone system, your organization will definitely save some big bucks.
Most VoIP phone vendors provide extremely economical and competitive rate plans. Your organization can choose a pricing plan depending on its business requirements. For example: If you have a call center that receives customer calls throughout the day, it will make sense to go in for free incoming calls. On the other hand, if your call agents need to make cold calls throughout the day, make sure to choose a pricing plan with reduced outgoing call rates.
Virtual phone solutions are a one-time investment that will lead to increased business revenues. Make sure to get a reliable virtual phone tool to witness a dramatic increase in overall profitability levels.
Cloud based telephony is the future of telecommunications. You do not want to miss this train – jump onboard at the earliest by getting a cloud-based virtual phone system. It can help you deliver value to clients and reduce costs – all that you need to become a business superpower in the 21st century! 
WORDS THAT MAKE SENSE!
Read The Most Well Researched & Insightful Articles From CallHippo Team