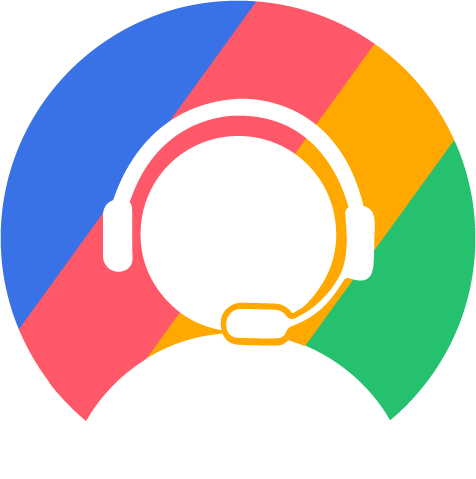 Date: November 8, 2023
Wondering if Cloud PBX Solutions or Cloud Contact Center solutions will suffice your business needs and help your agents? 
The answer depends on what size of a business you are. 
A PBX solution offers limited features and is only suitable for small-sized businesses. But, once you start scaling up, a contact cloud-based software triumphs over a PBX solution any day. And in this blog, we will explain why. 
But first, let us start with the basics. Here are the definitions and features of both. 
What is a PBX Solution? 

PBX solution stands for Private Branch Exchange solution, a private telephone network that allows users to speak with each other. 
A PBX operates a business's internal telephone network and manages the routing and advanced calling features for mostly inbound calls.
What are the features of a PBX Solution? 
Directory of all employee extensions

Employee or departmental voicemail

Ability to put callers on hold with music or custom messages 

Call Transfer and Conference Calling
What is call center software? 

A call center software is a tool used to increase the effectiveness and the efficiency of a call center with a particular focus on facilitating interactions between customers and contact center agents.
 The primary function of call center software is to route customer contacts to agents, helping them make effective outbound calls. They also help in track and report key metrics regarding those interactions. Its capabilities also include routing contacts across channels like Email, Chat, SMS, social and more.
 Additionally, it helps record interactions between customers and agents and allows them to perform customer satisfaction survey tools.
What are the features of call center software? 
Smart dialers

Automated call distribution (ACD)

Intelligent routing

List management

Campaign and list management

Real-time, historical & custom reporting

Contact history database

Call recording & quality monitoring

Text-to-speech & speech recognition

Agent scripting

Data import
Now that you've understood what the best call center software and the best PBX solution can give you. Let's understand what you should choose for your business.  
Here we have listed 12 special features that differentiate between a call center software and a PBX solution and why the former is better. 
12 Reasons why a call center software is better than a PBX solution
 1. Multi-channel integration
According to a 2020 report by PWC, the number of businesses investing in the omnichannel experience has increased from 20% to more than 80%.
Yes, we know omnichannel and multi-channel are different, but the point is meeting and reaching out to customers at more than one place.
Unlike a PBX system, a cloud contact center gives you the capacity to integrate multiple customer outreach methods like SMS, telephony, Email, social media, chatbot, Contact Center CRM, and more. 
This enhances the customer experience you provide and helps your agents with a 360 degree understanding of a customer. The cloud contact center solution can also be integrated with a multi-channel dashboard for a timeline view of interactions with customers across all channels.
2. Smart Features for first-call resolutions and more productivity
Simply put, cloud-based call center software is smarter than a PBX solution. 
A call center software comes with smart features like advanced routing and advanced agent support to improve agent productivity and first-call resolutions.
It comes with advanced routing mechanisms to easily administer complex routing rules like a sticky agent or routing based on skills, geographic location, and more. 
It also offers advanced agent support features like knowledge base integration, whisper coaching, advanced auto attendants, and IVR. Hence, customers get to speak to the right agent at the first shot and get their problems resolved in one go.
 3. Cost-effectiveness 

PBX systems need a dedicated employee to maintain and run the system. This means you need a full-time employee to keep it running.
It can cause the business anywhere around $1,000 per user, in up-front costs to start a contact center through a PBX system. And this is without including setup and installation costs.
Add to the cost of purchasing the equipment the monthly service and maintenance fees. 
Call center software does not have a huge long-term investment or deployment fee. And businesses often enjoy cost savings that call center software brings across several areas.
4. Advanced Problem Solving for Customers
 Any business, either B2B or B2C, needs advanced escalating features because of the complex communications that take place with the customers.
 Traditional PBX systems offer limited call escalation facilities. However, a call center software enables a business with smart escalation features. This allows businesses to offer an excellent customer experience because of the following reasons: 
Customers do not like to wait for answers; they hate it when their answers do not get answered even after waiting.
You can offer several options to them when live agents are not around, like interactive and automatic voice response, issuing tickets. An efficient cloud call center software comes with all the features of a PBX solution like call queue,  queue call back option, interactive IVR, custom music and on-hold messages, etc.
Customers love it when their problems are solved fast. Escalating the complaint across multiple channels, issuing tickets, giving other options when live agents are not available delays the process.
5. Automatic Call Distribution (ACD)
How often is it that you connect your customers with the right person suitable for the query or issue in hand from your sales and support team?
It is annoying for customers not to be able to find the right agent to solve their problem. A call center software allows you to connect your customers with suitable agents quickly.
Automatic Call Distribution (ACD) is fundamental to cloud-based call center software. Unlike Cloud PBX, a cloud call center can route calls to agents based on different criteria, as mentioned in point number 2, for instance, skill-based routing or VIP calls. 
Moreover, different queues can be managed for various campaigns. The sticky agent feature allows calls to be connected to specific agents based on the caller's preference.
6. Smart outbound campaigns with different dialing methods 
PBX works only for inbound calls and not for outbound campaigns. An outbound call center software has different diallers to help you with the outbound process while being a good inbound call center software as well. There are three different dialling modes: Preview, Progressive (Power), and Predictive.
A) Preview Dialer 
Easiest to use. It lists out customer records to an agent for an agent to decide if they want to contact a customer. This helps agents to prepare for a conversation. 
B) Progressive (Power) Dialer
Finds out which number is worth dialling. It automatically detects no answer, busy call, or voicemail and then proceeds to the next number from the list. Such automation saves time and increases the output of your sales team. 
C) Predictive Dialer
This is the most advanced one. It calculates the required dialling speed for the agent team and connects agents only with live calls filtering out all the answer machines, busy calls, and no-answers. The dialer also collects statistics of previous calls and offers inputs to agents on their average time on calls, helping them know where to improve. The benefits of a predictive dialer are the same as a power dialer: improved productivity and reduced downtime, but it is way more useful for high volume calling than a Power dialer.
7. Measure more metrics 
What can't be measured doesn't matter.
A call center software allows you to measure a lot more metrics than a PBX solution would.
A PBX has limited functionalities. Its reporting tools are limited as well. Agents can track metrics like standard call detail records and do basic call analysis with a call logger.
The difference between the two is that cloud contact software offers you more data.
A center software comes with detailed analytics and logging tools like call logger or screen logger, allowing a call center supervisor to have an eagle-eye view of the centre's functioning. 
The supervisor gets important insights on call reports like call dropout rate, abandoned call rate and gets agent level information like the average handling time, shrinkage rate, first call resolution rate, etc. 
8. Being able to record and have access to interaction history with customers
Knowing the previous interactions of a visitor or a customer with your sales and support staff is necessary. 
Having an ability to record customer interaction and accessing it when needed enhances your business's customer experience greatly as it helps businesses offer proactive help to visitors and customers. 
A customer-facing problem is already agitated. It would only make matters worse if they have to repeat their problems to multiple agents. Call center software has features like call notes and call logs. This allows agents to always understand the context of conversations. They can also see the notes other agents have added, which helps them follow through easily. 
9. Integration with other customer service software 

Integration with other customer service software is one of the biggest advantages of cloud call center software, which is not possible in traditional PBX systems. 
A call center software easily integrates with helpdesk software or IT ticketing systems. Issuing tickets are a good help while dealing with customer queries as it allows you to offer immediate responses even when a live agent isn't around. It also converts calls, missed calls, and voicemails to tickets.
It also has the ability to integrate with customer relationship management software that helps in conversions, lead nurturance, and sales.
Conversational chatbots are another great integration. These AI-driven chatbots use NLP and ML to offer automated and personalized responses to humans. 
10. Scale-up without extra costs
If you are expanding your business, it is obvious that the numbers of your employees will increase as well.
Traditional PBX systems are designed to offer only a limited number of phones and lines with a central box. And the prices for the same can range from a few hundred to several thousands of dollars. They also support a limited number of lines, typically anywhere from 10 to 32.
So, this makes it mandatory for you to pay for extra phones and lines when your company size increases. This is not a viable option.
With call center software, you can scale up as per your need, without requiring to purchase any additional equipment, nor would there be any need for your IT staff to deploy it. 
11. No Deployment Hassle
Talking about PBX systems, you as a business will need to have a host of different things to get started. And this is only for the least complex of systems.
 The list includes:
Furniture to place the hardware on 

Consoles or switchboards for incoming calls 

Wires and cables (a lot of them)

Stations or telephone sets per single user
On the other hand, the list of things you will need for deploying and running call center software is cheap and short. This is all that you will need:
A computer connected to the internet, and

A headset
One of the additional benefits of having virtual call center software is that you can offer your agents to work from anywhere. This leads to attracting new employees, lesser employee churn rates and greater customer satisfaction, and creating an overall happy work environment.
 12. Round-the-clock customer service and support
No matter how reliable software you buy, a PBX solution, or a call center software, things will go wrong, and you will need assistance. 
Therefore, it is then of utmost importance to know what kind of software will take minimal effort to get fixed, and more importantly, which one will get fixed in the least amount of time. This is important if you want to deliver 24/7 customer service. 
When a PBX solution breaks down or just a piece of the hardware, you would require to schedule an appointment with a service technician, who will then come on-site to analyze and fix the problem. This may not be an instantaneous process.  
On the other hand, when something goes wrong with your call center software, you do not have to do anything. Your provider will handle, analyze and fix the issues remotely. Any updates or system maintenance required will be carried out by your agents, and you can always enjoy using the latest software continuously. 
This, therefore, allows you to be present for your customers and offer them 24/7 customer support.
Explore Our Video : Call Center Phone System
Conclusion
To conclude, if you are a business in a growing stage with a small team, and you do not need to track different metrics or make outbound calls, you can go with a PBX solution. 
But, this will have higher upfront costs, and you will have to pay extra when your team size increases. 
It is advised to deploy call center software despite the size and type of your business. Find some best call center tools here. 
We hope that you find the blog of actionable value and that it will help you choose the right kind of software for your agents.
WORDS THAT MAKE SENSE!
Read The Most Well Researched & Insightful Articles From CallHippo Team