Date: October 11, 2023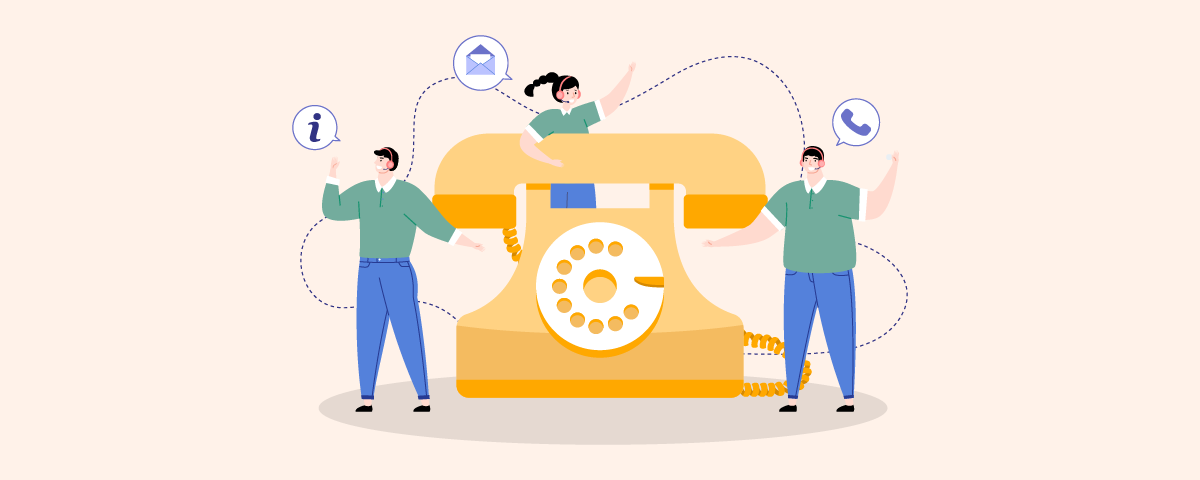 We live in the 21st century – it is truly the digital era and unified communications is the latest buzzword in current times! There is no need for businesses to use traditional phone lines.
Voice-over-internet-protocol (VoIP) technology has taken over the business world by storm, and companies across the globe have invested in virtual phone systems for rapid growth. In fact, the VoIP phone market is expected to touch 55 billion USD by the year 2025, a figure that clearly depicts its popularity.
Any kind of organization – a new start-up, mid-sized enterprise or a big multi-national corporation can benefit by adopting virtual phone systems. It can help organizations accrue a diverse range of benefits such as speed, flexibility, and high accessibility. Not only that, virtual phone solutions can bring about massive cost savings, as they can reduce local phone bills by 40% and international call expenditure by 90%.
VoIP phone systems are an asset that can enable businesses to gain a competitive edge. The best part about VoIP technology is that it is not industry-specific; hence companies from various industrial domains can successfully adopt this innovative platform for better communication. Let us find out how VoIP phone numbers help organizations in various industrial fields:


Retail Industry:
Retail VoIP phone systems can elevate the in-store experience for clients and empower them by keeping them in charge of two-way communication. Customers feel highly valued as they can get in touch with support representatives at any time of the day.  These results in more store visits, lesser returns, an increased level of customer retention. Investing in VoIP phone solutions for the retail industry can be a life-changing decision for any organization. It is time to ditch the traditional wired phone systems and adapt this radical technology to witness its advantages.
Why Your Retail Organization Needs A Virtual Phone Number?
With evolving technological innovations, retailers can now actually run their entire store or website through a virtual phone system. Online mobile numbers can serve as a massive asset for retail organizations by building up the sales pipeline, increasing lead conversion, and boosting customer satisfaction.
If you own or are part of a retail firm, it is time to get rid of outdated ancient wired telephone systems. Move into the future of telecommunications by investing in VoIP for retailers. Here are some instantaneous advantages that your retail business can accrue by adopting online phone numbers:
1. Better Customer Engagement and Loyalty: Retailers need to make an extra effort to keep their loyal clients delighted so that they can retain them in the long run. Virtual phone numbers are a smart tool that can help to forge a strong rapport with clients. Personalized efforts and constant two-way communication make customers feel valued, and they can connect with retail organizations. In return, they make repeat purchases and spread a positive word for a particular retail brand. Online phone numbers are the best way to nurture genuine relationships with customers and rank high on satisfaction!
2. Provide Better Quality Support: Ensuring that the customers receive superb and speedy support is essential for retailers. Many times, customers have issues or queries regarding product specifications, mode of payment, or return policies. Virtual phone solutions for various sectors give them a medium to get in touch with service representatives. They do not need to wait endlessly; instead, their grievances can be immediately addressed by trained staff members. Virtual phone platforms give shoppers a unified experience, and they do not need to worry anymore about getting the best quality support for their problems!
3. Save On Communication Expenses: Just like all other industries, companies in the retail sector need to save money on communication. They cannot afford hefty calling charges as they often need to deal with a high volume of calls daily. One of the most significant advantages of virtual phone numbers is that it is very cost-effective. Retail businesses can enjoy economical calling prices that are tailor-made to suit their organizational budget. Online phone numbers encourage managers to make calls to convert leads and service clients due to cheap pricing plans. Getting a virtual phone solution for your retail organization will help you save precious pennies and increase revenues instantly!

( Source: giphy )
4. Enjoy Apex Audio Quality: Most virtual phone systems have a full and innovative range of business communication features. The audio sound quality is crystal clear as there are no line disturbances. Customization of greetings for clients is also possible, and it keeps them busy while they are holding the line. Various features such as call forwarding, barging, call planner, interactive voice assistant, and voicemail enhance operational efficiency and streamline functional tasks. There is no interruption in data-sharing, and facilities such as video conferencing make sure that employees can connect with other stakeholders through the click of a button. Virtual phone numbers for retail businesses facilitate maximum productivity through novel features that build up brand credibility!
5. Boost Accessibility Levels:  Virtual phone solutions can facilitate retail organizations to boost accessibility levels. It enables organizations to keep the flow of business communication round the clock. Clients do not have to wait for any specific timings; instead, they can call at a time as per their convenience. They will always get forwarded to an available service representative and receive top-quality support. Online phone numbers enhance mobility and are an excellent solution for remote workers. Retail businesses often need employees to make field visits or sales calls, and virtual phone numbers enable workers to stay connected on the move.

( Source: giphy )
It doesn't matter if your organization is a public health department, behavioral health group, small doctor's office, or a large corporate medical chain – phone systems for healthcare is designed to handle all your requirements. Most healthcare organizations need medical practitioners to remain connected all the time and keep open multiple lines of communication with patients or their families. Cloud-based phone systems can serve as corporate assets that will reduce calling expenses by over 90%, and also result in dramatic productivity in routine tasks.
If you are finally thinking of moving to medical office phone systems, do not delay any more. Switch over at the earliest from traditional phone systems to witness a huge upswing in all profitability parameters. Here is why VoIP for healthcare can benefit the industry:
1. Better Patient Feedback and Care: Healthcare organizations need to make sure that their patients have a comfortable experience with no hassles or troubles. Investing in a VoIP for hospitals is a smart move as it is tailor-made to handle any kind of emergencies that may arise in routine work. Patients have a portal to give their feedback and can also easily call on a toll-free local number to address any kind of grievances. Healthcare workers can also remain in touch throughout the day to consult on cases and provide a superior experience to valued patients in every aspect.

2. Lower Communication Costs: Every organization needs to save precious pennies to boost revenues and remain profitable in the long run. Healthcare institutions also need to cut down on communication expenses, so that they can redirect money to more critical patient care functions. Installing a cloud-based virtual phone system is a cost-effective solution as calls are received/dialed through the internet at very economical rates. In fact, most service vendors customize special pricing packages that cater to specific requirements and can lead to a massive reduction in overall communication costs. Medical office phone systems require no heavy capital expenditure, and a one-time installation will provide your organization with a streamlined communication system!

3. All-time Connectivity: We live in a digital era, and healthcare organizations need to leverage the power of cloud-based phone systems. Virtual phone solutions can go a long in increasing connectivity as they can be accessed by any device from any corner of the world. Professionals can access case records, electronic medical files or patient information even when they are away from their actual place of work, thereby enhancing the quality of medical care. VoIP phone systems for healthcare organizations can build up agility and responsiveness to relay information quickly and intelligently!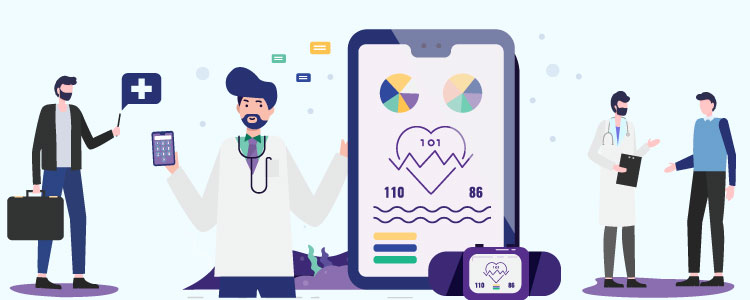 4. Delivers An Exceptional Patient Experience: Keeping your patients happy is a key area for all major healthcare organizations. Virtual phone platforms make sure that patients can communicate with extra voice quality and clarity. They face no long delays and are instantly connected to medical staff representatives for service. Hospital phone systems also have innovative features such as prioritized calling for emergencies, integration with patient accounts, and customized greetings for clients. These novel features can greatly enhance operational efficiency and bring about a radical transformation in the environment through structured processes.

5. Immense Flexibility To Scale: Healthcare organizations are highly variable in size, operations, and complexity. It is very essential to choose a phone system that can grow according to your organizational requirements. Virtual phone solutions for the healthcare industry are scalable in nature, and many vendors also provide the option of purchasing additional modules at a later stage. Flexibility in virtual phone platforms also allows healthcare organizations to only invest in the features that they truly utilize for business operations. VoIP systems can help your company transition through scaling up or down to your needs, hence it is a flexible tool that can promote time savings, better decision making, and boost profitability.

( Source: giphy )
Real Estate:
Investing in a virtual phone number for a real estate business is a wise decision and one that will help you capitalize on the local U.S target audience. Here are some major advantages that your company can accrue through getting real estate phone numbers:
1. High Accessibility Levels:
Real estate agents need to be available round the clock to their customers or they may miss an important business opportunity. Your real estate company can be sure that it will not lose out on prime property buyers or prospective clients as they will be able to connect with you in an instant. Even if you are not available to take their call, business phone numbers allow for voicemail so that agents can get back at a time of their convenience. So make sure to leverage the power of a virtual phone number to gain a competitive advantage in the real estate market together with the right property management software.

2. More Professional Image:
There is cut-throat competition in the real estate playing field – getting a virtual phone number for real estate organizations is a must-have as it can give your company a more professional appearance. Customized greetings can be played for clients, and an interactive voice response facility can direct your customers to available agents through automated self-service menus. Business phone numbers also give a higher level of privacy, as team agents will not have to give out their personal numbers to clients.

3. Enhanced Workflow Management:
It is essential to prioritize tasks in real estate companies – appointments have to be met, current clients have to be given importance, and networking for new prospective buyers is another important activity. Various business features in virtual phone numbers such as recording, call queuing, planner, and calendar help real estate managers to maximize operational efficiency in a streamlined manner. It is a useful platform as it facilitates the prioritization of current loyal clients, and is able to block unwanted numbers. There is no doubt that getting a dedicated virtual phone number for real estate business operations is the fastest way to boost end revenues and long-term profitability.

4. Reduced Phone Bills:
One of the most important reasons for a business phone number is that it significantly reduces the cash flow associated with the communication. . Most vendors provide a number of cheap calling options – organizations can choose a pricing plan that suits their organizational requirements and budget. Business phone numbers are highly scalable, hence real estate organizations can easily purchase extra modules to meet the needs of a growing diversifying company. So, do go invest in a virtual phone number to enhance communication prowess, and reduce all extra expenses on your call rates!

How to elevate your real estate business online?
1. Choose a Business Domain that Stands Out: It's important that you secure your brand name and your personal name as a business domain when you're a real estate agent. You'll most likely need a domain registrar service for that. While many people will see your name on billboards, they may best remember your personal name when they see it on "For Sale" and "Sold" signs.
Sometimes, your original choice for a business domain may not be available. Don't let this discourage you from finding the perfect business domain. Hover offers many domain options specifically for realtors. Choose the business domain that best represents your type of real estate business.
2. Create a Website that Makes Visitors Take Actions: The main goal of your website? To get that person who is browsing it to contact you about your home. Ensure that your website has easy call-to-action forms. Have your phone number and email prominently displayed on the website so that people can contact you even without filling out any forms.
Highlight and show off your team and experience, your home listings, the homes that you have sold, and more such information about your real estate agency.
High-quality photos and content are a must. Your branding (logo, colors, copywriting) should remain consistent with any physical or print media tools that you use such as billboards or brochures. For brochures, make sure to use a brochure maker to create unique and eye-catchy designs that will grab the attention of people and reflect what your business does. Your website needs to properly reflect your business, who your clients are, and how you have helped them.
3. Be Sure to Blog: You need to be the voice of your agency and also market yourself as an industry leader. To accomplish this, you should regularly blog about the real estate market (local and global) and provide key tips and insights to home sellers and buyers. Everyone should rely on you as a key resource for real estate information. Make sure your content is relevant to your target audience of home buyers and sellers. Use platforms like your website, as well as Medium, LinkedIn, and others to share your content and grow your audience.
4. Empower your Business with a Virtual Phone Number: Having a phone number for real estate with a relevant area code is a no-brainer. A realtor typically spends a lot of time on calls to drive conversions, and often a realtor's day does not fall into the typical "9-5" schedule, as you need to be prepared to respond to clients when they are available. The benefits of a virtual phone number are that you can take high-volume calls without footing a large phone bill. Further, a virtual phone number platform often comes with features that are indisputably necessary in a busy office, such as call recording and queuing, calendar, and more to help real estate agents maximize operational efficiency. It can facilitate 24×7 remote work at times.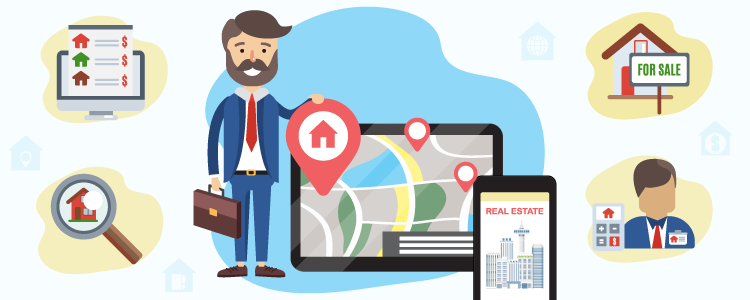 5. Stay Active on Social Media Channels: There's a reason neighbors always show up to open houses – people love peeking inside other people's houses. It helps people understand the value of their own home and homes in their area. What better way to sell a property than to provide, essentially, an open house to all those on your social media? Be sure to post new listings with high-quality photos and contact information. Share your real estate listings on all your social media channels. Social media is an effective way to drive organic traffic to your website, so don't hold back from making the most of it.
6. Start a Show or Go Live! This option may sound a little ridiculous, as not every realtor has the budget of the Oppenheim Group (check out their new Netflix show, Selling Sunset) but you can start a budget-friendly version of a television show for your audience. Many realtors are choosing to display more about who they are behind the business through channels like Instagram Video, Facebook Live, and YouTube.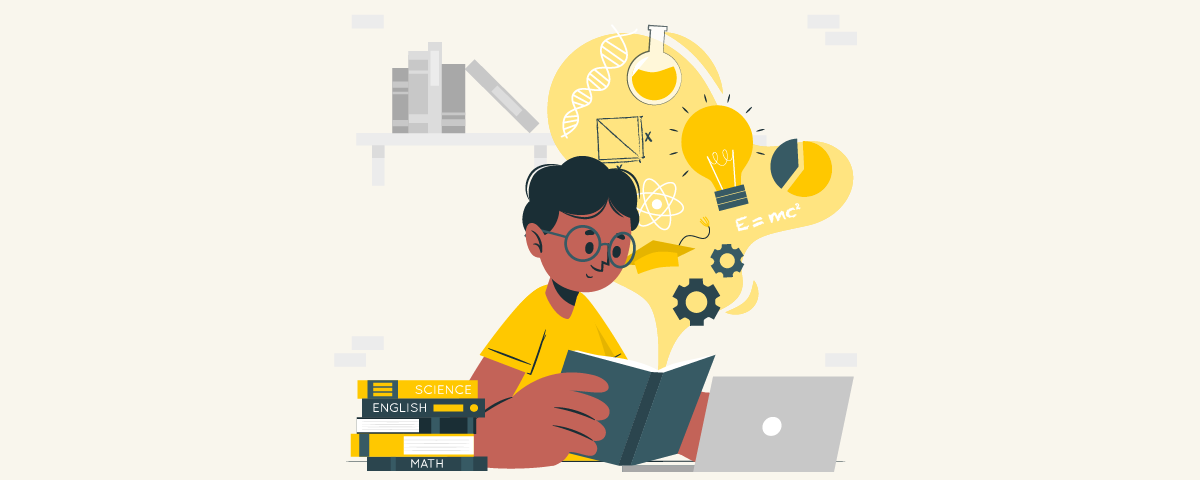 Education Industry:
Educational institutes need a seamless communication system to achieve professional excellence and task flow management. VoIP for schools can bring about a world of positive difference in team collaboration and networking. VoIP phone systems for education institutes give them the ability to compete in a dynamic environment, and PBX phone system providers help in providing superior quality education at minimal costs.
Why education industry needs a business phone system?
1. Instant Contact Convenience: VoIP phone solutions for students are the ideal way to ensure that there is a 100 percent convenient medium for students to remain engaged with your institute. If your college or university has a website for students to check out the various courses, a VoIP phone system for educational institutes can help users remain engaged and also have a click-to-call button so that they can instantly get connected.
2. Track Marketing Campaigns To Target Students: Phone systems for schools are a useful business asset that can market your institute and give it a credible brand name. Features of VoIP such as call tracking are very useful as they can help institutions drive more traffic and realize which marketing campaign will provide more leads.
3. Exceptional Call Quality and Features: Educators need to realize the importance of providing individualized attention both within and outside the classroom. They need to think about how to get a VoIP number that provides exception HD audio call quality and innovative features that can enhance the ultimate aim of better education. Luckily most cloud-based phone systems providers are more than willing to customize state-of-the-art packages for educational institutes that serve their needs.

4. Ease of Use And Management: The school phone system gives various options to educational institutes and there are tons of variants of all types. Cloud-based systems in the education world have proved to be an extremely user-friendly and comprehensive solution that can improve operational efficiency and enrich the work environment.
5. All-In-One Solution for Your Business Needs: Fixed and non-fixed VoIP offer call routing options in an education setting. Thus, letting you direct school system officials, parents, and other officials to the right person. You can even choose to customize the mode of communication for school and after-school hours and create custom messages. Besides, if you are looking for a viable 8×8 VoIP alternative, you can have a look at the plethora of school telephone systems in the market.

How is VoIP Useful for Foreign Students?
Being far away in a distant land means frequently longing to hear the voice of family and friends back home. Most foreign students do not usually have unlimited funds at their disposal. However, this is one expense that they cannot dispense with entirely and in foreign countries, on an international network, these expenditures can be expensive.
Consider a student from France studying in the USA. Generally, in France, as with most of Europe, the customer buys the phone and pays for the mobile operator's services every month. This is because they use the GSM network where the connectivity is through the SIM installed into the handset.
In the US though, both CDMA and GSM networks are in use. Of the major carriers, AT&T and T-Mobile use GSM networks, which means, they use removable SIM cards. However, Verizon and Sprint use CDMA. In CDMA handsets, the network details are embedded, and the phone connects to that network automatically when in range.
For instance, Orange, the largest mobile service operator in France, currently has plans costing €29 euros for 31 days for only 3 GB of internet. With add-ons like international roaming, call and text charges can take this even higher.
Or, consider a student from the USA in South Africa. Their cellular networks tend to work on different frequencies and using the phone in South Africa could be complicated, especially if it is locked to its home network. Then again, South Africa has complex regulations (RICA) for purchasing local SIM cards. Even if all this were done, the international roaming packs are quite costly. A US-based MNVO such as Ultra Mobile offers data bundles of as little as 2 GB LTE at $23 per month, otherwise charging US$0.20 per MB of international roaming.
In such a scenario, VoIP offers foreign students an excellent option, a combination of maximum phone usage at minimum expenditure for staying in touch with those at home and others whom they wish to connect with during their academic pursuits. All that they need is a smartphone connected to a Wi-Fi router at a fraction of the cost of data bundles and then installing a VoIP app on it. Then any one can call to France from the USA.

( Source: giphy )
Medical Industry:
Proper communication is a vital part of providing good medical care, so getting an online phone number is a great idea for a healthcare service institution. Business phone numbers come with a number of incremental advantages and can simplify routine operations, thereby infusing high productivity. VoIP in the medical world can facilitate better collaboration, data sharing, and engagement amongst the medical community.
Why Medical Organizations Need A Business Phone Number?
VoIP in the medical world is not as highly appreciated or valued as much as it is in other industries – older systems of communication are always preferred in this field. However virtual phone systems can transform the work environment instantly in any organization – right from small clinics to large multi-national hospital giants. Here are some compelling reasons to get the best phone system for small medical offices:
1. Massive Cost-Reduction: Every kind of organization needs to save money to stay viable in the current competitive business scenario and hospitals are surely no different. Office phone numbers are a very economical option for medical organizations – VoIP in the medical world is a comprehensive platform that can boost your end profitability by a large degree.
2. Improved Medical Consultation: Business phone numbers make the world a smaller place by enhancing connectivity exponentially. This helps in enhancing the quality of medical consultation as doctors can easily make phone calls to colleagues or specialists to provide better diagnosis and treatment. The advent of cloud-based virtual phone systems enables medical specialists to connect instantly just through the click of a button.

3. Continuous Accessibility of Staff: Virtual phone systems have opened vast doors of opportunities in the medical sector. Since doctors and medical staff need to be accessible at any time of the day or the night to cater to emergency treatment, utilizing the services of an office phone system for medical purposes is definitely a smart move. Irrespective of geographic location, virtual phone systems can prove to be powerful assets that motor connectivity and responsiveness amongst medical stakeholders.

4. Better Hospital Management: Managing a full-fledged hospital is certainly a daunting and challenging task in the current hyper-digital era. Online phone numbers are a holistic solution that can lead to a flexible and proactive environment in any kind of medical organization. Virtual phone systems can be easily installed in just a couple of minutes, and are highly user-friendly – no technical training or expertise is required by your team members.
5. Enhanced Patient Experience: Your patients need to have a comfortable and positive experience at your healthcare organization. Virtual phone systems are a revolutionary SaaS tool that can escalate patient satisfaction rankings by opening multiple channels of communication. Your patients feel highly valued and cared for, as they are able to reach out to medical representatives at any time they desire.

SaaS Industry:
Virtual Phone Systems is a SaaS component that streamlines the communication system in business organizations. The dominance of cloud computing communication software has gradually increased the use of virtual phone systems, across most enterprises.
How are Virtual Phone Systems benefiting SaaS Industry?
1. Flexibility: Virtual communication systems are simple, easy to use, and flexible. Using it, users can add various layers of functionality and meet specific communication requirements.

2. Cutting-Edge Technology: With its advanced features and cutting-edge technology, virtual phone systems allow businesses to leverage their dynamic features and improve their communication infrastructure.

3. Powerful, Effective, and Efficient Service: Virtual phone systems have powerful technology that allows users to transfer calls, route calls, forward important calls to the relevant person, and receive calls from personal devices.

4. Centralized Communication System: Virtual phone systems preserve business data in a centralized location within the cloud environment. It provides remote access to the business heads, allows them to define individual accessibility towards cloud data, and ensures security in the virtual world.

5. Productive Resource Utilisation: Virtual Phone Systems deliver 100% accuracy and error-less computing. It generates real-time call performance analytics. Such data helps management to select the right person for the right job and make optimum utilization of resources.

6. The 3Rs- Reliability, Resilience, Redundancy: Virtual Phone Systems are highly reliable. It easily adjusts to specific calling requirements and prevents call losses. As a calling software, it keeps track of all business calls and filters the most profitable ones. It has a quick recovery, offers smooth access, and secures the calling mechanisms.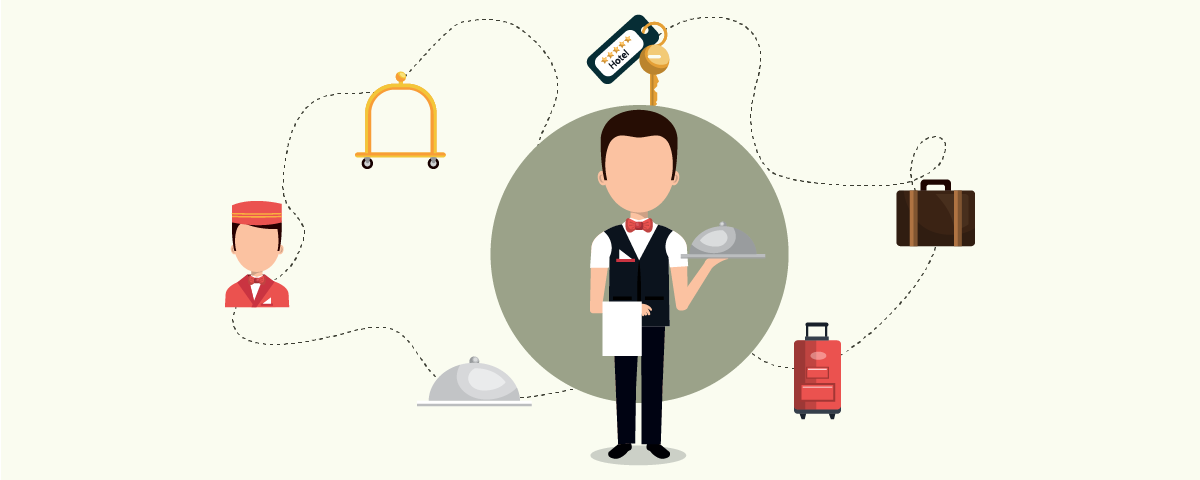 Hospitality Industry:
Over the years, cloud telephony has successfully changed the business paradigm and redefined the way an organization interacts with its customers across industries and sectors — including the hospitality domain. But, before we get into the specifics, let's look at some interesting statistics about cloud telephone systems and cloud computing.
How are Virtual Phone Systems benefiting Hospitality Industry?
1. Virtual Number for Real-Time Benefits: Typically, a VoIP phone number for a hotel is a telephone number that uses the internet to receive calls and direct it to any of the preassigned set of office phone numbers that are not busy at that given point.

2. Toll-Free Numbers for Greater Acceptability: It is now common knowledge that toll-free numbers begin with 800 or 1800; hence customers are aware that they won't be charged for the call. This feature ensures that the customer always picks up the call and you never have to face any instances of "missed opportunities."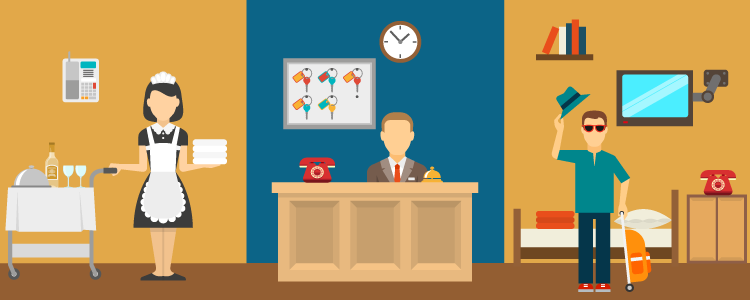 3. IVR for Increased Interactivity: Interactive voice response or IVR is, in essence, a prerecorded voice system that provides a menu and helps customers reach the right person or the right department. This is done by smart segmentation – it notes down the customer's responses and then takes appropriate steps to address their query. This feature allows for multiple benefits!
4. "Activity Feed" for Advanced Monitoring: Are you aware of the biggest advantage of cloud telephony? Perhaps the biggest advantage of adopting cloud telephony is the ability to monitor your performance through an "Activity Feed." You can also record calls and transactions and then analyze the data in real-time. Some examples of data extracted include understanding inbound call statistics on missed calls, dropped calls, call load of each teammate, etc.
E-Commerce Industry:
Have you ever wondered what restrains your well-built e-commerce company from reaching its targets? The answer is the absence of virtual phone systems or VoIP technology. The use of virtual phone numbers in the e-commerce industry is like the use of a magic wand that can improvise the efficiency and productivity of your business. But how?

Here Are The Benefits Of Virtual Phone System In The E-Commerce Industry:
1. Cost-effective: Research shows that e-companies who invested in VoIP saved big bucks by making a shift from a traditional calling setup to a virtual calling system.

2. Call forwarding: Are you still regretting the last time, when you missed your prime client to your competitor because you could not attend his call on time? If yes, not anymore. With the introduction of virtual phone numbers, your calls get forwarded to the responsive lines or personal phone numbers without any delay.

3. VOIP Call recording: If you wish to train your customer support team with the best case studies, then a virtual phone system will work wonders for you. The calls between you and customers can get recorded for future references.

4. Automated greeting: How you greet others, determines the tenure and quality of relationships soon. Considering this fact in mind, the e-commerce phone systems are easy to customize to greet every caller in a personalized manner.

5. Automated attendant: As you know, the e-commerce industry is not bound by time. So, to duplicate the presence of human support during non-working hours, VoIP technology makes use of an interactive voice response system.

6. Ease of hosting business conference calls: Virtual phone number helps the business in many ways in day-to-day activity. Business professionals can have a call with more than hundreds of people at one single point without worrying about meeting space or location.

( Source: giphy )
Financial Industry
While virtual phone numbers are ideal communication solutions for a diverse spectrum of industries. The financial services sector definitely is one specific domain that can benefit from this radical technology.
Why You Need A VoIP Phone Number For Financial Services?
1. Greater Accessibility: Virtual phone systems are a comprehensive way to boost the accessibility of support staff members. Since getting a VoIP phone number for financial services will forward calls to available support representatives, your customers will not need to wait in long queues to solve their problems. Your financial services organization will gain an edge over business rivals as it will have a seamless communication network over multiple geographical offices.

2. Higher Customer Service: Keeping your valued customers happy and delighted is essential in today's cut-throat business environment. Office phone numbers for financial institutions enable clients to self-direct themselves to required departments or extension numbers through automated virtual assistants. Customers receive speedy, agile, and flexible service as they can get connected to team members at any point in time along with complete data security.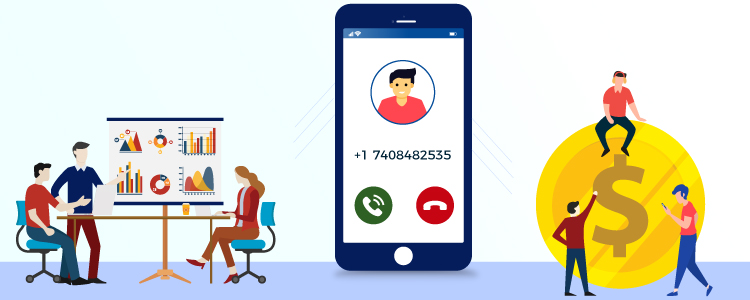 3. Complete Scalability: Investing in a credible software vendor for your virtual telephone needs can make sure you get the perfect VoIP phone number for the financial services domain. Most virtual phone number service providers offer completely scalable solutions – they are able to grow with your business size and adjust to increased market demands.

4. Increased Profitability: Every organization needs to cut down on communication costs so as to benefit from higher business revenues. Organizations in the financial services industry can gain higher profits by getting an office phone number for financial institutions as it has significantly cheaper call rates.

5. Compliance and Flexibility: Companies in the financial sector need to comply with a host of local rules and regulations. VoIP solutions help you follow them and provide the required call flexibility.

6. Personalized Client Experience: Financial services organizations deal with their customers frequently and need to provide them an excellent guest experience. Virtual phone numbers can play pre-recorded greetings for customers and also play music while they are waiting to get connected to team members. So, getting a virtual number for your financial services institution is the best way to keep customer satisfaction super high!


How different industries can generate international leads?
Lead generation is an essential activity for all kinds of businesses. If you do not have a tactical game plan on how to maximize your leads yet, it's high time to get started. A whopping 53% of marketers say that they dedicate more than half of their budget towards lead generation.
In the current business scenario, it is essential to keep innovating and keep trying to capture potential clients.
1. Create Interesting Offers: The primary goal of any organization's marketing team is to create irresistible offers that are strong enough to lure potential clients. The proposal should be of immense value and be able to attract leads. If you add an element of scarcity, you will be able to create a sense of urgency that will convert more leads.

2. Utilize The Power of Social Media: It is the digital era, and everyone is on social media. Social media platforms are a real blessing for marketers as they dramatically speed up the process of lead generation. Sharing blogs, articles, videos, and company information on social media brand pages ensures that your company receives positive publicity.

3. Invest in A Smart Communication System: An intelligent business phone system is an absolute necessity in the journey of lead generation. The recent advent of the virtual telephone is amazing for inbound lead generation. Organizations need to invest in a credible service vendor and get the best-customized VoIP phone system. This is very useful, especially for companies that need to make a high volume of calls to their leads.

4. Nurture In Long Term Relationships: Many organizations have a mechanical lead generation process, and that is where they fail. While interacting with leads, do not make it sound like a task with only one aim in mind. Aim at nurturing positive and meaningful relationships with your leads. Take time to hear their feedback and ideas. Wherever possible, implement their suggestions so that they feel valued by your organization.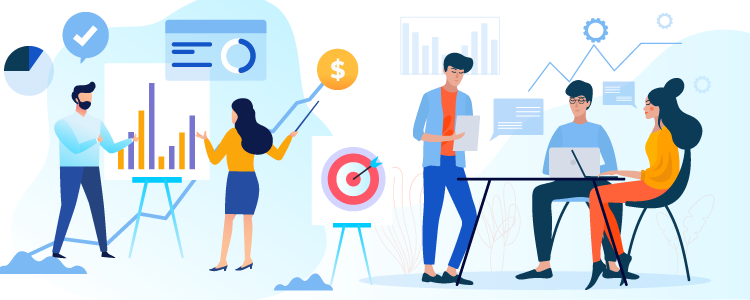 5. Have An Impactful Landing Page: Your website landing page can make a huge difference in lead conversion rates. Once a website visitor clicks on a call-to-action, they come directly to a company landing page. Include a catchy headline in your landing page and give enticing details about your offer. Simplicity is the key – a cluttered page will distract visitors, so keep the design minimalistic and clean.

6. Ensure Multi-Channel Lead Optimization: If your organization has optimized its website, and it figures in the top few Google search, you will surely generate tons of inbound lead traffic. However, your website is not the only medium through which you can get leads. Marketers nowadays use multiple lead generation channels such as phone calls, text messages, emails, social media forums, and newsletters.

7. Get An Integrated CRM Solution: If there is one tool that can help marketers capture all possible leads, it is a top-class CRM software. The spending on marketing automation tools is expected to reach $25 billion by 2023. Customer relationship marketing solutions are essential as they can help companies maintain a real-time database of client information.
Conclusion:
Many people may consider VoIP technology to be complex, expensive, and complicated. However, that is far from the truth, and these are just myths. The entire world has realized the power of this radical technology, and most business firms are ditching traditional phone systems to move towards virtual telephony. It is high time to get on board with virtual phone systems as they can transform business operations by automating all communication tasks.
So, research all the available options in the market, and connect with a credible VoIP phone service provider. You can customize a personalized solution for your organization that works best for your industry. This will help you inspire trust in your customer base, and enhance your business reputation. Novel business features, economical calling plans, and personalized service will ensure escalated performance parameters in every field and enhance revenues to the greatest heights!
WORDS THAT MAKE SENSE!
Read The Most Well Researched & Insightful Articles From CallHippo Team