Date: September 15, 2023
The way in which businesses engage with their customers or target their prospects has undergone significant evolution in recent years– with customers taking center stage. For instance, SIM-based communication has been replaced by SIM-less phone numbers or virtual numbers.
SIM-less numbers- powered by VoIP technology, are not only convenient for businesses with limited physical presence but also serve as cost-effective and highly reliable communication tools for businesses of all sizes.
In this article, we will explore what a phone number without a SIM card is, how to get one for free, how to call without a SIM card, and other aspects related to SIM-less numbers.
Let's get started!

Key Takeaways:
In the digital age, SIM-less communication is reshaping traditional call methods. Virtual tools like VoIP enable seamless connectivity without physical SIM cards.

Virtual numbers, operating over the internet, provide flexible, cost-effective communication. Ideal for businesses seeking alternatives to SIM-based methods.

Many leading providers like CallHippo offer SIM-less phone numbers helping businesses establish their presence across the world at affordable rates.
What is a Phone Number Without a SIM Card?
A phone number without a SIM card is often referred to as a virtual phone number. It operates through the internet and can be used to make and receive calls, send texts, and even conduct video conferences.

The key advantage of a SIM-less phone number lies in its flexibility – you can access it on various devices without being tied down to a physical card.
This is particularly beneficial for travelers, business professionals, and anyone looking for a cost-effective alternative to traditional SIM-based communication.
How to get a phone number without a SIM card?
Getting a phone number without a SIM card is easier than you might think. Thanks to virtual service providers such as CallHippo, you can enjoy the benefits of a phone number without the need for a physical card.
These providers operate over the internet, allowing you to make calls, send texts, and more without traditional SIM-based restrictions. It's a game-changer, especially for those who want to stay connected across various devices or require a separate business number.
You May Also Read : How to Get a 1-800 Number for Your Business?

Expert Advice
"SIMless phone numbers are an innovative solution for businesses, enabling easy connections with prospects and customers. They reduce calling costs, ensure seamless connectivity, and offer a range of features. However, it's crucial to always purchase SIMless phone numbers from reliable providers offering reliable connectivity and affordable pricing."
Top 5 Providers for Phone Numbers Without a SIM Card
Now that you understand the concept, let's take a look at the top providers that offer phone numbers without the need for a SIM card. Here's a sneak peek into what they offer:
CallHippo transforms communication without SIM cards through its cloud-based phone systems. With a 99.9% uptime guarantee and flawless voice quality, it's a top choice for those seeking uninterrupted calls without SIM cards. The platform integrates effortlessly with CRM and helpdesk software– streamlining workflows.

Moreover, CallHippo offers caller line identification in 70+ countries, building global credibility and trust, perfect for fostering connections without the need for a physical SIM card.
CallHippo Features
Advanced CRM integration
AI-enabled call routing
Global caller line identification (CLI)
99.9% uptime guarantee
Crystal-clear voice quality
Power dialer
20+ call management features
CallHippo Pros and Cons
Positive
Simplified installation process and a user-friendly interface ensure seamless implementation.
A wide range of features is available to optimize communication and elevate customer service.
Seamless integration with popular business tools boosts productivity and efficiency.
Negative
There is room for improvement in customer support response time and issue resolution.
UI can be improved.
CallHippo Pricing
CallHippo offers adaptable pricing, starting from $0 per user per month for startups. The Bronze plan suits small teams at $16 per user monthly, while the Platinum plan serves larger teams at $40 per user each month.
RingCentral, a top cloud phone service provider, enhances customer experiences and modernizes communication, enabling calling without a SIM card. Its comprehensive portfolio streamlines cross-channel connections, boosting CSAT, ESAT, and ROI.

The platform fosters team collaboration, raising productivity through intuitive tools accessible from anywhere. It offers AI-driven issue resolution, proactive customer outreach, and digital interactions, aligning seamlessly with the era of SIM-less phone numbers.
Ringcentral Features
Toll-free and vanity numbers
Call delegation & call screening
Multi-level IVR
Multi-site management
Audio- Video conferencing
QoS reports
Analytics portal
Ringcentral Pros and Cons
Positive
Streamlines customer connections and improves agent experiences.
Facilitates proactive customer outreach and engagement.
Provides secure and reliable communication services.
Negative
Some users may require additional customization options.
Pricing may vary depending on the chosen plan and features.
RingCentral Pricing
RingCentral presents a variety of tailored plans and pricing alternatives designed to address the varied communication requirements of businesses. Reach out to their sales team for a customized quote.
DialerHQ is a leading provider of SIM-less numbers, offering a comprehensive virtual phone solution that empowers businesses and individuals to make affordable international calls.

With virtual numbers available for over 80+ countries, it allows users to connect globally without the need for a physical SIM card. Moreover, DialerHQ ensures a robust network spanning continents, facilitating seamless communication for diverse needs.
DialerHQ Features
Interactive Voice Response (IVR)
Automatic Call Distribution (ACD)
Voice Broadcast System
Powerful AI-enabled Dashboards
Power Dialer and Global Connect
Advanced, Real-time Analytics
Skill-based Call Routing
DialerHQ Pros and Cons
Positive
Highly customizable features for tailored communication
Integration with CRM systems for streamlined workflows
Access to API for advanced integration and customization
Negative
Limited availability of some advanced features.
Learning curve for users new to virtual phone systems.
DialerHQ Pricing
DialerHQ offers a range of pricing options to match your communication needs. Starting from the cost-free Basic tier, you can choose the Bronze, Silver, or Platinum plans at $7.99, $11.99, and $19.99 per user per month respectively.
Nextiva leads in cloud-based communication and collaboration solutions, offering an innovative way to connect without a physical SIM card. With Nextiva, businesses efficiently manage interactions and engagements via one user-friendly platform, eliminating the need for a SIM card.

Their versatile features include phone, SMS, video, and email capabilities, enhancing customer experience and productivity. By consolidating communication channels, Nextiva reduces app fatigue, making calling without a SIM card seamless and efficient.
Nextiva Features
Call recording and rating
Free local and toll-free number
Auto attendant
Advanced call routing
Call analytics
VoIP switchboard
Conversational AI
Nextiva Pros and Cons
Positive
Provides efficient collaboration and productivity through unified communication tools.
Delivers seamless and personalized customer conversations, enhancing satisfaction.
Offers access to customer engagement tools for improved relationship management.
Negative
Customization options are limited for specific business requirements.
Customer support response times and issue resolution may vary.
Nextiva Pricing
Nextiva presents several pricing plans tailored to businesses, including:
Essential plan: Starting at $18.95 per user per month.
Professional plan: Starting at $22.95 per user per month.
Enterprise plan: Starting at $32.95 per user per month.
Dialpad leads the way in cloud-based phone systems, providing a comprehensive suite of communication solutions for businesses. Their AI-powered eXperience Communications Platform manages workforce engagement, and offers features like flexible call routing, real-time speech analysis, and live coaching.

Agents benefit from intuitive interfaces and powerful AI tools, improving customer experiences. Seamless integrations and advanced analytics optimize performance and streamline operations, all without the need for a SIM card.
Dialpad Features
Flexible call routing
Callbacks & voicemails
Interactive Voice Response (IVR)
Real-time speech analysis
Live coaching
Quality management
Mobile customer support
Dialpad Pros and Cons
Positive
Enhanced customer interactions through advanced AI-powered tools.
Smooth integration with a range of business applications.
Rich features facilitating workforce engagement and management.
Negative
Restricted customization choices tailored to specific business needs.
Pricing variability based on chosen plans and add-on features.
Dialpad Pricing
Dialpad presents three business communication plans: Standard, Pro, and Enterprise. The Standard plan is available at $15 per user per month while the Pro plan at $25 per user per month. For Enterprise plan's pricing, get in touch with their team.
How to Make Calls Without a SIM Card?
You can make calls without a SIM card with a few easy steps. Here's a step-by-step guide:
Step 1: Choose a Provider
First things first, you need to select a reliable provider that offers virtual phone numbers. With a plethora of options available, it's essential to choose one that aligns with your communication needs. Sign up for an account with the chosen provider.
Step 2: Pick a Number
Once you have signed up, it's time to choose a virtual phone number. Depending on your geographical preferences and availability, select a number that resonates with you. This number will serve as your unique identifier for communication purposes.
Step 3: Download the App
Most virtual phone number providers offer dedicated applications for seamless communication. Download the app provided by your chosen provider on your smartphone, tablet, or computer. This app will be your gateway to making calls without a SIM card.
Step 4: Connect to the Internet

Since virtual phone numbers operate over the internet, a stable connection is crucial. Ensure that you are connected to a reliable Wi-Fi network or have a steady mobile data connection before proceeding.
Step 5: Make a Call
Now comes the exciting part – making a call! Open the app you have downloaded, and you'll be greeted with an interface similar to a traditional dialer. Enter the desired phone number you want to call, just like you would with a regular phone, and hit the call button.
You May Also Read : The Best Day & Time To Make Sales Calls In 2023
Get a Virtual Phone Number with CallHippo
As an example, let's explore setting up a virtual phone number using CallHippo:
Step 1: Sign up for a CallHippo account.
Step 2: Choose your desired country and area code for the virtual number.
Step 3: Customize call forwarding settings if needed.
Step 4: Download the CallHippo app on your device.
Step 5: Start making and receiving calls without a physical SIM card.
That's all for SIM-less phone numbers. We hope this information has helped you better understand this technology, its different aspects and its benefits for businesses.
Bottom Line: SIM-less phone numbers not only help businesses easily reach the targeted audience through virtual numbers, but they also reduce calling costs, as they work over the modern technology called VoIP. Additionally, virtual numbers are easy to obtain. All you have to do is find the right virtual number provider, purchase the number, configure the system, and start making calls!
FAQs
What is Wi-Fi Calling?
Wi-Fi calling is a feature that allows you to make and receive phone calls using a Wi-Fi network instead of a cellular network. It's a convenient way to stay connected, especially in areas with weak cellular signals.
Can I Use SIM-Free Calling Methods for Texting as Well?
Yes, SIM-free calling methods often support texting and multimedia messaging. You can send and receive texts without the need for a physical SIM card.
Can I Make International Calls Without a SIM Card?
Absolutely! Virtual phone numbers and SIM-free calling methods enable you to make international calls without the requirement of a physical SIM card. It's a cost-effective option for staying connected globally.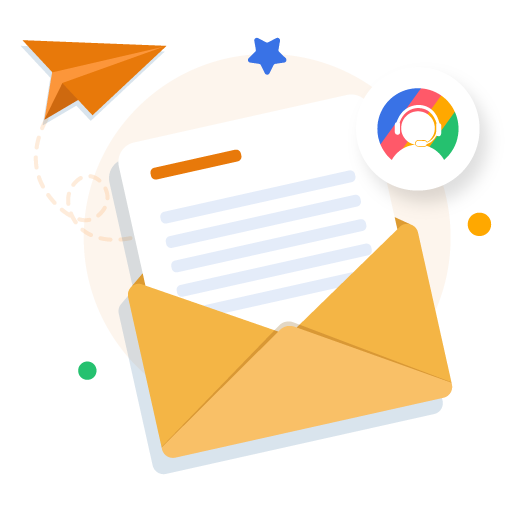 Let's Stay in Touch
Subscribe to our newsletter & never miss our latest news and promotions.

+21K people have already subscribed