Date: September 26, 2023
In today's business world, almost all businesses might be aware of the benefits offered by VoIP phone systems. But many need an awareness of the importance of VoIP security.
VoIP security creates a safer environment for businesses to carry out data transit activities even if they have nothing to hide. VoIP security is a serious issue that every business owner & employee should know because, in the US alone, more than 500k employees lose their jobs because of cyber attacks.
Let's elaborate more about VoIP security in this article.
What Is VoIP Security and Its Importance?
VoIP traffic and security is not only about encrypting the data packets during transit. It is about defining the level of trust the service provider conveys to their voice and text network.
As security becomes a matter for all sizes of businesses, VoIP security is an inevitable feature you must have on your phone system. Here are the facts about why VoIP security is important for businesses.
In 2021, the average cost due to the data breach activities was $3.86 million.

More than 60% of small businesses could not recover after a cyber attack.

US-based companies alone lose around $15.4 million annually due to cyber attacks. 
Comparing the Security of VoIP and Landline

If you are looking for a straightforward answer to whether VoIP is more secure than Landline, the answer will be YES.
Let's discuss how the security of VoIP is better than the old traditional phone system by comparing VoIP security with Landlines.
Before getting into the comparison table, review some facts on VoIP.
VoIP phones are much faster and more reliable than traditional landlines.

A VoIP phone has the advantage of using the power of the internet, which a landline lacks.

VoIP phone systems are the best for an organization involved in group or conference calls.

VoIP phone systems offer better collaboration and communication.
Let's look at the comparison table, which illustrates why VoIP phone systems are far better than Landlines.
| | | |
| --- | --- | --- |
| S.No | VoIP Phone System | LandLine Phone System |
| 1 | VoIP (Voice Over Internet Protocol) is internet based. | Old traditional landlines are analog based. |
| 2 | Using VoIP, you can connect as many devices (systems/phones) you want. | With the landline phone system, you are able to connect only one device. |
| 3 | VoIP offers a more secure way of transmitting voice calls. | Voice calls made through landlines are not secured, they can be easily intercepted. |
| 4 | Setting up a VoIP system is cost-effective. | Traditional landline phone systems cost a lot. |
Most Common VoIP Security Threats
In today's virtual world, it's hard to say your gadgets connected to the internet are 100% safe. As cyber-related threads evolve continuously, it is mandated for businesses to identify possible VoIP vulnerabilities and block them with upgraded Voice over internet protocol security measures.
Once you identify security vulnerabilities in your VoIP system, you can easily prevent possible VoIP and security breach risks.
Here are the lists of the most common VoIP security risks and details of how to block them effectively.

1. VoIP Phishing
VoIP Phishing, or Vishing, is an attack using numbers close to a legitimate organization to steal the recipient's sensitive details like a bank account, ATM cards, etc.
To prevent vishing attacks, agents need to verify the caller and never disclose any sensitive information or call logs without clearance from the supervisor. It is advisable to never disclose your sensitive data, even to legitimate callers.
2. VoIP Phreaking
It is an attack where the hacker breaks into your business phone system. Once they enter your VoIP system, they make long-distance calls, alter your international calling call plans, change your account credits, and so on.
Instruct your agents to change your account credentials regularly to avoid facing any VoIP Phreaking system that ensures your VoIP system has encrypted SIP trunks. You can prefer purchasing specific ransomware protection software for your organization.
3. MITM Attacks
MITM is an acronym for Man-In-The-Middle. MITM attack is a kind of attack where hackers break into your VoIP system and interrupt your calls. Hackers can intercept your calls, reroute them to another destination through their server, and steal the information.
You must have strong WAP/WEP encryption at your access points to avoid MITM attacks. You can also change your router passwords at regular intervals or can prefer using VPN, and so.
4. Distributed Denial-of-Service (DDoS) Attacks
DDoS attacks are performed by botnets that restrict businesses from accessing their VoIP systems.
Botnets are remotely-controlled computer bots that make VoIP services inoperable. If your VoIP system gets a DDoS attack, it will get slowed, with unusual bandwidth and a sudden surge in traffic.
It would help to have a separate and dedicated internet connection to your data network to avoid a DDoS attack. In addition, having managed data encryption is an efficient safeguard from DDoS attacks.
5. Packet Sniffing
Packet sniffing is one of the most common VoIP security issues and risks that almost every business having VoIP services may face. In this kind of attack, hackers steal the unencrypted information of your business stored in voice data packets during the transits.
To avoid packet sniffing attacks, you must ensure all your data packets are end-to-end encrypted while in transit.
What Is VoIP Encryption Regulatory Compliance?
VoIP encryption is a set of processes designed to scramble the voice data packets and make them unreadable jumbles. VoIP encryption is performed when data packets are in transit from one place to another.
The ultimate goal of deploying secure VoIP calls and encryption methods is to prevent hackers from intercepting or deciphering the data packets in transit.

VoIP services are being monitored and regulated by Federal & State level authorities. This paves the path for introducing VoIP regulatory compliances. With the VoIP regulatory compliance guidance, it is assured that VoIP service providers have VoIP machinery and other pieces of equipment matching the regulatory requirements.
Here are the lists of some critical regulatory compliance you need to know. Take a look.
1. HIPAA
Health Insurance Portability and Accountability Act (HIPAA) compliance ensures consumers' personal health-oriented details are properly secured. Also known as Public Law 104-191, HIPAA compliance ensures consumers' privacy is maintained safely.
2. ISO/IEC 20071
The ISO/IEC 20071 provides various guidance and terms to be followed by the organization with an application with a user interface that scans visual information of the user. The compliance ensures the service provider has robust and up-to-date security control on their devices and web interface.
3. GDPR
The GDPR compliance offers a set of guidelines on how the personal information of the customers, like name, age, address, phone numbers, and so on, are being used. This ensures the privacy of consumers' data is maintained well.
4. PCI
PCI (Payment Card Industry) compliance is required for companies handling payments via cards. It ensures users access payment options on secured VLANs.
5. DSS
PCI DSS compliance is mandatory for companies that store, process, and transmit cardholder data for business operations. It ensures the company uses a robust Secure Socket Layer (SSL) and Transport Layer Security (TLS) to send cardholder data safely. To streamline and simplify the compliance process, many companies rely on PCI DSS compliance software, which helps them automate and manage the necessary security measures and controls.
VoIP Security Best Practices To Implement

In today's virtual world, security is the biggest concern for every organization worldwide. For some business people, VoIP security is obscure. With enough security knowledge, running a successful business for a long time is more accessible.
Here are the best VoIP security practices to ensure your organization's optimal safety.
1. Have an up-to-date VoIP phone system
Having your computers and VoIP phone systems up-to-date with the latest firmware will ensure you run a system with updated security patches. In addition, you might enjoy the additional features and functionalities that will boost your security and user experience.
With upgraded firmware, all your software and VoIP phone system will get the latest protection against unknown viruses and malware.
Also, it will patch up all the security vulnerabilities your system may have had. So bringing a regular update schedule becomes essential to your IT asset management policy.
2. Always make use of a router with firewall protection
Many connect their IP phones directly to the internet without having a proper router or firewall facility. This will increase their risk of more security vulnerabilities.
In addition, if your organization uses a VoIP phone system for internet connectivity with a default factory mode administration password, it will open the gates for perpetrators to steal your info.
To avoid this, you can use bridge mode on your router connection. This will allow you to monitor all the activities performed in the network. Also, this enables you to block anything that looks suspicious.
3. Ensure your organization follows a strong password policy
Having strong credentials for any system is highly recommended these days. VoIP phone systems could be more exceptional. If you are using your VoIP phone system with a factory-made default password means you are inviting intruders to steal your information with ease.
To avoid this, you must create a strong password and follow good practices of regular password changes across your organization's systems. In addition, you can enable two-factor authentication for more security.
4. Ensure your networking system has limited physical access
To run a successful business safely and securely, you should ensure all your networking systems are equipped in a safe lock room. Or you can have those systems in the cabinet where it is restricted for everyone to gain access to.
This ensures your networking systems remain uncompromised. In addition, you can audit your networking system at regular internal and also prefer installing security cameras to monitor those.
5. Ensure your VoIP providers offer encrypted service
Regarding security issues, you must ensure partnering with the VoIP service provider offering a safe and encrypted data processing method. Implementing data encryption techniques when data transit between VoIP servers to your network provides they are safe from intruders.
This also ensures data is not damaged during the transit, and even if anyone tries to interrupt the encrypted data, it will be unusable to them.
You May Also Read : VoIP International Calls: Top 10 Providers
Future of VoIP Security
VoIP security differs as a personal service and an essential business communication platform. As the whole VoIP secure communication system is mainly used by businesses worldwide to connect with their customers, the future of the VoIP phone system and VoIP security primarily revolves around the organizational aspects.
The VoIP telephony system plays a crucial part in raising organizational value. With the emergence of security vulnerabilities, the future of VoIP systems is mainly on securing the calls or data being transferred from VoIP servers to client networks.
In addition, maintaining the on-premises PBX along with other existing telephony systems is one of the significant concerns to future VoIP security.
Businesses are already in an era where their telephony system is no longer different from their email systems, and web hosting they tend to move to cloud technologies for better efficiency.
Hiring a reliable business phone provider with an exceptionally secure communication system will ease the IT staff's workload on tackling more significant projects. These modern business phone service providers will use the latest technologies in business telephone systems for easy remote workforce management.
The Most Secure VoIP Providers You Should Check Out
Engaging with the leading and best secure VoIP provider will ensure you get your business's most secure VoIP services. The upcoming lists will give you the industry-leading five most secure VoIP service providers; pick the one that suits well for your business needs.

The company offers a cloud communication platform that allows businesses to create a deeper connection with their consumers. Nextiva supports more than 2 billion conversations annually; the platform gains the status of unbeatable reality among customers.
Features:
User, Role & Access Management

Customization

Instant messaging

Software pairing
Pros:
Easy-to-use

Excellent customer support
Cons:
Not suitable for freelancers
Pricing: Essential pack starts at $18.95/user/month

CallHippo, a reliable and trusted VOIP provider, offers an innovative virtual phone system that helps numerous small and mid-size businesses to interact with customers easily. The CallHippo platform provides a cost-effective solution for businesses to set up a reliable phone system.
Features:
Email support

Automatic call distribution

Contact management
Pros: 
Easy to use

Value of money

Excellent customer support
Cons:
Pricing: Customers can opt for a free trial or choose the basic entry-level plan starts at $16/user/month.

DialerHQ is a cutting-edge VoIP service provider renowned for strictly following VoIP security best practices. With a primary focus on safeguarding voice communications, DialerHQ employs robust encryption protocols, multi-factor authentication, and continuous monitoring to protect against potential threats and data breaches. Through its stringent security measures, DialerHQ ensures that users can enjoy reliable and secure VoIP communications, fostering trust and confidence in their services.
Features:
Reports via email

Call barging

Role-based access control

Call recording

Predictive dialer
Pros:
DialerHQ offers efficient call management services, incorporating call queuing and routing features.

The platform seamlessly integrates with CRM systems, enabling personalized interactions with customers.

Users can enjoy exceptional call quality, ensuring clear and crisp communication.

Affordable subscription plans on DialerHQ cater to different budget requirements.
Cons:
DialerHQ may not be suitable for larger corporations or enterprises.

Channel support beyond voice calls on DialerHQ is limited.

Some functionalities may require additional integrations.
Pricing:
Basic – $0 per user/ month

Bronze – $7.99 per user/ month

Silver plan- $11.99 per user/ month

Platinum plan – $19.99 per user/ month

The company offers a unified business phone system along with VoIP communication service. The communication platform offered by the 8X8 Virtual office provides a convenient work environment for the employees.
Features:
Multi-level IVR

User templates

Call screening

Audio conferencing

Mobile apps
Pros:
Easy to set up

Excellent customer support
Cons:
Call reports can be improved
Pricing: Starts at $15/user/month

Vonage is an American VOIP provider offering an excellent cloud-based communication platform to provide seamless support to small and mid-sized companies. Integrated with 50+ voice and unified communications features, Vonage is the most recommended platform for small companies.
Features:
IP-PBX capabilities

Video conferencing

Collaboration tools

Answering rules
Pros:
Exceptional voice quality

Easy setup and User-friendly interface
Cons:
Lacks in customer service quality

Limited video conferencing features
Pricing: Starts at $19/user/month

The company offers the most popular communication platform for businesses to communicate easily with customers. RingCentral's cloud-based communication platform has elevated features that save many of the company's resources and time.
Features:
Voicemail and greeting

Internet fax

Auto-receptionist
Pros:
Easy-to-use modern interface

Ideal for remote work
Cons:
Slow customer service response

Occasional call drops
Pricing: Starts at $19.99/user/month
You May Also Read : Best VoIP Apps for Businesses in 2023
Conclusion
It doesn't matter which protocol protects the contents of a VoIP connection, as most of the security responsibility relies on how you maintain operational security. By accepting the most secure VoIP system and following the above-enlisted safety practices, you can ensure your organization has a safe calling environment.
Frequently Asked Questions
1. Which protocol protects the contents of a VoIP connection?
The secure real-time transport protocol encrypts the data between VoIP servers and the client network during transit. The data packets transmitted during the phone calls face a considerable security risk.
2. How can I protect my VoIP system from eavesdropping?
Building a secure VoIP network can prevent your VoIP system from eavesdropping. However, to create a secured VoIP network, you must ensure that all the data packets transferred during the calls are properly encrypted.
3. What is a DoS attack, and how can I prevent it?
DoS (Denial-of-service) attack is about making your machines inaccessible when needed by making them slow or taking them down. To prevent the DoS services, you would need multi-level protection strategies like Firewalls, anti-spam filters, security layers, load balancing, and so.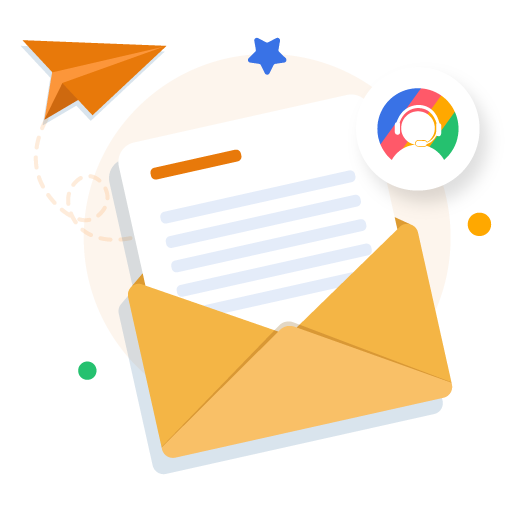 Let's Stay in Touch
Subscribe to our newsletter & never miss our latest news and promotions.

+21K people have already subscribed