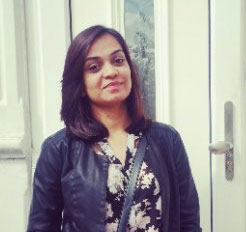 Date: October 20, 2022
In simple words, a technology that handles telephone calls is known as call screening. Call screening has made our lives easy. Based on who is calling us, it gives us the options to block, transfer, reject, and answer the calls at our convenience. Earlier, this could be done with the help of answering machines. Later on, caller ID interfaces came into the market, and now, call screening software programs have been introduced in the market, making call screening easy.
One can use a call screening app for both personal and business purposes. Call screening has many features that help you identify the spam callers and block them from calling you again. Screening has proved its worth as a very beneficial technology that helps us control our daily phone call volume.
What is Call Screening and How it Works?

A program that analyzes your incoming calls' information based on different aspects refers to call screening. In short, you can screen your calls, look at the ID profile of the caller, filter the calls, and do much more. The most basic services that call screening provides include:
Accept or Reject calls

Send callers to voicemail
There are many advanced features also available in call screening. If you want to use these advanced features for your business phone number, you might require some apps like Google Voice to give you a free package with no-frills and quick services. Other apps like CallHippo, RingCentral provide advanced features once you take a paid subscription.
Benefits of Call Screening
Many businesses make use of call screening intending to increase agent productivity. To save time from attending unwanted calls, we use it for our personal use too. Once you know about the caller, it becomes effortless to decide what to do with the call. 
Answer it, decline it, spam it or forward it; many options are available. The guesswork between the agent and the caller is eliminated with the help of call screening technology. One of the most disturbing things these days is getting bombarded with unnecessary and repetitive calls from credit card and loan companies. This problem can easily be solved with the help of a call screening app or software.
Some of the other benefits of call screening are:
Agent availability is increased when compatible with iPhone or Android phone app.

Fewer spam calls

Self-service capabilities for customers

Improved internal communication

Increased security and privacy

Fewer missed calls

Call center abandonment rate is decreased

Missed calls get stored automatically
Features of Call Screening

There are many features offered by call screening. Different features are provided for various services. Call screening can be both simple and complex at the same time. Following are some features of call screening:
Automated attendant:

A virtual receptionist is set up in this feature to answer phone calls. It also guides the caller to the required extension. Robocalls are eliminated by the auto-attendant as to choose a menu option, a human is required. The call gets cut automatically if no option is selected.

Spam and block:

We all get multiple unwanted calls in a day. Call screening allows blocking those unwanted calls. You can even block all the unknown calls, which prevents spam callers from reaching you.

Extensions and apps:

Google Chrome extension and a mobile app are offered by phone providers, which help you to choose call screening options of your choice. You do not have to keep your screen active. You can even attend to your business calls on your personal phone.
Pros and Cons of Call Screening
It would be hard to say as to why call screening is not helpful. Knowing who is calling and then accepting, rejecting, or blocking calls as per convenience is a beautiful feature. We all would like to use this feature to save our time from spam calls or attend only highly relevant ones. But as we all know, everything has pros and some cons too. Let's first take a look at the Pros of call screening.
Pros of Call Screening

Many options:

Let's start with the fundamental advantage of call screening, i.e., call handling options. Call screening is beneficial in managing your calls at your convenience.

Spam:

We cannot get away from credit card and loan company phone calls. No matter what you do, you will get a lot of calls. Here comes a spam feature in play. It helps in spamming such unwanted calls.

Efficient:

You can filter phone calls as per your needs through call screening. With this, you can work efficiently without being disturbed.
Cons of Call Screening
Human error:

You can only take maximum benefits from call screening if you understand the features and how to use them. Without proper knowledge, call screening is of no use to you.

Practical information:

You get helpful information about the caller and the number of calls you get and track it. But this can turn out to be disadvantageous as your information will also be given to someone else who is using call screening technology.

Confidentiality:

Many companies record your calls for information purposes, but again it can go against you.
Tips on Choosing How to Get the Past Screen Callers
Since a lot of companies do cold calling, getting past screen calling is becoming difficult when contacting prospects. To solve this issue, we have shared some helpful tips through which you will get past screen callers. Following are some tips:
Leave Voicemails: If you feel after talking to the customer that they are slightly interested in your product and service but have put your number in the block/spam list, it would be best to leave them a voicemail. You can leave your name, your company's name, services, and products provided by your business, and your number if they want to get in touch with you. 
Be Clear & Direct: It often happens that screening software analyzes through robocalls by expediting callers to affirm their name and business so that they can transfer the call to the required extension. In such a case, you should be very clear, precise, and direct; otherwise, your number may be put as a spam call. 
Using a Local Number: If you call from a local number (local area code), it is doubtful that your call will undergo screening. If you are setting up a business, you must take the number with the local area code. It won't be sent to spam or ignored. 
CallHippo – A Custom Call Screening Service for All Your Needs
Many organizations like telecalling companies, marketing companies, call centers, etc., where a lot of cold calling is done. Companies need to record calls and note those customers interested in their product or service in such a kind of environment.
It often happens that after talking to you, the customer blocks your number and puts it in the spam list. In such cases, it becomes pretty frustrating to get back to the number. In such cases, you can easily take services from CallHippo as they offer you unique features.
CallHippo has some fantastic products through which you can make your communication very easy and effective. Following the products offered by CallHippo:
With these features, CallHippo is a better option than even the top 5 big boys of the market. You can easily set up a phone system in just three minutes. Start receiving and making calls instantly. The features offered are:
Unlimited users

Access to automatic call distribution

Advanced analytics

Easy availability to your customers (post business hours)

Easy management of business calls

Select the number of your choice
Parting Note
For managing and marinating the calls, it becomes essential for business organizations to use call screening technology. If you get many unwanted calls and have a hectic schedule where you do not like to be disturbed, you can also take call screening services for personal use.
If your company has to make many cold calls, then call screening would be an efficient service as it will transfer your calls to the correct department. You can screen your calls in many ways, but with a good call screening service provider, the process becomes easy and streamlined.
If you are satisfied and like to use a call screening service, you can take services from CallHippo. They are one of the best call screen service providers in the market.
WORDS THAT MAKE SENSE!
Read The Most Well Researched & Insightful Articles From CallHippo Team