Date: June 14, 2023
The world is changing at a rapid pace, and so should you. More and more businesses are going global. However, starting an international or even a national firm without advanced communication technology such as VoIP phone systems is a perfect blueprint for disaster.
You will need a variety of advanced communication tools and technologies to perform a range of tasks such as inter-team communication, customer assistance, performance analysis, strategy review, and much more.
Moreover, the high-tech features provided by the VoIP system will substantially help your business in simplifying, automating, and streamlining multiple business operations. Eventually, all of these advantages will assist you in generating more output and revenue.

In this blog, we will compare two well-known and top business phone systems– Ooma Vs Vonage. We will examine their features, price and plans, customer service quality, third-party integration, and a variety of other technical and non-technical aspects.
Later in this blog, we will compare both of these VoIP systems to CallHippo– the other best business phone system. We'll look at how CallHippo outperforms both Ooma and Vonage and why businesses should prefer it.
But, before we get there, let's take a brief look at what a business VoIP phone system is in a nutshell.
What Is a Business VoIP Phone System?
VoIP (Voice over Internet Protocol), also known as IP telephony, is a technology that enables businesses to make phone calls using an internet connection rather than a traditional phone line. Some VoIP service providers allow you to call only those who use VoIP services, whereas others will enable you to call anyone using a regular phone.
Aside from making and receiving calls, the system also routes incoming and outgoing calls over existing telephone networks.
Working Of VoIP Phone System
The functioning of a VoIP phone system is quite different from that of a traditional or PBX phone system. In the case of VoIP business phone systems, the voice is translated into digital signals and transmitted over the internet. Then, the digital signals are converted back into regular signals at the receiver end. Moreover, the VoIP system enables you to make a call directly from a computer, IP phone, or regular phone connected to a specialized adapter.
Simply put, the following four steps explain how a VoIP phone system works:
A ) First and foremost, your IP phone will connect to the LAN router or switch.
B ) Next, when you call a customer or a teammate, the IP phone instructs the VoIP service provider to connect to the recipient.
C ) In response to your request, the VoIP provider will establish a connection between you and the receiver and begin sharing data packets.
D ) At the receiver end, the VoIP system will convert the digital signals into sound signals.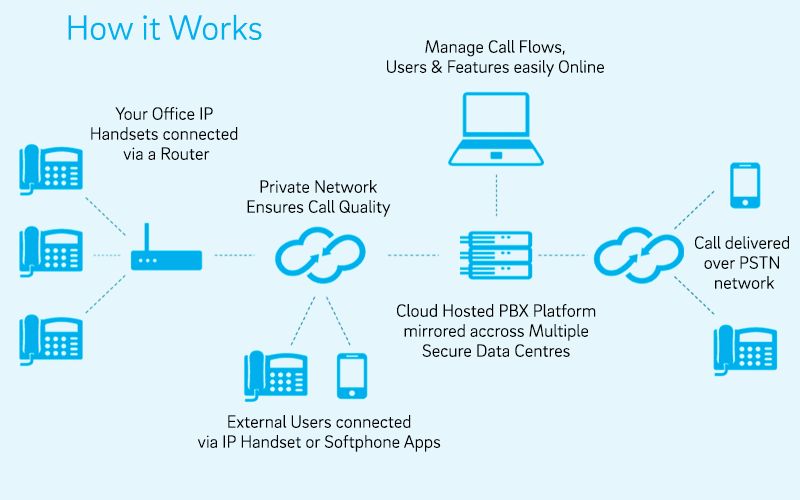 ( Source: smilestelecom )
Furthermore, when compared to a traditional PBX system, the hardware requirements of a VoIP system are pretty minimal. A good internet connection and an IP desk phone is all you need to run a VoIP phone system. 
Let's take a look at some of the primary advantages of the VoIP phone system to see how this advanced call center communication system outperforms the traditional phone system. Following that, we'll compare Ooma Vs Vonage.
Benefits of VoIP Business Phone system
The following are some of the major benefits of a VoIP phone system:
VoIP is a low-cost business solution.

The VoIP phone system also establishes a unified communication channel.

It provides on-demand scalability and portability.

The system is simple and quick to set up.

VoIP systems necessitate the least amount of hardware and other infrastructure to function.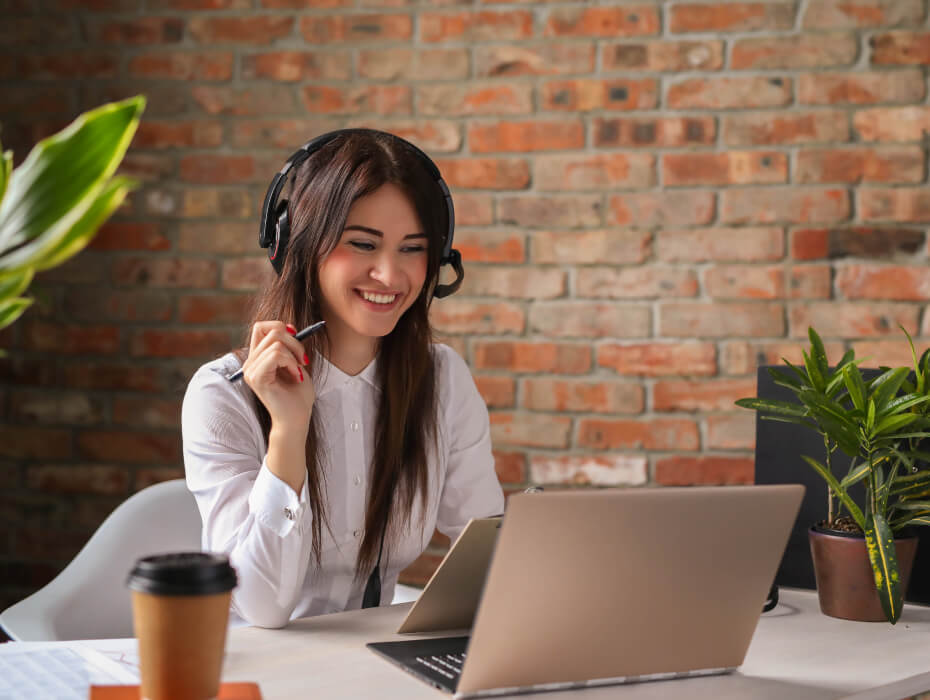 Scale Your Business With CallHippo VoIP Business Phone System.
Range of advanced features including Power Dialer, IVR, and Automatic Call Distribution. 90+ Integrations. 24x7 dedicated support. Easy Setup. Affordable Pricing Plans.
Sign Up Now
It has a negligible maintenance cost.

The system also assists businesses in projecting a professional image of their business.

VoIP encompasses several

advanced features

that help to automate your business activities and improve performance.

It also enables organizations to provide better customer service and improve customer satisfaction.

VoIP phone systems outperform traditional PBX phone systems in terms of call quality.
So there you have it– the fundamentals of a VoIP phone system. We are certain that all of this information has provided you with a clear understanding of what this technology is, how it works, and what its key benefits are. Now, let's get to the heart of this blog: Ooma Vs Vonage.
Ooma Vs Vonage– Comparing The Two
Let's start with a quick synopsis of the Ooma and Vonage business phone systems.
Ooma and Vonage are both VoIP phone systems that provide a wide range of sophisticated calling features with multiple pricing plans for businesses of all sizes and shapes. They provide decent after-sales service and customer support, allow third-party integration with multiple business tools and applications, and are simple to use.
However, each of these aspects–features, pricing plans, customer support, and third-party integration–is quite unique from each other. For this reason, in order to make an informed decision, it is critical to comprehend all aspects of these best VoIP phone systems thoroughly.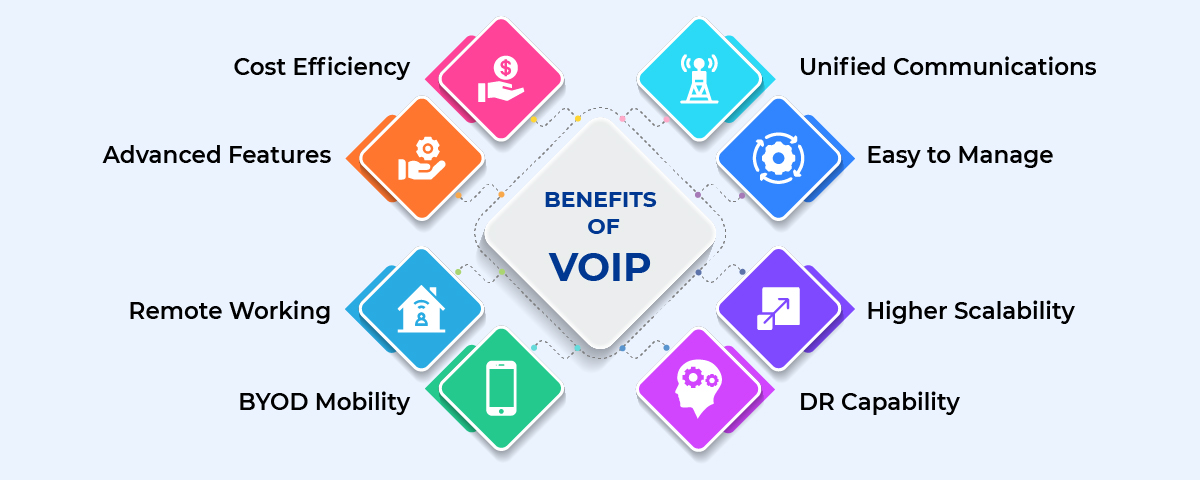 Remember that choosing the wrong VoIP phone system or collaborating with the wrong VoIP service provider will cause more harm than good to your business.
It will not only impact your business's operations and performance, but it will also have a negative impact on your reputation, which has taken years to build. But don't be worried. By the time you finish reading this blog, you will have learned a lot about Ooma Vs Vonage as well as CallHippo.
Let's get started right away!
A. Ooma Vs Vonage: Features
When comparing Vonage vs. Ooma, the first thing to evaluate is the features. First, let's take a look at what Vonage has to offer.
Vonage's advanced call center features include virtual receptionist, WAN optimization, traffic priority, call monitoring, exceptional voice quality, mobile and desktop apps, call routing and call forwarding, and unified communications. In addition to these features, this VoIP system also offers call recording, web conferencing, and web conferencing capabilities.
Now let's have a look at the Ooma features.
The Ooma VoIP business phone system, like the Vonage, comes with a slew of advanced features. It provides desktop and mobile apps, a virtual receptionist, call blocking, multi-ring, call recording, decent call quality, ring groups, music on hold, and a plethora of other communication features and capabilities. 
Moreover, the system allows you to make unlimited calls to the United States, Canada, Mexico, and Puerto Rico. Ooma's advanced features also include voicemail transcription, caller information, video conferencing, and a desktop app.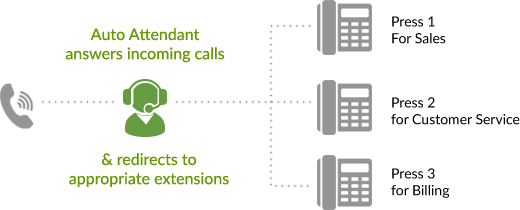 ( Source: evoice )
In conclusion, when you compare the features of Ooma Vs Vonage, you will find that both have a wide range of features in their arsenal. However, Ooma has a little edge, thanks to its advanced features.
B. Ooma Vs Vonage: Pricing Plans
Now let's compare the pricing plans of Ooma Vs Vonage. Pricing is undeniably a crucial factor when it comes to choosing the best VoIP phone system. Let's start with Vonage's pricing options.
Vonage offers three primary plans: Mobile, Premium, and Advanced, which cost $19.99, $29.99, and $39.99/month/user, respectively. Users also have to pay taxes and other fees in addition to this price.
The Mobile plan is the most basic package that offers mobile and desktop apps, unlimited calls and SMS, access to the Vonage App center, and unlimited team messaging. The Premium plan, which is the most popular, incorporates all of the features of the Mobile plan as well as additional features like CRM integration and multi-level auto attendant. 
The Advanced plan includes all of the benefits of the Premium plan as well as visual voicemail, 15 hours of call recording, and other benefits.
On the other hand, Ooma has two plans– Ooma office and Ooma office pro. The Ooma office package costs $19.95/month per line plus taxes and fees and comes with features such as conference bridge, ring groups, virtual receptionist, and free number porting in the United States and Canada.

On the other hand, the Ooma office pro plan costs $24.95/month per line + taxes and fees. It includes features such as Unlimited meetings up to 25 people (maximum of two hours per session), Call recording, Enhanced call blocking, and Voicemail transcriptions.
Overall, when comparing Ooma Vs Vonage pricing, both offer nearly identical pricing plans. However, in addition to the two core plans, Vonage offers a third plan designed specifically for enterprises.
C. Ooma Vs Vonage: Customer Support
Just like features and pricing, customer support is an essential factor to consider when comparing VoIP phone systems. So let's see which VoIP phone system between Ooma Vs Vonage provides the best customer service.
Both Ooma and Vonage provide a multitude of support platforms, beginning from installation. Ooma, for instance, offers live chat 24/7, set-up assistance, phone support, online tools, and forums to assist their users. If you have any questions or concerns, you can reach their customer service team through any of these channels that are most suitable for you.
On the other hand, customers or subscribers of Vonage receive features like 24/7 support, a ticket system for technical issues, online training documents, and training videos. All of this information and services will eventually help users or subscribers in resolving their complaints and problems on their own.

( Source: forbes )
However, if the resources provided are insufficient for the resolution, customers can always contact the customer support team by phone or chat.
The only significant difference between Ooma Vs Vonage customer service is the operating hours. On the one hand, where Vonage provides 24/7 support, Ooma's customer service is only available from 5 a.m. to 5 p.m.
D. Ooma Vs Vonage: Third-Party Integration
Integration support is a critical component of any best VoIP phone system. This functionality will enable enterprises to integrate multiple business tools and services with VoIP systems. This will significantly improve business performance by automating, simplifying, and streamlining operations.
Vonage Integration Suite (VGIS) is a browser extension that integrates Vonage VoIP with other productivity applications, allowing users to manage contacts, related activities, reports, and more. Some of the known tools and service integration supported by Vonage include Salesforce, Bullhorn, G- Suite, SugarCRM, HubSpot, Office 365, Zendesk, Microsoft Dynamics, NetSuite, and JobDiva.
Just like Vonage, Ooma VoIP allows clients to integrate the Ooma enterprise cloud communication system with other CRM systems and services. This will improve productivity by unifying system-wide data. A few of the major systems that Ooma works with are Salesforce, Microsoft Dynamics, Zendesk, Office 365, G-suite, and ServiceNow.


( Source: ooma )
Ultimately, when comparing Ooma Vs Vonage integrations, Vonage has an edge since it offers more integrations than Ooma does not.
These are the four most important variables to consider when comparing Ooma Vs Vonage business phone systems. But what is the final verdict? Should you choose Vonage or Ooma? Let's find out in the next section.
Ooma Vs Vonage: Which One Should You Choose?
There is no doubt about the reliability and usefulness that both Ooma and Vonage offer. In addition, both VoIP phone systems are pretty efficient and provide nearly identical benefits in terms of features and pricing. The only differences we saw between Ooma Vs Vonage are in the areas of integrations and customer support.
We recommend the Ooma VoIP system if you're looking for a low-cost business phone system with a variety of communication features. Although Ooma does not have as many integrations as Vonage, its built-in diversity is more than sufficient for most use cases. Moreover, Ooma's 24/7 customer support will be advantageous if you cannot afford to pause the customer service operation even for a minute and require immediate assistance.
We suggest the Vonage business phone system if you're looking for a VoIP system with a range of integrations and pricing options. Moreover, between Ooma and Vonage, Vonage offers live chat while Ooma does not. Additionally, if your company requires longer meetings with multiple participants, Vonage is a great VoIP phone system to subscribe with.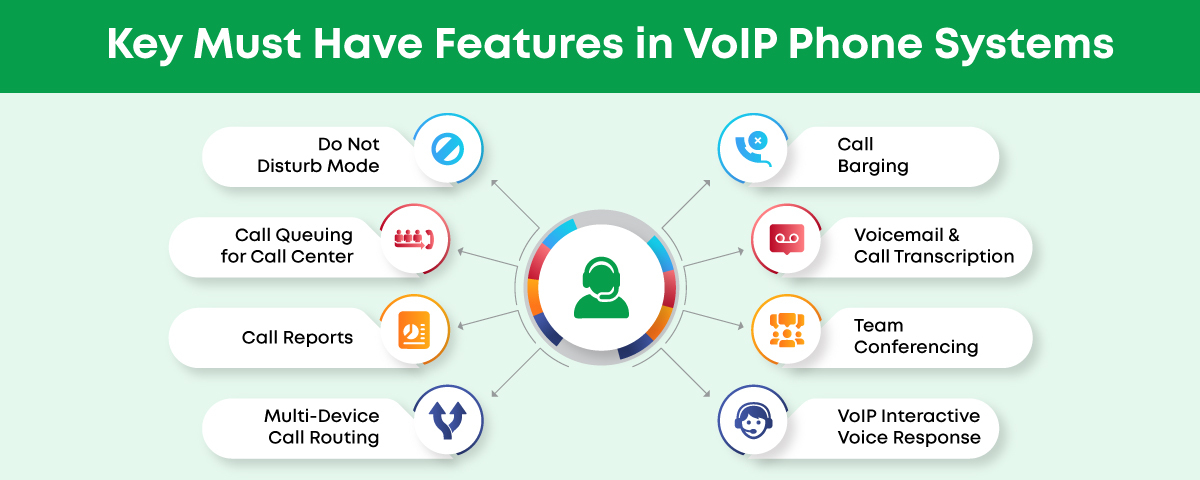 In a nutshell, Ooma and Vonage are two of the best VoIP phone systems on the market, each with a unique set of features. However, the final decision certainly depends on the user's needs and budget. So, in order to select the best VoIP phone system, thoroughly consider your company's requirements and priorities first.
However, if you are dissatisfied with either of these two VoIP providers– Ooma or Vonage– there is a perfect alternative to both of these– CallHippo. Let's move on to the following section to see how CallHippo outperforms Vonage and Ooma.
The Best Alternative To Ooma & Vonage– CallHippo
CallHippo is a business phone system similar to Ooma and Vonage, but with a richer set of advanced call center communication features, more affordable pricing plans, and superior customer service. The following are some facts about the CallHippo VoIP system that will help you understand why you should choose CallHippo over Ooma or Vonage.
CallHippo business communication software is entirely web-based or cloud-based. This means that users no longer need to use desktop phones to communicate with customers.
CallHippo is an all-in-one call management system that is designed for small, medium, and large enterprises.

Some of CallHippo's advanced features that Vonage and Ooma lack are a

power dialer

, advanced analytics, smart switch, warm transfer, and multi-level IVR.

CallHippo is available on multiple platforms and devices, including web, iOS, macOS, Windows, and Android.

CallHippo, like Vonage, supports a variety of integrations, including Zoho, Slack, Zapier, Pipedrive, Intercom, Hubspot, and many more.

Pricing is the primary difference between CallHippo, Vonage, and Ooma. On the one hand, where Vonage and Ooma both offer basic services for around $20, CallHippo offers it for $16 only.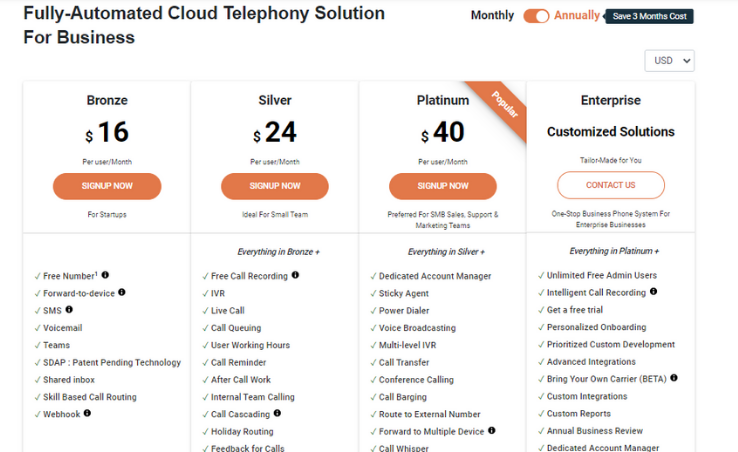 Not just CallHippo's basic plan, but it's premium and enterprise plans are also quite affordable too compared to Vonage and Ooma. For example, the silver plan of CallHippo costs $24, and the platinum plan costs $40.

In addition to three fixed plans, CallHippo also provides customizable enterprise solutions for enterprises of all sizes. This plan allows you to subscribe to only the needed services based on your requirements, avoiding unnecessary spending.

In addition to these plans, CallHippo also provides Add-ons and services depending on the users' requirements.
All of these advantages of the CallHippo VoIP system clearly make it the winner of the Ooma Vs Vonage vs. CallHippo comparison. Not only does CallHippo have a lower price, but it also offers an advantage in terms of integrations, device support, and customer service.
This brings us to the end of this blog. As we can see, both Vonage and Ooma provide a diverse range of benefits, affordable pricing plans, and good customer service. However, both lack one or more features and are not the whole VoIP system that a business needs. Fortunately, CallHippo fills all of the gaps and offers a comprehensive and robust VoIP solution for businesses.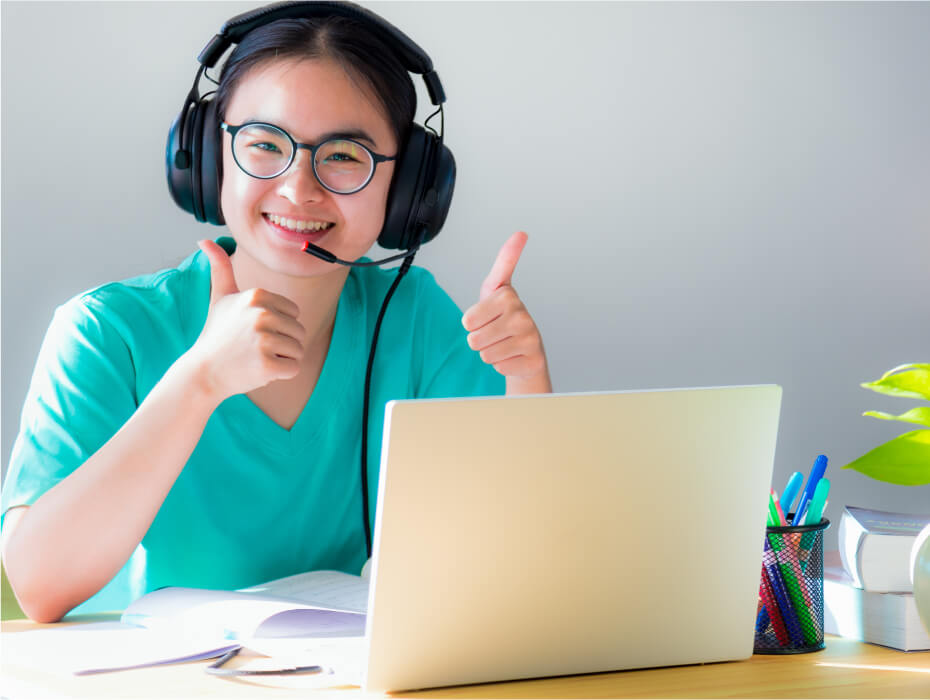 Scale Your Business With CallHippo VoIP Business Phone System.
Range of advanced features including Power Dialer, IVR, and Automatic Call Distribution. 90+ Integrations. 24x7 dedicated support. Easy Setup. Affordable Pricing Plans.
Sign Up Now
The Bottom Line: By comparing Ooma Vs Vonage business systems, we observed that both VoIP phone systems are suitable for businesses of varying sizes and requirements. However, even though both business phone systems include multiple advanced features and are reasonably priced, they both lack one thing or another. For example, vonage lacks quality features, whereas Ooma lacks integrations. However, CallHippo– one of the best business phone systems, has it all and has emerged to be the clear winner.
More Comparisons:
WORDS THAT MAKE SENSE!
Read The Most Well Researched & Insightful Articles From CallHippo Team