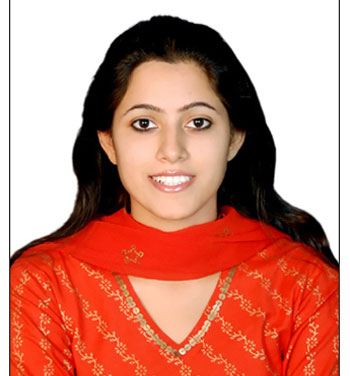 Date: February 27, 2023
The Softphone market is constantly changing, and with that comes innovations, as well as ways to cut costs. Finding a suitable softphone can be difficult whether you are an entrepreneur or a busy working professional. It's even more tricky if you want to find one that will fit your budget and needs ideally. This article will provide you with the top 9 picks of Softphones for Mac! 
What Is a Softphone for Mac?
A softphone belongs to the category of Voice-Over-Internet Protocol software that lets you take & make phone calls over the Internet. Not just calls, with a softphone, you can do so much more such as instant messaging and even video calls.
Softphones are available both free and paid. The free version often has limited functionalities. Whereas, with most paid softphones, you get advanced call management features like call recording, call forwarding, etc.
The biggest perk of choosing a softphone over a traditional call device is that the former is much cheaper as you rely on the Internet, no phone network. In addition, the call quality is way better for softphones.

Why Should You Opt For a VoIP Softphone?
There are many reasons why people switch to a VoIP softphone instead of using traditional landline phones:
VoIP allows you to make free calls over the Internet. You don't have to pay any additional fee for international calls. So you can save money by not paying for those types of calls.
It is easy to set up, install and use a VoIP phone. This makes it ideal for someone who wants to make free calls over the Internet but still wants a more advanced feature set than they would get from using a traditional landline phone.
The best part about using VoIP phones is that they don't require additional equipment or hardware, unlike traditional landlines. 
Benefits of Getting Softphones for Mac App
There are many reasons why people use Mac softphone apps instead of just using their computer's built-in voice chat software. Here are some of the top reasons:
1. Save Money
You can save money on your cell phone bill each month by switching to a less expensive or unlimited plan that allows you to make unlimited calls and texts within the United States or Canada.
2. No Additional Equipment Required
You can convert your desktop into a calling device after installing a softphone. This means you can access your files from anywhere at any time without worrying about losing any work because you were away from your desk for too long during the day.
3. Advanced Features
You will be able to take advantage of all of the cool new features that come with these apps, including call waiting and call forwarding, which allows other people who call into your line to go straight through; conference calls, phone answering services, voicemail transcription; instant messaging (IM) and more!
List of 9 Best Softphones for Mac in 2023
A softphone is an excellent choice if you're looking for a way to use your Mac while on the go. We've rounded up the best softphones for Mac in this article, so you can find one that will work best for your needs.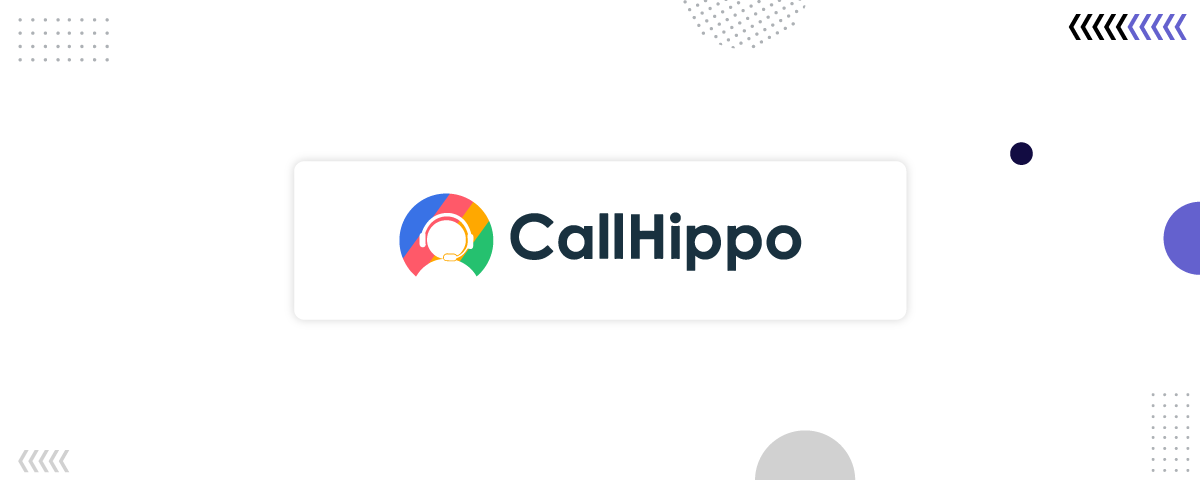 CallHippo is a very good solution for those looking for a simple, easy-to-use, and effective softphone. CallHippo brings you a complete spectrum of features, making the most suitable pick for personal and business use.
CallHippo is one of the best Mac softphones in the market today. It has an attractive user interface, which makes it easy to use and navigate through. You can also access your contacts from within the app, making it even easier for you to communicate with them.
The app has a lot of useful features that make it one of the best Mac softphones in the market today. It has an attractive user interface, which makes it easy to use and navigate through. You can also access your contacts from within the app, making it even easier for you to communicate with them.
Features
On-hold music

Call recordings

Video communications
Pros 
Clarity on the dashboard

Powerful features

Ease of use
Cons
No shortcomings as of now
Pricing: Signup for the FREE Trial.


Bitrix24 is a cloud-based chat platform that offers unlimited users, integrations, and 24/7 support. The app has all the major features you need to make your business run smoothly, including video and audio calls, file sharing, group calling, and document collaboration.
It also comes with a powerful admin dashboard that lets you manage users, groups, and projects. Bitrix24 is compatible with most third-party apps and services like Salesforce, Gmail, and Microsoft Teams.
Bitrix24 works on both Macs and Windows PCs. However, if you have an Apple device such as an iPhone or iPad available at your workplace or home office, then Bitrix will be ideal for you as it allows you to take advantage of its advanced features such as group chats with up to 15 individuals in one call at once.
Features
Unlimited users are free

API and source code available

CRM Import
Pros
User-friendly interface

Easy to configure
Cons
Customer support needs to be better
Pricing: Start the FREE Trial.

GoTo Connect is the best Mac voice-over IP (VOIP) software for small businesses that want to make their phone systems more efficient and cost-effective.
GoTo Connect Voice is a complete solution for managing a VOIP phone system, including an easy-to-use interface and powerful features like call recording, voicemail transcription, and call routing. You can even add custom extensions to your system so that you can easily reach customers who are on other extensions.
GoTo Connect offers all the tools you need to manage your VOIP system at a low monthly cost. It's perfect for small businesses whose employees need access to expensive telephones or high-speed Internet connections.
Features
Team chat

Unlimited call queues

Reporting & analytics

Audio conferencing
Pros
Easy integration with Outlook

The interface is easy to navigate

Scalability
Cons
Pricing: Starting at $27 per month.


RingCentral MVP is the best-in-class PBX solution. It's expensive, but it's worth it if you're looking for a full-featured phone system that can handle your business needs.
RingCentral MVP is built on top of cloud technology and includes an array of features for call center and hybrid environments. With two app interfaces, you can choose which interface works best for your business, whether it's a traditional office or a mixed environment with mobile workers and remote users.
RingCentral MVP offers robust voicemail support and can handle up to a large number of simultaneous calls. It also integrates with Google Voice, so you can use your existing number from anywhere in the world — even if you haven't yet migrated to RingCentral.
Features
Shared contacts

Advanced call management

Voicemail
Pros 
Screen robocalls

Much improved video conferencing

Call analytics
Cons
It needs to be more scalable
Pricing: Start from $19.99 a month.

3CX is an affordable Mac VoIP softphone suitable for businesses of all sizes, complexity, and industry. It is an integrated phone system that offers many features, including video conferencing, built-in video calls, and call queues. 
Additionally, 3CX users can integrate Facebook, text, and web live chat. Businesses that have been using 3CX reported that the features of this softphone are remote-friendly, managing teams while being anywhere in the world. Further, the 3CX softphone is an open platform that is compatible with SIP trunks along with IP phones.
Features
Live chat

Call management

Remote Collaboration

Call forwarding
Pros 
Cost-effective communication

Call directly from CRM

Easy deployment
Cons
The dashboard can be challenging to use
Pricing: Take the FREE trial. 


Grasshopper is a professional voice-over-IP (VOIP) communication tool. It's an excellent solution for remote workers and small businesses who want to communicate with others in real-time without needing expensive hardware or software solutions.
Grasshopper uses the cloud to connect you to other users worldwide. You can quickly build up a group of friends and colleagues by inviting them or creating your private group for just one person or two.
 The messages are encrypted, so the recipient doesn't need to worry about anyone listening in on the call.
Features
Call forwarding

Business texting

Voicemail Transcription
Pros 
Great customer support

Ease of use

Best-suited for SMEs
Cons
Pricing: Solo. $29. On-Premise. Per month.

Zoiper is a highly functional sip softphone mac that offers a crystal call quality. This best softphone for Mac caters to mobile operators, call centers, businesses, and VoIP integrators.
To create an address book, it can aggregate contacts from various sources, including iOS, Android, Windows, Outlook, and incoming calls. Video, text, and audio calls are encrypted, therefore, top-rated even by large enterprises.
Another perk of using this sip phone for Mac is that it can be integrated with all the widely-used CRMs, and plugins. It also has an SDK for integrating its functionalities with no hardware/software.
Features
Auto answering

Call recording

Unattended transfer
Pros
Easy to install

Super fast implementation

Amazing interface
Cons
Have to pay an extra fee for additional features
Pricing: Staring at € 49.95.

JustCall is a reliable, cloud-based phone system that allows users to get numbers in over 58 countries. It allows users to make & receive calls from the mobile or desktop app. Businesses that are professionally using JustCall stated that it provided a game changer for remote, sales, and support teams.
Every incoming & outgoing call is logged & recorded automatically. The advanced call management functionality of JustCall enables users to set up a welcome message in various languages. Also, they can create call distribution rules. Switching from a conventional phone system to JustCall can help you save time, money, and effort.
Features
Call screening

Call recording

Message alerts 

Answering rules
Pros 
Simple user-interface

Quality of support

Ease to set up
Cons
Pricing: Signup up for a 14-day FREE Trial.

LinPhone is a free softphone App for Mac that lets you make calls anytime and anywhere. It is an open-source app with many powerful features, including video conferencing and text messaging via the Internet. It is a versatile solution for startups and SMEs.
It easily integrates with web browsers and allows you to chat with multiple participants in a group and further track message delivery status. With LinPhone, multiple calls can be managed simultaneously owing to pause, merger, transfer, and resume features.
Features
Audio/video calling

Call recording

Call forwarding

File sharing
Pros 
LinPhone is FREE

LinPhone is compatible with most cloud service providers

Allows you to create multiple accounts for SIP
Cons
Pricing: FREE
The Bottom Line
Voice over IP (VoIP) is one of the most popular and widespread communication methods today, which is why many people require softphones to facilitate video and audio communication. The world has changed radically since the onset of VoIP, so many products are available today. However, only some softphones suit every need, as everyone has different requirements for their software.
When looking for a Mac softphone, it is essential to consider all available options and those that will be released in the future. Many good softphones are available for Mac users, but some could be better. We've rounded up the best softphones for Mac in this article, so you can find one that will work best for your needs.
FAQs
Q 1. How Do I Make VoIP Calls From My Mac?
With VoIP, you can connect directly to the person you want to talk with and have them ring through their phone line straight to yours. This provides a much higher quality connection than if you were to use a traditional landline or mobile phone because it uses an internet connection instead of a regular one.
There are several means to make VoIP calls from your Mac system. The best way is by using an app that connects directly to your internet provider, such as Vonage or Google Voice. With these apps, you can quickly set up your online profile and use it like a regular number.
Q 2. How Do You Install a Softphone on a Mac?
First things first, install the softphone application on your desktop. Once you have connected your device, log in with your credentials from the software provider and start using the software.
Q3. What Is the Best Softphone for Mac?
The best Mac softphone is one that offers full security with a variety of features and options. It should be easy to use and offer advanced features like call recording and forwarding. Ideal softphones for Mac will also have a wide range of extensions for different types of clients, such as business owners or sales teams. This way, you can customize your software to meet the needs of your business.
Q4. What Is the Best  Softphone VoIP Provider That Offers White Label and Is Working on Windows, Mac, Mobile Ios, and Android?
One of the most important questions you should ask yourself is: What kind of business are you looking to start? If your answer is a small business with limited resources, you can get away with using a free or low-cost solution. However, to start a large enterprise or even become a corporation, it is important to use VoIP systems that offer white-label solutions. Your company name will be associated with all calls made through the system. This offers many benefits, including an easy way to track your customers and ensure they have an easy way to contact you when they need help.
Q5. How Can You Grow Your Business Using a Softphone Solution?
The answer is simple: making it easy for your customers to contact you, whether from within your office or any location.
A softphone (also known as a SIP phone) is an advanced telephone that connects through the Internet, allowing you to make calls anywhere in the world.
WORDS THAT MAKE SENSE!
Read The Most Well Researched & Insightful Articles From CallHippo Team