Date: July 25, 2023
Hosted phone systems or Virtual Private Branch Exchanges (PBXs) allow users to make and receive calls wherever they are, reducing the need for on-site hardware.
Answering calls through a traditional phone service might have confined you to your office desk. Thankfully, Hosted phone services present a more suitable communication resolution. Some of your business operations may have already been moved to the cloud, as many business owners are familiar with the concept.
Although hosted, cloud-based phone services are extremely popular among small business owners everywhere. Many need a clearer understanding of a hosted business phone system and how to set one up.
The purpose of this article is to provide you with an overview of hosted phone solutions. We've included everything you need to know about how they work, their advantages, disadvantages, and a few key features.
What is Hosted Phone System?
Hosted phone systems are business phone solutions delivered via the Internet and hosted in the cloud by third parties. Companies that use hosted phone services connect to them through their service provider, which handles the system's servers.

Most hosted phone systems today utilize Voice over Internet Protocol (VoIP) technology, which is why they're sometimes referred to as VoIP phone systems.
Managing business communications has never been easier with virtual VoIP-hosted phone services. VoIP cloud data centers enable your teams to make and receive phone calls from any device with a reliable internet connection – without keeping servers or additional gear in your office.
Types of Hosted Phone Systems:
Hosted phone services can be classified into two types:
1. Cloud-Hosted Phone System
The cloud phone system connects your business to a VoIP data center virtually over the internet. Each employee has their login and is registered with a SIP dedicated server. It provides all the telephone features you need, like voicemail and video conferencing.

Cloud phone systems provide all the crucial components your modern crew needs: voicemail to email, automatic attendants, video conferencing, etc. In addition, from a management standpoint, it's the most accessible management platform.
2. PBX SIP Trunking
With these hosted PBX solutions, you can retain the on-premise PBX you already own. However, SIP trunking is a virtual phone line that uses packet switching to send business communications over the internet.
SIP trunks allow you to send business communications over the internet. This way, your telecommunications are broken down into data packets that are reconverted back into audio data.
Virtual Private Branch Exchanges (PBX) or hosted business phone systems offer all the advantages of traditional phone systems without the high cost of hardware. In addition, hosted phone systems require no additional capital except for the initial setup cost for compatible handsets, routers, and switches.
You can also use phone hosting services for traditional PBXs and VoIP. If you already hold an IP PBX, SIP trunking can turn your existing phone system into an internet-based telephone system.
You May Also Read : 13 Best Cloud Phone Systems for UK Businesses
How Does Hosted Phone System Works?
The VoIP system may seem complicated if you have never used one before. Don't be discouraged, though – it's pretty straightforward. VoIP (Voice over Internet Protocol) and cloud-based technology enable hosted telephony services to connect to public switched telephone networks (PSTNs). 

If you choose a strictly cloud-based phone system, there is very little you need to make it work. The most notable benefit is that you no longer require to be associated with a physical phone system. Instead, you just need a stable internet connection, a speaker and a microphone, and a host (such as a VoIP service provider).
Advantages Of Hosted Phone System:
Hosted phone systems offer many benefits not presented by on-premise PBXs & traditional phone systems. These include:
1. User Friendly & Low Maintenance
Traditional phone systems are notoriously difficult to set up, but hosted ones aren't. They don't have complicated wiring or complicated equipment, and they are even easy to set up online through your desktop or smartphone.
With a hosted system, you don't require to purchase new supplies. Instead, you can utilize what you already own, like desk phones, mobile devices, etc.
2. Enhanced Protection & Security
A data breach's impact can be financially costly and detrimental to your brand's reputation. Hosted PBX systems are more secure than traditional communications systems because firewalls and encryption protect them. Additionally, most business VoIP providers with a decent reputation employ identity management software that is highly effective.
3. Work from Anywhere
A recent study estimated that over 40 million US residents will work remotely by 2026.  Remote working allows workers to work from wherever they want, and now with virtual phone systems, you can easily make calls from your softphone, desk phone, mobile devices, VoIP handset, etc.
It lets remote workers work from their desks and call their homes on the same number using their mobile devices.
4. Scalable
Your business's communication system should be adaptable enough to alter as your business develops. Adding lines is easy with a hosted PBX, so if a new campaign or product launch is expected to bring a lot of calls, you can add lines easily. When the campaign or launch has ended, you can remove the lines as easily.
5. Cost-Efficient
VoIP phone systems are cost-effective. Since you never have to pay for more than you need, you won't waste your valuable resources. In addition, since the entire process takes place online, you don't need to pay for expensive installations or maintenance.
A hosted PBX phone system usually has transparent pricing clearly defined each month. In addition, you can keep your existing equipment, saving your business time and money during installation and system use.
Disadvantages Of Hosted Phone Systems:
There are downsides to almost everything in life, and hosted phone services are no different. So here are the downsides of VoIP service you need to know:
1. Internet Connection Must Be Reliable
If your internet connection is slow, your VoIP service will suffer. This is because VoIP does not use as much bandwidth as you might expect, so your network must receive low latency when it comes to VoIP devices.
Cloud-hosted phone systems are ineffective if you have a slow internet connection with limited bandwidth. However, VoIP calls typically use very little data, so ensure your internet connection can handle them before you begin using them.
2. Jitter & Latency
Other Internet-based technology issues can occur, apart from speed: latency and jitter. Each message (such as an email, video, or audio) is separated into data packets when communicating online.
These data packets experience latency and jitter when they either face delays in transmission or get improperly reassembled. Likely, these issues are not even in your network; major internet backbones modify data routes to provide traffic with the fastest path to its destination.
10 Hosted Phone System Features You Need
If you want to save money and increase returns on your investment in unified communications, here are ten essential features you should look for:
1. Call & Voicemail Transcription
The standard feature of VoIP services is voicemail, but you should also look for a company that offers voicemail transcription into an email. This is because it can be tedious to listen to your voicemails and extract the relevant information if you receive much.
It would, however, be possible for you to quickly review and log these emails if they were transcribed into text and sent to your email account.
2. Call Recording
You can use call recording to provide exceptional customer service if you run a call center or provide customer support. In addition to recording calls for audio or video conferences, you can take notes or review something discussed when you return to the recordings.
Phone hosting services offer you the tools necessary to grow and improve your business by allowing you to record calls.
3. Messaging
Finding a provider that can provide both chat and SMS is vital, as chat is used internally, in groups, or 1:1, whereas SMS is used with your team members. This is because sending an SMS allows you to connect instantly with anyone.
4. Video Conferencing
Now more than ever, companies are embracing remote work, which means they look to providers of hosted phone systems that include video conferencing in their packages. With your virtual PBX, your team can also use it as a conference tool—no need for add-ons for video conferencing like Google Meet, Zoom, etc. Just ensure or double-check that the feature is included.
5. Auto-Attendant
To provide superior call routing, auto attendants receive incoming calls for you. Using an auto attendant, customers receive a friendly greeting before being given options for how to take their call, including automated self-service so that no one has to wait to speak with them.
6. Uptime Reliability
To consider advanced features, you must ensure your prospective phone system is trustworthy and reliable. Practically, that means that it has 100% uptime (or as close to it as possible) and that support is always available.
In addition, your provider shows you directly that they will be there for you in all ways when things go wrong with stuff like 24/7 technical support, easily accessible customer service portals, and excellent uptime statistics.
7. In-Built Analytics & Reporting
Most wireless business phone systems, whether hosted or not, should be able to deliver you information and analytics about things like call volumes, call durations, and so on. But unfortunately, you usually have to contact support to get the data and then wait a few hours (or even days) for them to send it to you. This is the main problem with many of these providers.
8. Interactive Voice Response
Through Interactive Voice Response (IVR), customers can assist themselves by contacting the relevant customer service agent. You can accomplish this by providing various options in the script for the customer to select.
9. Automatic Call Distribution
ACD feature helps to route calls to the correct department. For example, billing inquiries are routed to the accounts department. ACD is a concept that intelligently routes customers' calls to the right agent and department for faster resolution of their queries.
10. Integration with Third-Party Apps
You can integrate the software you already use into the best-unified communications platforms, for example, Microsoft 365, Salesforce, Zendesk, etc. With integrations, your hosted phone system and other communication channels can be integrated into the integrated app, creating a unified interface that accomplishes everything you need.
You May Also Read : 5 Difference Types of PBX Phone Systems
Make the Switch to Hosted Phone Systems
Hosted phone solutions are the future. Long gone are the days of twisted wires that create mazes around your office and outdated technology that needs replacement every year. 
You would likely benefit from switching to a Hosted phone system, regardless of whether you currently use a traditional PBX or voice-over IP.
Consider hosted VoIP as one of the UCaaS platforms, which includes all the tools your business needs to optimize business communications in one place instead of many disparate tools. With this approach, you can get better scalability, a fixed monthly fee, and no upfront installation costs.
Frequently Asked Questions:
1. Can I keep my existing business phones if I switch to a hosted business phone system?
That's right! If you intend to use mobile devices, you can utilize an application for iOS & Android. If you decide to use older desk phones, you will require an Analog Telephone Adapter (ATA), which lets you make calls over the Internet with a traditional phone.
2. Should you choose Traditional Phone Systems or Cloud PBX?
Cloud solutions are generally suitable for businesses with stable internet connections and simple requirements, and VoIP is much more mobile than a traditional phone system because it isn't tied to one location or device. However, to scale a PBX system, you have to install more lines physically – even then, you can't take it away from the office due to its limited mobility.
3. How much does a hosted phone system cost?
In general, the cost of low-end hosted phone systems ranges from $15 to $25 per month, and the cost of midrange systems ranges from $25 to $40 per month. Meanwhile, the cost of high-end, enterprise-level systems ranges from $40 to $60 per month.
4. What Is the difference between the hosted phone system and VoIP?
Hosting PBXs are cloud-based phone systems, whereas VoIP is a method for making calls. Both work seamlessly as tools in conjunction with each other. ?This combination allows for a more flexible telephony environment and low running expenses with a custom-built system, allowing for increased business efficiency and cost savings.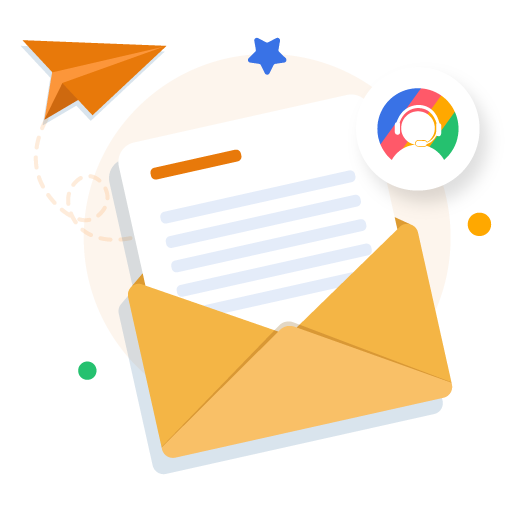 Let's Stay in Touch
Subscribe to our newsletter & never miss our latest news and promotions.

+21K people have already subscribed