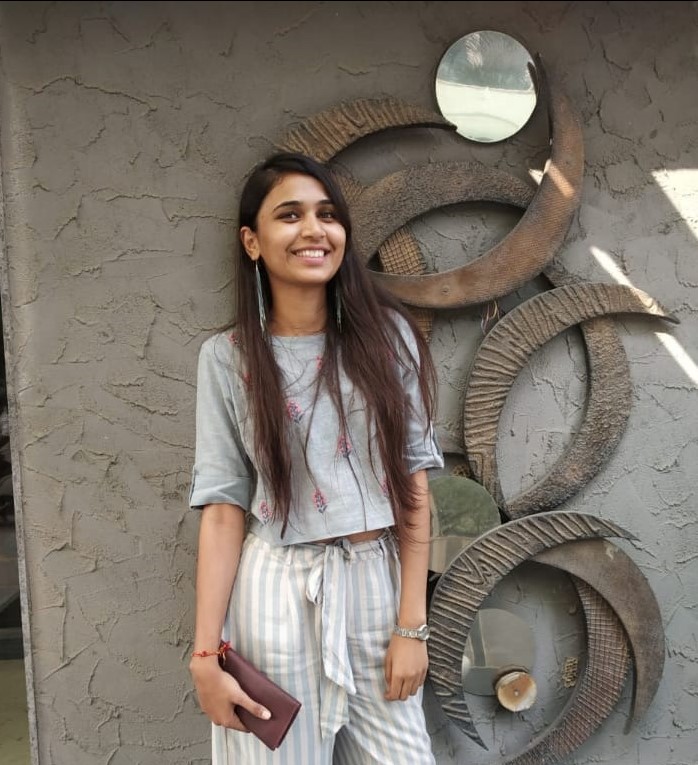 Senior Writer: Nishita
Date: February 6, 2023
Introduction
Virtual numbers refer to telephone numbers without a directly associated telephone line. Using a virtual number, you can route calls to devices you want to use when calls come in, to any member of your team that's available to take the call.
As opposed to traditional phone numbers that are strictly bound to landlines or SIM cards, virtual phone number exists independently. Its primary purpose is to provide a single gateway to multiple inbound lines. For businesses serving national and international customers, virtual numbers are of tremendous help. Companies can access robust business phone services while shouldering all the hardware, management, and maintenance costs at a much lower price. 
Comparing Traditional Phones and Virtual Numbers
When it comes to comparing the traditional phones and virtual numbers, look at these four key areas – features, technology, reliability, and cost.
| | | |
| --- | --- | --- |
| Key Areas | Traditional Business Phones/Landlines | Virtual Phone Numbers |
| Features | Landlines are limited to only the basic features. | Virtual Numbers come with a range of advanced features. |
| Technology | A legacy system with copper wire and exchange infrastructure that many phone companies are no longer committed to upgrading. | Digital communications are the new standard for business and consumer technology, and phone companies are now building digital infrastructure. |
| Reliability | Traditional phone systems are slightly ahead of virtual phone numbers in this aspect. | Virtual phone numbers rely on the speed of the internet. |
| Cost | This substantial piece of hardware costs tens of thousands of dollars. | Virtual numbers are 40 – 80% less expensive than the traditional phone system. |
How have Virtual Numbers changed the way businesses cope with customers?
There was a time when traders weren't able to meet their customers farther than a few miles. But now, technology and the telecom industry have made the world seem wonderfully small. Businesses can complete an order for a customer even 7,000 miles away without much effort. All they require is the ability to serve the customers with the utmost attention.
As per a survey, 69% of customers choose not to do business with a company because of their lack of phone skills.
For decades from now, the business phone number has enabled industries to serve their customers at the fastest possible speed. They helped transform the way businesses communicate with their customers and partners. Many companies have decided to go global to compete. But, the competition has grown fierce in recent years while the price of an in-house phone system was prohibitive for many businesses. Besides, the cost of managing, troubleshooting, and maintaining a phone system was high.
But, with the advent of virtual phone numbers that use the cloud, businesses have geared themselves to catch up on new opportunities whenever they arise. It has enabled almost any company to get equipped for the international market. 
Approximately 80% of business is conducted over the phone. And, 60% of consumers expect more from customer service than they did a few years ago. Therefore, it's essential to have a competent phone system that ensures every caller a professional service. Virtual numbers are powerful tools that can help you market your business, open lines of communication, and add new dimensions to your business's customer service.
How can Virtual Numbers help your business acquire customer engagement?
Since the introduction of an online phone number in the business, they have continually grown their service offerings. From basic calling functions to advanced features, virtual numbers have a lot to offer your business and your customers as well.
1. Call Transfer
Don't let your customers call on another number. Instead, redirect the connected call to the right team member from your phone number. That means you receive a call, pick it, and transfer it to another extension in your office.
2. Call Conference
Collaborate with people you want on the same line. Add a new connection – be it your manager, supervisor, or another customer service agent – to a two-way call and transform it into a three-way conference call.
3. Call Routing
Help your customers reach the right service agents with automation rules that you can change on the go. Determine which team member gets the call with features like a simultaneous ring and smart call forwarding. While you are on-road, ensure the calls are routed to you with features like 'follow me' or you can even set screening rules that only forward important calls and send the less important ones to the voicemail.
4. Voicemail
When you or your customer service agents are busy attending to customers or are unable to receive calls due to some specific reasons, let your customers make use of voicemail. You will receive it on your registered email and access it from wherever you are.
5. Call Queuing
Place the incoming calls on a queue while your agent is attending to other customers. Ensure you visit the first customer in the line first, and then the one following the beginning, and so on.
6. Call Barging
Enable your supervisors or managers to barge an ongoing call and enter into a conference bridge whenever he/she finds it necessary.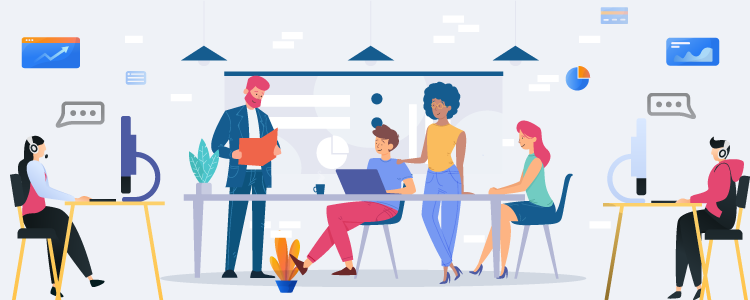 7. Call Distribution
Distribute incoming calls to a specific group of agents or a department within the organization depending on the pre-set conditions so that your customers never return unanswered.
8. Call Analytics
Optimize your customer service process and make data-driven decisions for your business. Analyze the volume of calls, duration of calls, routing of incoming and outgoing calls, the percentage of missed calls, and more to track the performance of your customer support team.
9. On Hold Music
Ensure your customers never hang up the call when the line is busy. Free them listening to the annoying engaged tones. Instead, keep them engaged with customized messages or music relevant to your business, services, or products.
10. Integration
Incorporate your virtual number with the most often used applications in your business and enhance productivity. Boost your sales and increase profits.
These are some standard features that virtual numbers offer. Furthermore, you can also leverage functionalities like click-to-call, IVR, caller ID, call flip, call recording and more. However, this may change depending on the service provider you choose to invest in.
Empower your Customer Support Agents to Resolve Complex Issues in Real-Time
Along with the calling features the virtual numbers offer, there are many other functionalities of customer service that help you resolve your customers' queries in real-time. This includes Cobrowse and Live Chat.
With Co-browsing, you can offer interactive support to your customers directly on their web or mobile app. You can share the screen with them, give visual cues about the solution, and navigate across their browsers. It lets you take hold of customer's tabs, circle, point out, scroll, and click on your customer's screen. You can navigate across the shared pages and input data, thus, assisting your customers virtually through complicated processes.
You can also extend your customer service by implementing live chat on your website. It not only enhances customer satisfaction but also helps you uplift the sales side-by-side. Customize your chat widget as per your brand and give more definition to your reply with your service-related images, vector graphics, videos, emojis, and content.
Incorporate such services with your virtual phone system and take your business a level up. 
Why does your business need to shift from traditional to virtual numbers?
There are several reasons why your business needs to set up a virtual number to be successful and track customers.
While rendering services to national and international customers, time zones can make it difficult for businesses to meet their customer needs; assuming that you answer calls only during local business hours. Now make out the number of calls you might have missed. This not only incurs a loss of money but also tarnishes your brand's reputation. On the contrary, a virtual number lets you route the calls to an IVR, voicemail, or call center without any additional charges to the customer.
When your business doesn't have a real address or a toll-free number, customers are less likely to do business with you. But, you can set up a virtual number as a local number in any location you provide service to your customers and thus create a local presence. It also enables customers to trust you.
With virtual numbers, your customers will never have to wait to talk to your customer representative. Irrespective of the number of incoming calls, you can route them to anyone on your team without even letting the customer know.
Virtual numbers enable you and your customers to work remotely. This is obvious and the most significant benefit. Some more advantages include you can deliver personalized customer service, reduce the number of dropped calls, and increase the productivity of the team. Moreover, virtual phone numbers are more cost-effective in comparison to traditional phone infrastructure.
What to look for when choosing a virtual phone number system for your business
Here are five points to consider while selecting your virtual phone number service provider:
1. Business Size/Type
There are packages and plans for businesses of any type and size. Do pick the one that fits your business style and caters to its services.
2. Extensions
If your organization is divided into several departments, you will be in dire need of extensions. It helps you route incoming calls to specific departments or employees. This, in turn, helps your customers connect with the right employee. So, see to it if the phone system offers an extension or not.
3. Customer Service
Ensure to select a provider that has your back whenever you need their support. Consult with the existing users and verify the reviews before making the final decision.
4. Automated Call Distribution (ACD)
It is quite frustrating to call a company and sit on hold for hours or if your calls get tossed from one agent to another. You get tired and eventually hang up. With automated call distribution, you can streamline your customer support service wherein customers can call and talk to the right people.
To stay in this competitive market it becomes necessary to get a virtual phone number for your business.
Building your own Virtual Number experience
Deploying the right virtual number phone system not only helps your business increase its revenue but also enhances your customer retention.
Here's how Mento, a software product that ties eCommerce platforms to their Social Media accounts, benefitted from Virtual Numbers.
Mento was looking to expand its customer support service and grow its customer base at the same time. It was then when it came in contact with CallHippo, a leading virtual number service provider. With CallHippo at its back, Mento bought phone numbers for different countries depending on their customer base. With CallHippo's integrations, Mento managed to streamline its customer support and sales in a matter of a few days. As a result of which Mento increased its revenue by 9.3%.
WORDS THAT MAKE SENSE!
Read The Most Well Researched & Insightful Articles From CallHippo Team