Confused about choosing a traditional PBX and IP PBX system? We will make it easier for you today. 
Both PBX and IP-PBX systems offer all the features you need to run a business phone solution efficiently. However, there are large differences in terms of maintenance, costs, and expertise required. 
In this article, we'll highlight the key difference between IP-PBX and traditional PBX systems to help you choose the right one for your business. Let's get started!
IP-PBX vs. Traditional PBX Phone Systems
(source:pngkey.com)
1- Cost
Traditional PBX systems require a large upfront investment, around a few thousand dollars. Here's a breakdown of where you will need to invest:
Analogue phones

On-premise PBX hardware

Installation by an experienced team

Regular maintenance
On the other hand, IP-PBX systems use VoIP to connect phone calls, so it doesn't require exclusive hardware. Besides, you no longer have to worry about paying for installation or maintenance that requires onsite engineers.
Winner: IP-PBX phone system
2- Relocation
If you plan to relocate your office premises, you will have to carry the PBX boxes to the new office and reinstall it there. This means "downtime" for your business, and your services will be affected during these procedures. 
In IP-PBX systems, all you need to do is carry the handsets and gateway to your new office premises, plug them, and they are up and running within seconds. No engineers and no boxes to be fixed on the walls, thereby minimizing downtime. 
Winner: IP-PBX phone system
3- Expanding Your Business
As your business grows, you will likely expand to new locations and add more staff. However, it is worth mentioning that the traditional PBX system will require you to buy new equipment and install them, again costing you thousands of dollars. 
With IP-PBX systems, all you need to do is decide the number of lines you want, get pre-configured handsets, and connect them to your system. They will be a part of your existing communication system under the same plan and features. 
Winner: IP-PBX phone system
4- Remote Work
As more and more companies hire remote workers, choosing a system that supports work from home is crucial. However, most of the traditional phone solutions have failed to make remote work seamless. And the PBX phone system is no different. You cannot just spend hundreds of dollars setting a phone system in each employee's home.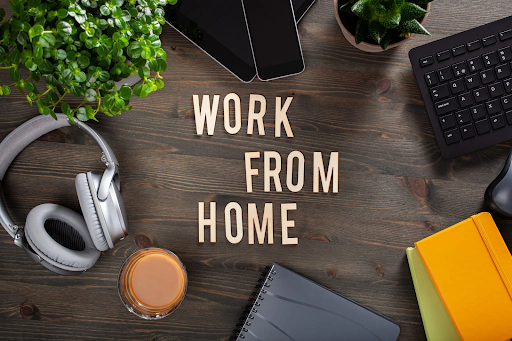 (source:cibaccountants.com.au)
However, with the IP-PBX system, all you have to do is give them a handset and ensure they have a high-speed internet connection. They can even connect with their colleagues to discuss work-related stuff. Besides, customers won't be able to distinguish whether your agents are based on the home or office. 
Winner: IP-PBX phone system
5- Features and Functionalities
Since traditional PBX systems are installed on your premise, adding new functionalities can be a pain. Phone solution providers don't add new features often, and when they do, installing them would mean downtime for your services. 
On the other hand, IP-PBX is already equipped with advanced features like auto-attendant, voicemails, call distribution, etc. And since it runs on the internet, it is easy to launch and install new functionalities. Moreover, the update happens mostly during off-hours, so it doesn't affect your services. 
Winner: IP-PBX phone system
6- Reliability
Traditional PBX systems are prone to disruption. For example, power outages, natural disasters, and other problems can affect your services now and then. 
However, when you have an IP-PBX phone system, you can stay connected with your customers as long as you have an internet connection. 
As a precaution, some companies keep at least one traditional PBX phone to keep their business running even when there is no internet connection available.
Winner: None
Benefits of IP PBX Phone Systems
Now that you know the difference between IP-PBX and traditional PBX systems and why the former is better, here are some more benefits. 
1- Mobile Device Integration
IP-PBX systems allow you to integrate your mobile with your phone line to make and receive calls using the same number as your desk phone. It is possible because the phone numbers are not tied to a landline. 
This means your employees can attend phone calls even when they're not in the office. Moreover, the mobile app acts as a backup in case of power or internet outage, preventing downtime in your services. 
2- Ease of Management
You can manage and optimize your IP-PBX system via an online dashboard. It allows you to configure, update, and troubleshoot your PBX phone system without any technical assistance. 
Traditional PBX solutions are difficult to manage and usually require you to hire expensive consultants. 
3- Better Features than Traditional PBX System
Features are the key aspect of any phone system. And in the war of IP-PBX vs. traditional PBX, the former wins with flying colors. 
Here are some key functionalities of the IP-PBX systems that the traditional one lacks: 
Call queuing

Call analytics

Call monitoring

Live reporting

API and integrations for customization

Call barging
4- Hot Desking
Hot desking is among one of the best functionalities of the IP-PBX system. It allows several users to occupy one working station and the handset. This means the desk is stationary but different individuals can log into the phone and use their own extension. 
This is great for companies that have employees working in multiple shifts. Employees can even unplug their desk phone, move it to another working station, and start using it just the same. 
In a traditional PBX system, it would mean a lot of work, including completely rerouting and repatching the phone to the news desk. 
5- Vendor Flexibility
When you pick a traditional PBX system, you are most likely locked in for maintenance and upgrades. This could also mean you will have to spend thousands of dollars every year. 
On the other hand, IP PBX phone systems are based entirely on open SIP standards. You can choose or change your software if you don't like your current one. You have the flexibility to select the vendor as per your choice. 
IP-PBX vs. Traditional PBX Phone Systems [Tabular Comparison]
Here's a tabular comparison that highlights the difference between IP-PBX and traditional PBX phone systems for easy reference.
| | | |
| --- | --- | --- |
| Aspect | Traditional PBX | IP-PBX |
| Initial Cost | $$$$ | $$ |
| Monthly fees (service charge, maintenance, etc.) | $$$ | $$ |
| Calling features | Voice and PSTN connectivity | Mobile device support, call conferencing, call queuing, call recording, and more |
| Reliability | Outages result in busy signals  | Depends on internet connection but allows you to attend calls from your mobile using the app |
| Scalability | Limited | Unlimited |
| Remote work | No | Yes |
Conclusion
In the IP-PBX vs. traditional PBX system, the former wins in every aspect. It offers more cost savings, has better features, supports remote working, and is highly scalable. In addition, hot-desking makes IP-PBX systems even more attractive. 
If you have not yet invested in the IP-PBX system, now is the time. However, if anything's stopping you or you have any concerns about IP-PBX phone solutions, let us know in the comment section, we will address them ASAP!