Date: June 27, 2023
A business-to-business (B2B) phone system can be an effective tool for an organization's customer relationship management (CRM). A B2B PBX is a device that allows callers to reach a specific employee or set of employees.
This plays a critical role in a sales process by providing the answer to whether or not to engage with a company's sales force during the call and also provides instructions on how to proceed with contacts.
A B2B PBX software is one of the most critical software applications responsible for all your processes, such as auto attendant, provisioning options, and administration. To have a successful telemarketing campaign, you can use these free open-source PBX software 2020 to build strong customer relationships.
What Is Free PBX Software?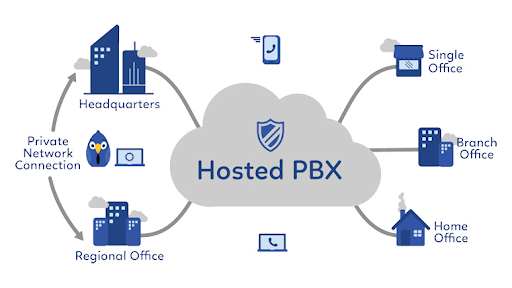 PBX software is the backbone of a business phone system. It allows you to connect your PC to a phone system and control it from the comfort of your office. The software also allows you to manage your entire phone system from one place, which makes life much easier for IT administrators.
Software PBX also known as IP PBX is used by businesses worldwide to provide their employees with a unified communications solution that lets them communicate in real time with customers, competitors, and partners without having to dial multiple phones or deal with different systems. You can do this through email message, voicemail, and faxes.
In addition to allowing employees to take calls from customers, IPBX software will enable companies to automate tasks such as routing calls based on time zones or geographic locations. PBX systems also allow companies to integrate their voice service with other products, such as CRM applications, so callers can be routed automatically based on their needs instead of manually being assigned a specific contact person at a company's headquarters who may not be available at that moment.

Expert Advice
"For the smooth functioning of business, effective communication is a must. PBX open-source software is necessary to have an effective and seamless internal as well as external communication system, as some businesses operate nationwide and some globally. So PBX software is the technology that companies can rely upon as it will simplify the communication and collaboration process and reduce errors to a considerable extent."
How does PBX Software Work for a Business?

The simple answer is that it uses software on your computer (and possibly some hardware) to make calls for you! The software provides all the necessary features, such as dialing numbers, transferring calls between devices, and setting up call forwarding so that when someone tries to call you, they get an answering machine.
PBX software is designed for businesses with many phone lines but needs more technical knowledge in telecommunications. It allows people from different departments to use the same phone system without learning how to use it.
This software is usually installed on computers at each end of the PBX, but some models allow users to connect their phones directly to their computers via USB ports.
Brand Name
Rating
Key Features
Pricing
CallHippo
Call forwarding
Call recording
Voicemail
Text messaging
Basic: $0
Bronze: $16 /month
Silver: $24 /month
Platinum: $40 /month
Asterisk
Information storage.
Convert text to speech.
Route calls.
Instant Messaging.
Metered SIP Trunking: $0.02 per minute
Channelized SIP Trunking: $22.95 Channel of VoIP service
Elastix
Click to call.
Web conferencing.
Advance set of call centre features.
Instant Messaging.
Get a reqested quote
freepbx
Contact center and call management tools.
Video conferencing.
Instant Messaging.
Starter Bundle: $149/1 year
Advanced Bundle : $499/1year
Call Center Bundle: $999/1 year
Everything Bundle: $1,499/1 year
3CX
Live chat
Call management
Remote Collaboration
Call forwarding
Startup – Free
Startup Pro – $175
Dedicated Pro – $295
Dedicated Enterprise – $330
Top 10 Free Open Source PBX Software Solutions
Many users are looking for open source PBX software options. Here are the top ten free options which will help you select the best solution to meet your business requirements.


CallHippo is a PBX software for small to mid-sized businesses. CallHippo is an easy-to-use and powerful unified communications suite that allows your employees to easily manage phone calls and messages while giving you the tools to manage calls from multiple users, locations, and departments.
CallHippo PBX provider can support any type of business, including call centers, call centers with call monitoring capabilities, sales teams, customer service teams, and more.
Features
Power dialer.

Smart call forwarding.

Call Queuing Software.

Call analytics. 

Video Calls.

Supports Instant Messaging.

Google Voice Integration.
Want to try out these features? Take a Free Trial Now!
Pros
A responsive customer support team.

Ease of use.

Advanced features.
Cons
As of now, no drawback reported.
Earn 20% Recurring Commission!
Join the CallHippo Affiliate Program and turn your network into profits.

Another top-rated free PBX software on the list is the Asterisk system. Businesses of all sizes across the globe widely trust it. Several cloud-based PBX solutions have collaborated with Asterisk to power their services.
The biggest advantage of Asterisk over other software PBX free is its myriad of features, which is continuously expanding. The asterisk platform can transform your computer system into an advanced communication PBX server.
Some popular features of the asterisk platform include voicemail, rule-based call routing, conference calling, automatic call distribution, IVR, and more. And what's amazing, you can deploy this open-source software with zero license fee.
Features
Information storage.

Convert text to speech.

Route calls.

Instant Messaging.
Pros
Asterisk is stable & reliable. 

Easy to set up.

Excellent user interface. 
Cons
Doesn't support iOS and Android. 

Elastix is a high-performance open-source PBX software that can create an effective, scalable and secure telephony system. It is best-suited for startups, SMEs. government agencies, and enterprise organizations.
The software can be deployed on any hardware platform, including desktops, laptops, and servers. The Elastix solution is an amalgam of a variety of PBX solutions, including HylaFAX, Openfirm, and Asterisk. Elastix PBX software presents a variety of features, and has a user-friendly interface.
The biggest USP of the Elastix PBX software is the predictive dialer, which is helpful for companies running outbound calling campaigns to maximize their reach. 
Features
Click to call.

Web conferencing.

Click to call.

Advance set of call centre features. 

Instant Messaging.
Pros 
CRM integration. 

Installation both on Windows or Linux.
Cons
Customer support isn't up-to-the mark.

If you want to take advantage of the Asterisk solution's functionality, flexibility, and power in the simplest manner, then opt for FreePBX. This open-source software provides a web-based GUI that enables users to deploy & run an Asterisk-powered PBX conveniently with minimal to zero hassles.
What's unique about FreePBX is that it comes with a broad scope of flexibility. If you want to set up your SIP trunks, you would be happy to know that the FreePBX has a built-in SIPSTation.
Features 
Contact center and call management tools.

CRM integration.

Video conferencing. 

Instant Messaging.
Pros
Customization.

Long-term licensing.

Best features.
Cons
Time consuming installation process. 

The biggest arch-rival of Asterisk is SIPFoundry, launched in 2004 as an open-source PBX software. In terms of functionality, SIPfoundry is second to none and encapsulates Asterisk's features. The SIPfoundry PBX software can be tailored to build a customized communication system that aligns with your business requirements and goals.
Whether you wish to set up a phone system with basic calling functionality or a full-suite unified communication suite, SIPfoundary gives you the power to do so with no hassles. You can download this PBX software, install it on your server, modify the code to meet your needs, and all this for free. They also provide professional support packages at a nominal cost, starting at $495 per 100 users. 
Features 
Contact center (ACD) server.

Management and configuration server.
Pros
It enables multiple calls in a simple phone line.

It lets you set-up DND.
Cons

If your objective is to set up a customized unified communication service for your business, think or look beyond OpenSIPs. This PBX free software platform is built to be scalable and flexible in terms of design, making it breezy to customize as per your specifications. Being a unified communication platform, OpenSIPs supports video and IM, besides voice.
OpenSIPs stand out in the crowd of so many PBX software because it is recognized among the fastest open-source SIP servers. You can efficiently streamline and control your PBX via the web-based portal. And, not to mention, have convenient access to numerous crucial statistics and changes associated with the configuration. All the details and tutorials for setting up the OpenSIPs server are available on the official website.
Features 
Voicemail.

Call forwarding.

Call recording.

Automatic call distribution.

Caller ID.

IVR prompts.

Call center module.
Pros
Easy to use.

Comes with great features.
Cons
The software does not have a built-in web interface.

3CX is a complete IP PBX system that has bagged many positive reviews and ratings from companies worldwide for its ease of use and plethora of features.
The 3CX features work on both VoIP & PSTN phone systems, and what is incredible is that the entire can be set up & running on the Windows server. 3CX uses WebRTC to provide its users with video conferencing functionality, making it an ideal choice for business. 
Features
Video communications.

Call management.

Live web chat.

CRM integration.
Pros 
High level of customization.

Numerous communication tools are built-in.

High configuration flexibility. 
Cons
No native GSuite integration.

Kamailio is an open-source private branch exchange software that provides a high-end voice communication platform for PBX service providers. It supports all major telecom operators worldwide and has its API, which enables integration with other applications. 
Kamailio has robust features that make it stand out from other open-source PBX systems. All these features have been designed with security in mind so that residential and enterprise organizations can use them without causing issues or problems with their customers' data or privacy.
Features 
Call Control.

SIP Trunking.

Voice Mailbox and SIP Call Queues.

Voicemail to Email Conversion.
Pros 
Easily extensible with third-party modules.

Support for voice over IP (VoIP) and WebRTC applications.
Cons
You cannot modify it to your needs.

FreeSWITCH was built by three developers who created the Asterisk private branch exchange. FreeSWITCH is an open-source software PBX free that allows you to route and switch multiple audio, video, and data channels simultaneously. FreeSWITCH is an all-in-one solution for VoIP, SIP, and traditional PBX systems.
FreeSWITCH is an open-source telecommunications software that allows you to route and switch multiple audio, video, and data channels simultaneously. It can be used for voice-over IP (VoIP) telephony, video conferencing, and call recording.
Features 
Cloud-based configuration, control and monitoring platform.

Call transfer.

Conference calling.

Call Recording.
Pros
It is designed with simplicity and ease-of-use in mind.
Cons
FreeSWITCH does not have any built-in redundancy.

Voicetronix is globally popular for its advanced telephony equipment and has made a strong mark in the private branch exchange sector with its reliable free PBX software package. The OpenPBX from Voicetronix is composed of a well-defined user management portal, a web-based application with a GUI that can be used at the backend for efficient system configuration.
OpenPBX offers various features, including music on hold, voicemail, call distribution, hunt groups, auto attendant, call recording, and so much more. Companies using OpenPBX recommend this PBX software because of its built-in CRM system. 
Features
Call queuing.

Call conferencing. 

IVR menus.
Pros 
Easy to install and configure.
Cons
Final Thoughts
The open-source PBX software industry will likely witness robust growth in the next five years. The increasing implementation of IP-PBXs in companies, especially large enterprises, for their telephony needs will boost the market size. Moreover, the proliferation of open-source PBX software in small and medium-sized businesses will further propel the market's growth by 2023.
FAQs
1. Is PBX better than VoIP?
 Yes, it is better than VoIP. PBX is a hardware and software solution that allows you to have private telephone systems in offices and homes. The PBX system has advanced features such as voicemail, conference calls, call transfer, and intercoms for greater efficiency and convenience.
2. Is Private Branch Exchange hardware or software? 
Private branch exchange is both a hardware and software solution. The software can be installed on all types of computers like Windows, Mac OS X, etc., while the hardware comes in different models depending on their requirements. The best type of PABX system depends on your needs and budget and the number of users you want to support simultaneously from a single location.
3. How many types of PBX are there? 
There are four PBX systems: 
Traditional PBX systems

Traditional IP PBXs

Cloud-based voice solutions

Hybrid solutions. 
Traditional PBX systems are the most common type used in large enterprises. They have a relatively small number of extensions on the PSTN and integrate with existing telephone systems to provide efficient call routing. These systems often include voice mail, virtual receptionist/security features, call forwarding, auto attendant, voice encryption, and more. 
Traditional IP PBXs are similar to conventional PBXs but use Internet technology instead of analog lines for calls and data transfer between the endpoints (end users). 
Cloud-based services offer an alternative to traditional IP PBXs by integrating both cloud services and PSTN lines into a single solution that offers greater flexibility than traditional IP PBXs.
Hybrid solutions combine aspects from all these various types of PBX systems into one solution that meets the needs of your business.
4. Which is the best PBX system?
 It depends on your budget and requirements, but if you want access to advanced features at competitive rates, then CallHippo is your best choice.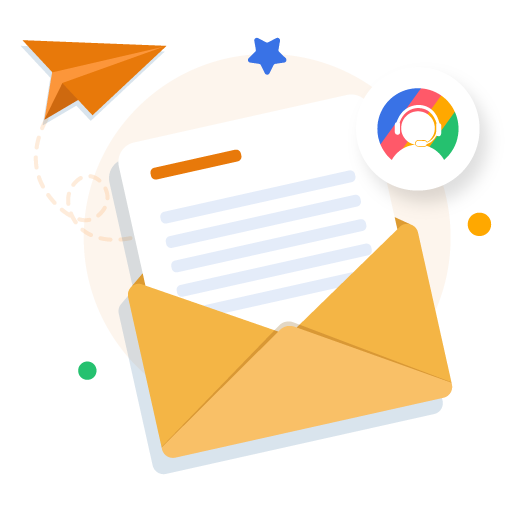 Let's Stay in Touch
Subscribe to our newsletter & never miss our latest news and promotions.

+21K people have already subscribed