Modern customers no longer base their loyalty on price or product. Instead, they want a great customer experience. 86% of buyers are willing to pay more for a great customer experience.
However, with the rapid shift to the new normal of working remotely, contact centers are struggling to provide the best possible experience while ensuring their employees' safety. This is probably why 66% of organizations are migrating to cloud contact center solutions in 2020.
But, there could be more reasons behind it. In this article, we will discuss the top five reasons why contact centers move to the cloud.
Deliver Omnichannel Experiences Seamlessly
90% of customers expect a consistent brand experience across all channels. Also, companies with robust omnichannel customer engagement retain on average 89% of their customers.
This level of experience is not possible with an on-premise system because it requires you to invest in IT infrastructure (to store huge chunks of customer data) and regularly update customer information.
Cloud based contact center solutions often include a fully integrated suite of functionalities that provide your agents with a complete view of an individual's customer journey. Besides, customer data is updated across the system in real-time.
This allows your agents to deliver a fully integrated, omnichannel experience that's relevant to customer expectations and is well-timed.
Strengthen Security
94% of businesses claimed that they noticed an improvement in security after switching to the cloud. Even one of the world's biggest secret agencies, the CIA (Central Intelligence Agency), uses the cloud to store sensitive government data.
Apart from password-based access, cloud providers secure your data using:
Advanced firewalls
Intrusion detection
Event logging
Internal firewalls
Encryption
Physical security
Further, cloud contact center solutions outshine in two critical security areas: information resilience and privacy.
Information resilience is all about data loss prevention and corruption. This means you get a high level of durability and availability of data over any given year. It also provides you access to detailed activity logs that are extremely difficult to match in on-premises systems.
In terms of privacy, your business needs cloud technology to impose granular control over actions that an agent can perform. It also assures that customer-related information is available only to limited resources than being open to everyone in the organization.
Provide Agents Access to Better Applications That Would Otherwise Be Costly
72% of contact centers say that the primary reason to migrate to the cloud is the ability it offers to provide agents with access to applications that would have otherwise been very costly to use through an on-premise model.
For example, a small-sized contact center might want to add speech analytics to ensure compliance and customer experiences. With an on-premise model, they would need to purchase the necessary hardware and hire employees with relevant expertise to manage the application.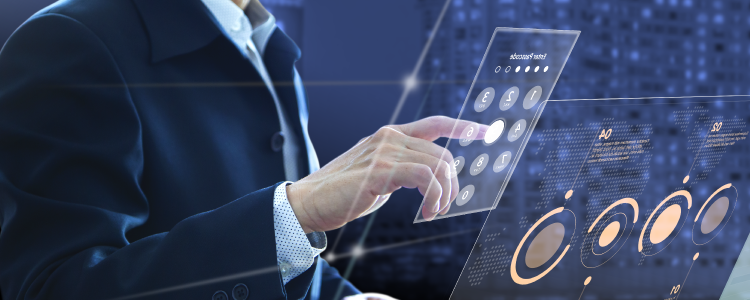 With cloud-based models, contact centers can use speech analytics as needed. This eliminates the need for unnecessary costs and staff requirements that would be required to manage speech analytics.
Similarly, integrating the on-premise contact center with other business applications is challenging. On the other hand, most cloud contact center solutions offer easy integration with necessary third-party applications.
Manage Remote Agents Effortlessly
With call centers adapting to the new normal of work from home, it is essential to have a system that supports remote working. Cloud contact center solutions provide a higher level of flexibility by allowing agents to work from any location.
Your agents will still have access to the same information they would have in the office. Besides, most cloud call center providers offer features like call whispering and barging, allowing managers to coach their agents in real-time, thereby improving your overall contact center services.
Also, cloud contact centers are easier to scale than on-premise models. All you will need to do is upgrade/downgrade your premium to add/remove users to the cloud solution as per your requirement.
This means you can hire more remote workers without incurring additional hardware costs. The new employees can access the necessary customer information (as per their role) without visiting the office even once.
Reduce Operational Costs
On-premise contact center solutions require you to incur hardware costs (server, datacenter, telephone devices, etc.). It also needs regular and expensive updates.
On the other hand, with cloud solutions, all you need is a desktop, internet connection, and headsets to run your contact center. This way, you not only save on the unnecessary hardware costs but also on regular maintenance and IT resources that are required to manage them.
This is probably why 47% of enterprises migrate their applications to the cloud.
Besides, you have to install software updates on each system in case of on-premise contact center solutions, which could impact productivity. Plus, you would save on energy bills (less hardware means more efficient power use for your business).
It also eliminates the expenses of redundancies. Purchasing and maintaining redundancy hardware add to the overall cost of maintaining in-house cloud contact center infrastructures.
Wrapping Up
Moving your contact center to the cloud can help deliver omnichannel customer support seamlessly, strengthen security, and provide your agents access to otherwise expensive applications. It also enables you to manage remote agents effortlessly and reduce overall operational costs.
Are you considering migrating your contact center to the cloud? What are the primary reasons behind it? Let us know in the comments.