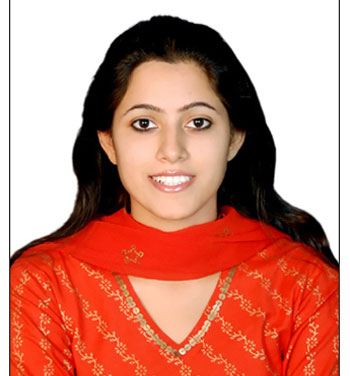 Date: October 21, 2022
To become a brand that the customers love and are loyal to, you need to give them some hardcore reason to do so. One significant way of doing this is by providing exceptional customer service. According to a report by Walker, by the year 2020 customer service will become a key differentiator by overtaking price and product.
With the advent of technology, the world has become a global village to such an extent that you can have your parent company in Europe and set up its call center in India. This all has been possible because of the call center software.
To keep your call center campaigns running smoothly you need swift, accurate, and efficient call center software. There are hundreds of options available in the market and choosing the right one could be a bit confusing. People can be easily tempted by big names but it is possible that such software may lack features or have other restrictions that may cramp a contact center operation.
Fret not. We will share the 9 most important factors to take into consideration before making the final call.
1) The Type of a Call center software
There are basically four types of call center software available in the market. They can vary considerably based on factors such as cost, user-friendliness, reliability, and data security.
On-premise Software: The call center software will be installed on the servers located in your office premises.
Hosted Solution: The software will be installed on a system outside your office which you can access using an internet connection.
Cloud-based Software: This solution resides in the cloud, in other words, we can say that the solution is hosted online. This can be accessed using a powerful internet connection. In the current pandemic situation cloud or virtual call center is a good solution for your business.
Browser-Based Software: Powerful  Call center features accompanied by a virtual phone number such as IVR call recording, call forwarding, call control is integrated with the browser.
2) Next on the list are Features
Once you have made up your mind about the TYPE of the call center software, you should now take a book and a pen and jot down all the must-have call center features. Below listed are some of the common features.
Telephony

Unlimited Concurrent Calls

Automatic Call Distribution

Interactive Voice Response

Call Queues

Call Control

Call Recording

Call Monitoring

Conference Calling

Voicemail

Voicemail Transcription

Predictive Dialer

Real-Time Reporting
Explore each feature in detail and don't haphazardly come to a conclusion. Don't forget to prioritize your business needs. If you are considering the best call center service as your top-most priority and if they do not have one of your must-have features you can ask them if they have any solid plans to develop in the future. If there is a "no" or any hesitations in the answer jump to the next one on your list as they are plenty of them available in the market.
3) Integrations
One of the must-have features for a to provide the best call center service is the ability to integrate with other Software. A call center software that seamlessly integrates with other tools like helpdesk, CRM, marketing tools, chat, social media platforms, e-commerce on a single click gives a 360-degree transformation to your team's efficiency and productivity.
If you want to make the most out of your band for the buck, go with a solution with automated tasks. Call center software when accompanied by business tools integrations and automated task features will computerize a lot of repetitive tasks for your team.
Let us help you get a real picture with the help of a few examples:
When a customer calls you on your business phone number

and in case the phone is missed, the software will create a new ticket in your helpdesk system. This ticket will contain the voicemail Transcriptions and a few other details about the call.

As soon as a new entry is made in your CRM the same will be reflected in the software as well.

When a chat is completed with the customer the software will update it with a transcript.

Integration with the business phone system

will help you make and receive calls at the most reasonable cost possible.

4) Scalability
No business is static. Sometimes there are ebbs sometimes flows. If you are going for software that is specifically designed for your current business needs then my friend you are inviting a bit of trouble. Therefore make sure whichever software you are choosing a scale as your business expands. This will allow you to quickly add agents, adjust according to the fluctuating call volume, and enables you to add and remove features as per your changing needs.
5) Ease of use
Once you have shortlisted a few software with amazing call center services which include the right type, right features, and scale as per your business needs it's time to check it for ease of use. The software should be easy to navigate as well as easy to learn for your agents. The best option is to have your agents test drive the software during the trial. If they can't be a pro while using a solution in a few hours it is better to move to the solution that they can.
6) The Deployment Time
Some Call centers are easy to use but no less than a nightmare to deploy. Before making the final call check how much time will be consumed to roll out the solution. If the answer is " a few minutes" for smaller teams and " a few hours" for larger teams then it's a green flag and if not then a red flag. Time is money – every extra day that is consumed while implementing the solution can cost you money, confusion, and above everything CUSTOMERS. Therefore it is advisable to go with a solution that can be rolled out in a few minutes.
7) Training
The majority of vendors provide PDFs, videos, and a knowledge base to help your team to make the most of the software. A few of them even offer to train your agents on-site. Make sure you have all the resources available with you even if you don't need them now. If something comes up this can save you a lot of headaches down the road.
8) Price
Ahhh…so finally here comes the most important thing. A lot of companies think it is better to pay a bit more for a call center software that is optimal. If you are budget sensitive, just do quick math and determine how much it will cost to lose a customer just because your phone was down or because they were a breakdown which is taking too long to get fixed. Not price sensitive anymore I suppose..!!
There are a few things that should be kept in mind while exploring pricing. Without hesitating a bit bluntly ask about the implementation fees, training costs, price per agent,  per minute, per phone number, and price to use other advanced features. Make sure that they are billing is transparent and you can easily view it as and when required and the support team is reachable easily whenever any billing issues come up. It is necessary to check for all these things you obviously don't want to get locked up in any 1-year contract!
9) Free Trial
Last but not least, the one vendor that survived your list should allow you to try the call center software for an extended period of time. This trial time is usually between 10 to 30 days. Make the most out of the call center services provided by the software- try different use cases, ask different team members to try the software, make calls, receive calls, check for the voice quality, run reports, etc.
All the effort will finally pay off when you are all set to pull the trigger.
Bottom line..!!
Choosing a perfect call center software can be no less than running a 100 km marathon barefoot. It can often be a dreaded task but it doesn't have to be. Keep these 9 things in mind and dive headfirst into the selection process. You will surely come out with flying colors..!! Happy Shopping.
WORDS THAT MAKE SENSE!
Read The Most Well Researched & Insightful Articles From CallHippo Team