Date: January 10, 2023
Canada is one of the biggest markets for US businesses. One of the reasons for this is that Canada has the most educated workforce in the world. Besides, Canada's excellent quality of life attracts talent from all over the globe. 
However, when you expand or open a business in Canada, you'll need to call your customers in the country more often. And this guide will help you do that effortlessly.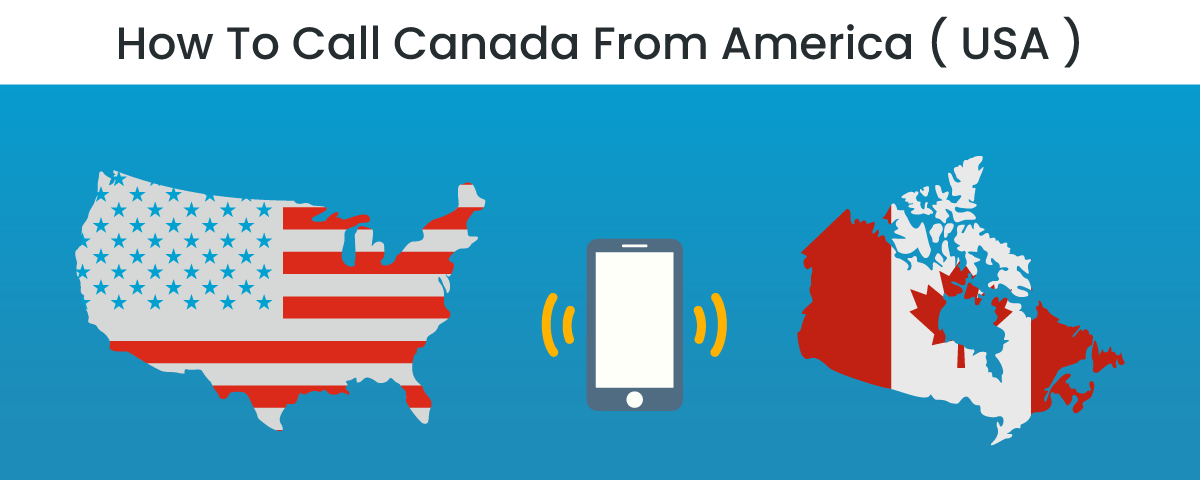 How to Make Calls on Canadian Landline from the US?
There is no staunch process for calling Canada from the US; it includes some basic steps. Once you understand it in detail, calling Canada from the US becomes easier for you. Let's Understand it now:
Step #1: Dial 1
Making international calls from the US requires entering the exit code. However, it is not mandatory to use the US exit code because Canada is a part of the North American Numbering Plan (NANP). 
Therefore, you can connect with any Canadian landline simply by dialing the number with "1" as a prefix. 1 is the Canadian country code for the US people.
Step #2: Dial Area Code
The next step to calling Canada from the US is dialing the area code of the region you wish to reach. For example, if you're going to communicate to Edmonton, dial 1- 780, where 780 is Edmonton's area code. Also, 418 is the area code of Quebec city if you want to reach there from the US.
Step #3: Dial the Landline Number
Finally, dial the remaining seven digits of the landline to connect with any Canadian landline holder. This step will quickly connect you with any landline phone in Canada.
So this is what your number should look like:
1- [Area Code] – [7 Digit landline number]
This process of calling Canada for the US is more straightforward than in other countries because it doesn't require any exit code or country code like in other parts of the world.
How to Make Calls on a Canada Cell Phone Number From the US?
Just like calling Canadian landlines, dialing calls to cell phones from the US to Canada is simple. It just requires some basic steps that you will have to follow to make a call. Follow the below-mentioned steps to understand the process:
Begin by dialing '1', which is the country code for Canada from the US.

Then enter the area code that you want to make the call.

Enter the seven-digit mobile number you want to call and press the call button. You will be connected to the person right away.
Also, make sure you have the list of area codes with you. Like other countries, Canada has unique codes for different regions. Always check your area code before making any call. It will make your process much more manageable.
Should You Use Traditional Phone Lines to Call Canada From the US?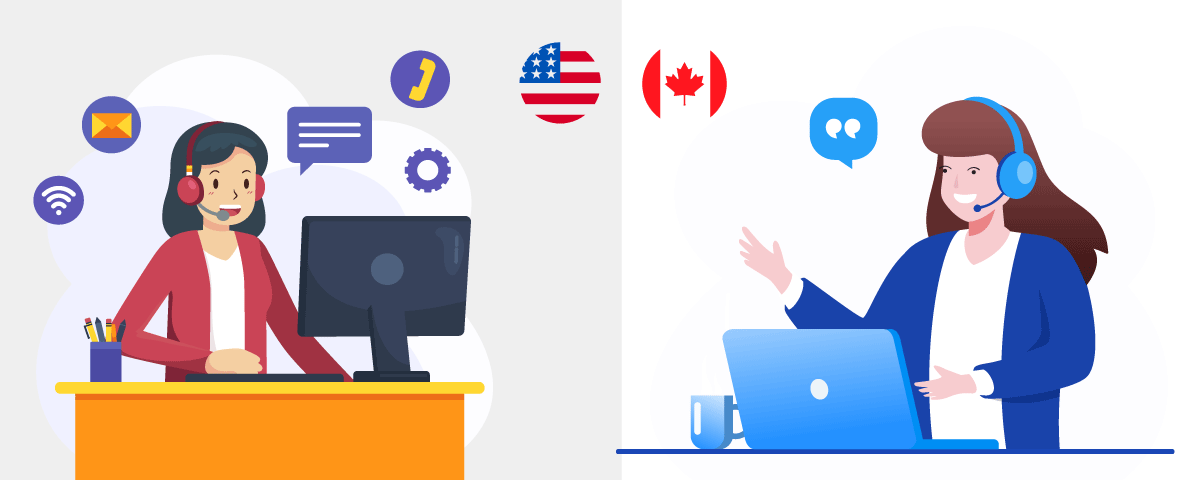 No, traditional phone lines are neither reliable nor cost-effective. That's where a business phone system comes to the rescue. They allow you to get a virtual phone number of any country. 
A virtual phone number known as Direct Inward Dialing(DID) is a telephone number not tied to any specific phone device or line. It is a great technology that allows users to redirect calls from one number to another, devices, or IP addresses.
Benefits of Having a Canadian Virtual Phone Number
Investing in a virtual Canadian phone number is cost-effective, supports remote work, and ensures seamless communication with customers. 
Let's look at the reasons why you should invest in a Canadian virtual number in detail.
1- Cost-effective
Most leading virtual phone companies allow you to call Canada from the US for free. Moreover, they don't require you to invest in any hardware or infrastructure to use it. You can use it to make and receive calls via your smartphone, laptop, or desktop.
2- Supports Remote Work
Unlike traditional phone lines, virtual numbers don't require you to stick to an office desk. You can be anywhere in the world and still communicate with your customers professionally. 
3- Advanced Features
Canadian virtual numbers come with numerous features that help you improve the customer experience. Besides, they integrate with all your business tools, syncing every single piece of data. For instance, when your agent talks to a customer, the virtual phone system will automatically send the call recording and any notes that the agent has taken to the CRM. This provides you with a 360-degree view of your customer interactions in one place.
4- Helps Build Trust
Trust is an important factor in a business's success. When you use local phone numbers, people are more likely to pick up the phone and even trust you. You can also use different local Canadian numbers in every marketing campaign to determine which campaigns drive the highest ROI.
Wrapping Up
Irrespective of your business size or the industry you're in, a Canadian virtual phone number can help you reach your customers in Canada at pocket-friendly prices and provide them with the best possible experience. 
Have questions? Shoot in the comments and we will address them instantly.
More Resources on How to Call From Other Countries
WORDS THAT MAKE SENSE!
Read The Most Well Researched & Insightful Articles From CallHippo Team