Date: September 18, 2023
Whether you're a startup or a large enterprise, hiring receptionists just to redirect phone calls to the right department could quickly become a burden. For businesses that receive hundreds or thousands of calls every day, it could further hurt your finances. Thankfully, there's a solution. IVR (Interactive Voice Response) makes this process simpler and easier for everyone. With remote working becoming the norm, it has become necessary to have a phone number to keep personal and work calls separated. 
A virtual telephone number is a number that is not fixed to a particular location or device. Users can easily route or redirect calls from one number to another number, device, or IP address. 
Unlike traditional phone numbers that are dependent on cell towers to provide coverage, a this phone number relies on the Internet. after the arrival of VoIP, especially in India, businesses are becoming more flexible, and It gives excellent content on how it wishes to receive calls by removing the physical limitations.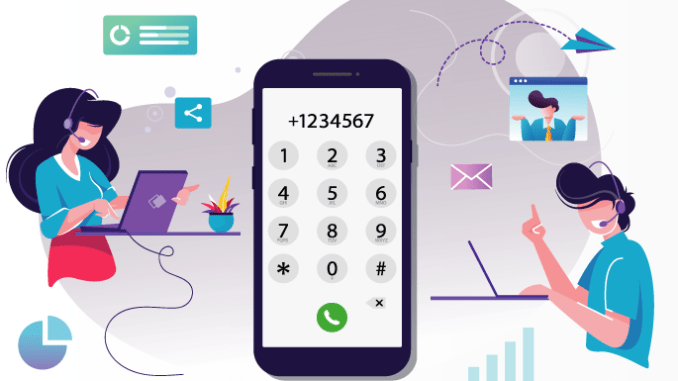 Reasons for using IVR
IVR is your virtual receptionist that shares pre-recorded messages to employees and helps them choose the right department for their problems. Here are some more reasons for using IVR:
Minimizes expenses by reducing the number of customer executives required. 

Track potential leads even outside business hours. 

Allows you to set up call forwarding, so you don't miss any calls when you're not in the office. 

It can attend to hundreds of calls simultaneously. 

Automated greeting makes your business look more professional and enhances your brand image. 

Improves the brand-customer relationship by allowing you to customize phone menus and prompts.
Improving customer service with IVR
With an IVR system in India set in place, customers' calls will quickly and efficiently get routed to a skilled agent. This will increase your first call resolution rate, thereby enhancing the customer experience. 
IVR also provides self-service options to customers. For instance, if you're a telecom company, you can let your customers check their subscription status, balance, previous bills, etc., without even talking to a human agent. Just enter your registration number and get the details.


Expert Advice
"A carefully chosen virtual number provider can enhance your communication, help you reach a wider audience, and ultimately drive success in India. Evaluate options based on your requirements, features, pricing, and support to get the maximum value for your investment."
List of Best Indian Virtual Number Providers to Your Business (Including Virtual Mobile Number Provider)
Now that you know why you need a phone number, let's look at some of the top applications that you can use. Most of these companies provide both virtual landline number and virtual mobile numbers of India.

CallHippo is a market leader in providing virtual phone numbers in India service that just takes three minutes to set up and get running. It offers a wide range of functionalities such as call recording, call routing, and more, that can help provide superior customer service. 
Key Features
Power dialer

Smart switch

Smart call forwarding

Call transfer

Call conference
Pros
Easy-to-use, scalable and secure

Seamless integration
Pricing
Bronze: $16 per user per month

Silver: $24 per user per month 

Platinum: $40 per user per month
Get Virtual Phone Number from CallHippo
Start making and receiving calls in 50+ countries with CallHippo, the most trusted platform.

Line aims to streamline the entire communication within your organization. It provides a messenger app whereby you can easily send one-on-one and group texts. Not only that, but you can even use it for making calls to your clients overseas. 
Key Features
Payment wallet

Open chat

Timeline

Black List ID
Pros
Compatible with major OS

User-friendly interface
Cons
Pricing

Webex is a complete cloud phone system that makes it easy to make and receive business calls from any device. Be it laptop, desktop, smartphone, or tablet, you can access your business number from anywhere. 
Key Features
Merging

Visual voicemail 

do not disturb calls

Call routing

Messaging
Pros
Noise Removal 

Good connection
Cons
Pricing
Starter: $13.50 per host per month

Business: $26.95 per host per month

Enterprise: custom quoting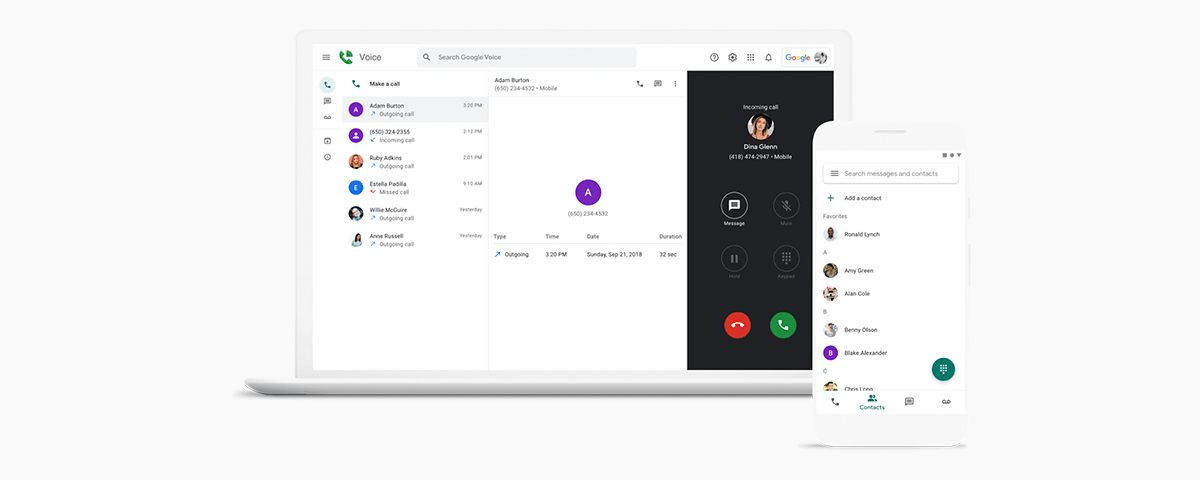 Google Voice is a smart voice calling application that is compatible with all devices. It uses a virtual number India that enables you to take control of your personal and work calls. 
You can get many free country virtual numbers from google voice like free UK virtual numbers, free Denmark phone number, free Singapore phone numbers, etc.
Key features
Robust dashboard

Transcribes voicemail automatically

Syncs with Google calendar

Unlimited SMS

Usage and activity reporting
Pros
Cons
Lack of international support
Pricing
Starter: $10 per user per month

Standard: $20 per user per month

Premier: $30 per user per month

Vonage is the best virtual number provider in India that aims to help businesses offer a superior customer experience. Its unified communication platform promotes easy collaboration, thereby enhancing efficiency at work. Vonage also has a good phone queue system which can help call center maintain call queue. 
Key Features
Audio / video conferencing

Call monitoring

Call recording and routing

Call center management

IVR / Voice recognition
Pros
Easy and rich interface

Reliable customer support
Cons
Can be on the expensive side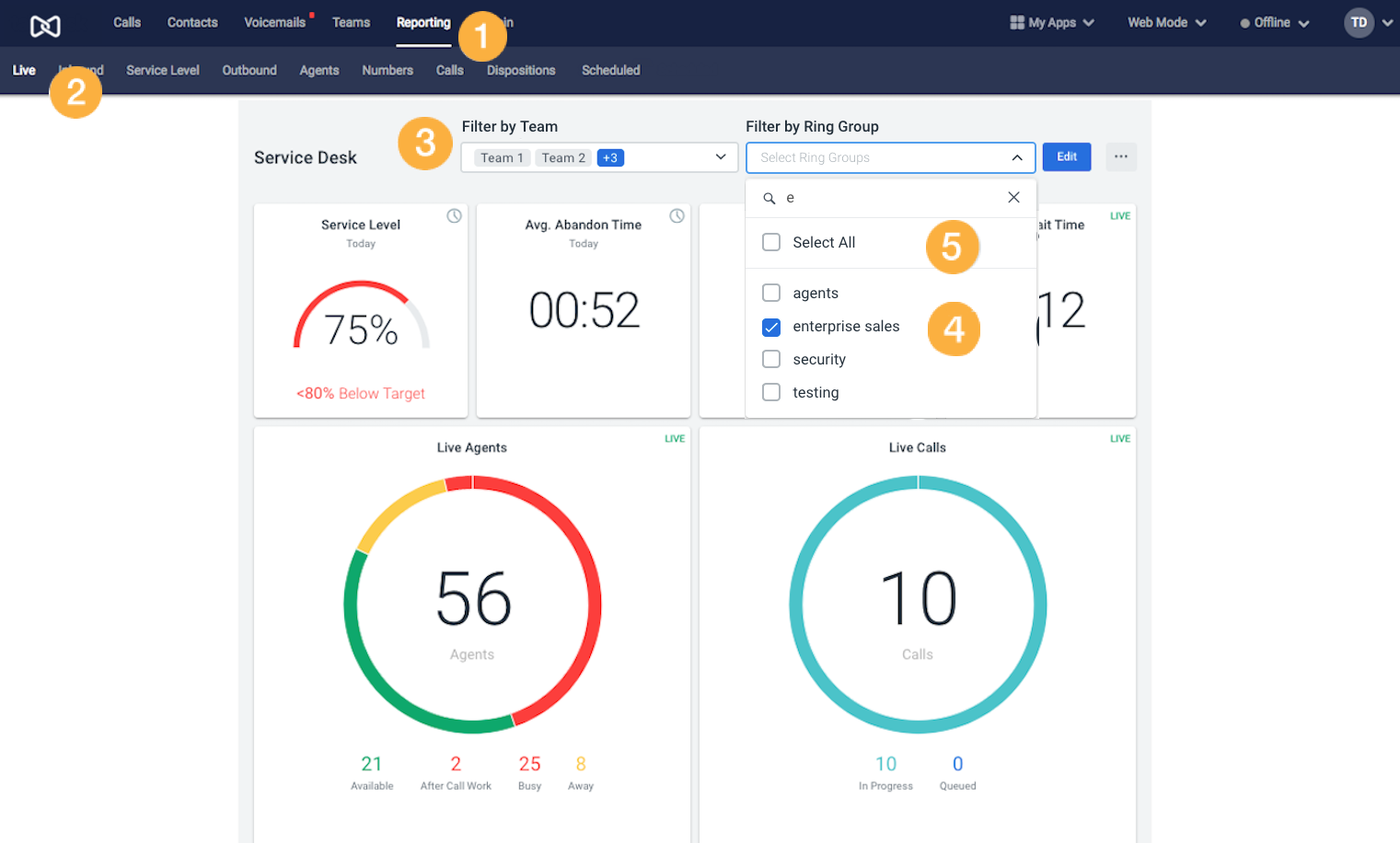 Mitel is a popular USA number provider and has started gaining appreciation in the Indian market as well. It helps small businesses with complete communication and collaboration solutions, allowing your employees to talk, share, and assist customers with ease. 
Key Features
Instant messaging – cross-platform (Desktop, Mobile)

Audio and web conferencing

Multi-point video

Global numbers available

Enterprise-class security
Pros
Flexible and reliable system

Seamless integration
Cons

RingCentral provides a single platform to manage all your business calls from. You can easily run this app on any device, including smartphones, laptops, desktops, or tablets. Apart from India, Ringcentral provide over 50+ country virtual phone number including Singapore phone number, UK mobile number, Cyprus virtual phone number, etc.
The best part is that RingCentral lets you set up custom greetings, business hours, and call routing so that you don't miss any calls.
Key Features
Call monitoring

Automatic voicemail transcriptions

Reporting and analytics

SMS and MMS

Fax facility
Pros
Seamless integration

Rich dashboard
Cons
Call groups could be improved
Pricing
Essentials: $19.99 per user per month

Standard: $27 per user per month

Premium: $34.99 per user per month

Ultimate: $49.99 per user per month

Spectrum Business is one of the market leaders for business that wants to use VoIP in India. It offers unlimited local and long-distance calling with over 35 phone features. 
The best part is that it lets you keep your existing business phone number if you wish to. Furthermore, it enables transferring of calls with ease or forwarding them to any mobile device from anywhere.
Key Features
Auto call return

Spam call filtering

Voicemail to email

Speed dial

Call logs
Pros
Offers 3-way calling

User-friendly
Cons
Report feature can be improved

Genesys offers a best-in-class call center solution that helps agents deliver superior service. It is famous for providing AI-powered predictive routing that helps deliver targeted support.If you are looking for a phone number in Cambodia, UK, or in Finland, then definitely go with Genesys.
Key Features
Activity dashboard 

Alerts / Escalation 

Real-time chat 

Reporting & statistics

Interaction tracking
Pros
Seamless integration

Reliable support
Cons
The interface can be improved

8×8 XCaaS provides a single platform for all your voice calls, chat messages, meetings, and others. In short, it aims to streamline your communication process to increase efficiency at work.
Key Features
Auto-attendant

Intelligent call routing

Video and audio conferencing

Supervision analytics

Call monitoring and barging
Pros
Music on hold

Small businesses and enterprise integration & fax
Pricing
8×8 Express: $12 per user per month

X2: $24 per user per month

X4: $44 per user per month

Asterisk is an open-source India phone number service application that enables businesses to manage activities across voice over Internet Protocol (VoIP) networks, public switched telephone networks (PSTN), and more.
Key Features
Call routing

Contact management

IVR / Voice Recognition

Mobile access
Pros
Highly customizable

Flexible with a rich interface
Cons
In-depth documentation is missing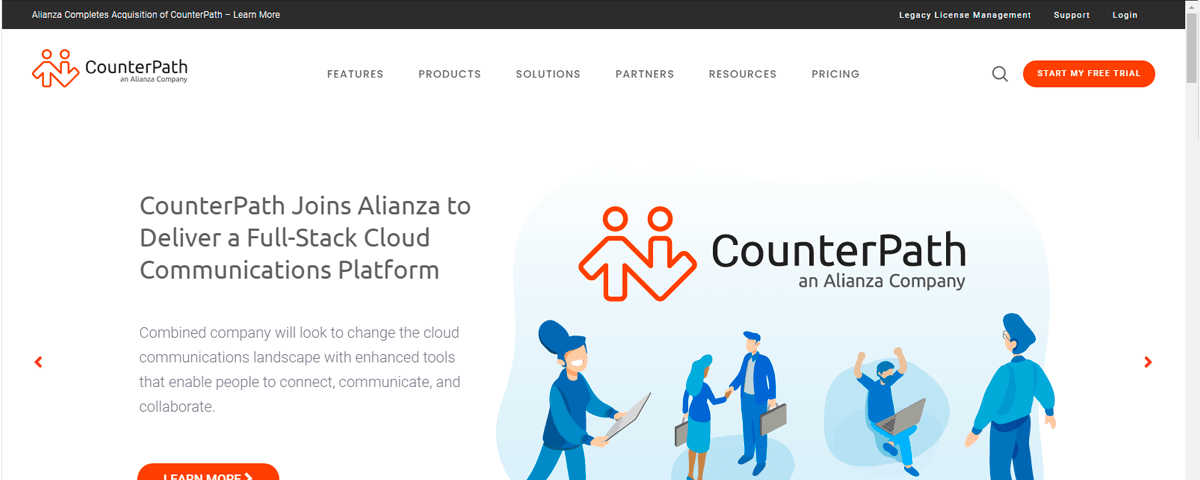 CounterPath is a leading provider of virtual numbers in India that enables your team members to manage all communication efficiently. Its virtual PBX can be accessed by all sizes of businesses, including Hootsuite, Airbnb, Keyyo Communications, etc. It offers a robust set of functionalities that also include video conferencing and screen sharing for easy collaboration.
Key Features
Team messaging 

Call forwarding

Help desk 

Cloud solution
Pros
Seamless integration

Intuitive interface
Cons
Pricing
For individuals: Free

For teams: Starts at $4.95 per user per month

For enterprise: custom quote

Grasshopper is one of the top virtual mobile numbers India that can be useful in separating professional from private on your phone. It offers a wide range of features that enables automatically reading voicemail transcriptions or WiFi calling.
Key Features
Call logging and routing

IVR / voice recognition 

Ring groups

Employee directory 

VoIP
Pros
Awesome texting features 

Customized greetings
Cons
Setting up calls can be cumbersome
Pricing

Nextiva is an award-winning virtual mobile number India provider which enables moving from phones to laptops without losing any data on the way. Considered as one of the best, Nextiva offers users the option to instant chat, call, or video conference all in a single click. Besides, it's easy to use and manage.
Key Features
Quick auto-attendant 

Real-time chat

Unlimited HD voice calls

Easy voicemail to email transfer

Call routing
Pros
High-quality service

Flexible and scalable
Cons
Pricing
Essential plan: $19.95/month

Professional plan: $20.95/month

Enterprise plan: $27.95/month

Zadarma is a  free cloud communication platform that supports Interactive Voice Response (IVR), Conditional and Unconditional Call Forwarding, and much more. 
Its intuitive interface makes it easy to set up and use even for a person not well acquainted with techs. Besides, it brings 14 years of expertise to the table, making it one of the best VoIP providers in India.
Key Features
Multichannel customer service 

Integrated CRM system

Call logging and monitoring

Auto-dialer

Contact management
Pros
Third-party integration 

24*7 customer support
Cons

Aircall is the best virtual phone number in India that helps businesses with skill-based routing and live call monitoring. It aims to help increase the efficiency of your call center with its robust functionalities.
Key Features
Click-to-dial

Call center IVR menus

Voicemail

Blacklist numbers

Virtual call centers
Pros
Personalized three-digit extension number

Toll-free and international numbers
Cons
Pricing
Essentials: $30 per month

Professional: $50 per month

Custom plans

Intrado provides a cloud-based unified communication solution that makes it easy to manage your team and customers. It offers various, making cloud PBX and SIP trunking solutions that create a solid base for a wider collaboration suite.
Key Features
Web calling

Mobile access

Contact management

Rich dashboard
Pros
Powerful yet simple 

Easy integration
Cons
Customer support can be improved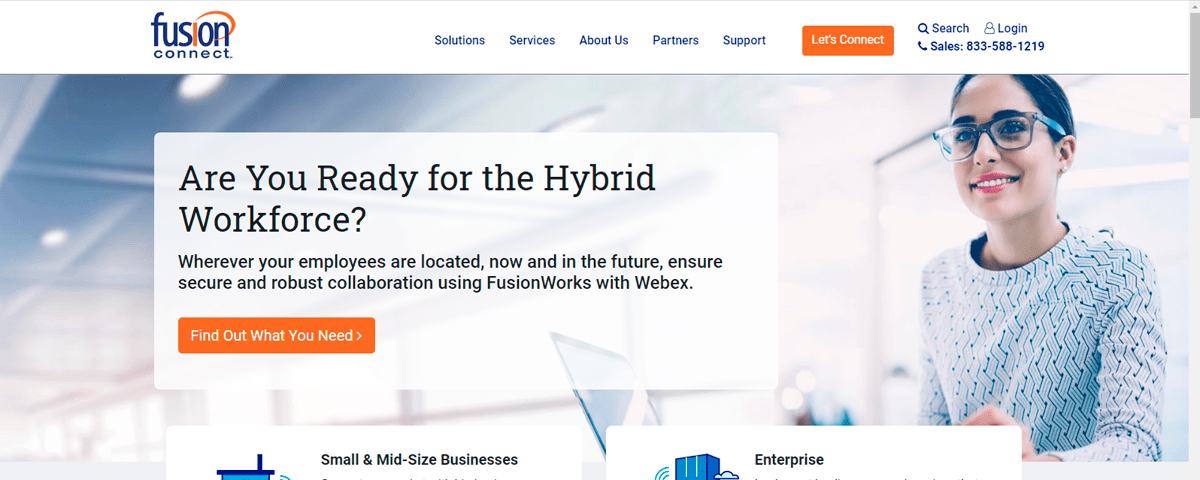 Fusion Connect provides a virtual number India solution to implement a hybrid workplace with ease. Major brands like Chipotle, Shake & Shack, and more use Fusion Connect. 
Besides, it is compatible with mobile phones to access the system from anywhere. The solution is known for optimizing bandwidth and application performance.
Key Features
Call logging and detail records

Call transfer

Call waiting

Consultation hold

Extension dialing
Pros
Message waiting indicator

Priority alert

Line2 is a complete India virtual phone number that lets you communicate with your customers and prospects with ease. It provides a single platform that can be accessed on the go using your smartphone.
Call routing

Chat/Messaging

Contact management

Fax management

Multi-user collaboration
Pros
Fully customizable

Seamless setup
Cons
Pricing
Starter: $14.99 per month

Growth: $19.99 per month

Business: $24.99 per month

Zoiper is a multipurpose VoIP platform that offers a unified communications package for all types of organizations. It provides a wide range of functionality that supports video, audio, fax, and instant messaging. 
Key Features
Supports numerous plugins

Encrypted text and video communication

High data security

Good audio quality

CRM integration
Pros
The limited number of license usages
Pricing
Basic: free

Premium: €39.95

Zoiper 5 for Windows, Mac & Linux: €39.95 + €7.99 (€47.94)

Zoiper Pro for Android: £6.99

Zoiper Premium VoIP softphone for iOS: $4.99

Cloudtalk is one of the best small business phone system providers. If you are a freelancer or a startup looking to run an office from home, Cloudtalk is the perfect option for you.
Key Features
Internal calls / Extensions
Fax to email
3-way calling
Call flow designer
Pros
14-day free trial

Virtual phone numbers available for more than 100 countries
Cons
In the starter plan, There is no phone support available.

Limited audio conferencing
Pricing
Starter: $25 per month

Essential: $30 per month

Expert: $50 per month

Ideal for small and midsize companies, Openphone business phone systems allow you to seamlessly connect with your customers over voice, video, and messaging. Openphone offers 99.999% uptime reliability, ensuring maximum productivity for your business.
Key Features
Automated Voicemails
Desk-to-Desk Calls
Automated Attendants
Pros
In-app contacts list
Clear User Interface
Cons
Outgoing call transfer is not available.
Pricing
Standard: $10 per month

Premium: $20 per month

Talkroute provides competitive pricing for India virtual phone numbers. Their basic service includes a free local and toll-free number, virtual fax support, audio conference calls with up to four participants, and mobile app calling.
Key Features
Single Digit, informational, voicemail, multi-digit extensions
Voicemail transcription
Detailed call paths
Pros
Available for macOS, windows, Linux, iOS, android, & browser
24-hour video meetings
Cons
Can't purchase DID international number.
Pricing
Basic: $19 per month

Plus: $39 per month

Pro: $59 per month
Wrapping Up
An IVR system helps businesses and call centers route callers to the right agent efficiently and economically. With the right IVR service provider in India, you can save operational costs, reduce agent burnout, and improve customer experience.  
Investing in a virtual telephone number system is a smart move in the current competitive business. Harness the power of these communication applications and increase your staff members' productivity while gaining customer loyalty.
WORDS THAT MAKE SENSE!
Read The Most Well Researched & Insightful Articles From CallHippo Team