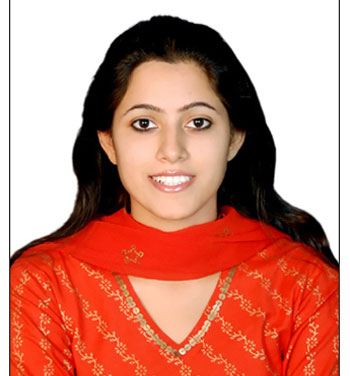 Date: February 3, 2023
There are tons of commercial phone system providers are out there, and choosing the right one can be daunting. You need to make sure that your business's needs are met, and not only this, but you should also plan to protect yourself from potential threats. We'll give you a comprehensive list of the best 10+ business phone service providers for 2023 so that you can choose from them according to your requirements.
Top 10+ Commercial Phone Systems in 2023
Having a phone system can be beneficial to any business, large or small. With the advancement of technology and features, more businesses are looking at this option. We have done the research for you and put together a list of top 10+ business phone systems in 2023.
#1 Nextiva

Nextiva is a leading commercial phone system provider that offers an impressive selection of features at an affordable price. Each plan includes unlimited calling, voicemail and email storage, call forwarding, three simultaneous lines, and much more. Nextiva has an app that allows users to access the system even from their smartphone easily. The best part about Nextiva is that it can be installed on any device, be it Windows PC or Mac; an internet connection is the only prerequisite. 
Key Features
Web Conferencing

Auto-Attendant

Video Meetings
Pros
Efficient Customer Support

Advanced Call Management Features

Collaboration Functionality 
Cons
Pricing
VoIP & CRM Starting at $17.95 Per Month.
#2 CallHippo 

CallHippo is another name that has made significant inroads in virtual business phone systems with its full-suite features, service reliability, and efficient customer support to answer even the minutest query. CallHippo is globally trusted by big industry names, including Amazon, Accenture, Tech Mahindra, CARS 24, and many more. 
This phone system is easy to set up in less than three minutes — you have to buy numbers, add users, start calling, and track calls. The company offers an array of plans for different businesses with various options — from basic to enterprise — depending on your requirement and budget. The website design is simple yet effective and user-friendly; the call quality is reliable; there are no hidden fees or extra charges.
Key Features
Call Routing,  Call Transfer & Recording

Call Hunting

Power Dialer

Team Messaging

Video Meetings
Pros
No Hidden Charges

Robust Functionality

Ease to Use

Best Call Management Features
Cons
Pricing 
It has three pricing editions, ranging from $16 to $40. Plus, a trial mode is available.
#3 RingCentral 

RingCentral is an award-winning cloud communication and contact center service provider that enables businesses to deliver great customer service. The company's technology and services are designed to help you manage your workforce more efficiently, improve productivity and increase customer satisfaction.
RingCentral offers a wide range of messaging and collaboration features, including mobile support for iOS, Android, and Windows devices and free phone numbers when you sign up with your business number. It also includes call forwarding, call recording, and voicemail transcription.
Key Features
IVR

Third Party Integrations

Call-Monitoring

Team Messaging

Video Meetings
Pros
Easy To Transfer Calls

Ease of Use
Cons
Call Quality is Not Up-to-the Mark
Pricing 
Starting at $29.99/Month/User.
#4 GoTo Connect 

GoTo Connect is a virtual phone system with a feature called "Smart Groups." This feature allows you to select specific extensions, such as sales and marketing, and forward calls from those groups to a different extension (such as your main office line). This will allow the calls to automatically be routed to the different extensions based on who's calling.
The GoTo Connect also has an auto attendant for answering calls and recording messages. There is an App available for both iOS and Android users that lets them control the entire phone system remotely.
Key Features
Virtual Voicemail

Call-Filtering

Auto-Attendant

Video Meetings
Pros
Intuitive UI

Efficient Third Party Integrations
Cons
Pricing 
Price Starts at $24/month/user.
#5 8×8 

8×8 is a state-of-the-art virtual phone system that has been created to help businesses improve their customer service and call center operations. 8×8 is a trusted cloud-based phone system that enables you to manage your entire business from one place, providing you with a comprehensive view of all the data you need to run your business.
The platform is designed to be easy for business owners to use and manage while also providing them with a full range of features that help them run their businesses more efficiently. The platform includes automated call routing, recording, web browser integration, voicemail transcription, and more.
Key Features
Voicemail

Ring Group

Call Recording
Pros
Great Features

Ease to Use
Cons
Customer Support Isn't Great
Pricing 
Price Starts at $15/month/user.
#6 Dialpad 

Dialpad is a business phone system provider that presents an easy and reliable way to manage your office communications. It is designed for small businesses and offers features like call recording, team collaboration, voice mail, and more.
Dialpad also comes with cloud phone systems and call center solutions, which are ideal for businesses that need to focus on their core business instead of managing the technical aspects of their phone system.
Key Features
Porting Numbers

Visual Voicemail

Business Phone App
Pros
Simple to Set-Up

Very Intuitive

Affordable 
Cons
Pricing 
Toll free number starts at $15 per Month if you opt for an annual plan($17 per Month on a monthly subscription).
#7 Vonage 

Vonage is amongst the leaders of  VoIP solution providers to both business & residential customers. With its easy-to-use platform and affordable pricing, Vonage has become one of the most popular VoIP providers in the world. Vonage presents a plethora of features, and what's amazing is that these features can be tailored to meet your specific business requirements. 
Vonage provides local and long-distance calling services through its Vonage Phone system, as well as remote private branch exchange systems and call center solutions. Vonage Phone allows you to choose from various calling plans that come with different features, such as unlimited minutes or voicemail boxes; you can also add additional lines at no cost. The company's advanced customer management tools allow you to track calls and manage multiple accounts from one location.
Key Features
Call Tagging

Call Blocking

Call Forwarding

Visual Voicemail
Pros
Amazing Call Clarity

User-Friendly

Easy Set-Up
Cons
Limited Video Conferencing Features
Pricing 
Starting at $19.99/month/user.
#8 Zoom One

Zoom One is a multi-line phone system that offers a complete, secure, reliable solution for any business. The Zoom One is simple and can be integrated into your IT infrastructure or IP PBX system.
Zoom One has been designed with the objective of ease-of-use, while being secure & reliable. Zoom One has been developed over many years of experience in providing various solutions for businesses of all sizes.
Key Features
Effortless Conference Calls

Customizable Call Parameters

Easily Switching From a Voice Call to Zoom Meeting

Visual Voicemail

Team Messaging
Pros
Easy to Integrate with Other Business Tools

Ease of Accessibility 
Cons
 Too Many Subscriptions & Add-Ons
Pricing 
Zoom One has multiple pricing options in addition to the basic Free version.
#9 Ooma 

Ooma is a phone system that combines the power of VoIP (Voice over Internet Protocol) with the reliability and ease of a basic phone system.
With Ooma, you will be able to make phone calls and send faxes while being anywhere in the world though any device with internet connectivity. You don't need to be online at all times to use Ooma: The service works like a Wi-Fi hotspot, allowing you to make calls from anywhere within range of your router. Ooma's official desktop App supports Android, iOS, Windows Phone, and Kindle Fire tablets. 
Key Features
Ring Groups

Call Recording

Call Forwarding 
Pros
Reliable Service Provider

Ease to Set-Up
Cons
Pricing 
Starts at $19.95/month/user.
#10 Phone.com 

Phone.com is a cloud-based business phone provider that allows you to manage your business from anywhere, on any device.
The company offers unlimited calling, call forwarding and call waiting features, which is great if your organization has multiple numbers that need to be reached. You can also record your greetings and outgoing messages if you like so that you can use them whenever convenient.
Phone.com also provides an easy-to-use interface that allows anyone to easily manage their line on the web or through their mobile app (iOS or Android).
Key Features
Call Queuing 

Video Conferencing

Text Messaging
Pros
Great Video Conferencing Experience 

Widest Range of Features
Cons
The Mobile App isn't Up-to-The Mark
Pricing 
Starting at $12.99/month/user.
#11 Grasshopper 
It is a cloud-based business phone system provider that allows its clients to manage their business phone systems while still being monitored by Grasshopper staff. The company's mobile app allows users to manage calls, appointments, and conference calls via a smartphone or tablet.
The platform also features an intuitive user interface that can be controlled through a web browser or mobile app, which makes it easy for users to navigate the platform.
Key Features
International Call Forwarding

Call-Logs

Auto-Receptionist 
Pros
Fast Faxing Capabilities 

Custom Voicemail Greetings

Easy to Use
Cons
Limited Collaboration Tools
Pricing 
Price Starts at $29/month/user.
How to Choose a Commercial Telephone System?
Choosing a commercial telephone system can be a baffling task for both small businesses and large enterprises. There are so many options and features that it can seem like you're trying to choose between two or three different systems. The matter of truth is there is a system out there that aligns with your needs seamlessly.
It's important to remember that the best way to choose a commercial phone system is not just by looking at the price tag or specs. Instead, it's about finding one that fits your business and its needs. If you're ready to start the process of finding your perfect phone system, here are five tips that can help you get started:
Decide on Features First
Here are a handful of features that most business phone system providers offer:
Answering machines – An answering machine is a feature that allows callers to leave messages on a machine that plays back the message when someone calls the number provided. This feature is beneficial if you have more than one phone in your office or home. You can also use an answering machine to answer calls at night or on weekends when you're not available.

Message waiting indicator – This feature lets people know their call has been answered or transferred via a message light on the phone's receiver. This will ensure that the callers are not put on hold for a long period.

Caller ID – Caller ID allows the receiver to know who is calling before they wish to. This can make it easier for customers to enter your business information into their cell phones or pagers, saving them time when calling for service or requesting information about your company.

Call screening – Call screening allows callers to bypass your busy signal and go directly to voicemail after leaving their name and number at the beginning of their message with instructions on how they want you to contact them.
Consider the Price of Small Business Phone Systems
When looking at the price of your new phone system, consider some essential questions.
How many features does the system have? Some systems come with various features that can make your office way more efficient. Others may be less expensive but offer fewer features.
How reputable is the manufacturer? You should look at companies that are well-known in the industry and have been around for a long time.
What's included with the system? Sometimes it's cheaper to buy everything separately rather than all together as part of one package deal. Look at what other phone systems are selling for, and compare those prices with yours.
Consider Compatibility
If you want your business to expand, the last thing you want is for your existing system to hold you back. A good commercial telephone system will be able to handle both incoming and outgoing calls, so you won't have to worry about compatibility issues.
So, you must consider compatibility when deciding on a commercial phone system for your business. They must work together seamlessly if you have multiple locations or departments. For example, if one location has a different type of phone system than another, you will have trouble coordinating communication between them.
This is why you must choose a compatible phone system for your business. You can even use the same model across multiple locations if it fits within your company's budget.
Check Out Reviews & Rating
Reviews and ratings are important because they let you know if other businesses have used the same commercial telephone company you're considering. If there are any negative reviews or complaints about a company, that could be an indicator that their customer service isn't up to par. In contrast, if the company has many positive reviews and ratings, it might indicate that their customer service is excellent and their products are high quality.
Avail Demos and Trial Periods, if Available
Ideally, try out the commercial telephone system you want before purchasing. This is called a demo and trial period. You can test the equipment and software and learn how it works with your existing phone system. In addition, you will be able to redeem special discounts and offers.
In The End…
So, here we're at the end; we hope that you found what you were looking for! The right commercial phone system can give your business a strong competitive advantage and increase bottom-line results exponentially
FAQ
Q.1 How Does a Commercial Business Phone System Work?
A commercial phone system is a complete voice communications solution for small and large enterprises. The right phone system will allow you to communicate with customers, employees, partners, and vendors more efficiently and effectively than a traditional office phone system.
A commercial phone system consists of several individual components that work together to make it easy for you to manage your business communications. These components include:
An answering service (also known as a call center) that allows you to answer calls from any number in the world without having to pay additional fees or wait on hold.

A PBX (private branch exchange) that allows you to route calls between internal departments or external clients using routing lists and other business phone features designed specifically for your needs.

Phone lines that offer superior-quality audio communication over long distances.

An internet connection allows you to access web-based features such as voicemail and email directly from your mobile device.
Q.2 What Are the Different Types of Commercial Telephone Systems?
There are broadly three types of commercial telephone systems, and these are as follows:
Q.3 How Much Does a Commercial Phone System Cost?
Commercial telephone systems cost more than residential systems. The main reason is that commercial systems have more features and capabilities, which can be expensive to implement.
Commercial phones are used in businesses, government agencies, schools, and other establishments that need to communicate with other people or organizations. Because they're designed for businesses, they typically have more features than residential phones.
WORDS THAT MAKE SENSE!
Read The Most Well Researched & Insightful Articles From CallHippo Team