Date: September 20, 2023
Do you have to make frequent business calls to the UK but are worried about the quality and the rising costs? Well, UK VoIP providers can help.
In fact, using VoIP can help you reduce call costs by 45% (compared to traditional phones), boost productivity by 67%, enhance call sound quality, and extend work-from-home flexibility.
Also, mismanaged business communication, poor call quality, or high calling costs can negatively affect your business's well-being. You can remove this by choosing the best UK VoIP provider and adopting a solution with features relevant to your business needs.
But there's more to VoIP and UK VoIP providers. So, here's an extensive guide on what a business VoIP is and its benefits. We have also included how you can choose a UK VoIP provider and the best UK VoIP service providers with their features, pros and cons (based on user reviews), and pricing.
What is a Business VoIP?

Business VoIP is a solution businesses use to converse with customers, make sales, and collaborate with their teams on calls over an internet connection at a low per-minute rate.
Although Voice over Internet Protocol (VoIP) lets you make calls over the Internet, it is used on a standard phone. Businesses link their phone network to the VoIP adapter, which is then connected to a WiFi router to start making calls via a strong internet connection. (Learn how to set up VoIP in easy steps.)
Also, a business VoIP service provider offers more than just basic calling capabilities. They provide advanced features that make business communication friction-free and productive.
Are you Wondering whether it is mandatory for both the caller and the recipient to have VoIP for successful calls to happen? Well, calls can happen even if the VoIP is not enabled for the receiver. VoIP calls to a regular line phone number are converted to regular signals with zero lags or quality issues. Also, the VoIP system works well on computers, laptops, tablets, smartphones, and desk phones.
Now relying on the best VoIP service providers UK is a great choice for all business sizes, but as large companies have to cater to high call volumes, there's an option to use SIP trunking, an element of VoIP. It allows your servers to efficiently handle large call volumes without lag or compromising call quality.
So, you see how VoIP services UK can take your business phone calls to the next level–more reliable, efficient, high-quality, and cheap (compared to the standard line).

Expert Advice
"Today, businesses frequently need to reach out to customers, prospects, and teammates over calls, which increases calling costs. When cost reduction comes without compromise in call quality and zero lags, businesses will gain profits. That's exactly what UK VoIP providers offer. The key is to look at your requirements and select the VoIP provider that offers advanced features to fulfill them closely and give you the best ROI.  "
Benefits of Having a Business VoIP
Business VoIP services UK add value in numerous ways. From cost-cutting to enhancing business communication efficiency and quality, VoIP services UK are the key to a productive business with friction-free communication. Here are some benefits of having a business VoIP:

1. Minimal call costs
Regardless of the VoIP providers you opt for, VoIP phone systems are known to reduce costs. The percentage of cost reduction varies with different VoIP system, but ideally, businesses save an average of 30-50%.
Here's how VoIP is way cheaper than traditional phone systems:
A traditional phone system needs PBX hardware and handsets that cost thousands of pounds, whereas, with VoIP phone systems, you have to pay the monthly/yearly fee of the plan you buy.
Using a traditional phone system requires connecting the ISDN line to each agent's desk, which is expensive. Not just that, to add new users to your phone system, you have to attach a cable to the PBX, restricting your flexibility. All these issues are solved with a decent VoIP provider UK as it requires no external cable or hardware, just stable interment connection works.
Traditional phone systems cannot be used without the hardware and may face several issues. Now both of these things add up to maintenance costs. You can eliminate this with VoIP, as it has neither hardware nor maintenance charges to increase your expenses.
2. Flexibility to take business calls from any location
VoIP system does not need any physical phone to make business calls as it runs on the internet. This eliminates needing to be at the office whenever you need to talk to customers, prospects, or teammates. That's how VoIP providers enable you to work from home or anywhere at your convenience.
You May Also Read : 14 Best Business VoIP Service Providers
3. High scalability
Unlike the regular phone system, the VoIP system needs no additional lines to be added or hardware to be purchased as your business grows. You might need to upgrade your VoIP services plans as your team grows, which is not a hassle or a huge investment.
4. Access to advanced features
from operational tasks, let employees be productive, monitor the call center's performance, and more. These features include smart switch, smart call forwarding, call barging, automatic call distribution, etc. This has a positive impact on small businesses as well as large enterprises.
A small business relying on one of the best business VoIP providers UK portrays a professional image. Large enterprises, on the other hand, can work more efficiently with a robust VoIP system.
For instance, investing in a VoIP service provider can get you a UK VoIP phone number that enables you to establish a local presence in whichever area you want to reach out to.
5. Top-notch voice-quality
VoIP calls are made over the internet, so their quality is as good and stable as your internet connection. If that is great, your calls will be crisp and clear with zero latency/lag or call drop problems, reducing the chances of communication issues. This is important given that 83% of companies have lost customers, missed deadlines, and terminated employees due to communication problems.
Top 10 VoIP Providers in the UK
The market is flooded with VoIP providers, but not all suit your business size, type, or needs. And investing in the wrong provider can lead to loss of money and hindrance in your business communication, which you cannot afford. So, here's a buyer's guide to the top 10 VoIP providers in the UK for you to make an informed decision:
Brand Name
Rating
Key Features
Pricing
CallHippo
Call forwarding
Call recording
Voicemail
Text messaging
Basic: $0
Bronze: $16 /month
Silver: $24 /month
Platinum: $40 /month
3CX
Live chat
Call management
Remote Collaboration
Call forwarding
Startup – Free
Startup Pro – $175
Dedicated Pro – $295
Dedicated Enterprise – $330
Mitel
Call screening
Call conference
Escalation management
Call floater
Elite - $29.99
Essentials - $19.99
Premium - $24.99
Advanced - $20.00
8×8
Unlimited calling in the US and Canada
Auto attendant
Music on hold
Voicemail
Team messaging
Hot desking
Call queues
X2: $24
X4: $44
Vonage
AI virtual assistant
High-definition call quality
Unlimited calling and text messaging on all plans
Free video conferencing
Mobile: $14.99
Premium: $24.99
Advanced: $34.99
RingCentral
Business phone or toll-free numbers
Unlimited calling within the US and Canada
Business SMS
IVR
Core: $20
Advanced: $25
Ultra: $35
BT Business
Instant messaging
Video conferencing
Cloud-based admin portal
Call recording
From £16.26
Ringover
Optimize Voice Strategy
Digital Channels
Mobility
Voicemail
Text messaging
Smart at €24
Power at €49

CallHippo is the best VoIP service provider that offers local and toll-free numbers for 50+ countries, suitable for businesses of all sizes. Its highly functional features boost productivity, enhance customer service, and improve team collaboration, beating most of the other best business VoIP providers in the UK. This is also the cheapest VoIP service UK when we look at the ROI.
Features
Global connect

Smart Switch

Smart call forwarding
CallHippo Pros and Cons

CallHippo has a user-friendly interface.

This software has a quick and highly responsive chat support team.

It has a 3-minute setup process.

CallHippo doesn't support multiple device login.

It has call connectivity issues sometimes.
Pricing
Bronze

: $16/user/month

Silver

: $24/user/month

Platinum

: $40/user/month

3CX is a flexible and one of the best business VoIP solutions UK businesses can easily adopt, call center or cloud. It uses a SIP trunk, which lowers call costs and enables you to control your numbers effortlessly. The best part about 3CX is that it is affordable and scales with your business.
Features
Concurrent calling

Session queueing 

Reporting and dashboard

Automatic call distribution
3CX Pros and Cons

3CX is easy to navigate and access by users.

It enables you to manage the system remotely and users from anywhere worldwide.

This hosted VoIP phone system has automated upgrades and backups, saving time.

Reports and logs are difficult to extract with 3CX.

Customer service is unsatisfactory.
Pricing 
Startup Pro

: $275/annum

Dedicated Pro

: $515/annum

Dedicated Enterprise

: $575/annum

Mitel is one of the leading cloud-based VoIP service providers UK enabling unified business communications from almost anywhere via a stable Internet connection. Apart from its edgy features, this VoIP service provider offers an email and SMS tool suite that enhances your customer experience.
Features
Call screening

Call conference

Escalation management 

Call floater
Mitel Pros and Cons

Mitel is highly stable, reliable, and secure.

This business VoIP system offers high-quality audio.

It provides 99% uptime.

Mitel is difficult to navigate and may time more time.

It takes time to set up and implement.
Pricing
Elite – $29.99
Essentials – $19.99
Premium – $24.99
Advanced – $20.00

8X8 is one of the best business VoIP service providers UK, with a stack of communication tools that help you offer brilliant customer service and empower employees to be more productive and efficient. It supports unlimited calling to 47 countries with UK phone numbers and direct dial extensions.
Features 
Auto attendant

Ring groups

Team messaging

Visual voicemail
8X8 Pros and Cons

8X8 provides quick customer support via the web, live chat, or phone.

This software has a 99.99% uptime SLA.

It is highly secure with multiple compliance certifications and multi-factor authentication.

8X8 has a few bugs, hence a little difficult to access.

This software has glitches in resuming a call on hold.
Pricing 
X2

: $24/user/month

X4

: $44/user/month
You May Also Read : Difference between PSTN vs. VoIP: What To Choose?

Vonage is one of the most suitable business VoIP providers UK for small businesses with unlimited inbound/outbound domestic and international minutes. It has high-utility features that integrate all business communications into one platform, making them manageable. 
Features
Call forwarding 

Call flip 

Call announce

Call continuity and emergency routing 
Vonage Pros and Cons

Vonage is easy to set up, adopt, and scale without limitations.

This software facilitates secure communications while abiding by regulatory compliances.

It has no installation charges, long contract commitments, high upfront costs, or line rental.

Vonage doesn't have multi-factor authentication or password rule-setting options.

This tool offers limited integrations.
Pricing
Mobile: $19.99/month/line

Premium: $29.99/month/line

Advanced: $39.99/month/line

RingCentral is one of the best enterprise-grade cloud VoIP providers with a strong presence in the UK. You can expect high-quality, reliable VoIP services UK regardless of your location. In addition to calling options, it offers SMS, conferencing, caller id, and more for friction-free business communication. 
Features
Customizable greetings

Call monitoring

Call transcription

Call whisper
Ringcentral Pros and Cons

RingCentral has quick new user deployment.

This software requires no telephony hardware.

It has high customization capabilities.

RingCentral's chatbot needs to be worked upon.

This tool's customer support needs improvement.
Pricing 
Core

: $20/user/month

Advanced

: $25/user/month

Ultra

: $35/user/month

Source: Getmitch
BT Business is the oldest phone service provider in the world that now provides robust VoIP services UK. This UK VoIP is one of the most preferred network providers, bringing your teams and customers closer. It provides HD voice quality and needs no expensive hardware. 
Features
Instant messaging

Video conferencing

Cloud-based admin portal 

Call recording 
BT Business Pros and Cons

BT business provides a highly-reliable network to communicate without lags.

It has a 24*7 UK-based helpdesk, so you can solve all queries when they arise.

This tool easily integrates with mobile devices, enabling you to work from anywhere.

BT Business pricing plans are quite expensive.

Calls made via BT business are not connected when the host is absent.
Pricing
BT Cloud Phone: From £16.26/ month/ user

Virgin Media has brought in the next generation of voice technology. This provider takes pride in enabling you to make calls through high-speed lines. It is flexible, scalable, and provides high-level security to safeguard confidential customer and client data. 
Features 
Call waiting

Call divert

Outgoing call barring

Hunt group
Virgin Media Business Pros and Cons

Virgin Media business offers 12-24 working hour resolution depending on your chosen plan.

It offers unlimited UK calls.

It provides 4G broadband backup to constantly connect you.

Virgin Media business offers necessary features as add-ons.

Its customer service is unreliable.
Pricing 
Virgin Cloud Voice: From £10.50/user

SureVoIP is a VoIP service provider with a full-fledged independent network and a business VoIP solution. Its service quality and reliability are never compromised. Not just that, SureVoIP fully encrypts calls for security, allows you to port numbers, and provides multiple solutions based on your business size. 
Features
Voicemail to email

Reporting and statistics 

Auto attendant and IVR 

Call tracking
SureVoIP Pros and Cons

SureVoIP has a quick and easy onboarding.

This provider's customer support is highly responsive.

It is quite easy to navigate.

SureVoIP has a steep learning curve.

Some basic issues are left unresolved with SureVoIP.
Pricing 
Basic:

From

£11

Single user account:

Form

£5

Hosted phone system:

From

£20

Ringover is one of the most popular and feature-filled business VoIP providers UK that aims to manage call centers, improve customer satisfaction, and lower operating costs. This software makes monitoring KPIs and taking quick actions easy with its customizable dashboard. 
Features
Call handling 

Screen sharing

Live call monitoring

Call scheduling
Ringover Pros and Cons

Ringover facilitates efficient business communication management analysis.

This software has an intuitive interface and requires no expertise to start.

It integrates with CRM software in just a few clicks.

Ringover has unstable call quality.

The app crashes sometimes.
Pricing 
Smart

: $21/user/month

Business:

$44/user/month

Advanced

: $54/user/month
You May Also Read : The 10+ Best VoIP Apps for Businesses in 2023
How to Choose a Business VoIP Provider in the UK?
Choosing a business VoIP provider in the UK from the many options available in the market can be challenging. The right way to do it is to prepare a list of criteria that you need to check off based on your business needs. Here are the points you must consider:

1. Pricing
Before finalizing the best business VoIP provider, ensure that it provides a higher value in the form of features and productivity than the money you invest in it. It should necessarily have all the features that your business may require.
2. Customer support
Your VoIP solution might throw up some or the other issue, and to resolve it, you need to contact customer support. So, choose a VoIP provider with robust and responsive support to avoid any loss or hindrance in operations due to issues in your business phone system.
3. Features
The best VoIP providers UK are not the one that offers many or more advanced features; rather, it has all the features that can make your business communications easier, seamless, and of high quality.
4. Scalability
The best VoIP providers UK accommodate your business's growing needs by upgrading your plan. This is important as a solution without scalability will be useless to your business down the line.
5. High Security
Your business VoIP provider must have high-level security options to protect your clients' and customers' data from getting breached. This keeps confidential information safe. Know about the top VoIP security threats to be equipped in advance.
Wrapping Up 
Best business VoIP providers UK offer VoIP solutions that go way beyond just reaching out to customers and collaborating with teams via calls over an internet connection. It helps businesses take control of and improve their business communication with its advanced features.
Now choosing one of the best VoIP providers can be overwhelming from the many available providers, but with our guide, you can easily compare and choose the best one. You must remember that the best provider caters to your specific requirements and solves your problems. So, invest in one of the best business VoIP providers UK and see for yourself.
Frequently Asked Questions
1. How do I get a free VoIP number in the UK?
You can get a +44 UK number for free in less than 3 minutes from anywhere in the world with CallHippo. 
2. Can I keep my phone number with VoIP UK? 
Yes, you can keep your existing number and port the same to VoIP by following a simple step-by-step process. 
3. Who is the cheapest VoIP phone provider? 
CallHippo is the cheapest VoIP phone provider among the ones mentioned above. This is not just because of its modest pricing plan but also the return on investment you get once you start leveraging its features. 
4. How can I get VoIP at home UK? 
Getting a VoIP provider in the UK (at home) is great, but choosing one of the best VoIP service providers UK is equally important. Here are the steps you must follow to choose one of the best residential VoIP providers UK:
Jot down your requirements

Invest in home VoIP providers UK that have features aligning with your business requirements

Find and invest in a good VoIP hardware

Find a VoIP Provider with the right features

Get a Business phone number

Set Up Your VoIP phone system
5. Is VoIP better than landline UK? 
Yes, VoIP service UK is far better than UK landlines as it has lower setup and maintenance costs. Also, VoIP solutions come with high utility features that lower calling costs, automate workflows, improve agent performance, and enhance customer satisfaction that landlines cannot offer.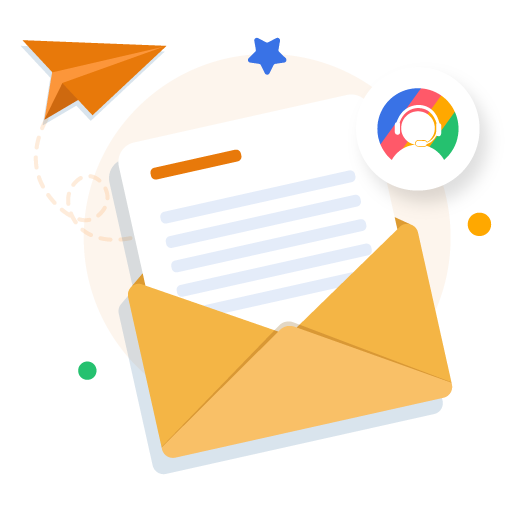 Let's Stay in Touch
Subscribe to our newsletter & never miss our latest news and promotions.

+21K people have already subscribed