Date: September 17, 2023
The demand for global phone numbers is on a steady rise as more & more businesses are expanding their operations globally and turning into multinational corporations.
As the companies expand, they must streamline their operations, provide quality products, and provide the highest level of customer service and support to their global clients. All of this can be accomplished through the use of various technologies and tools, such as CRM, communication tools, and customer support software.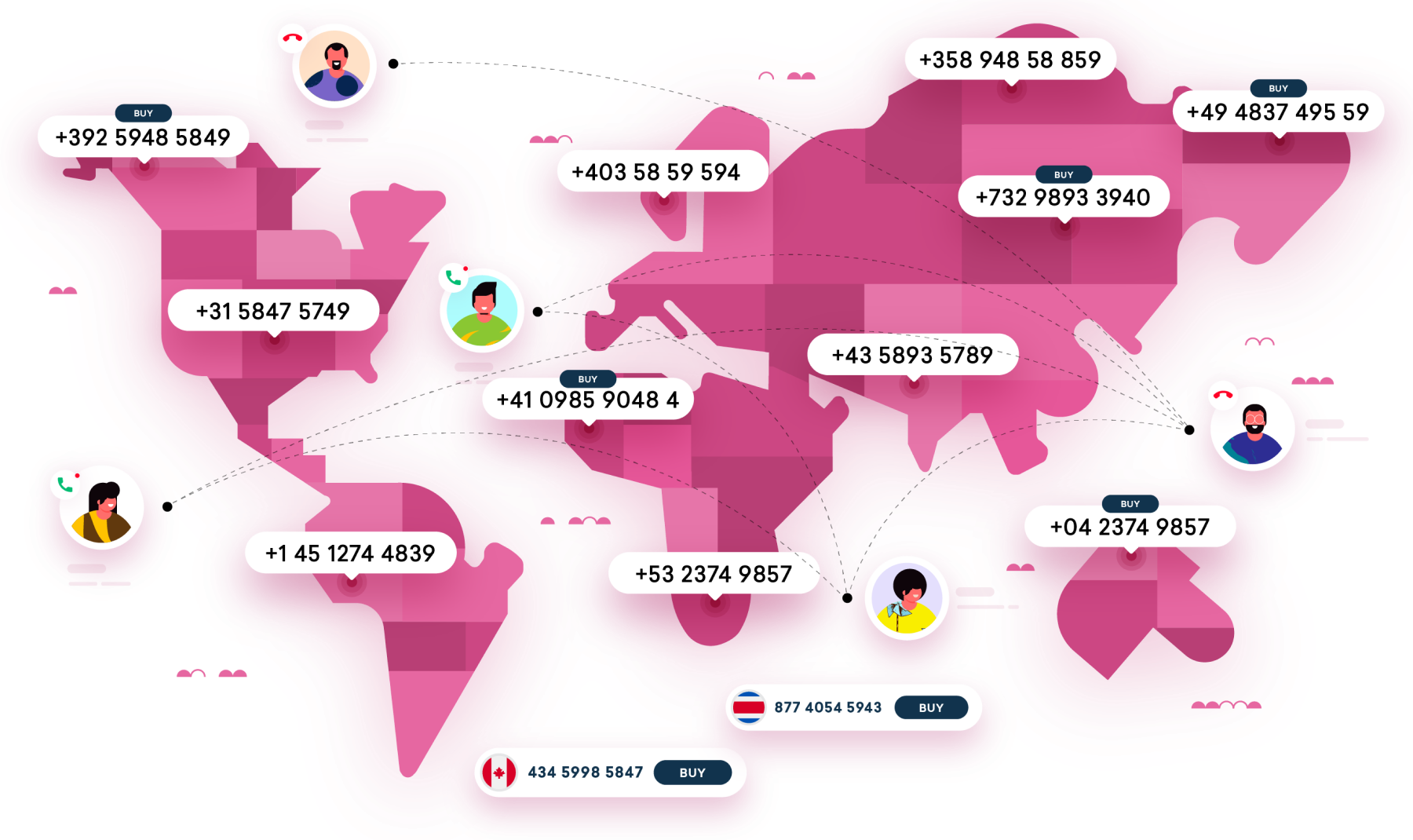 ( source:freshworks.com )
VoIP, which stands for Voice over Internet Protocol, is one such popular technology that is in high demand these days. With the help of VoIP, you will have an international phone number that will allow businesses to field calls to other countries regardless of the dialing protocols used by the country. Besides, global phone numbers are secure, reliable, and cost-effective.
But what exactly are global phone numbers, and why are they in demand? Let's find out answers to both of these questions in the next section.
What Are Global Phone Numbers?
As the name implies, an global phone number is a phone number with a specific country code as a prefix. For example, a virtual phone number Belgium will have the country code "+32" as a prefix. The goal of using global phone numbers is to establish a business presence in countries where you do not have a physical presence.
Moreover, using international numbers for business is an effective way to streamline your customer service operations, support existing customers, and expand your global customer base. Besides this, global phone numbers provide multiple benefits such as low call costs, managing high call volumes, easy scalability, and a centralized communication system, among others.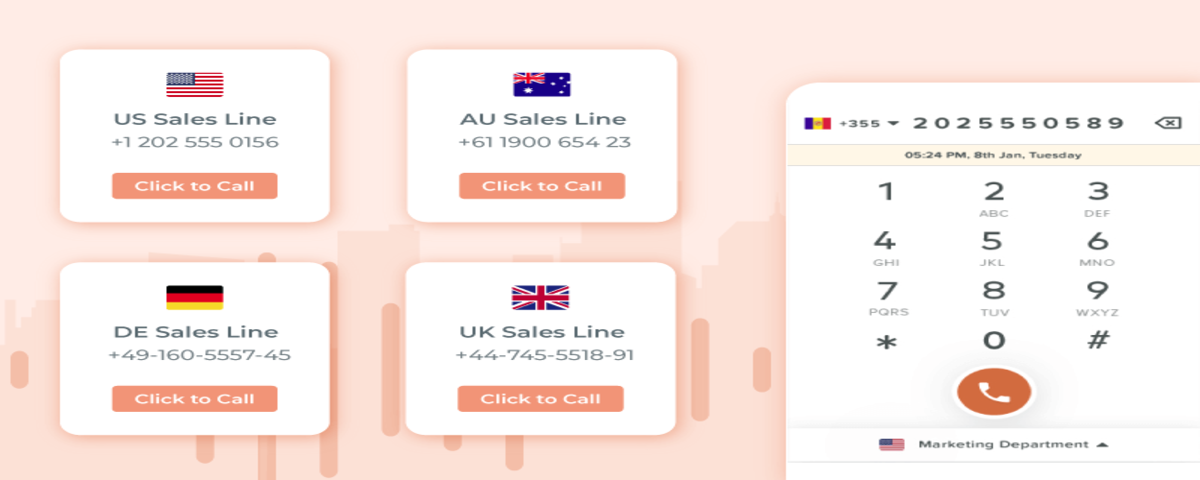 In the following sections, we'll go over each of the 10 major benefits of having an global phone number and how to get one quickly. By the end, you will know definitely understand why your business needs an international phone number.
10 Benefits Of Global Phone Numbers
Every business's success is determined by its model, ethics, and technologies. Similarly, the success of any technology is assessed by the features and benefits it provides. The rising popularity of global phone numbers or VoIP systems can be attributed to its incredibly advanced features, which are discussed further below.
1. Centralized & Streamlined System
A Global phone number will facilitate you in establishing a centralized and streamlined customer service system in which you can collect, monitor, and analyze each and every customer communication that occurs through the various communication channels. This will eventually provide you with a 360-degree view of every complaint, progress, and resolution in real-time.
Furthermore, the massive data generated by the centralized repository system will assist you in identifying the flaws and limitations of your customer service. Overall, using international numbers will provide you with a reliable and efficient complaint redressal mechanism.
2. Area Specific Code
( Source: freshworks.com )
Another major benefit of global phone numbers is that they are available for each specific area or region of countries. For example, if the majority of your US customers live in Beverly Hills, California, you can purchase global phone numbers with the prefix +1 310 or +1 424. This way you will be able to take the business to a global level with international phone numbers.
When you call these numbers to your customers, it will give the impression that your business is only located in California, which will boost customer trust in your company and the services you provide.
3. Portray Professional Image
Another notable advantage of virtual phone numbers is that they help businesses establish a professional image. These numbers portray your company as a highly professional organization that values customer service and does not take its customers for granted.
This will eventually develop customer trust in your organization, resulting in greater success and profit. Furthermore, global phone numbers will also assist you in creating a trusted brand image of your business besides outperforming your competitors.
4. Affordable Call Cost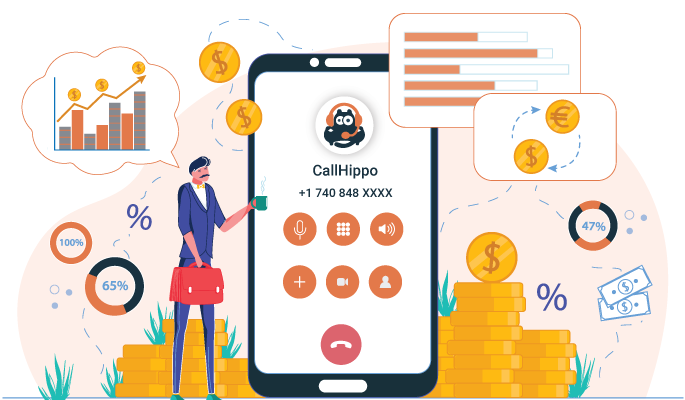 To make any business successful in terms of profit, you must either increase your revenue, reduce your expenses, or control unnecessary capital leakage. When it comes to customer service, phone calls consume a sizable portion of the overall budget. As a result, it is critical to keep the call cost as low as possible. This can be achieved by using virtual phone numbers.
When you use an global phone number, instead of paying for each call, you have to choose the calling plan that is best suited to your company's needs. Moreover, many service providers offer SaaS models, which means you only pay for what you use.
5. Multiple Advanced Features
A traditional phone system allows you to only make and receive calls. However, VoIP system comes a range of advanced communication features such as call-forwarding, call-routing, auto-attendant, screen sharing, video conferencing, and toll-free numbers, among others, in addition to making and receiving calls.
All of these advanced communication features give you the ability to provide better customer service and outline a more targeted strategy for the future.
6. On-demand Scalability
Scalability is yet another important factor in the success of any business. To meet your diverse needs, your infrastructure and technology support must be customizable. For example, when you use an global phone number or a VoIP system, you can easily increase or decrease phone connections.
Moreover, virtual phone numbers help you in avoiding unnecessary expenses. For example, you do not need to build a full-fledged infrastructure at the start of your business. Rather, you can begin with the necessary resources and gradually scale up the infrastructure as the need arises.
7. Excellent Call Quality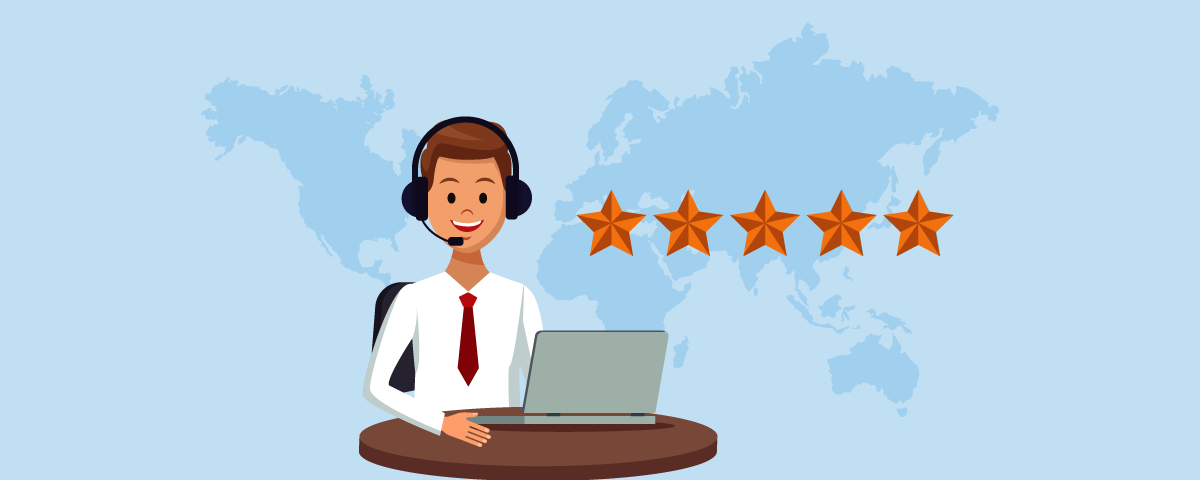 Poor voice quality is a major concern in the case of the PBX phone system. This could often lead to missing an important concern expressed by the customer, or the customer may miss some tips or guidance provided by you during the call. Both of these possibilities can be significantly eliminated by using an global phone number or VoIP.
Since VoIP calls over the internet, you can have better voice call quality with no data loss or noise disruption. Ultimately, this will allow you to fully comprehend your customers' concerns and provide the best solution.
8. Easy Integration
When selecting any tools or technologies, it is critical to look for the integration aspect. Software integration enables you to connect other tools and software used by your company to the VoIP system, thereby streamlining and centralizing the entire customer service and other operations.
When you choose a VoIP system or global phone number, you will be able to integrate it with various other tools and software, sync their data, and switch between them. This will boost productivity, improve performance, and improve customer service.
9. Exceptional Portability
Another reason to choose global phone numbers is portability. Since the COVID-19, business activities have become increasingly remote, making it critical to select technology that allows you to work remotely regardless of location.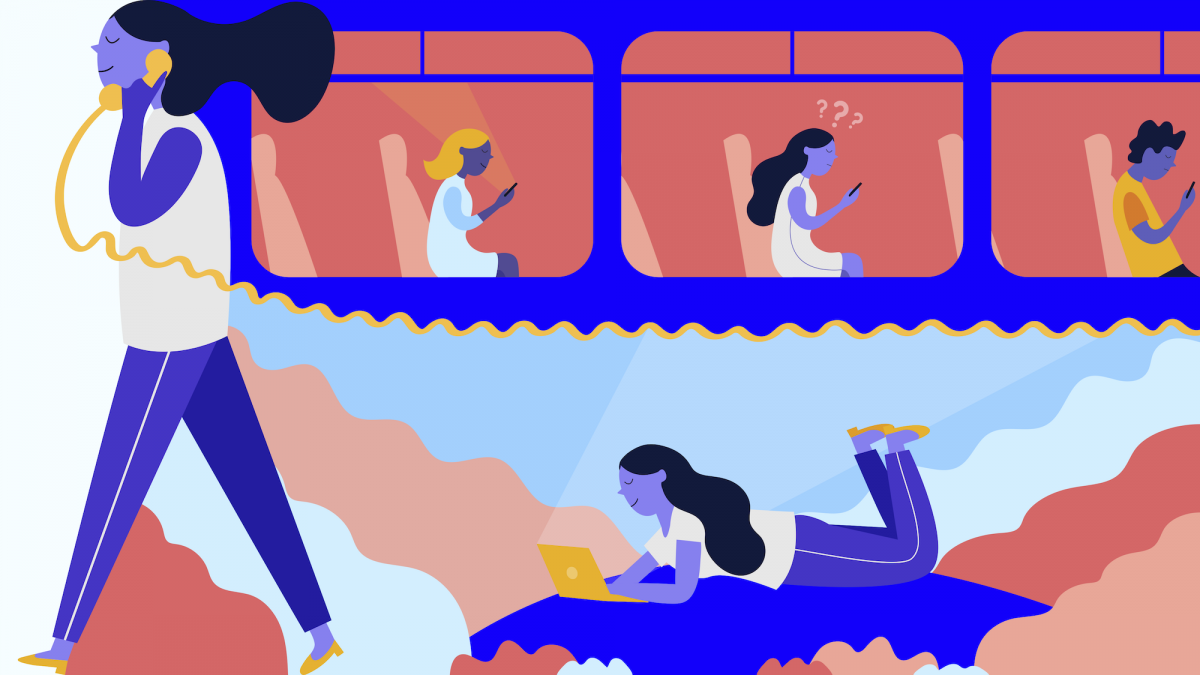 ( source:nextiva.com )
With the help of a virtual phone number, you will be able to conduct customer service operations from any location. You can handle calls while at your office, at home, or even while on vacation or sunbathing at Bali beach! All you need is a good internet connection.
10. Better Insights Into Campaigns
With the help of global phone numbers, you can collect and access all of the scattered communications data that is generated on multiple customer communication channels such as email, social media, voice mail, fax, video conferencing, and so on. This will provide a better understanding of the flaws in your strategy as well as better analytics.
Moreover, the real-time progress and outcomes of the campaigns allow you to modify or suspend the underperforming strategy in the middle of the campaign to avoid further damage and resource waste.
After reading all 10 advantages of global phone numbers, you must have understood why they are so important for your business. It not only streamlines operations but also boosts productivity and improves customer service.
Let us now learn how to get a VoIP number quickly.
How To Get An Global Phone Number– Step-by-step Guide
Getting an global phone number for your business is a very simple and quick process consisting of 5 easy steps as mentioned below.

Step 1: Sign up with CallHippo.
Step 2: Log in with the username and password, and this will take you to the dashboard.
Step 3: Click on 'Add Number', select the US, Austria if you want an Austria virtual number or any other countries that you want to target in the 'Country' column. After that, you can filter the numbers as per your choice and select a number from the number pool.
Step 4: Make payment.
Step 5: Once you've established a centralized virtual phone number for your business, you'll need to add the rest of your team members.
After that, you must link your personal phone number to the virtual number. This enables you to make and receive calls from the country whose phone number you have chosen. That's it! However, keep in mind that the users who will be responding to the calls must first be entered into the system.
The Bottom Line
Global phone numbers are no longer a glitzy business service that companies used to buy to brag about. But considering its advanced features, it is safe to say that it has now become a must-have technology for any company that has a global presence or plans to establish one. We think the benefits of a virtual phone number, such as area-specific codes, professional image, portability, and a streamlined process, should be more than enough to persuade you to get one right away!
WORDS THAT MAKE SENSE!
Read The Most Well Researched & Insightful Articles From CallHippo Team