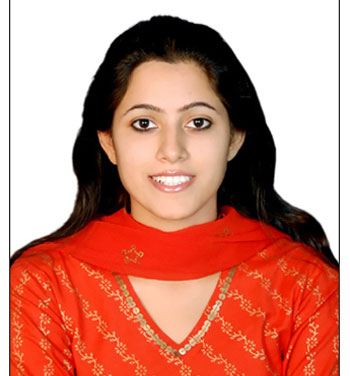 Date: November 23, 2022
Setting up a business is easy nowadays, due to the easy availability of every possible thing. You can get construction done within a week. If you wish to hire someone, you have portals for that. Virtually anything and everything can be done conveniently. Technology today allows you to do most of the things in seconds. The only tricky part is keeping up with technology trends.
On the one hand, technology is trending, and on the other, the business requirements are changing. Different businesses have different sets of requirements. But all these requirements have one meeting point that is growth and best customer support. All the efforts, marketing campaigns, the right looking office is all for the customers.
Taking care of the customer means you have to be available on the phone 24×7, which is a bit impossible to do by the small-sized organization or big ones as well. Cloud based phone systems help small size companies deal with these issues.
Why should a company transfer from a traditional landline to Cloud Phone System?
There are various benefits and reasons why it is better to use Cloud Phone System. Cloud telephony integrates exceedingly well into End User Computing (EUC) within a hybrid cloud environment, which is what most enterprises are adopting as part of their IT infrastructure.
Cost-effective
A cloud telephony system by CallHippo is much less costly than the traditional landline phone. It gives your company the status of a Fortune 500 company for a minimal price.
Hassle-Free Setup
The system requires no new system setup or complicated wiring. Hence, it is fast and easy to set up.
Saves your time
If you manage international staff and clients with cloud based phone system over traditional business phone number, as traditional phone number demand high maintenance and require lots of wiring and space. Using this setup can save all your time and lets you skip the hassle.
Take it wherever you go
The cloud system comes with remote capabilities. This means that if you are traveling abroad, you cannot buy and use the international phone number every time. But with cloud computing, you can integrate your phone system to your mobile phones on the go.
Much more advanced than traditional systems
Everything in today's time is about features. And the cloud phone system is all about that. It has all the advanced features that a company needs. With CallHippo call system, you can add a message, forward calls, drop a voicemail, make conference calls, place call on queue, benefit with call barging, ring all, and much more.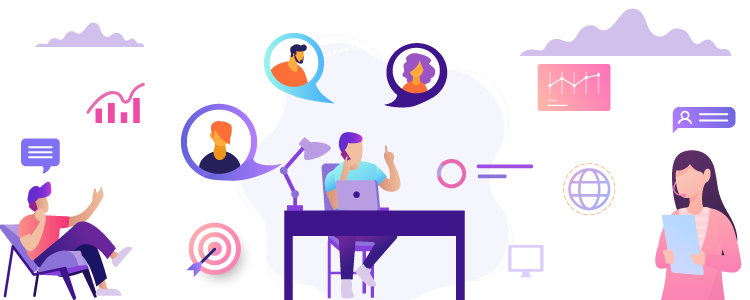 Give a boost to the business with a local phone number
We cannot stress enough how important it is to have a local phone number when you wish to target local clients of a particular city. Do not worry because, with the CallHippo cloud system, you can get phone numbers with area code of the city you prefer from over 58 countries. This will help you attract new customers and make them instantly trust you.
Forward the calls
You can forward calls to the concerned person in a second who is available to answer the query, which will boost your customer handling.
Manage everything on the go. With the help of CallHippo hosted VoIP systems, you can manage everything from one place with ease. Interlink your client calls, team members, and all the departments at one time.
Call Entire Team At One Go
A growing business needs more customer connectivity. You do not want your customer waiting for you to answer the call for too long. With the ring all feature by CallHippo, all the concerned team members will receive the call, and whoever is immediately available can start the conversation without wasting any time.
Never get a missed call again
Stop losing business over missed calls. With the voicemail feature from CallHippo, you can quickly receive voicemails anytime.
Entertain the customer while they are on hold
What do you do when receiving a call from an important client and they ask you a tricky question you are unable to answer? The next thing you do is ask them whether you can put their call on hold for the time being; you are getting the answer to their query. During this time, you do not want them to hear the dead silence. So, the next best thing to keep the customer engaged is by adding custom on-hold music.
Know how the cloud Based phone system can be beneficial for all sorts of business especially small business
Some people assume that installing a cloud-based system is profitable for large customer-based businesses only. But we believe it is otherwise. It does not matter whether you have 5 million customers or 500; every customer is equally important. You have to take care of the requirements of all clients.
Here are some reasons why it will benefit your business:
CallHippo provides you best extensions, call forwarding, and voicemail, which works with the local phone number you are using. This will make your business look significant and useful.
Cloud setups by CallHippo give you the independence and perfect solution, which are quick to set up and requires no additional hardware changes. So, if you have a tight budget and are short of time, such a system will be life-saving.
The cloud solutions provided are a perfect blend of features that are flexible, productive, and mobile, which are required to run a successful business. In short, a cloud based phone system suits to small enterprises.