Get a Greece Virtual Number
Boost your conversions using a Greek phone number from CallHippo
A Greece Virtual Phone Number is an internet-based telephone number that allows businesses to establish a virtual presence in Greece without a physical phone line. Calls to this number can be redirected to any location globally, enabling businesses to connect with Greek customers seamlessly. It fosters better communication and cost-effectiveness and enhances accessibility. It has features such as call recording, call barging, power dialer, voicemail, and analytics to help you understand your customers and provide better service.
CallHippo Greek VoIP number is available in 4 plans, as listed below. Pick the one that best meets your needs and fits your budget.

A. Basic: $0/user/month
B. Bronze: $16/user/month
C. Silver: $24/user/month
D. Platinum: $40/user/month
Every Greece virtual phone number from CallHippo has several features to ensure seamless interactions and maximize operational efficiency. Here are some of them.

Interactive Voice Response (IVR)
Automatic Call Distribution (ACD)
Call barging and whisper
After Call Work
Power Dialer and Global Connect
Advanced, Real-time Analytics
Skill-based Call Routing
Trusted By 4000+ Global Brands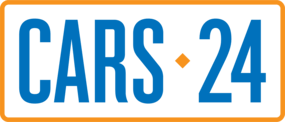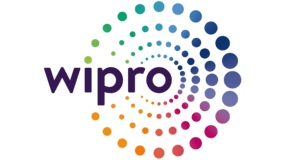 Amplify Your Reach in Greece With a Local +30 Phone Number

Let customers know you're available in their cities and improve credibility in the region with a +30 virtual phone number. You can even get local phone numbers with specific city codes, like 21 for Athens and 231 for Thessaloniki.
Access HD voice calling at pocket-friendly prices, along with 50+ features

Get 24/7 dedicated customer support to assist you with your queries

Gain insights into your customers in Greece with call analytics

Seamlessly add more numbers to your business as it grows
Why Do You Need a Greece Virtual Number?

Launch your business in Greece with an impactful local presence. A Greece virtual number from CallHippo enables cost-efficient scaling, drives credibility, and provides invaluable insights without in-country infrastructure. Here are more reasons to invest in a Greek
Expand your reach into Greece without added costs.
Project professionalism with a dedicated Greek mobile number.
Route calls intelligently to the right department or team member.
Drive engagement and conversions with self-service over the phone.
Provide after-hours support efficiently with customized greetings.
Never miss an important call with automatic call forwarding.
Enable call tracking and analytics for data-driven decisions.
Benefits of Greece Virtual Phone Numbers

Elevate your business in Greece with CallHippo's virtual phone numbers, gaining a competitive edge. Experience extended market reach, reduced operational costs, and 24/7 accessibility, propelling your company to new heights.
Local Presence, Global Impact
Establish a local presence in Greece with a virtual phone number from CallHippo, showcasing your commitment to the Greek market while accessing a global audience. Set up your number in minutes and start calling your customers.
Enhanced Customer Engagement
Leverage CallHippo's advanced features like interactive voice response (IVR), call forwarding, power dialer, and voicemail to provide personalized customer experiences that boost satisfaction and loyalty.
Seamless Integration
Integrate your Greek VoIP number with the tools you use to streamline operations and maximize efficiency. CallHippo supports integration with 100+ third-party software, helping increase productivity.
24/7 Accessibility
CallHippo offers a 99.99% uptime guarantee. With CallHippo's Greek phone number, ensure round-the-clock availability for customer inquiries, sales, and support, positioning your business as responsive and reliable.
How to Get a Greek Phone Number?
First, sign up with CallHippo.
Select Greece as the country and choose your preferred region/city
Pick your preferred type of Greek phone number
Choose a package that meets your requirements and make the payment
Configure the system, import your contacts, and start making calls
Features of Greece Virtual Number
Boost engagement and sales with a Greece toll-free number that customers can call at no cost to them. Drive additional inquiries by increasing the convenience of contacting your business.
More Countries for Virtual Phone Number
Start your
Free Trial

today

CallHippo– Top Virtual Phone System Provider for Modern Businesses & Remote Teams.
Buy Numbers
Add Users
Start Calling
Start Free Trial
Frequently Asked Questions
To call a Greek number from abroad, dial the international access code of your country, then the Greek country code (+30), the local area code, and the individual phone number.
A Greek VoIP number is an internet-based phone number that enables users to make and receive calls using Voice over Internet Protocol (VoIP) technology without traditional phone lines. It has features such as auto-attendant, power dialer, global connect, call forwarding, and analytics.
Get a Greece virtual number to establish a local presence, connect with Greek customers easily, and enjoy cost-effective international communication without physical infrastructure.