Date: September 15, 2023
Communication knows no boundaries, and having a local Asian phone number can be more than just a convenience—it can open doors to new opportunities.
Imagine effortlessly arranging meetings with business partners in Tokyo, catching up with newfound friends in Mumbai, or simply immersing yourself in the enchanting landscapes of Seoul – all through a single, region-specific phone number.
The current population of Asia is 4,756,398,073, based on the estimate by the United Nations in 2023. The Asian population is equivalent to 59.22% of the world population. Imagine the boost in your business if you plan to invest in the Asian market!
But navigating the realm of country codes and telecom providers might seem daunting. Fret not! We're here to help.
So, how do you obtain an Asia phone number, and what are the essential country codes you need to know? This comprehensive guide will help you with  Asian phone numbers.

Key Takeaways:
Communication transcends geographical boundaries, and having a local Asian phone number opens doors to new opportunities. It facilitates seamless connections for business meetings, personal interactions, and online activities across the diverse Asian continent.

With a population of over 4.7 billion, Asia holds immense potential for business growth. Investing in the Asian market can significantly boost your business prospects. Utilizing Asian phone numbers demonstrates a commitment to expanding into this vast and dynamic market.

Understanding the structure of Asian phone numbers, including country codes, area codes, and subscriber numbers, is crucial for effective communication. Utilizing reliable virtual number providers like CallHippo, Dialpad, RingCentral, and Global Call Forwarding streamlines your connectivity efforts.
What Is An Asian Phone Number?
An Asian phone number is assigned to a user within the Asian continent. The Asian region encompasses diverse countries with unique dialing codes and numbering systems. These phone numbers are crucial in facilitating communication and connectivity across the continent.
The International Telecommunication Union (ITU) standardized numbering pattern is commonly followed by Asian phone numbers, ensuring reliable and effective dialing practices.
When making international calls, the local phone number is prefixed with the country code assigned to each Asian nation. For instance, the country code of India is +91, while South Korea has +82.
These numbers offer access to various telecommunications services, like voice calls, messages, and data services, enhancing private and professional connections. Asian phone numbers are also essential for online verification as they make it simple for users to register for accounts, get authentication codes, and conduct online business.
What Are The List Of Countries In Asia With Calling Codes?
Asia is a large continent with various nations, each with its distinct area code. For international communication, these calling codes are crucial. Here is an Asia country codes list:
| | |
| --- | --- |
| Country name | Country Code |
|  Afghanistan | +93 |
|  Armenia | +374 |
|  Azerbaijan | +994 |
|  Bahrain | +973 |
|  Bangladesh | +880 |
| Bhutan | +975 |
|  British Indian Ocean Territory | +246 |
| Brunei | +673 |
|  Cambodia | +855 |
|  China | +86 |
|  Cyprus | +357 |
|  Egypt | +20 |
|  Georgia | +995 |
|  Hong Kong | +852 |
|  India | +91 |
|  Indonesia | +62 |
|  Iran | +98 |
|  Iraq | +964 |
|  Israel | +972 |
|  Japan | +81 |
|  Jordan | +962 |
|  Kazakhstan | +7 |
|  North Korea | +850 |
|  South Korea | +82 |
|  Kuwait | +965 |
|  Kyrgyzstan | +996 |
| Laos | +856 |
| Lebanon | +961 |
| Macau | +853 |
| Malaysia | +60 |
|  Maldives | +960 |
|  Mongolia | +976 |
| Myanmar | +95 |
|   Nepal | +977 |
|  Oman | +968 |
|  Pakistan | +92 |
|  State of Palestine | +970 |
| Philippines | +63 |
|  Qatar | +974 |
| Russia | +7 |
|  Saudi Arabia | +966 |
| Singapore | +65 |
| Sri Lanka | +94 |
|  Syria | +963 |
| Taiwan | +886 |
| Tajikistan | +992 |
| Thailand | +66 |
| Timor-Leste | +670 |
| Turkey | +90 |
| Turkmenistan | +993 |
| United Arab Emirates | +971 |
|  Uzbekistan | +998 |
| Vietnam | +84 |
|  Yemen | +967 |
How Do Asia Numbers Work?

Asian phone numbers typically include the country, area code, and local subscriber number. These elements help route calls accurately within and outside a country.
Country Code: The country code is a prefix of numbers that designates a specific country. For instance, Japan has the country code +81, while China telecom has +86. Calls from outside can be routed to the right country with the help of this code.
Area Code: The area code defines a country's geographical region. It designates a certain area or city. Area codes are a crucial source of location information for larger nations like India, where states can be as big as entire nations.
Local Subscriber Number: A phone line's local subscriber number serves as its identification. You dial these telephone numbers to get through to the intended recipient.
Asian Phone Number Examples:
To show the variety of Asian phone numbers, let's look at a few examples:
Japan's country code is +81, the Tokyo area code is 3, and the local subscriber's mobile phone number is 2345 5675.
India's country code is +91, 22 is the area code for Mumbai, and 1234 6789 is the local subscriber number
China's country code is +86, which is followed by 10 (Beijing's area code) and 6548 8975 ( the local China mobile subscriber number)
Pro-Tip: Remember to add the country code (e.g., +91 for India, +86 for China) before the local number when saving an Asian phone number. This guarantees accurate dialing, especially when contacting friends, clients, or coworkers abroad. It's a step towards seamless global connectivity.
You May Also Read : The A to Z of Indian Phone Number Format
Top 4 Asia Virtual Number Providers
Having a reliable virtual number provider is vital for maintaining continuous communication in today's global business environment. Asia virtual numbers enable you to communicate easily with mobile phones and landlines to your clients and business partners, whether a large corporation, a small firm, or an entrepreneur.
The best 4 virtual number providers in Asia are highlighted here, and they provide excellent services to fulfill your communication needs.
CallHippo is one of the best Asian phone number providers. It is a leader in modern communication, providing businesses with an extensive and flexible cloud-based VoIP phone system. CallHippo changes how organizations engage with customers, cooperate internally, and broaden their worldwide reach with its cutting-edge functionality and customer-focused design.

The key to CallHippo's success is its capacity to offer virtual phone numbers from over fifty countries, including Asia virtual phone numbers, allowing companies to transcend national borders and establish a powerful global presence. The broad reach enables businesses to interact with customers and partners locally, fostering bonds and growth in various regions.
CallHippo is a strategic tool that drives companies towards improved customer service, increased communication, and significant growth. Its user-centric layout, worldwide reach, integration capabilities, and cost-effectiveness completely change how companies today approach telephony services.
Features of CallHippo
Virtual phone numbers
Interactive Voice Response (IVR)
Call analytics
Conference calling
Call queuing
Call recording
Automatic call distribution (ACD)
Power dialer
Pros of CallHippo
Offers seamless integration capabilities with various platforms
Significantly reduces communication costs
Excellent features lead to improved customer satisfaction
Highly scalable with businesses of all sizes
Boasts of a user-friendly and intuitive interface
Cons of CallHippo
Non-tech users face a learning curve with certain features
Call quality may vary depending on internet connectivity
Pricing of CallHippo
The call center solution of CallHippo offers four pricing plans:
Basic: Free of cost
Bronze: $16/user/month
Silver: $24/user/month
Platinum: $40/user/month
10 days free trial available
The office phone system of CallHippo offers three pricing plans:
Starter: $12.99/user/month
Professional: $21.00/user/month
Ultimate: $30.99/user/month
10 days free trial
Setup A Virtual Phone System In
Less Than
3 Minutes
1Buy Numbers
2Add Users
3Start Calling
4Track Calls

Dialpad is an innovative cloud-based communication tool created to improve the efficacy and collaboration of business communications. It is among the top-rated virtual Asian codes provider. Dialpad enables businesses to easily interact with their staff and customers with seamless audio, video, and messaging integration.

Dialpad is a flexible toolkit that streamlines communication procedures, improves collaboration, and enables teams to work more productively, regardless of their business size. Its unified communication approach and integration capabilities offer a compelling proposition for organizations seeking to enhance their communication infrastructure.
Dialpad uses artificial intelligence to provide insightful analytics. Businesses can improve customer interactions, sales strategy, and employee performance using the actionable data gathered through conversation analysis. These AI-driven insights enable businesses to take wise decisions, promoting development and innovation.
Features of Dialpad
AI-powered transcription
Custom IVR menus
Automated call routing
Instant messaging and collaboration
Screen sharing
Pros of Dialpad
Offers swift and hassle-free implementation
Round-the-clock customer support availability
Allows automation of repetitive tasks
Seamless integration with CRM systems
Cons of Dialpad
Occasional issues with choppy calls
No alert notifications for calls
User interface is not intuitive
Pricing of Dialpad
For business communications, Dialpad offers three pricing plans:
Standard: $15/user/month
Pro: $24/user/month
Enterprise: Custom pricing
14 days free trial available
RingCentral is a top cloud-based communication and collaboration platform designed to improve productivity, easily team collaboration, and streamline business communication. RingCentral enables businesses of all sizes to stay connected, communicate effectively, and promote growth owing to its cutting-edge features and user-friendly design.

RingCentral gives team communications much attention because it acts as a center for in-the-moment cooperation. Teams can handle projects jointly, discuss files in lively group chats, and engage in file sharing to foster a more flexible and collaborative work environment.
RingCentral is a unified communications service combining team collaboration, voice, video, texting, and other features into a seamless platform. With RingCentral, you can eliminate the burden of navigating between several applications and simplify interacting with coworkers, clients, and partners.
Features of RingCentral
Fax services
Unified communication
Webinar hosting
Single sign-on (SSO)
Pros of RingCentral
Easily scalable depending on the business needs
Offers mobile app functionality
Provides dedicated customer support over phone, chat, and email
Seamless integration with third-party applications
Cons of RingCentral
Provides a clunky set-up
Admin panel is difficult to use
High response time for tech support
Pricing of RingCentral
For intelligent phone systems, RingCentral offers three pricing plans:
Core: $20/user/month
Advanced: $25/user/month
Ultra: $35/user/month
14 days free trial available
Global Call Forwarding is a leading telecommunication service that provides individuals and companies worldwide with innovative and affordable call-forwarding solutions. With a global footprint and revolutionary technology, businesses can build a local or toll-free presence in international markets, boosting their communication skills and client reach.

Global Call Forwarding provides various virtual phone numbers from various nations. This carefully chosen assortment enables users to choose local or toll-free numbers that appeal to their target market, creating an instant connection and confidence that crosses geographical boundaries.
These virtual numbers function as digital gateways, enabling easy and affordable communication that creates a lasting impact on stakeholders such as clients, partners, and customers.
Global Call Forwarding offers a solid infrastructure and round-the-clock technical support to guarantee continuous service.
Features of Global Call Forwarding
International call forwarding
Virtual phone numbers
Advanced call management
Time of day routing
Online account management
Pros of Global Call Forwarding
Reduces international calling expenses
Highly accessible while operating in various time zones
Offers a variety of flexible routing options
Provides geo-targeting strategies to leverage business opportunities
Cons of Global Call Forwarding
Issues with integrating with existing systems
Technical glitches at times
Limited emergency services
Pricing of Global Call Forwarding
Global Call Forwarding offers five pricing plans:
Basic: $12.95/per/month
Value: $23.95/per/month
Power: $78.95/per/month
Premium: $158.95/per/month
Enterprise: $248.95/per/month
15 days free trial available
How To Get An Asia Virtual Phone Number?
Consider using virtual phone number providers to obtain an Asian phone number. With these services, you can get local phone numbers from several nations that can be forwarded to your current phone.
CallHippo is the best choice for getting Asian business phone numbers. It'll help you lower your phone bills by giving you access to modern features. Moreover, you can also keep your online visibility optimized.
Let's look at the steps to get an Asia number with CallHippo.
Step 1: Sign Up with CallHippo
Visit the official CallHippo website and click the signup button. Fill in your details to create an account.
Step 2: Select A Country/ Area Code
Choose the preferred country and select the area code you want to opt for your business communication and needs.
You May Also Read : Get China Virtual Phone Number Instantly
Step 3: Choose Your Preferred Number
CallHippo provides an array of virtual phone numbers. Select the Asian codes and numbers of your choice.
Step 4: Pick A Plan That Suits Your Needs
Explore the available plans and select the one that suits your business needs. CallHippo offers various pricing tiers with different features.
Step 5: Start Making Calls
After you've selected your pricing tier and made the payment, you can start making calls and streamline your business operations in no time.
Leverage An Asian Phone Number To Expand Your Business
In today's competitive world, venturing into international markets has become a crucial strategy for business expansion. Employing an Asian phone number as part of your global outreach can be a hit, enabling you to bridge cultural gaps, establish a local presence, and build trust with an Asian customer base.  The convenience of using a  local phone number builds trust and motivates prospective customers to use your services.
Keep in mind that good communication is essential for a seamless client experience. Asia phone numbers improve accessibility and demonstrate a dedication to understanding and catering to various markets. You're establishing your commitment to embracing innovative technologies by including this strategy in your expansion plans.
With the right strategy and a forward-thinking approach, your business can conquer new frontiers and achieve remarkable growth on an international scale.
Frequently Asked Questions
What are the types of Asian phone numbers?
There are various phone numbers in Asia, including toll-free lines, mobile numbers, and area codes. Across the continent, these digits are used for many functions that promote connectivity and communication. Understanding these number forms for personal or professional use is essential for effective communication. To improve your communication, you need to stay informed about the wide range of Asian phone numbers.
How much does a phone number in Asia cost?
The price of a phone number in Asia varies by nation and service provider. Prepaid SIM cards typically cost $1 to $5 USD and allow simple calling and texting. Postpaid plans with data and extras could cost between $10 and $30 USD a month. Prices might vary greatly, so studying particular nations and suppliers for up-to-date pricing information is best.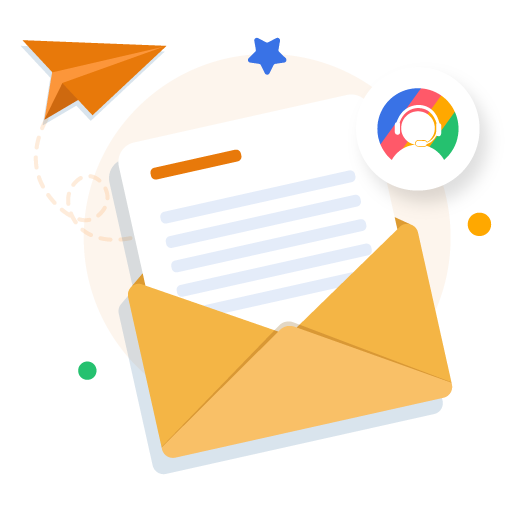 Let's Stay in Touch
Subscribe to our newsletter & never miss our latest news and promotions.

+21K people have already subscribed